As many of you know I often post about quality time with my wife. This time I would like to invite you to a gourmet adventure with my children. My regular readers would probably say it is about time I introduced them, and of course I do so with pride. Its actually not that often we go out just the four of us, however since I like to be kept up to date, I invited them to historical grounds at Grand Café in Oslo last Sunday. The Grand Hotel, built in 1874, has been an institution in the Norwegian capital for over a century. The meeting place of the cultural heroes of the the 19th century bohemians like Wergeland and Henrik Ibsen – who even had his own table and now has a menu named after him. Your can read all about the place from my post when my MIL was visiting last spring!
So back to the jazz brunch with my children and my presentation. I had my Nokia mobile phone cam at hand as always. This time I'm not quite satisfied with the pics quality, but I hope you get the idea: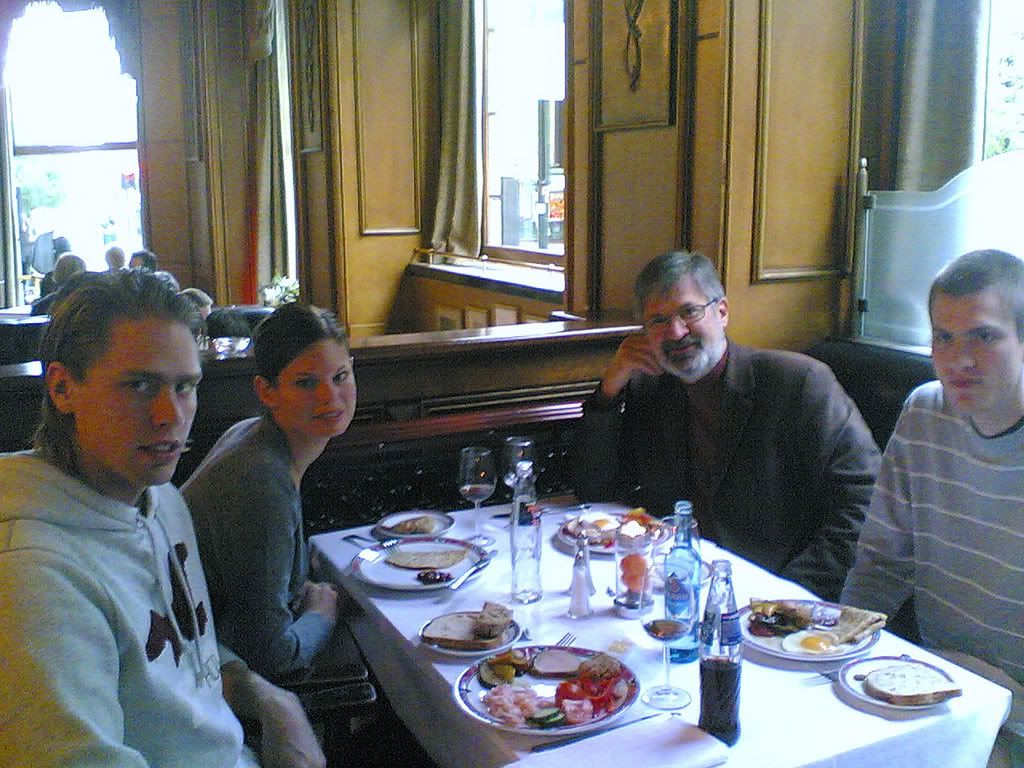 To the right you see my oldest son, who has just finished his bachelor in economics and in a week he will be going on a back packer trip in Asia for four months. To the left is my youngest son, who now is studying for the same bachelor degree and came home from a back packer trip to Asia and South American in May this year. You see my family just loves to explore just like their father. Then you see my oldest daughter, who works as a marked analyst. Let me add that all of us studied at the same university (BI – The Norwegian School of management) where I now am an adjunct lecturer, so you may say the apple doesn't fall far from the tree :-)
Lets not forget the food and the music! To give you a glance of the atmosphere, I took some pictures of the buffet or smorgasbord if you like. The selection is impressive and you can see in details from my last post: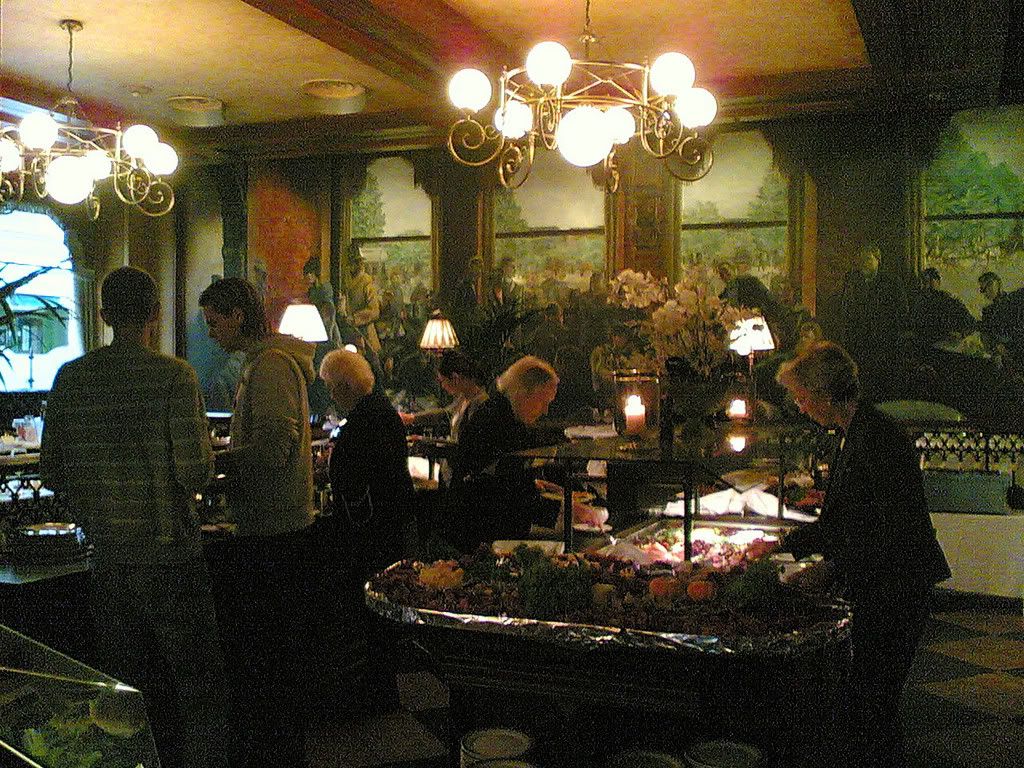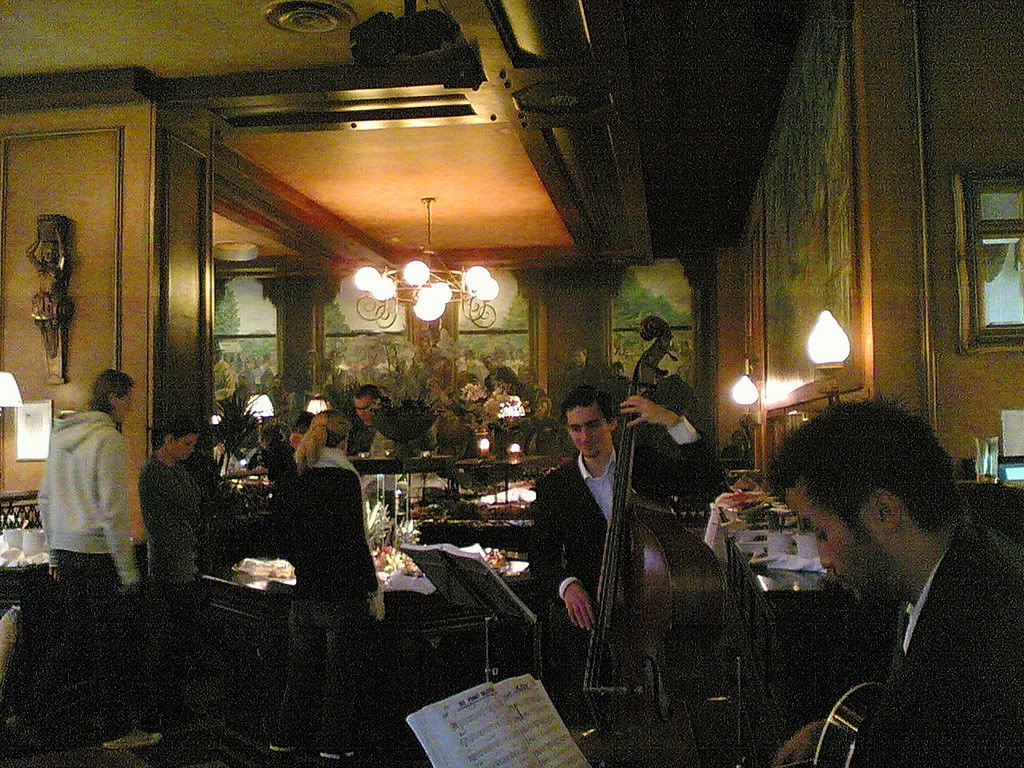 We enjoyed the jazz brunch from noon until 3PM. Time goes by so quickly when you are in good company. We were all brought up to date on each others daily life and of course Øystein got some good advice for his coming trip. Thats what I call a gourmet quality time!