From all of me to all of you out there in the blogsphere: Happy Halloween! I Hope you have fun and especially your children with all the anticipation, wearing the costumes, walking from house to house in a joyful and harmless trick or treat.
My regular visitors know that celebrating Halloween is something relatively new in Norway and you may read all about why and how in my previous post scrolling down or by clicking here. My first experience was with my oldest son's classmates in 7th grade (more than 10 years ago) and since my American wife and her son's came into my life, I've learned more about the history and background. Even more I've learned from my wonderful blog friends all over the world, an example of why I just love blogsphere. Its a givers gain you know! I don't mean to be doctrinal, but I keep on doing it my way: so let me share some light research of mine and you can fill in when your commenting:

The term Halloween is shortened from All-hallow-even, as it is the eve of "All Hallows' Day", also which is now known as All Saints' Day. It was a day of religious festivities in various northern European Pagan traditions, until Popes Gregory III and Gregory IV moved the old Christian feast of All Saints' Day from May 13 to November 1. But lest not forget that it came from Ireland and is known in Irish as Oíche Shamhna, literally "Samhain Night". Pre-Christian Celts had an autumn festival, Samhain, "End of Summer", a pastoral and agricultural "fire festival" or feast, when the dead revisited the mortal world, and large communal bonfires would hence be lit to ward off evil spirits. We are talking about a tradition started more than a thousand years back and again a tradition European emigrants imported to America.
We talked about it at our lunch brake at the office today. Some where not aware but some who had children in preschool or primary school had kids with Halloween anticipation waiting at home. On my way to the buss at the end of the day, I passes Oslo's 'farmers or flower square' and found one single stand which could remind of the day: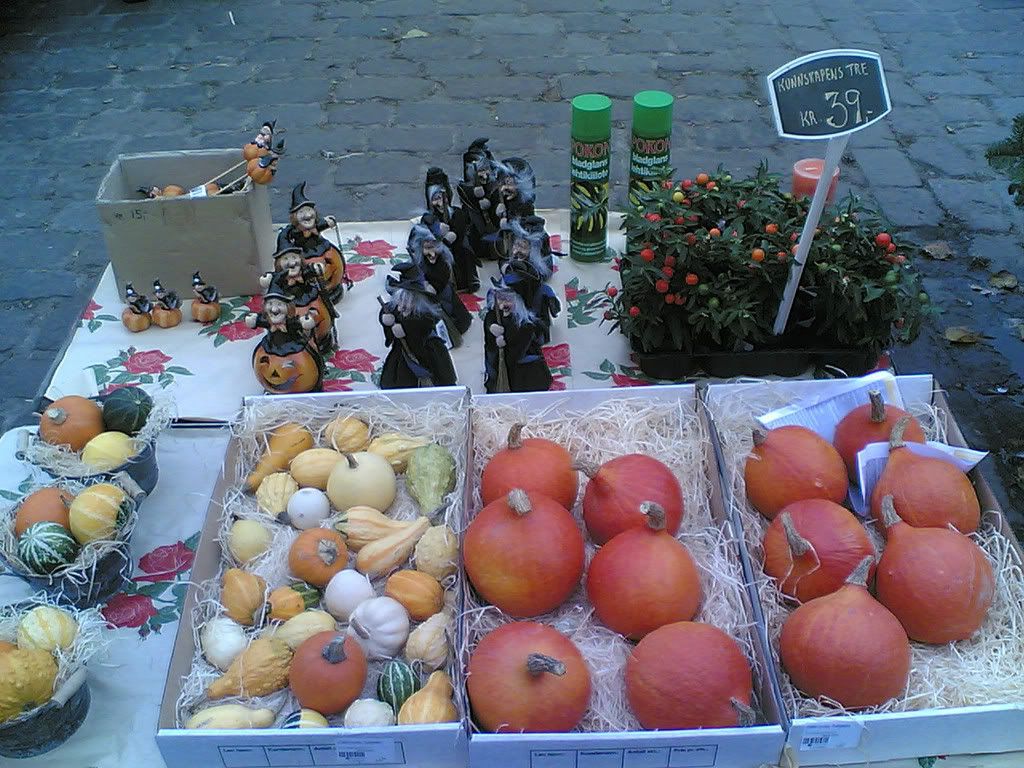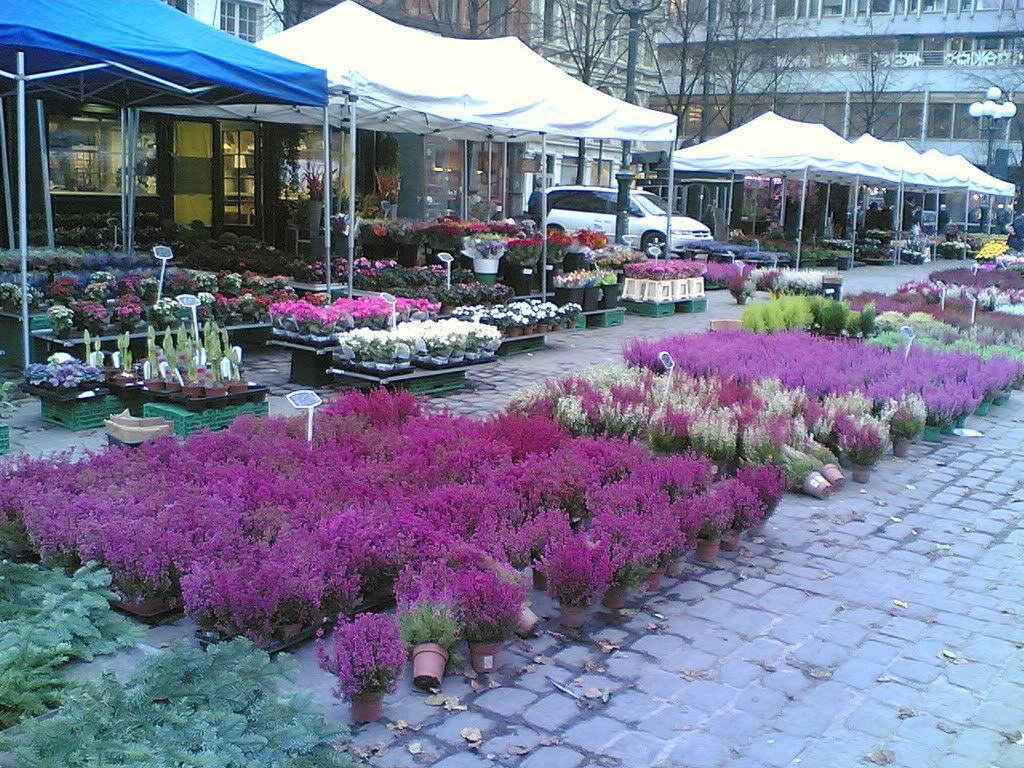 In the last weeks, some of you have also been with me celebrating Halloween at Lifecruisers. It has given me more insight in how it this traditions is done in verius part of the world and I'll gladly share it with you:
In Sweden from
Mrs. Lifecruiser
, in Spain at
Maremagnum's
, in Belgium at
Gattina's
and in US at
The Bluest Butterfly
as well as
Sandy Carlson
. Go and read to learn some more!
For those who are eager to Halloween Party after all this talking about it: Go visit and participate at Lifecruiser – all night long :D