Time goes by so quickly, it's hard to believe that today its two years since I entered the wonderful Blogsphere. As I call myself a network evangelist, this has been the most adventures time in my life when it comes to making new friends and learning about others, their daily life and experience throughout the world. I want to thank all of you friends out there for your visiting, commenting and for reading my stories about Norway and the Nordic countries, our culture, traditions and habits!
In my first Anniversary post I gave you some facts and figures and reflections about one year of blogging, including my saying: 'Make Blogs not Wars'. In the last year my blog has grown, and the amount of readers and commenter's has increased quite a lot. One thing which stands out in my mind was to participate in 2007 Weblog Awards in the category Best European Blog. Another is the wonderful friendship developed with Mrs. Lifecruiser and all the A-Team Cruisers, this has been a really fun group and I invite all others to come on board – I highly recommend it. They have taken us throughout the whole world with exciting parties and trips to places I've never been. It really shows that only the sky is the limit in the blog world.
Two years calls for a special celebration and as always, I'll do it my way. I've been thinking a lot about how to return your favour – not only your visits and comments, but also your awards, tagging and pingbacks – and I've decided to do it by making a competition which takes you down the memory lane. Let me start with the prize, a Norwegian Troll: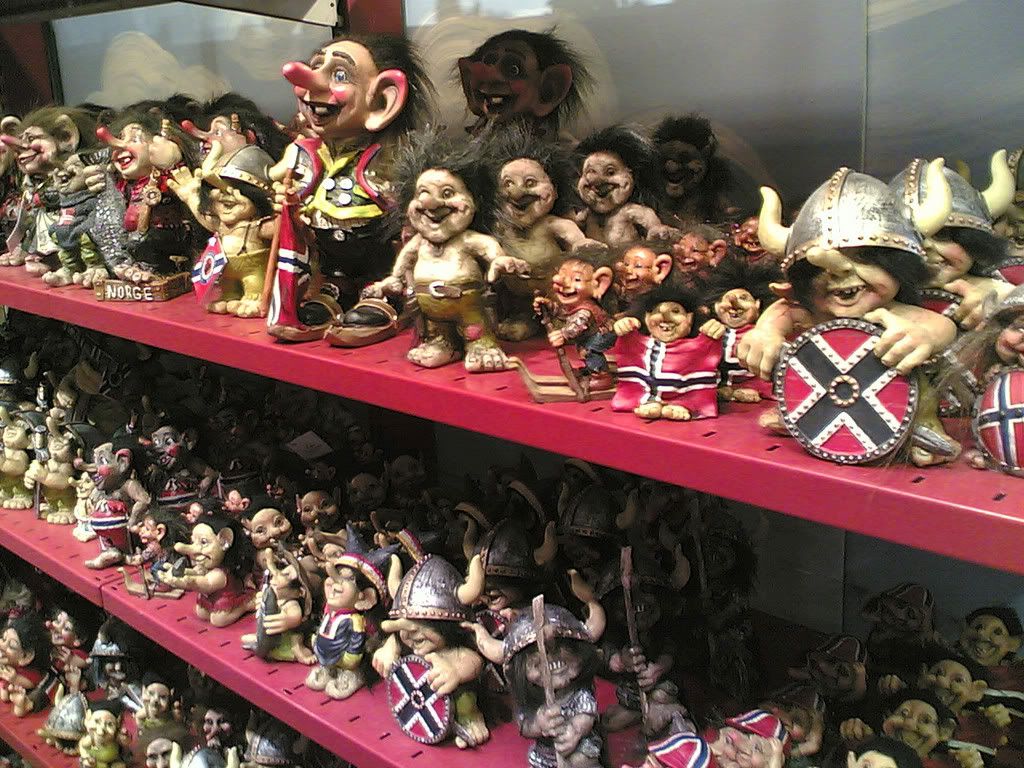 In my post: '
Norwegian Troll as oddly ghost
', I told you about them, so I won't repeat that. But if you win in my Second Blogging Anniversary contest, you will be able to have one sent to you by snail mail.
The competition goes like this: You will have to search a bit around in my blog (wink: there is a search box on the top right side) and find answers to the following questions:
1: What is my wife's name?
2: How did we meet and how long have we been married?
3: Where does my wife comes from?
4: What is the name of my home town?
5: What city in Norway is called The Gateway to the Arctic?
6: What is the name of Northern Europe's largest high mountain plateau?
7: What is Rakfisk?
8: Who would I like to nominate for Nobel Peace Price 2008?
9: What does Terella mean?
10: In what sport did I fall and get concussion in 2006?
The three first comments with the right answers will get a Troll from Norway. Don't put your address in the comment – I will send you a note and ask for it!
To give you some more cute miniature examples: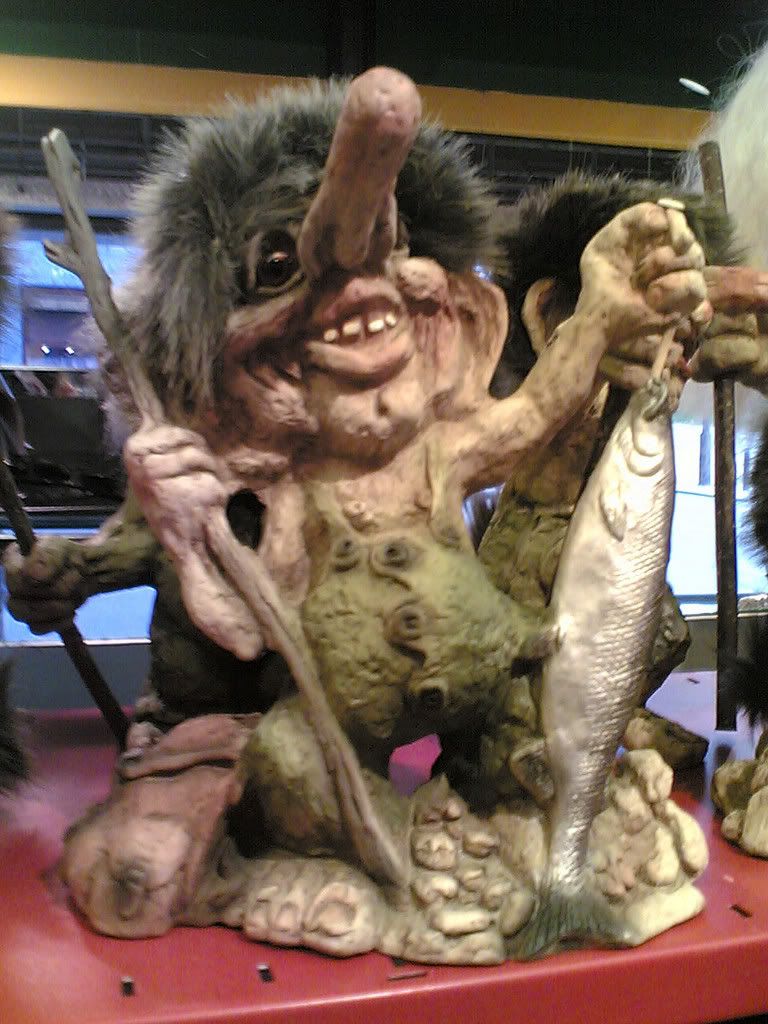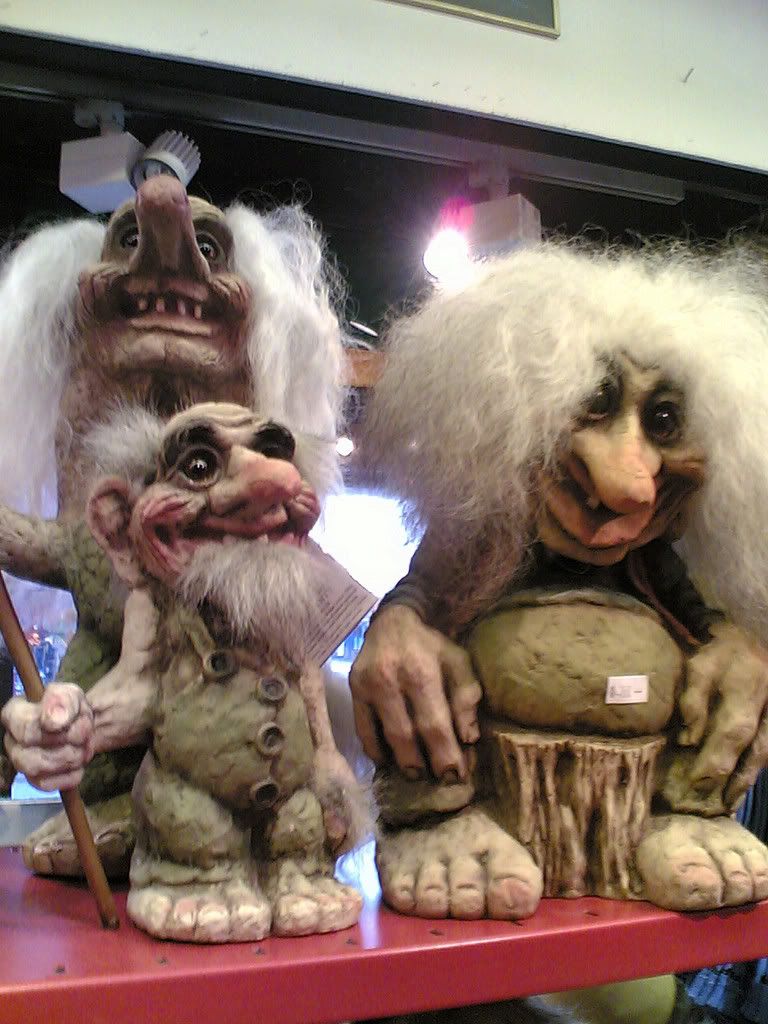 Tomorrow I will go to US and visit the family, so I will be on and off. The winners will be announced later on this week. Good luck and thanks for playing :-)
Update: The winners are:
->
Tin-Tin
, a good friend I met here in blogsphere almost two years ago.
->
Zhu
, a relatively new blog friend who have become a regular visitor too.
->
Shantanu
, another good old blog buddy.
Go and visit them and congratulate them!
->
Gretchen, a trustful reader from USA, who fell in love with a Viking and are now living in Norway just like my wife :-)
I know this is four and I sad three, but all of them delivered a full list, so I've decided they all deserve a Norwegian Troll.
Btw: I'm still in US, but back home on Monday, so you still have to wait for the reports from my daily life in Norway and the visits to your blogs dear friends!