"The more it snows
(Tiddly Pom)
The more it goes
(Tiddly Pom)
The more it goes
(Tiddly Pom)
On snowing." ~ Winnie the Pooh, one of my childhood heroes :-)
Last night here just outside of Oslo we had our first snowfall. Well we have had a little snow before now but not enough to stick on the ground overnight. My wife looked out the window and was so excited she ran out in her pajamas and slippers and took some pictures, and I of course took some more on the way to work this morning. The quality could have been much better, but just to give you the proof: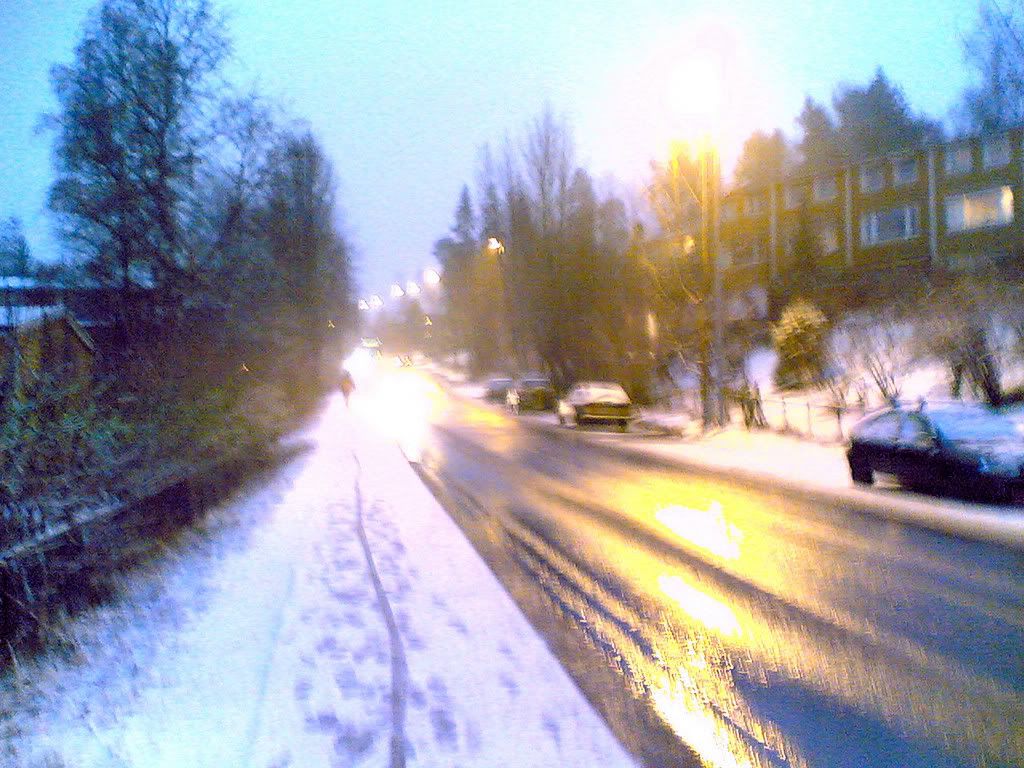 The winter season is beginning here. The days are growing shorter (sunrise 7:40, sunset 16:46) and the temperatures are growing colder. The ski centres are opening up and children are out in their snowsuits. My bonus child was so happy to find that when he came back from the US the ski centre he works at was open for the season. You see while most of the USA has had a mild fall, we have had a rather cold one. I think this is the first time for long the slopes have opened before the end of November.
And the snowy weather came just in time to add to our families Thanksgiving festivities. This year we were joined by my two children of course (the third one is on a back packer trip in Asia), and my two nieces plus one's boyfriend. We were 9 people all around the table enjoying turkey, potatoes, sweet potatoes, Brussels sprouts, stuffing, cranberry sauce and of course my home made gravy. Diane does most of the other stuff, but Renny is the gravy man. I use a lot of time cooking it and adding just enough seasoning. By the time we ate the cheese cake, or the nut cake, for dessert we were all so full and happy of course.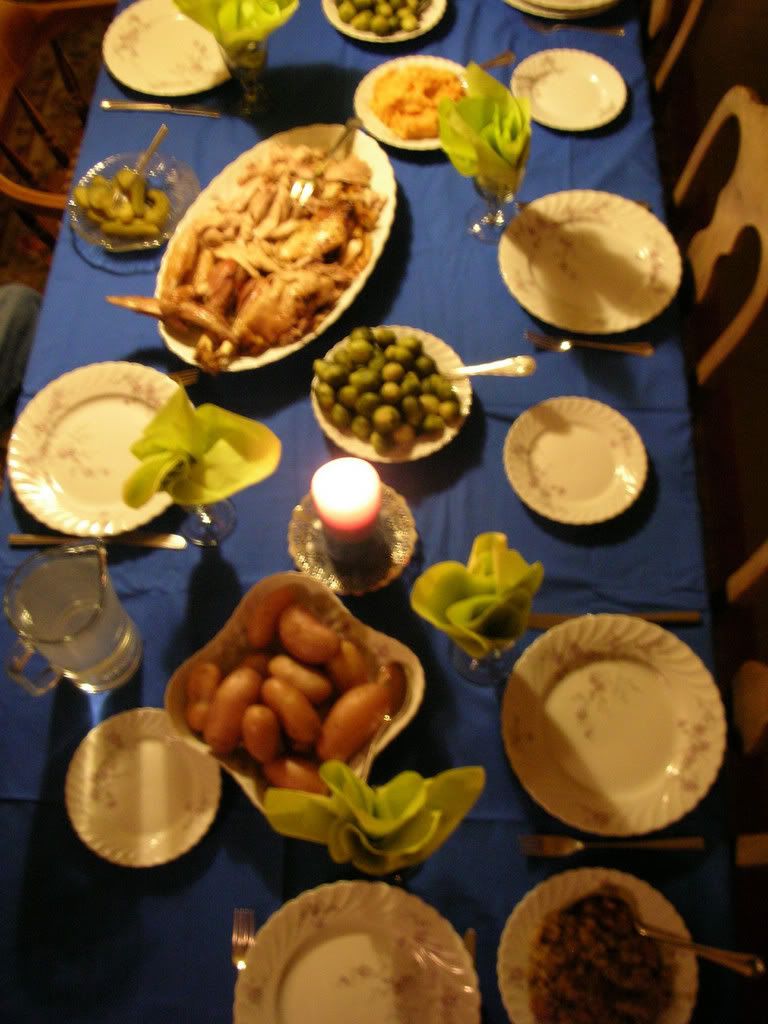 Here is wishing you a Happy Holiday for those of you who are celebrating now…and even if you're not celebrating Thanksgiving: try to take a minute to reflect over what you are thankful for..… even if its just the snow outside :-)