Although this blog is mostly about Norway and the Nordic countries, its also about my experiences while I'm traveling around the world. Last weekend I was in Brussels on a CEPIS meeting and this time my wife was with me. So apart from a very good meeting on Saturday, it was a great combination of business and pleasure. I will take you with us on a guided tour later, but today I will start with a culinary feast at Armond & Ko. The restaurant is found in one of those charming and narrow cabble stoned streets in the heart of Brussels:

Quite close to the famous Grand Place, a pleasant 17th century house hides the welcoming "
Armand & Ko
" restaurant, decorated in bistro style with attention to details like antique corkscrews as well as enameled plates. A good restaurant and a small museum. The ground floor and the more intimate mezzanine can accommodate up to 26 persons each. We where eating at the left side building in a room full of pictures of famous visitor like Tom Hanks and Sylvester Stalone.
The atmosphere, the table setting and the servants sat you in the right gastronomic mood.
Let me show you as you also see the starter: a glass of Kir: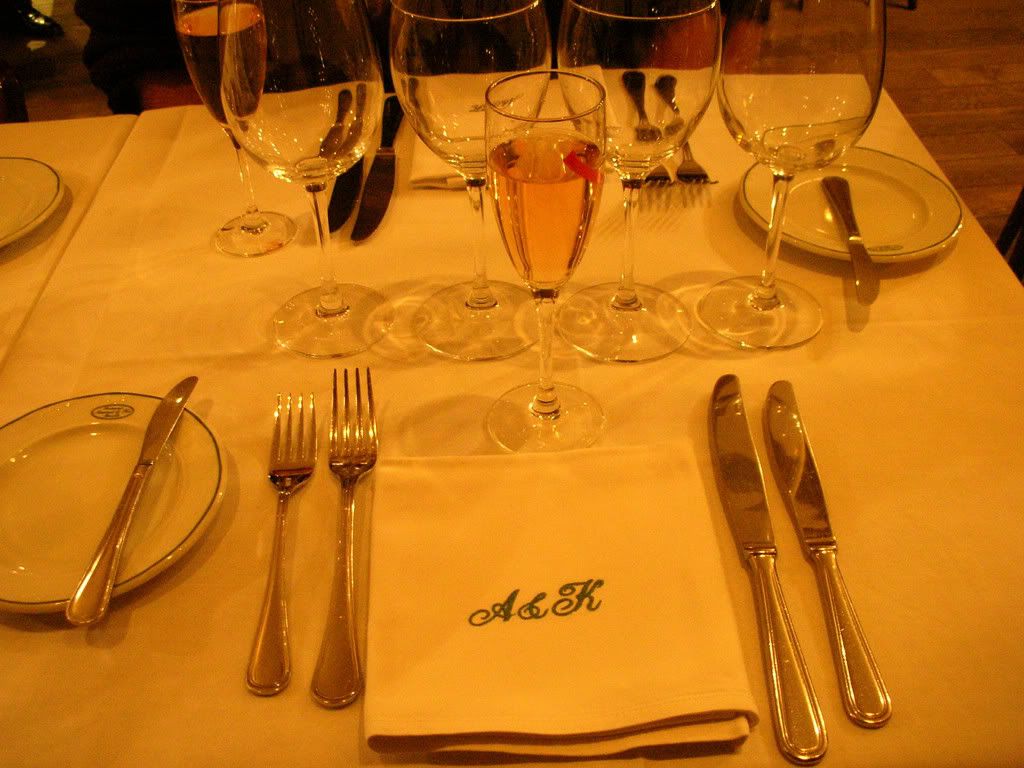 So sit in and enjoy the dinner and this wonderful menu: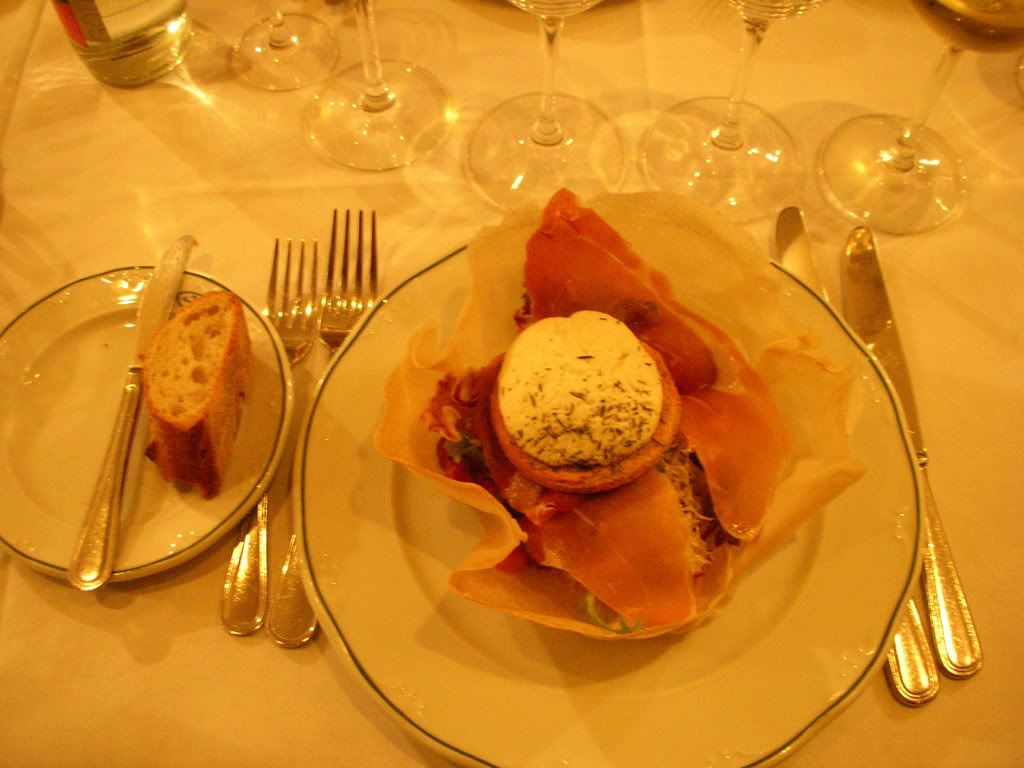 Starter: The appetizer was a salad with herbs topped with toasted chevré cheese and Serrano ham.



Main course: Pan fried sea-bass, crushed new potatoes on olive oil, with caramelized tomatoes in a pesto sauce. With the entire dinner we had a Sauvingon Blanc white wine.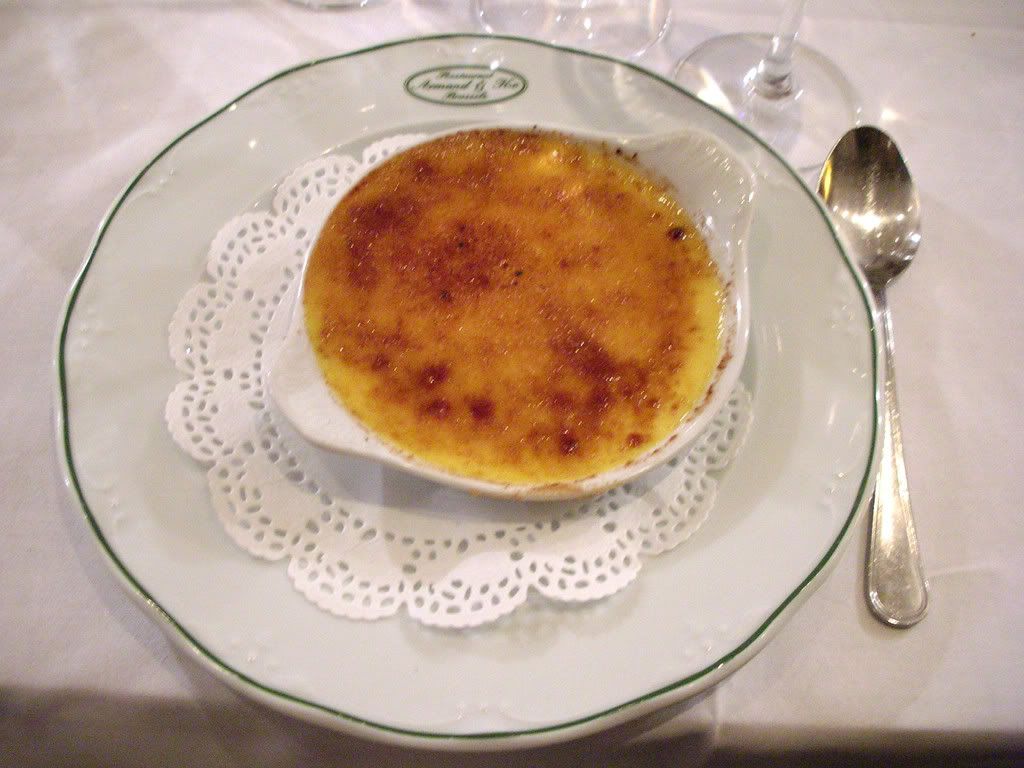 For the dessert, we had Créme Brüllé – nice and sweet.
It was a wonderful dinner surrounded by international company with more than 20 countries represented. It was very pleasant to enjoy this food sitting around the dinner table and learning more about each other and our respective lands and cultures. Like I said, we had a great weekend in Brussels and there will be more fun to come – so stay tuned.