For a Norwegian with interest in culture, history and architecture, Brussels has a lot to offer. In this third post from our stay last weekend (please scroll down to experience the city and also our gourmet adventure!), we'll share Brussels fish market in the street: Petite rue des Brouchers. Its a charming, narrow coble stone street with the typical architecture of the period. Side by side along this street, you'll find restaurants showing their collection of seafood in front:

It looks and smells so tempting with; lobster, crabs, shrimps, scallops, clamshell – all a Norwegian sea food lover can think of, and much more – have a look yourself: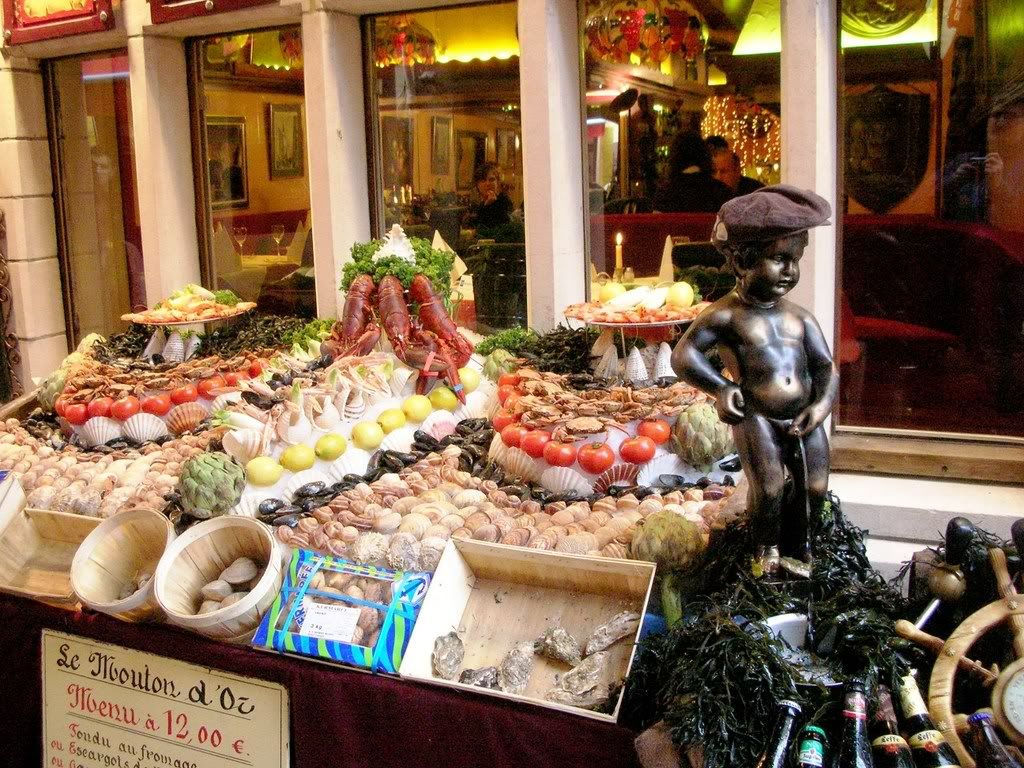 In the right picture, you see a young man climbing around making his sea food display look nice and inviting. He was very talkative (even more than me:-), and noticed that my wife and I where talking Scandinavian. He told us this was his families restaurant and since living in Sweden for a while, he talked almost fluently – for a Norwegian, no problem to understand. I'm not sure if I like their habit of eagerly inviting you inside – a bit too intruding to me – but all restaurants had this kind of charming, young, well dressed gentleman: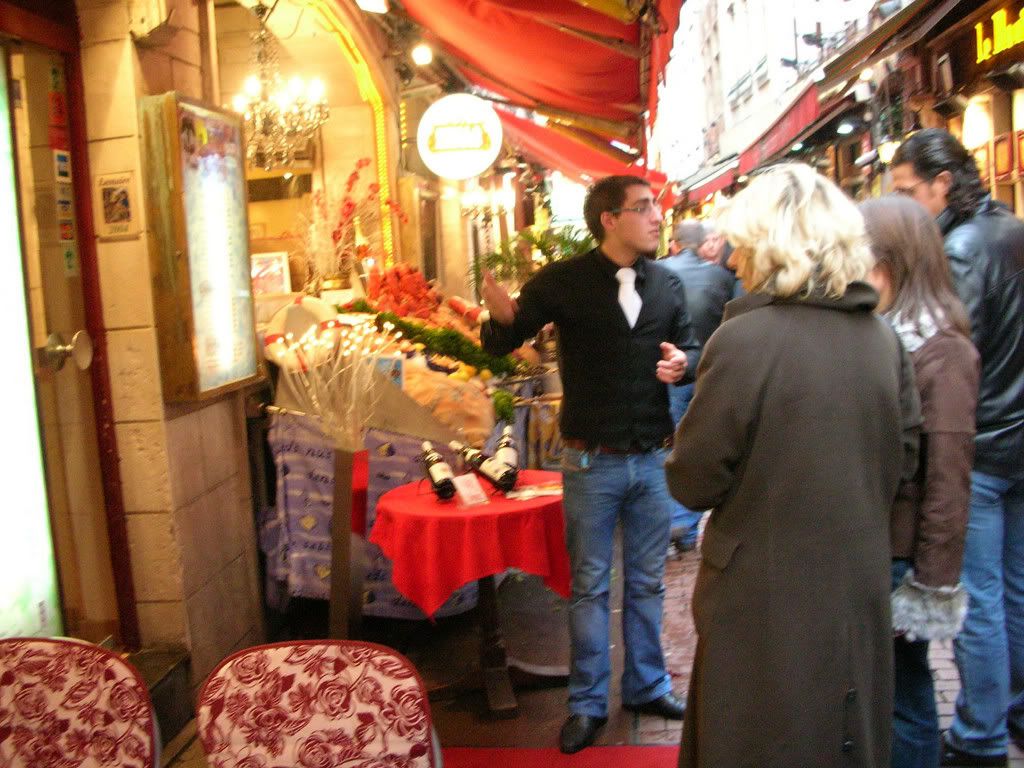 He's last tempting offer was: '
Have the first glass of champagne or wine on the house
', so how could we resist – besides we where ready for a nice treat and sea food is one of our favorites. The restaurant "
La Bergerie
" was the most pleasant experience. Nice and charming environment inside by the glowing fireplace, and lovely food too. Another gourmet sensation from Brussels – we started with Shrimps Cocktail or in French:
Le Cocktail de Crevettes roses
: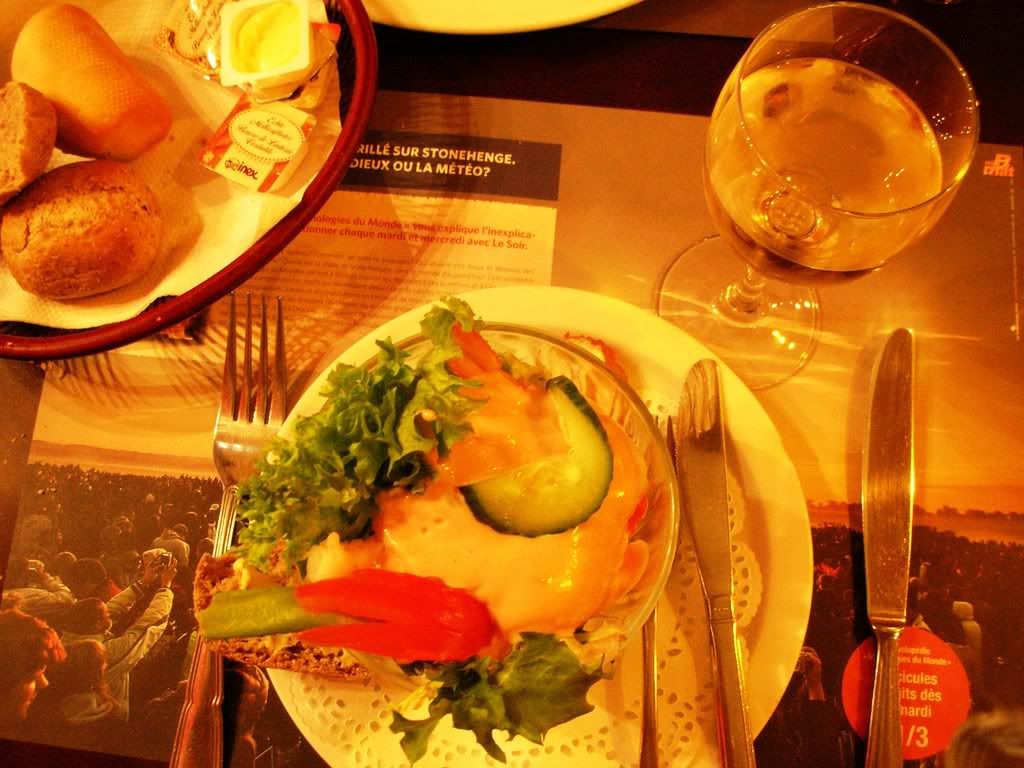 Our main course: My wife had
Poisson de Mer 'Tilapia' á l'Ostendaise
(fillet of sole in a cheese sauce) and I had
Tagliatelles au Saumas frais
(lovely salmon):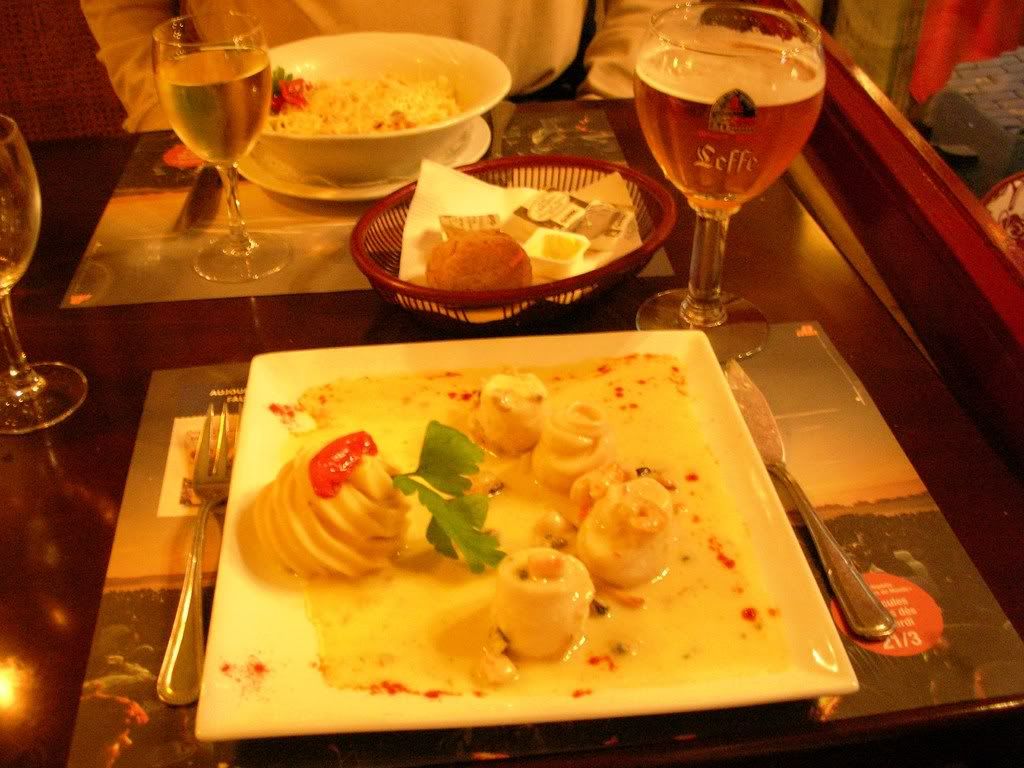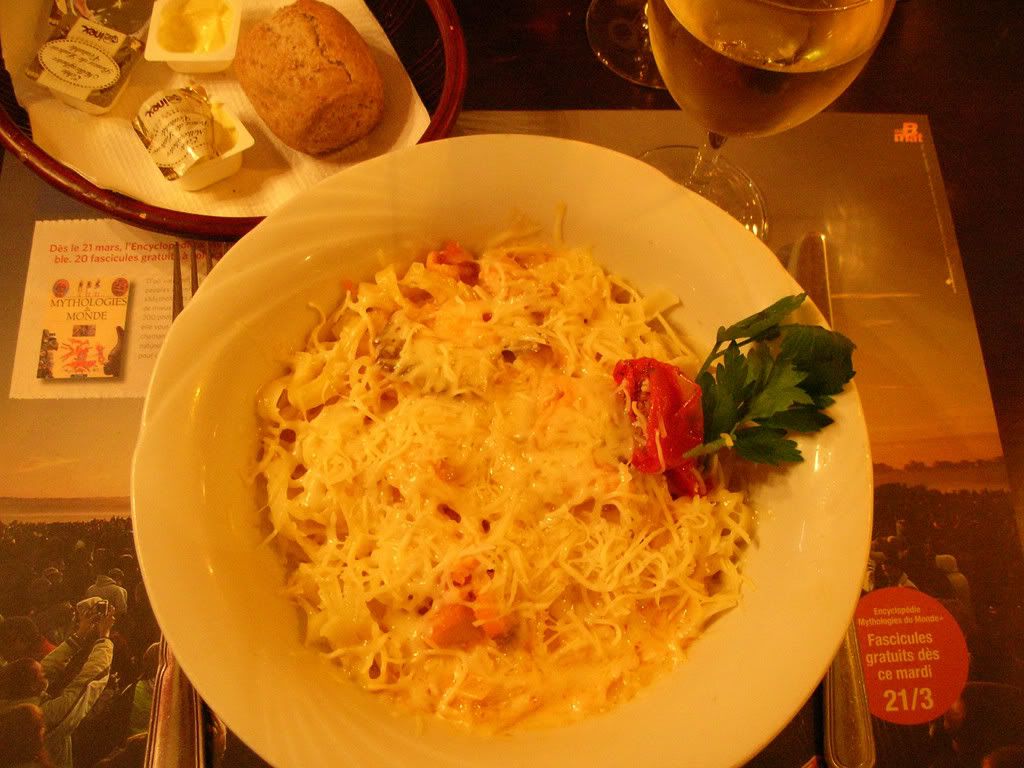 We ended with the dessert:
La coupe glasée aux Cerises
and nice cup of espresso :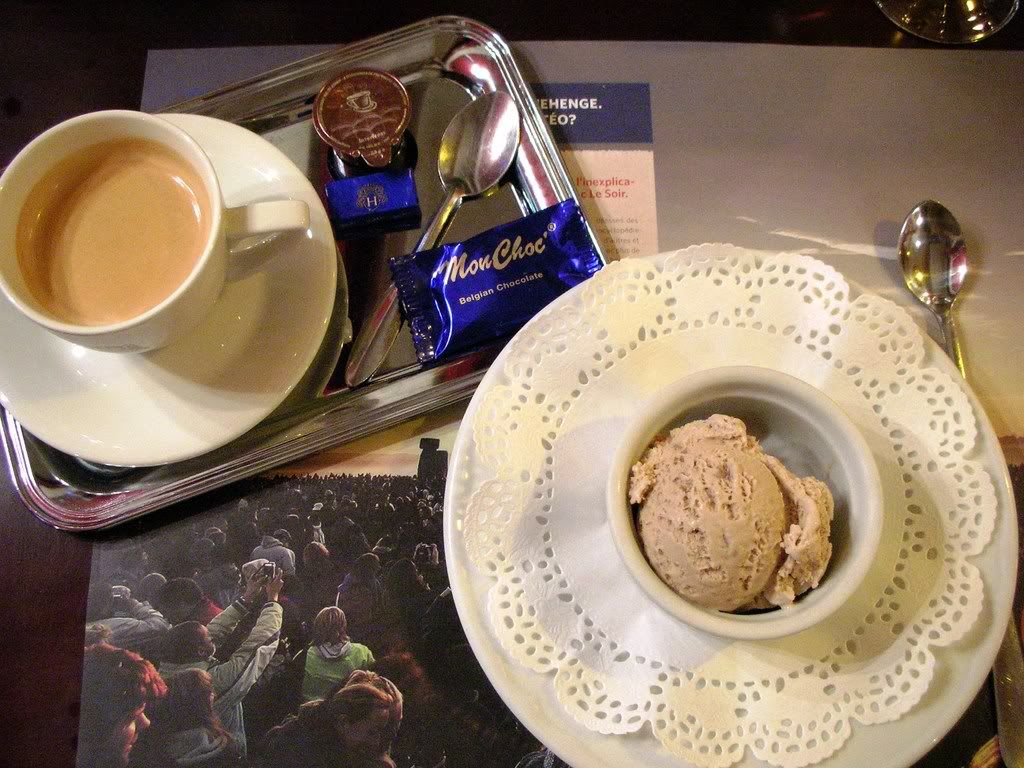 Now we are safely back in Norway and into the daily and ordinary routines. December is on, it's Advent time and the anticipation for Christmas traditions has started. Yesterday i visited The Yule Market in Oslo – a very nice and exciting experience – so stay tuned!