Its here – at last – the winter season, the time before the Christmas Holidays: Its December, Advent , Yuletide or whatever you like to call it. The anticipation: what will I get for Christmas this year? Not to mention the preparation, the smell of food in the house (click to get the idea from my Christmas Smorgasbord last year), the Advent calendar (read my post from two years back!), the darkest time of the year, where everyone is enjoying the coziness inside the home with candles lit and sitting by a cozy fireplace. There is no other seasons that brings up so many good old memories from childhood. The days were short – around 5 hours of sunlight – cold and snowy – and you could go skiing or ski jumping or skating, but most of all you prepared for the holiday season. All these memories ran through my mind when I walked in the streets of Oslo to a meeting last week. The fresh crisp air – the sun low in the horizon – and everyone busy stressing around in their errands.
In this mood and settings, I walked by a Yule Market at the Town Hall Square: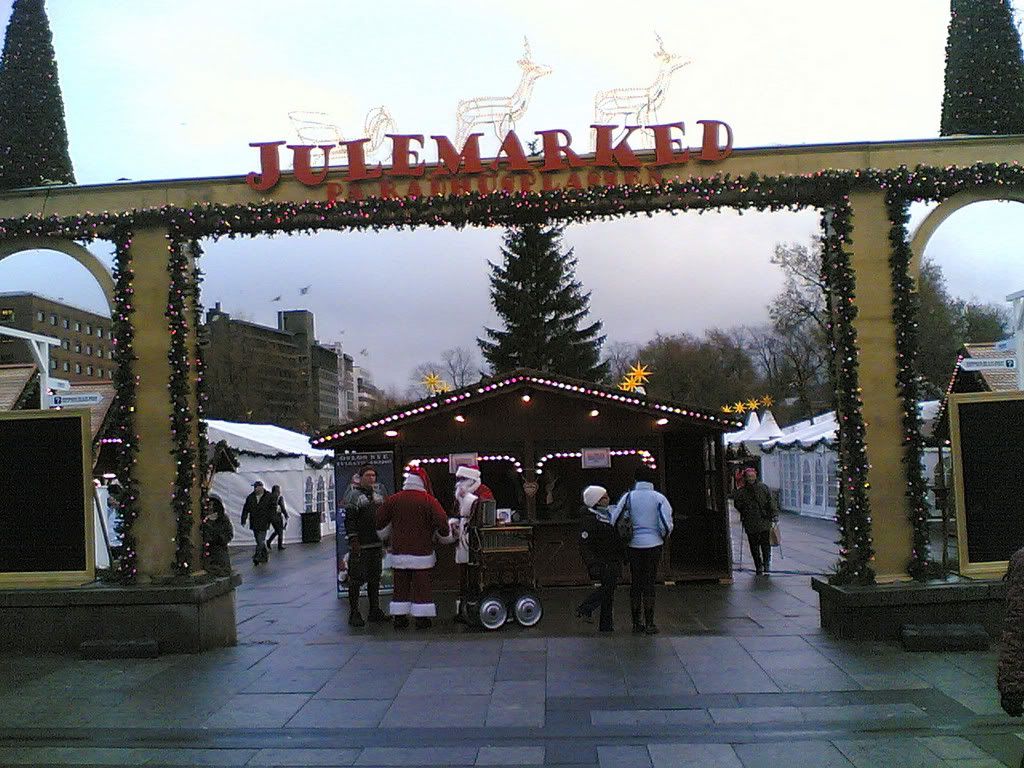 I had my Nokia mobile phone at hand of course and was thinking: why not take a break and really get some Christmas spirit? – so I went inside and had a look. To make it short – as pictures can tell more than a thousand words:
Let me emphasise a couple of stands that really caught my attention: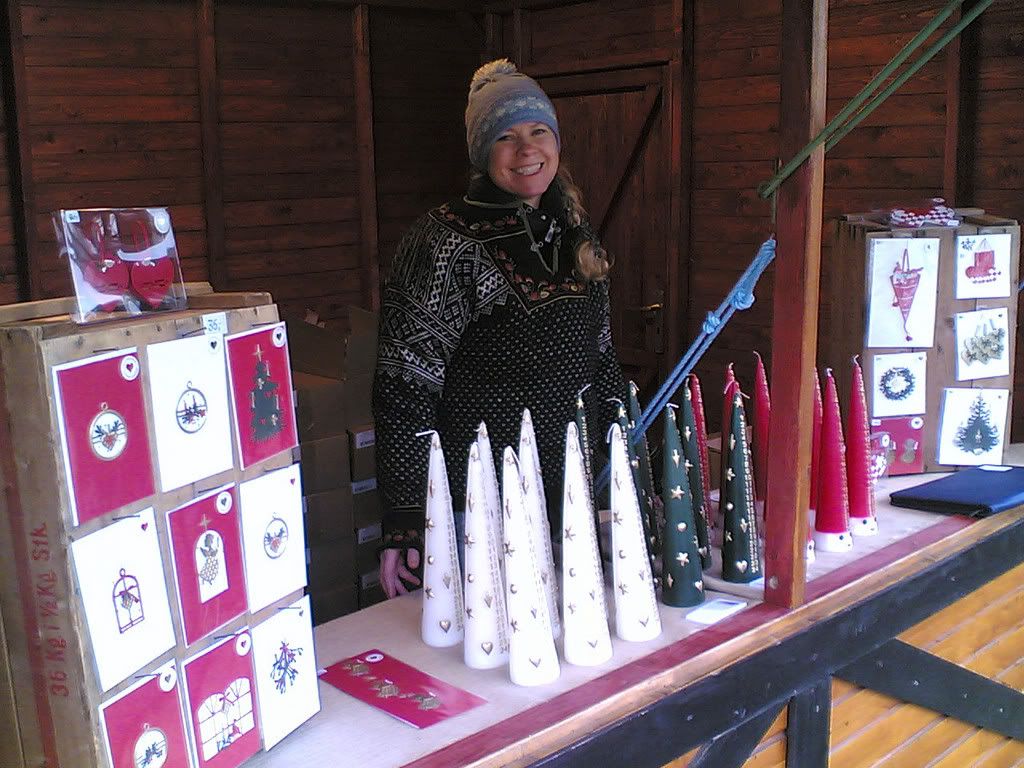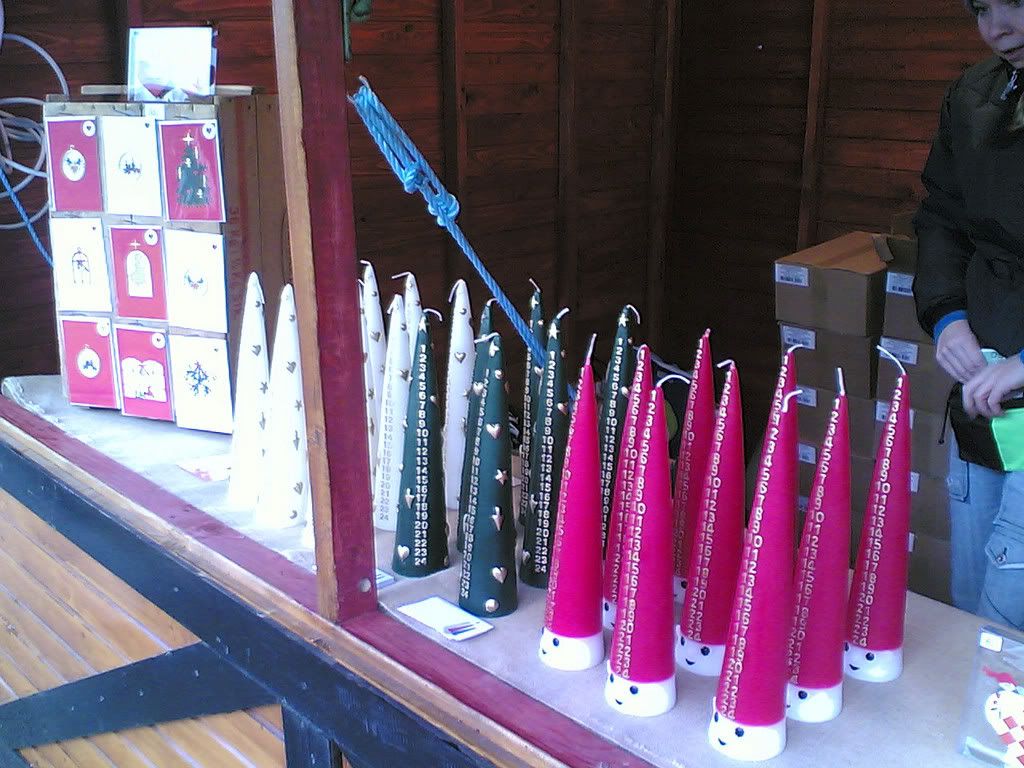 It was this cute young woman who had made these Advents candles with a mark for each day from the first to the twenty fourth of December. I remember every morning before my sister and I went to school: my Mom invited for a special breakfast in December with the table lit with a candle like that!
These candles are hand made and If anyone wants them, I promised her to tell you that you can ask me if you are interested, and she will send it to you :-)
The last one I will mention, is of course one of the most traditional Yule or Christmas/winter food from Norway: Rakfisk (fermented fish). In our family its a tradition to eat it after Christmas and you can read all about the gourmet treat
here
. I can assure you that the rakfisk is in my refrigerator now :-)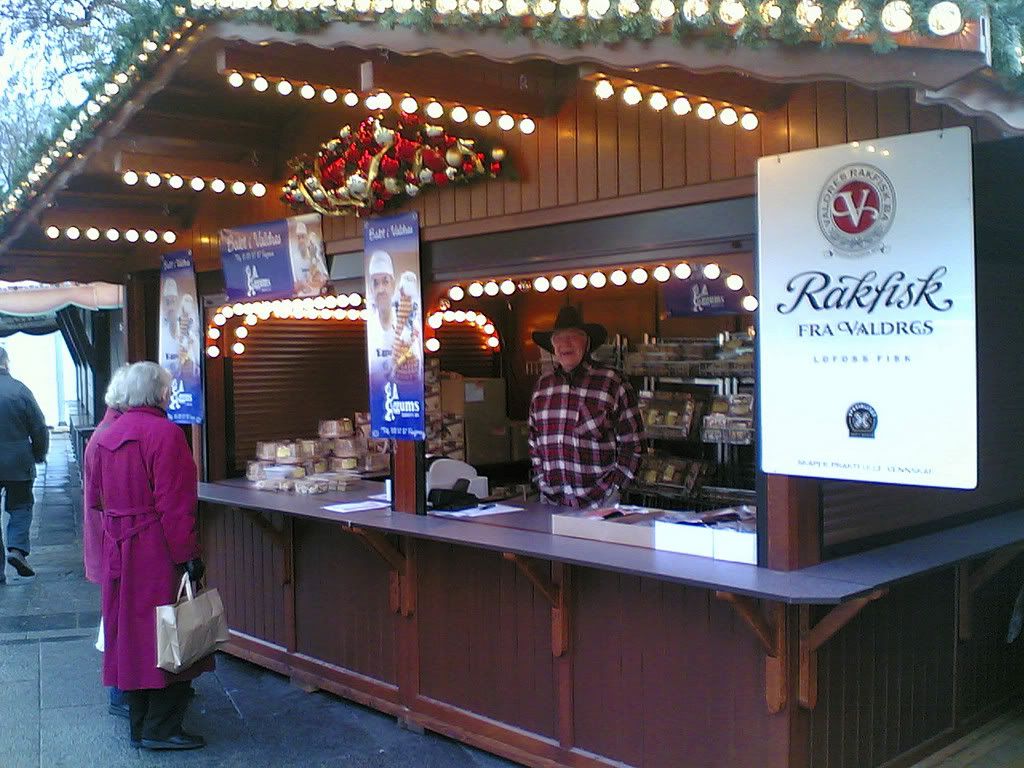 I hope this puts you into the right Holiday spirit and bring back some good old traditions from your childhood. In this time of the year, its good to be a bit childish with the anticipation you can actually feel in your stomach. Whats your best Yuletime memories?
This post is also a part of
Lifecruiser's
Cyber Cruise. Read more about:
Our Cyber Cruise Event
and here is
The Cyber Cruise Archive
.