I'm happy to report that we finally got some real snowfall in the Oslo area this weekend. I've seen posts from other blog friends with this joyful white powder from other parts of the world, mainly the northern part of US and Canada, especially the east coast – and now finally its our turn. I have a feeling of that the area around the great lakes are the luckiest one, am I right?
Let me give you some examples: Motivated Motion (Lynn from Ontario, Canada), Spilling Out! (Ruth, same town), even It's all about me! (Teena from in Toronto, Canada) and Correr Es Mi Destino (Zhu in Ottawa, Canada). I've told a lot of times I envy them, but now I can report about the same: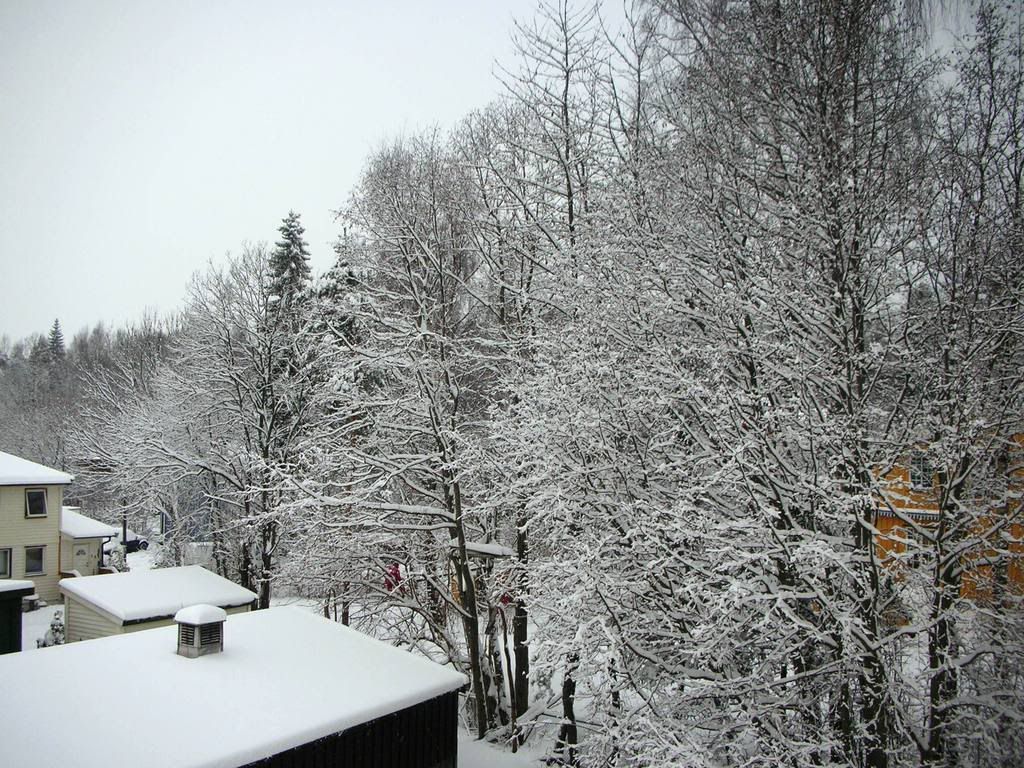 This picture was taken midday yesterday out of our living room window. What actually caught my attention, was that I heard children shouting and having fun and I just had to capture the moment of course: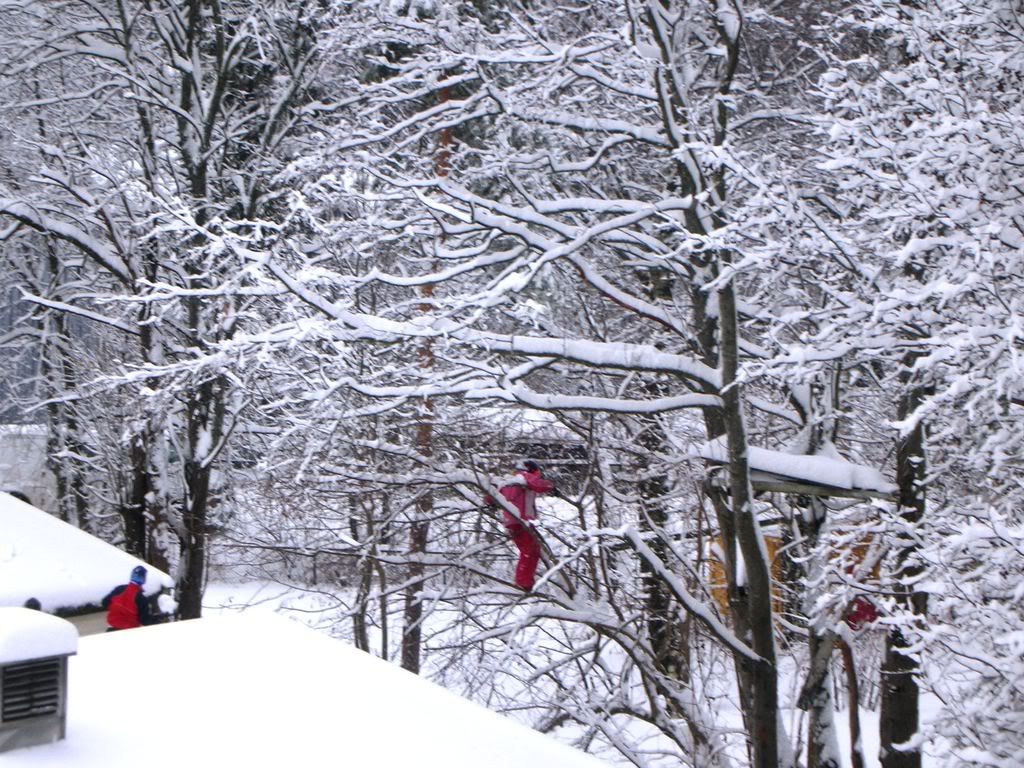 – to proof our saying: There is no such as bad weather, only bad clothes :-)
Even our neighbour had 'fun' in the snow or at least dealt with it in the more adult way as he shoveled his deck or terrace: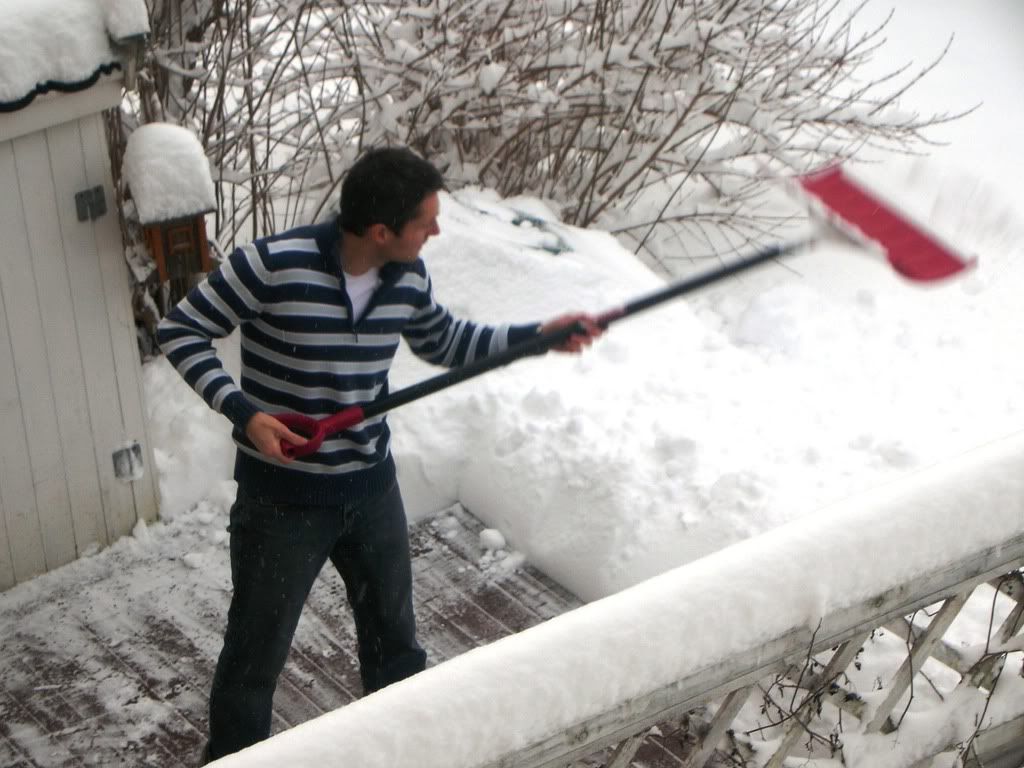 – well you might say: He might have found more appropriate clothes, but I don't think he planned to stay out for long LoL!
To have our first big snow as late us January is abnormal in our area, but I'm glad it finally came. You might ask why: Well everything gets so much brighter, nicer and cleaner – more fresh if you know what I mean. It also helps in the dark season when the sun is up only around 6 hours a day.
I challenge all visitors:
I will like those of you who have posted about snow in your area this season, to mention it in your comment and I will update this post constantly to collect it and make this:
'A Snow report around the world'.
1: TorAa – report from Nevada Queva, Argentina.
2: Kristie – An American In Oslo: Winter Wonderland and More Snow.
3: Mark – A Philipino in Oslo: Snapped on schmap; Sunk in snow.
4: Mar – From her holidays in the French Alps.
5: Lime – In Pennsylvania, US: Favourite Pics of 2007 + Friday 55& Da Count-Snow.
6: The Dackel Princess – Maribeth in New Hampshire, US: Snow, Snow & More Snow.
7: Linguist-in-Waiting – A Philippine citizen: Buffalonian Yeti.
8: Ginne – From Georgia, US, reporting about snow on her trip to Michigan.
9: Ladybug's Leaf – Lisa in Massachusetts, US: Snow-Flowers.
10: Britt-Arnhild's House in the Woods -Trondheim, Norway: At this season.
11: Fruit Of The Spirit – Debbie in Georgia, US: Changes Are Always Happening!

snow
winter