I still have some Yuletide adventures to share with you and this time with a very special group from Norway: The Dissimilis: A story of courage, joy, enthusiasm, creativity, entrepreneurship and perseverance: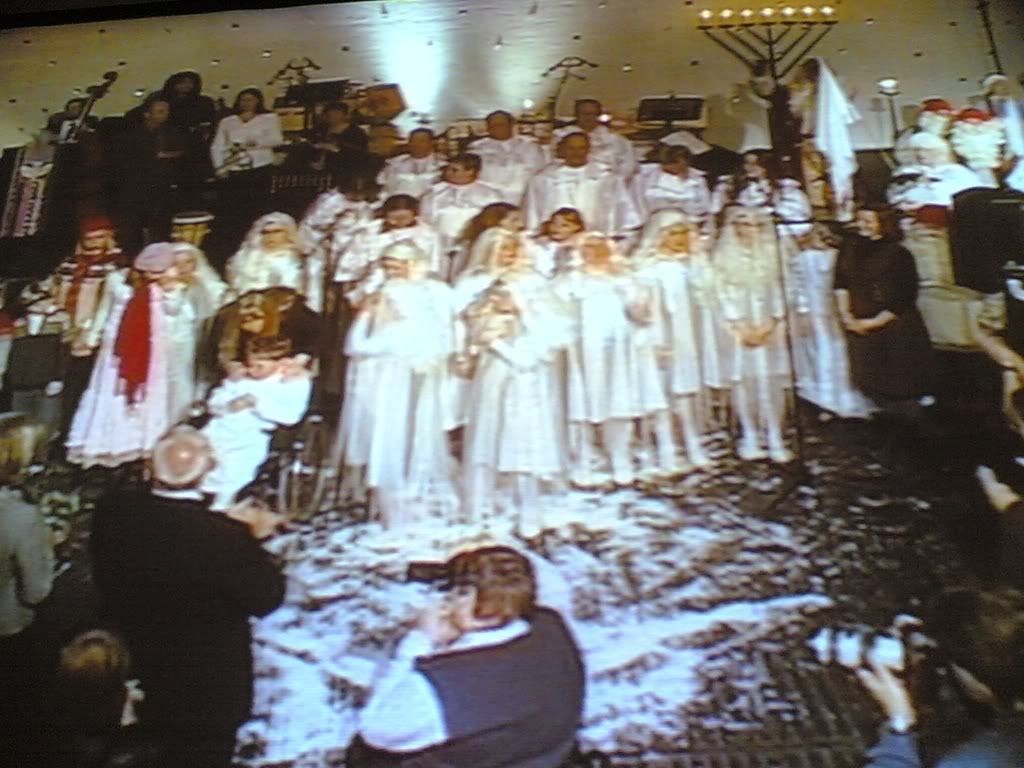 We were special guests at an annual event in our local community. Special because we have a very special little person in our lives who chose to give us some of her tickets as she was playing in the concert. She is a our little princess who comes to visit us and stay for the weekend around once a month and has been doing so for the past four years. Our lives would not have been the same without her presence.
Our little friend, along with all the others in this concert has had a different starting point in life. The children in Dissimilis are children who are in some way different from most. You might call them handicapped, some might call them challenged, we call them beautiful and gifted and significant in this world. We call them friends, and family and loved ones. Every person on this planet is a gift and is here for a reason. Every person has something to share. It doesn't matter if some of us have downs syndrome, or CP. Some can't see that well, or have a different way of moving their body – inside we all have a treasure to give and happiness to spread.
A devoted and patient team of helpers work with the children in Dissimilis each week to help bring out their special talents, gifts and interests. If a child really wants to achieve something, and believes that he or she can, then it can be done. These children want to play music, sing and dance just like all children. They take great joy and pride in putting together a pageant for their parents and friends each year, and never ever disappoint. If one misses a step or misses a note the crowd just laughs it off and they go on playing. What a wonderful world when perfection isn't a requirement but the joy of achieving something new is the real goal. Please join us in some highlights from this years concert, and in seeing how talented these precious boys and girls are (I would have liked to give you better quality, but I only had my Nokia mobile phone and the lightening wasn't perfect):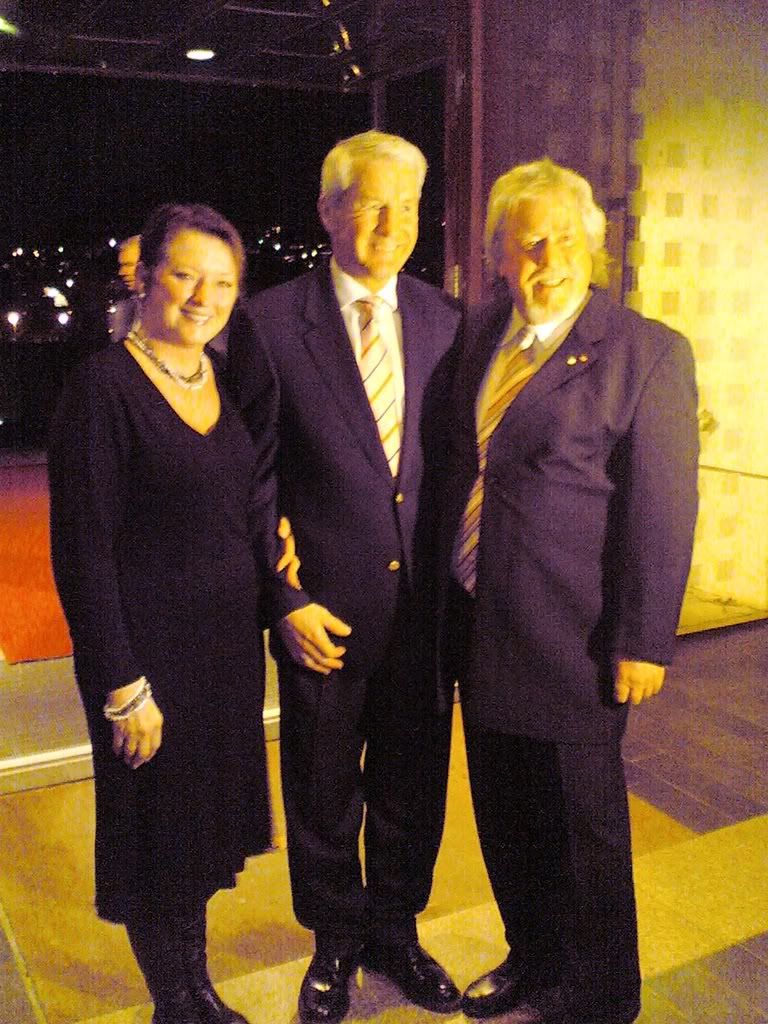 From left: His wife, The speaker of Norway's Parliament and Dissimilis founder: Kai Zahl.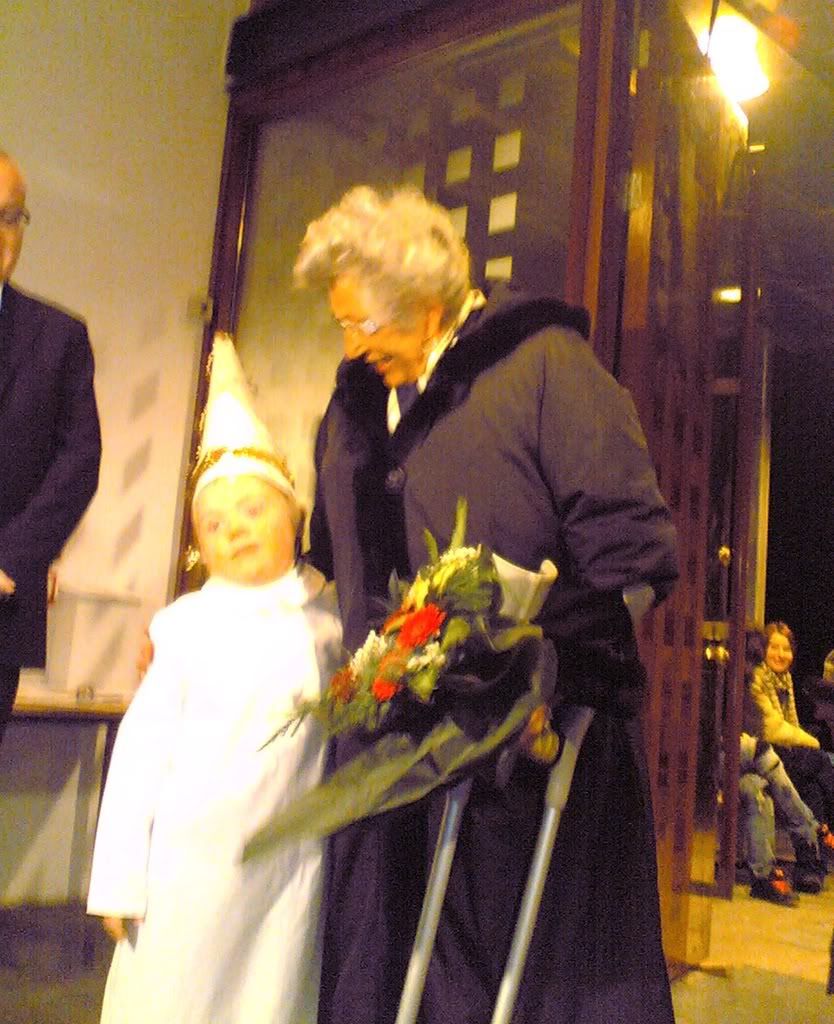 A boy gave flowers to Norwegian's Princess Astrid, the patron of Dissimilis.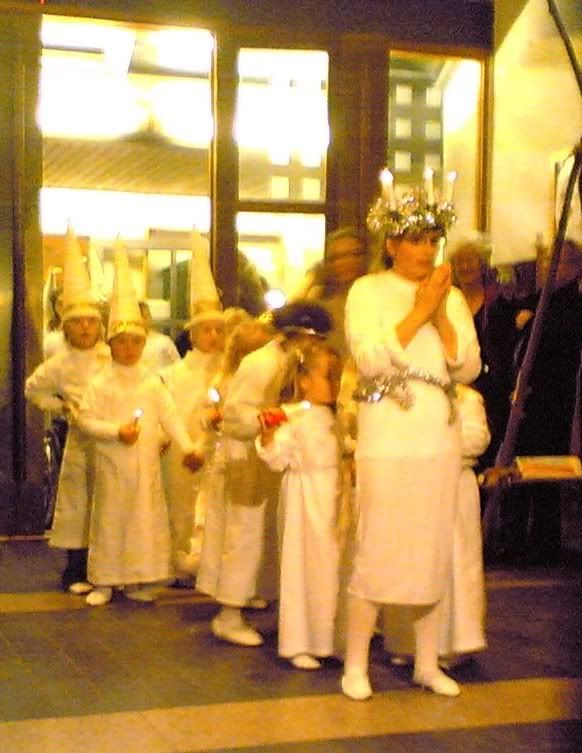 Santa Lucia.
One thing is to see, another to listen. I hope you get the spirit from a solo performance:
You can read more about this special organisation on their
homepage
!
I also thought this post was a great match as I am nominated to 'Santa's Blog of the Day'. Please click on the badge and cast your vote with your heart:
Update: Still nominated for three days in a row – click and vote!

courage
enthusiasm