I had a blast Wednesday afternoon when I was invited to a Release Party by a couple of friends from The Norwegian Computer Society, who you might call serial founders. They've had their ups and downs, but quite a lot of success separately. Now they are putting their joint efforts into a new Information technology consulting company: Incepto with the Vision: 'A new Beginning – A new way of doing things'. Giving them both credit, I'll start with two pics from their presentation of their new business concept (just had my Nokia Mobile phone at hand so bear with me the quality):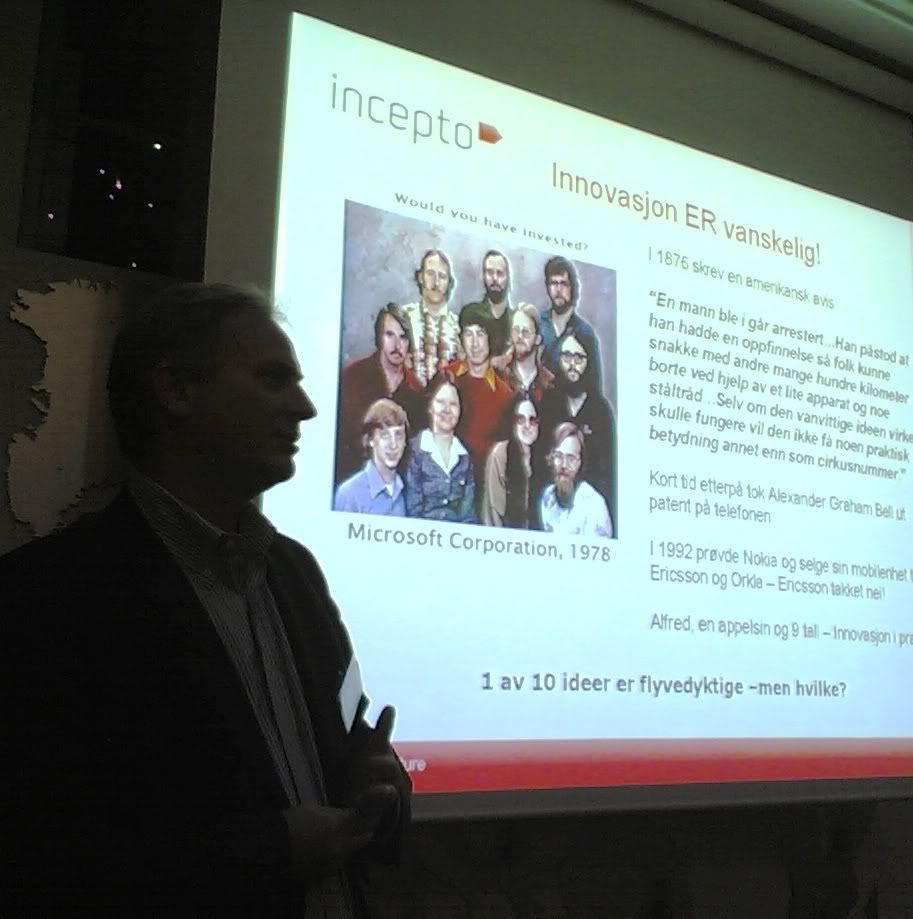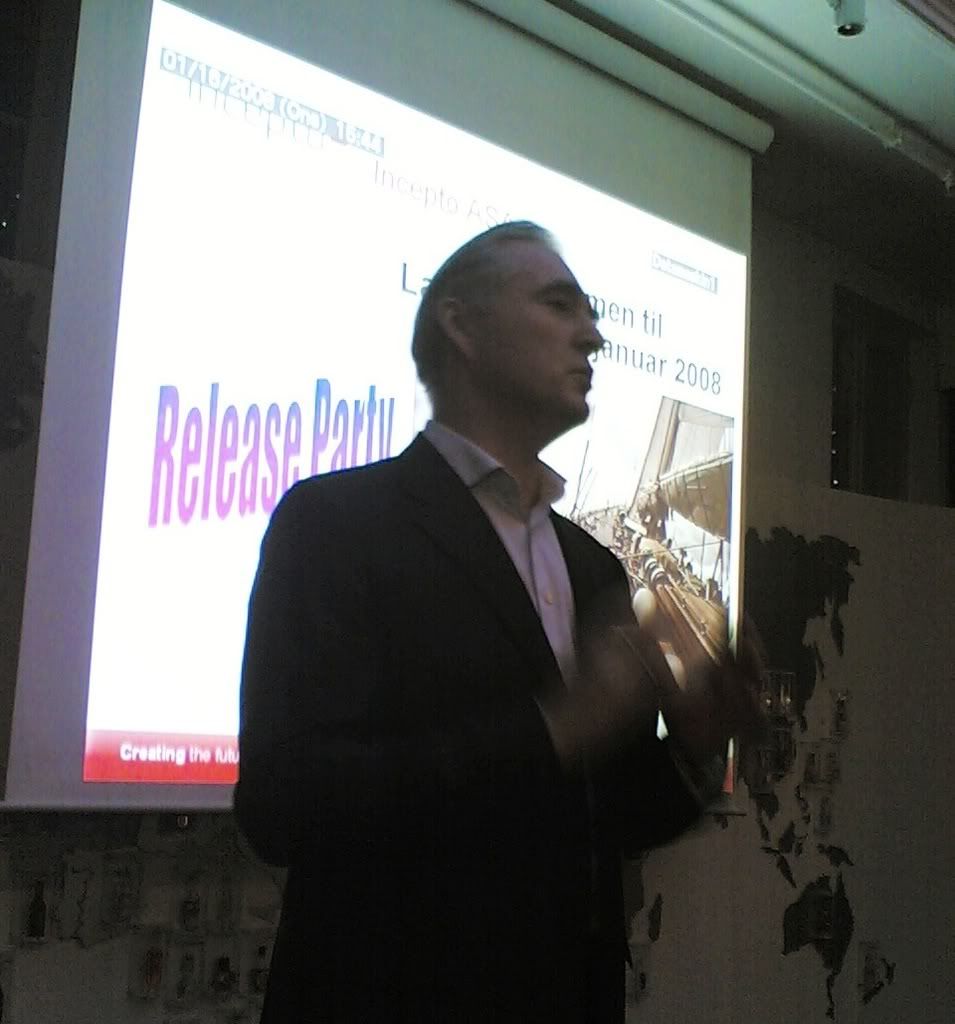 Truls Berg and Svein Stavelin.
The picture to the left is from Microsoft's Christmas party at 1987!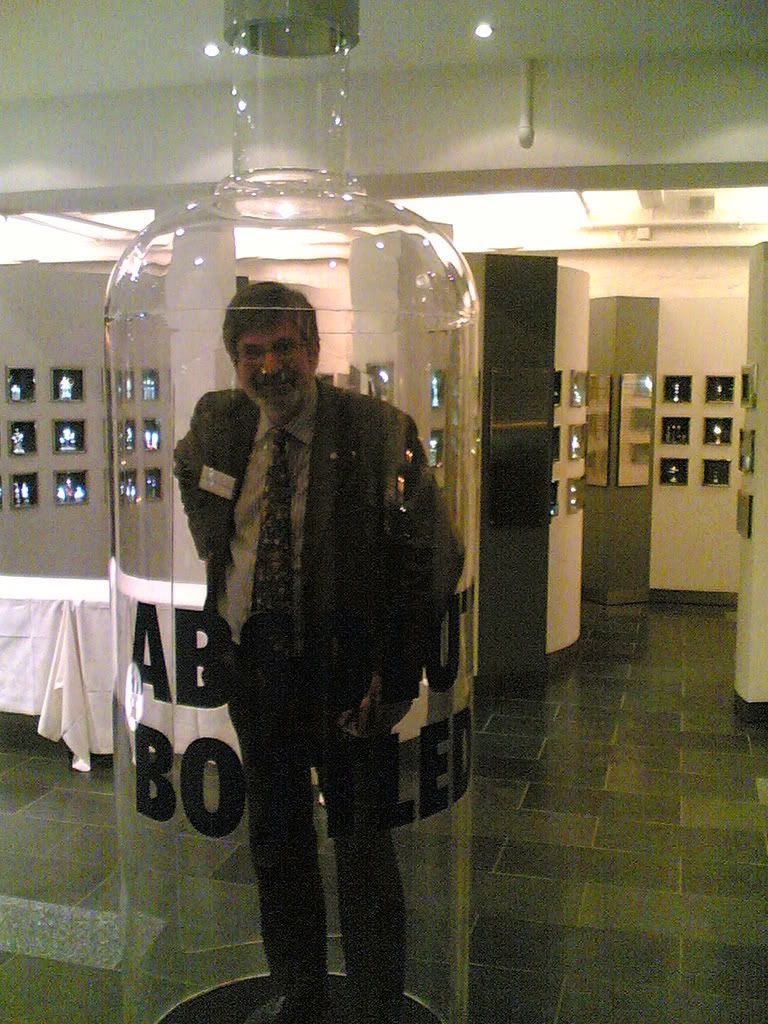 Allow me to present the place for this party within a big bottle *giggle* as it was held at Oslo Mini Bottle Gallery, own by Christian Rignes, a fourth generation brewer and eager collector from Norway. He was 7 when he got his first collectors bottle from his father and here he shows 54 000 of them. Roamers says that his collecting hobby was inherited from his great-grandfather who started Ringnes Brewery in 1877. His wife Denise hated the collection in their home and when it accidentally crashed he started to work on the gallery to hold the collection instead – which opened in May 2003.
A miniature bottle is smaller than 0,1 litre bought from air plane, mini bars and elsewhere. Of course they are a teaser for the bigger bottles. Collectors have their own clubs, magazines and web pages and are eager in trading in early additions, through ads and via Internet.
Other than a great party, just perfect for a network evangelist like me (I met people from my whole carrier in the IT business from '75 up until today!), I took some more pictures with my mobile phone and gladly share some with you: