I had another quality time and cultural adventure with my wife this week and of course I'll share it with you: Imagine yourself in a church; drinking wine, meeting good friends and colleagues and watching a sensual woman dancing Spanish Flamenco – as a Network Evangelist, I would say A Perfect Match!
It was the yearly wine tasting seminar hosted by The Norwegian Association of Masters of Science in Economics. You can read all about Jakob Cultural Church from the seminar two years ago on my post: Heavenly good wine. This time it was featuring Spanish wine and the expert guiding us through the list of 4 wine examples was again Yngve Lofthus Teigen from the wine importing company, Bibendum. The lightening was perfect for tasting, but not for photographing – I hope you get the spirit of the evening anyway: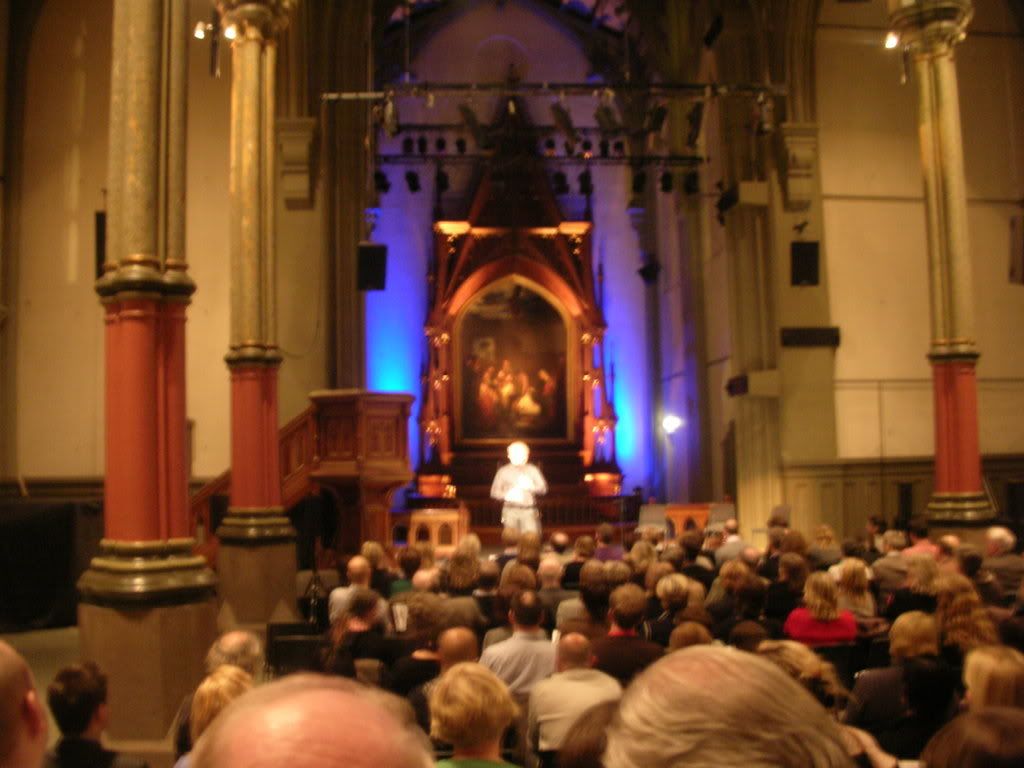 As a starter we had
Faustino Cava Extra Seco
– you know the sparkling white one which tickles and bubbles on your tongue.
Then the red wine sensations started with
Fortlus Tempranillo
from 2005: Fruity aromas and smooth taste makes this wine very fresh and most pleasant to drink – you really taste the American oak cask taste too.
The next was
Condesas de Leganza Crianza
from 2003, made of the grape: Tempranillo and aged in oak casks from Pennsylvania: Very tasty, good tannins, ample and bold.
Then
Portia Cosecha Especial
from 2004, also made of Tempranillo: Garnet cherry-red intense with aromas of blackberries and currants – a creamy sensation and pleasant tasty notes.
The last one, a legend:
Faustino I Grand Reserva
from 1996, 28 months in cask (American and French oak blend): Well finished of course and powerful – enveloping tannic notes in the mouth that develop into an elegant boldness and just the right acidy to match any dish.
After the tasting we where invited to the church cellar for tapas – more that 200 people and some of us hadn't met since last year – this was a great way to catch up though: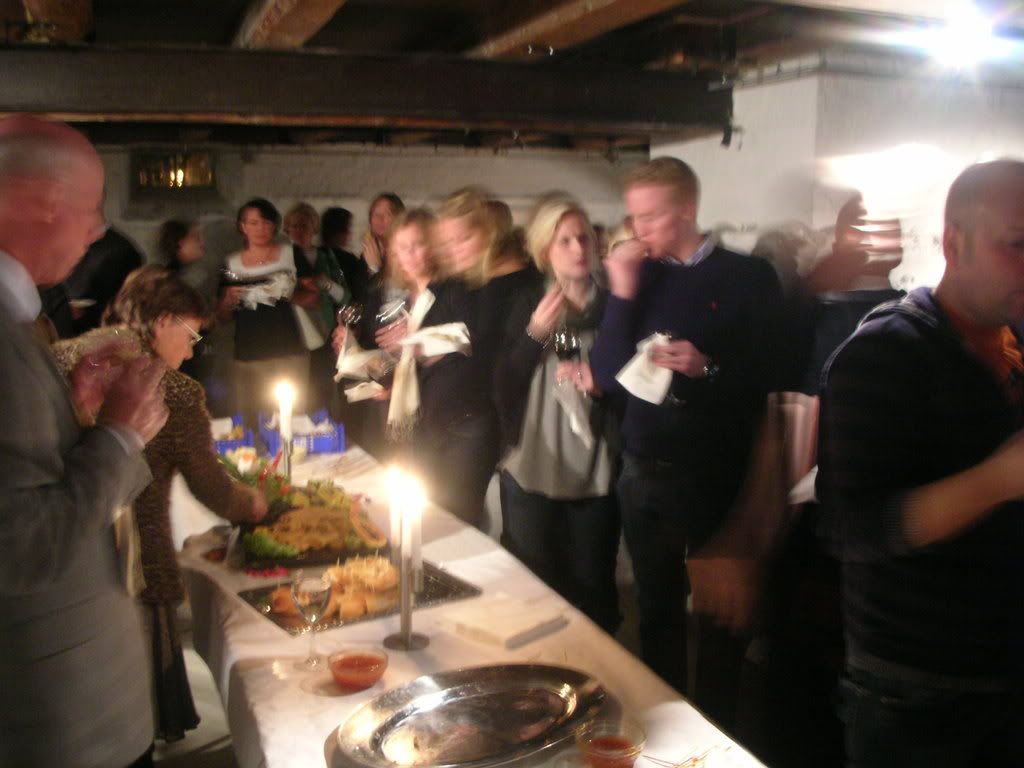 But if that wasn't enough – I've saved you the best: A Norwegian girl
Tonje
gave a breath taking, explosive, powerful and sensual Flamenco show. I'm sorry about the quality as it doesn't do her credit (difficult lightening), but I can't resist giving you a glance of this Spanish dancing firework:
Anyone want to join us next year?
flamenco
wine
spanish
church
lifecruiser