My regular readers knows my saying: 'Blogging connecting People' as we share about our daily life, our experience and adventures and how that break down religious, cultural and other barriers. You get to know them, you see other people and countries and traditions from newer perspectives and you make friends. During my more than two years of blogging, I've learned a lot about a bunch of people from all over the world. Today I'll share something with you which is about more than sharing by posting. Not that it is that big of a deal, but it touched my heart:
It all started when I had my two years of blogging Anniversary post. I made a quiz about me and my blog and as always got a lot of comments and answers. One out of four who had all the right answers was Juliette, aka Zhu (French and half Canadian living in Ottawa). As promised, I sent her one of these Trolls from Norway:

She decided to return the favour and today I received a Canadian Treat: A post card and Maple Fudge from Turkey Hill. It taste sweet, kind of melting on your tongue and with a lovely flavour of maple syrup of course (thanks Zhu, it's already one of my favourite too!):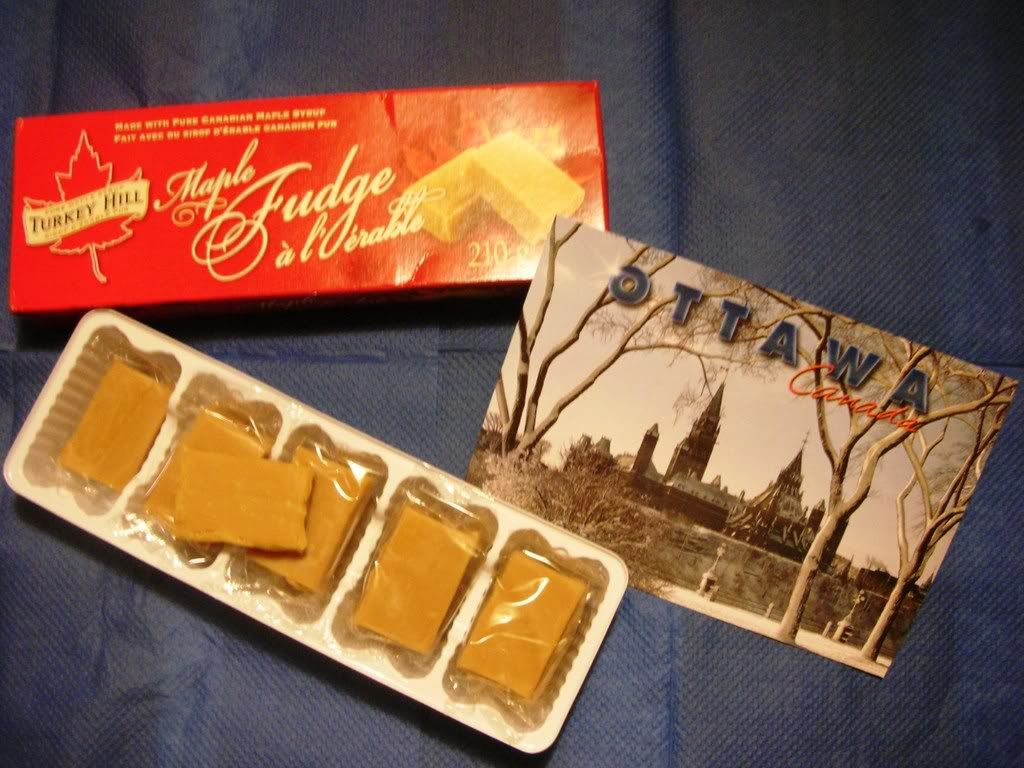 The other three who won the quiz was
Shantanu
,
Tin-tin
and Gretchen, a trustful reader from USA, who fell in love with a Viking and are now living in Norway just like my wife.
If any other of you want to exchange small but significant things from your county in exchange from typical Norwegian Souvenirs (I'm not sending snowmen or a barrel of oil:-), your welcome to hint in comments.
This post is about meeting people in Blogsphere and building relationship. I call myself a Network Evangelist and I'll gladly invite you into my network. If it's for professional reasons, you might like to check my
LinedIn
profile, or
Facebook
for more social reasons. Even more, I ask you to check my
blogroll
, and pick out at least one to visit, comment and tell Renny have sent you. Happy Networking!