As much as I would love to – reporting from The Winter Wonder Land – I'm sorry to say there isn't much of a snowy winter in Norway this year. At least not in the south part, except for the mountains and deep in the forest – well, and of course up north. The closest I got from a normal winter feeling last weekend was Oslo Winter Festival. That took me down the memory lane too – as I've always loved snow and skiing as well as sledding – so I gladly take you with me: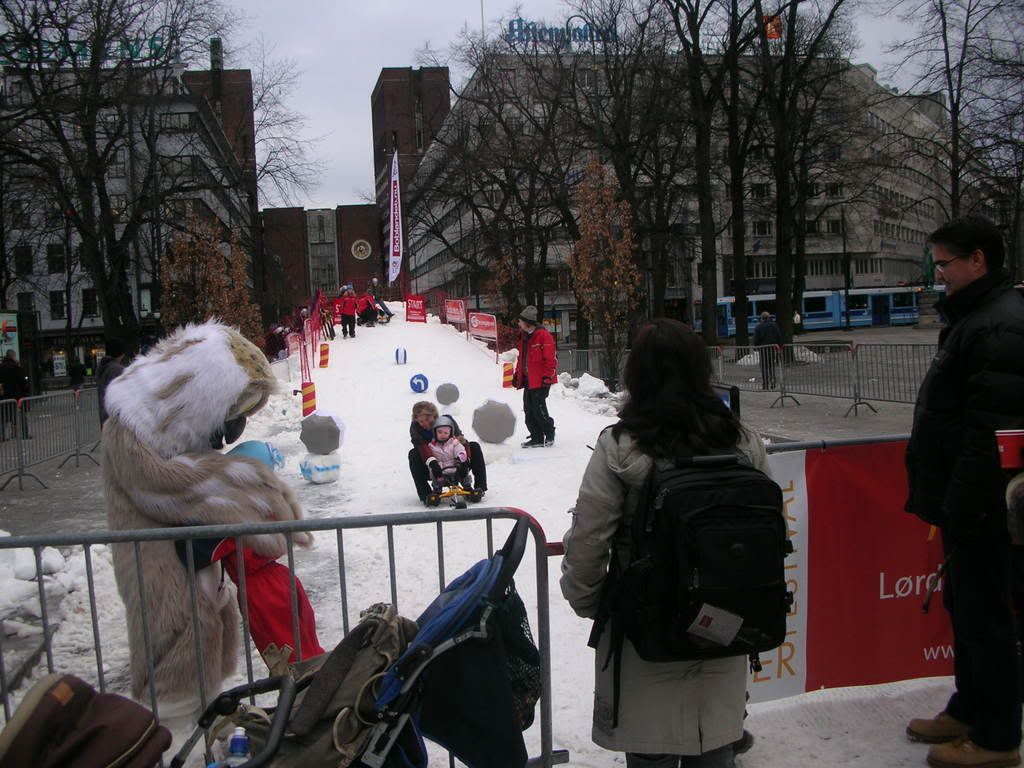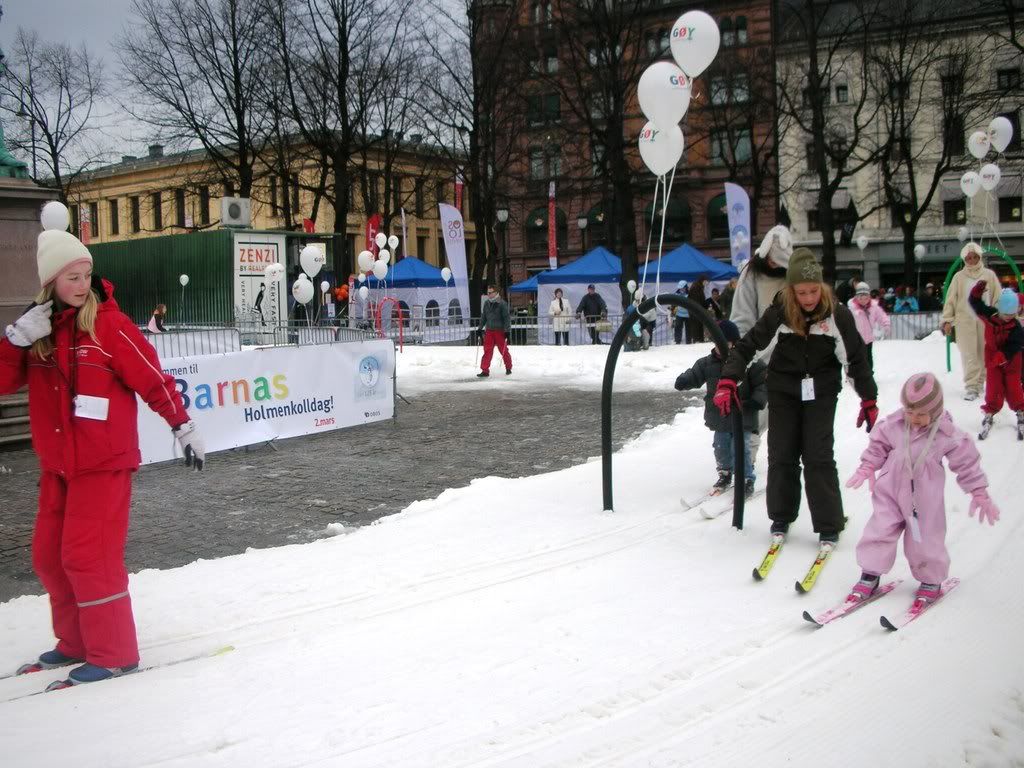 There is only snow in the sled and skiing area, so they did a tremendous job and moved 615 kvm3 (6620 cubic foot) of snow from the mountains around Oslo into the city. 75 000 people visited to get a taste of winter joy and that's great of course. But about my memory lane: I felt it was kind of instant or artificial to see all this happening in Oslo's main street though. I mean winter and fun with snow should be done in the mountains and forests, but of course as they say: Norwegian is born with skies on their feet, so why shouldn't it be enjoyed in the more urban areas too.
One of the co-arrangers was
Skiforeningen
(The Association for the Promotion of Skiing) – founded 4. January 1883 in Oslo, with the cause being to promote skiing to the people and to organise the
Holmenkollen
ski races. You know the ski jump where our previous King Olav competed in the 1920s and also where the
Winter Olympics
in 1952 took place!
Along the Karl Johan (Oslo's main street) there was a lot of other fun things going on too: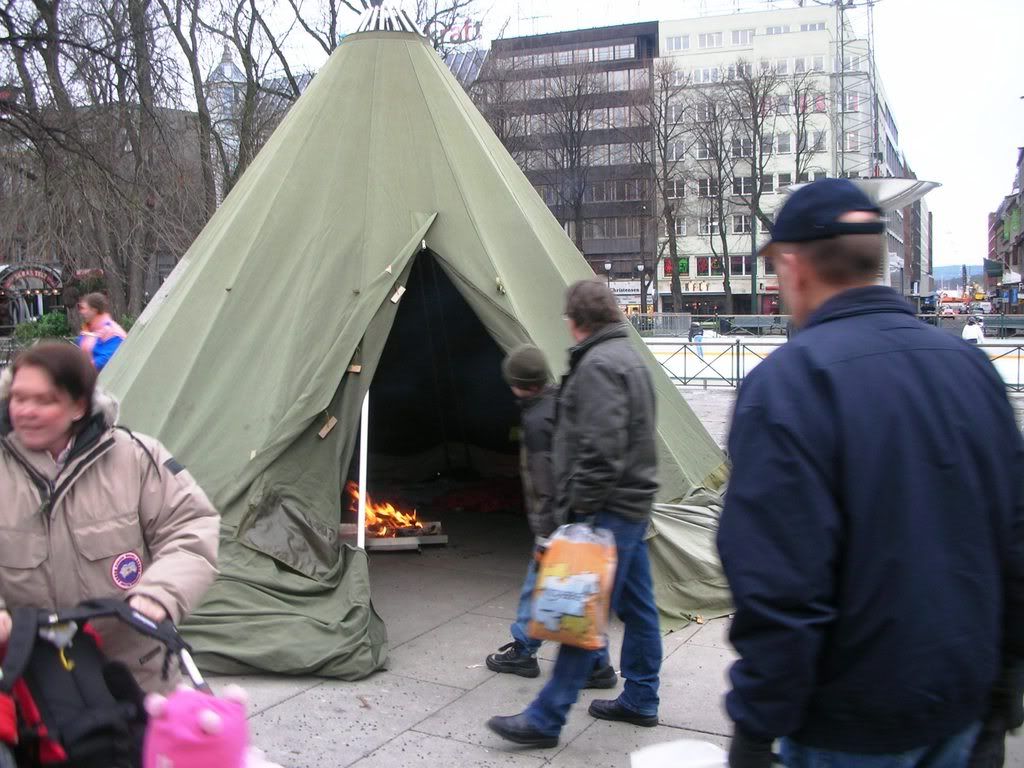 The smallest kids could at least sit on a four wheeler and even some Sami –
The Native Nordic People
– showed their houses ('gamme').
To give you the rest, short and sweet, I made another movee. Hope you enjoy as much as I did being there, even if a bit urban to an old country ski lover like me (turn on your speakers!):
Btw: This movee is an experiment. Please report if you had any problem watching/listening or if it took to long to download.
oslo
winter
snow