My regular readers know I am a member of The Norwegian Computer Society, Norway's largest special interest society in information technology (IT). My main job is to launch the new European Certification program for IT-professionals, EUCIP, but I'm also involved in some work groups, like one for IT Strategy and Leadership. At the end of every season of intense teamwork to provide our members with a variety of cutting edge subjects, we believe we deserve a social gathering. What's better than a culinary feast and trying a new restaurant in Oslo then? So this took place mid December last year, but I hope it's worth waiting for my report when you see the wonderful treat. Lets start with the work group members around the table (do some of you recognise at least two of them?):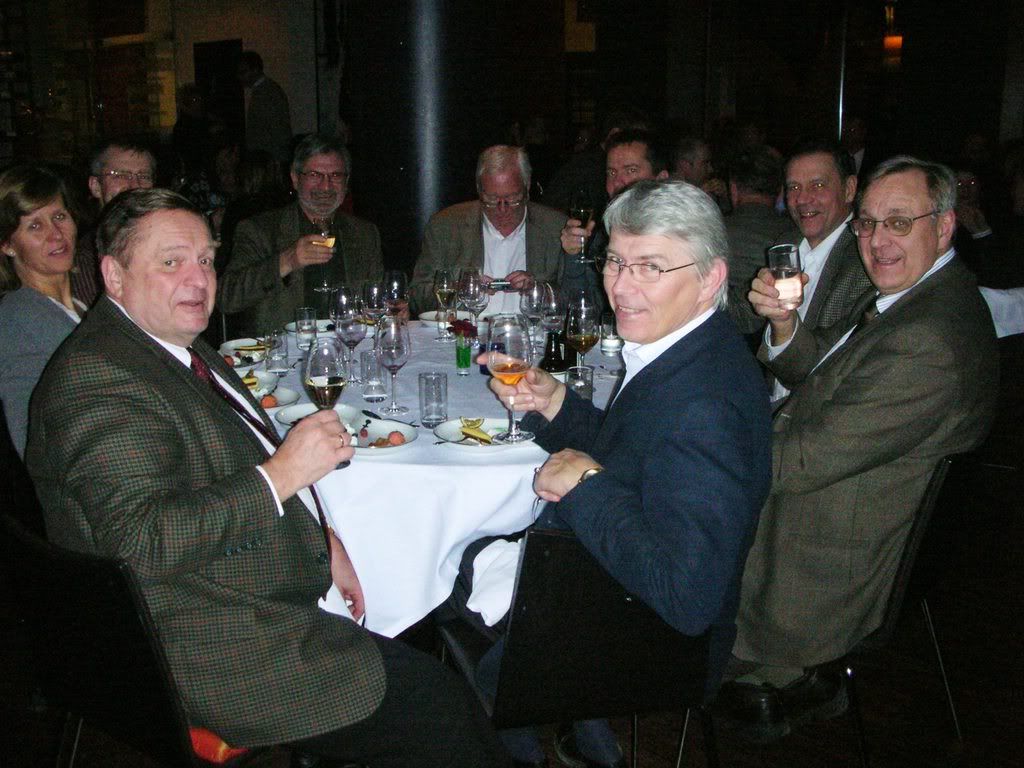 Yea I know: too many men or actually too few women – typical for the IT-industry ;-)
It was at
Restaurant Eik
(Eik = Oak – sorry only website in Norwegian) with excellent service, even more excellent food not to mention very good wine to go with the courses. Lets begin with the starter and the very nice waiter (a girl from Sweden – there are many of them in Oslo, party because the salary is higher). She let me take the pictures when she poured the wine as well: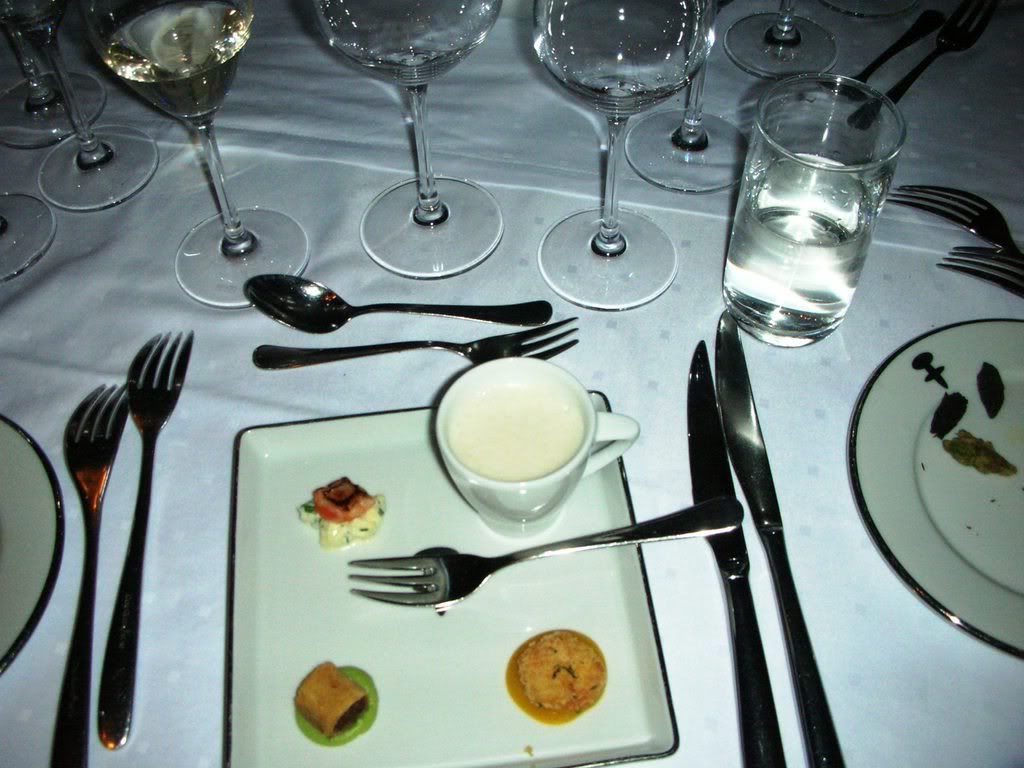 Champagne – biscuit mouthful and asparagus soup
Then: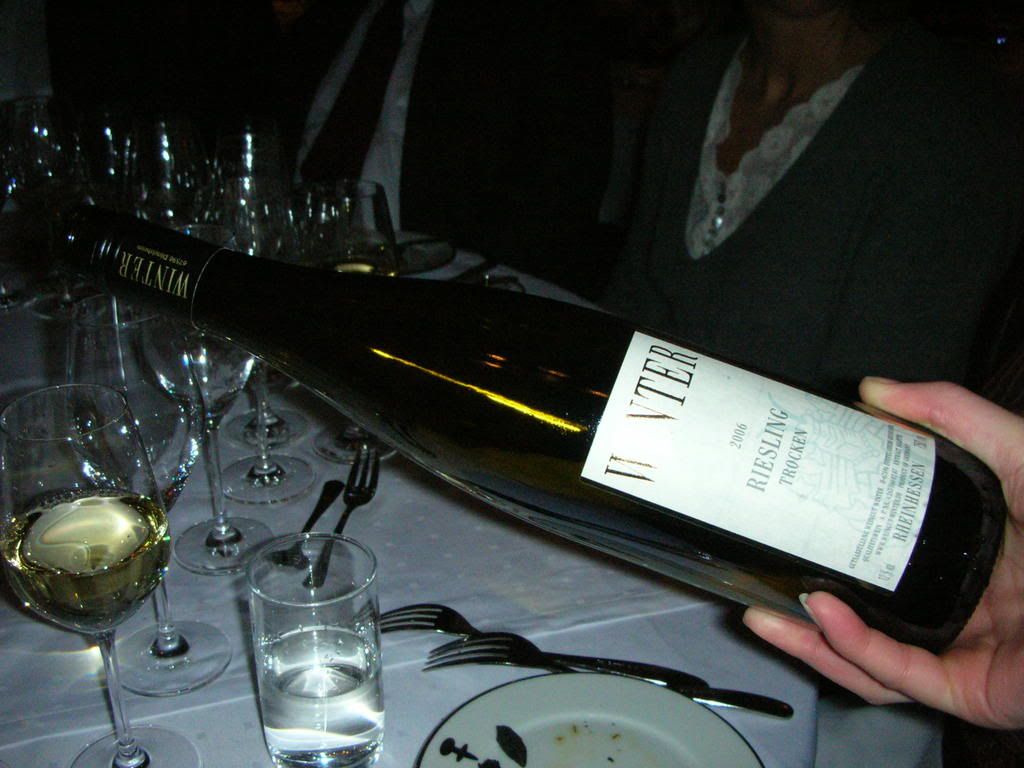 White wine – Fennels soup, aquavit marinaded trout and veritable spaghetti.
Main course: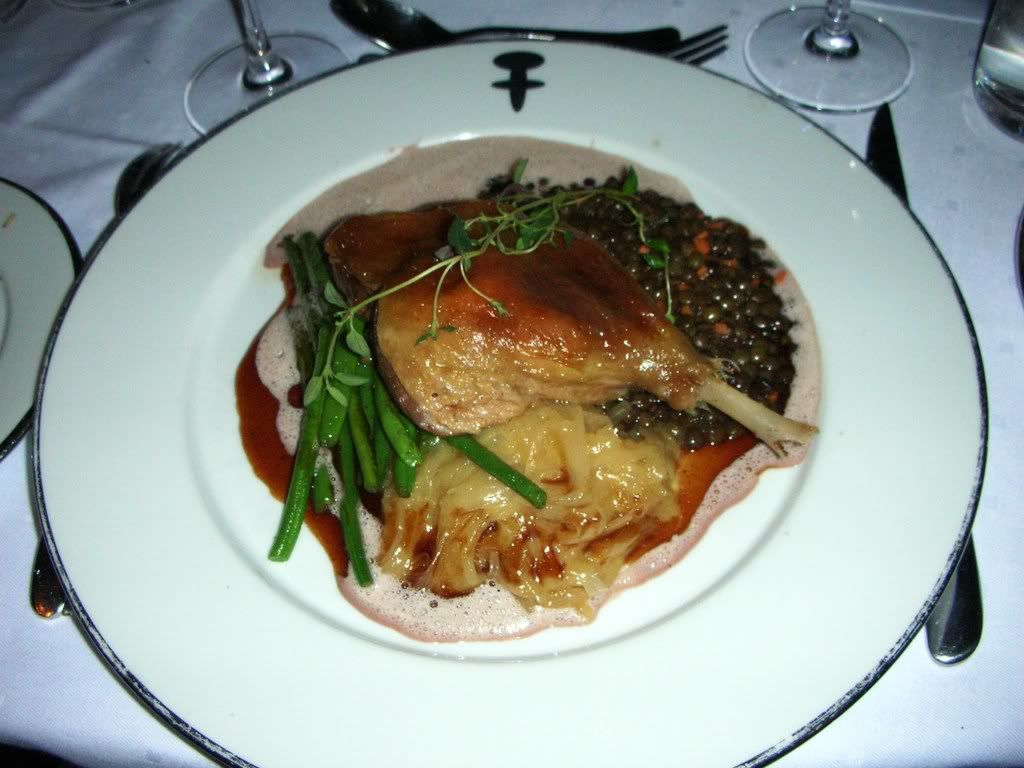 Red wine – duck leg confit, onion fried asparagus beans and Madeira sous.
Desssert: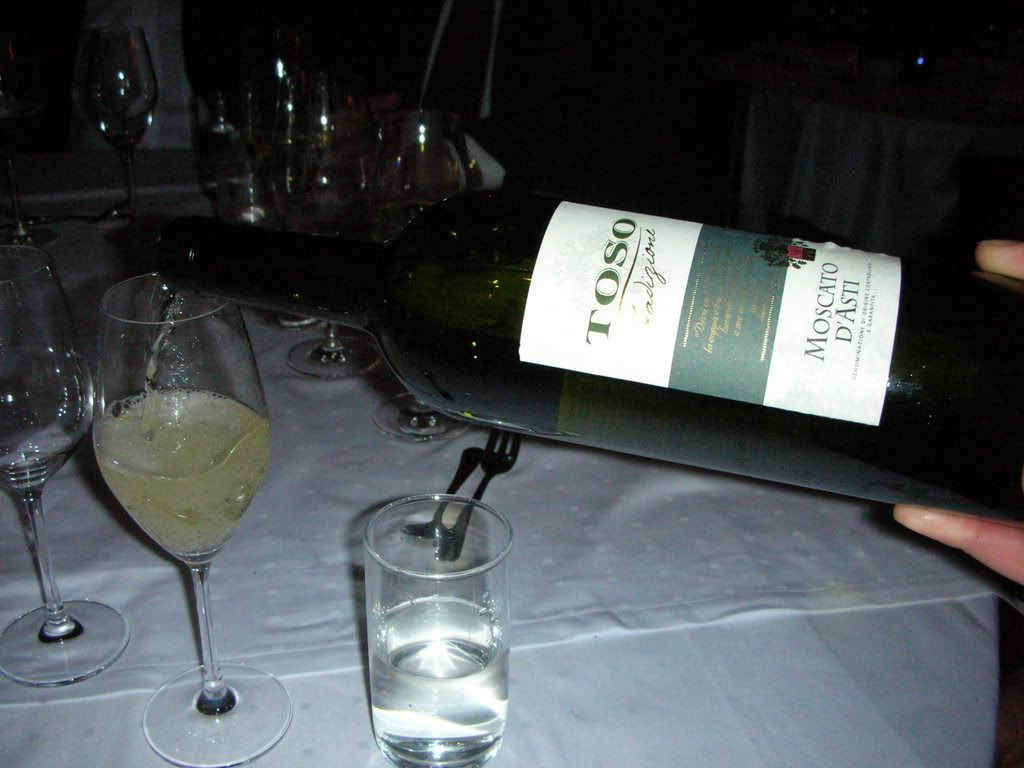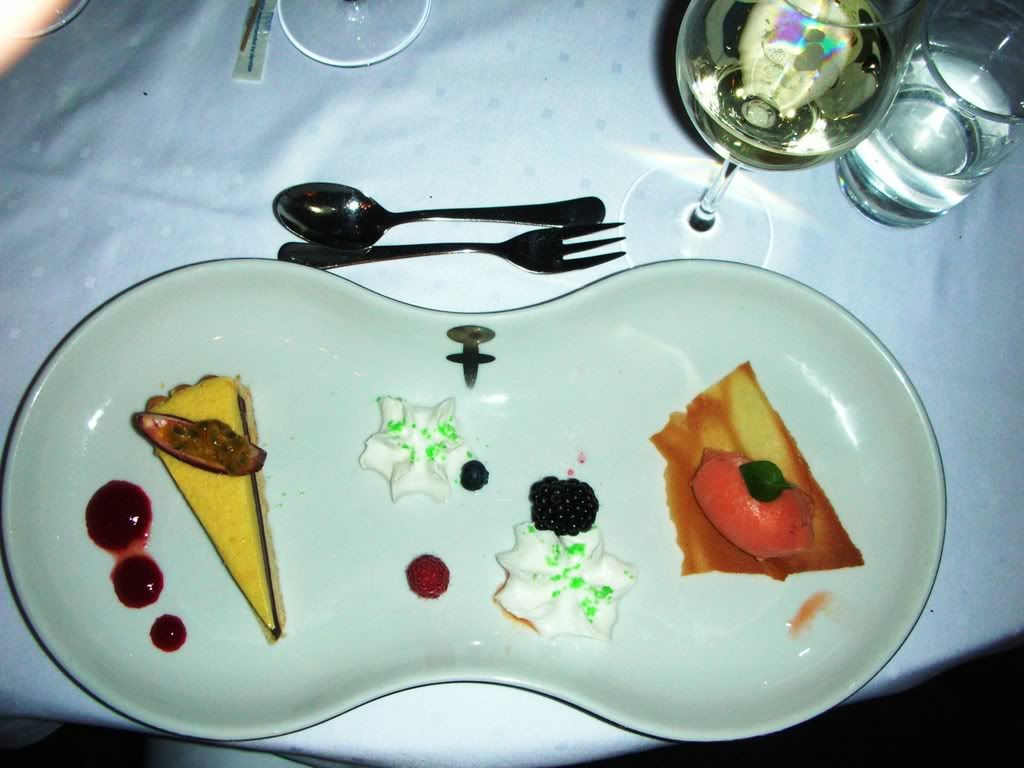 Moscato D'Asti wine – Berries, sorbet and yoghurt sous.
Is there a better way of enjoying good colleagues company and discussing the future of the Computer Society and our work groups activities for the coming season? We fully agreed we are the best work group team with eager and enthusiasm to start a new and successful season and of course looking forward to the next culinary feast in mid June.
Check our earlier gatherings: '
Office Christmas Party Season
' in December '06 and '
A feast of Caribbean cuisine
' in June '07.
If any of you ever visits Oslo: would you like to have dinner with me at The Oak Restaurant? – Carpe Diem ;-)