Outdoors winter delight in Norway
Walking to a dinner party with some colleagues the other day (I had my mobile phone at hand as always), I hit on a scoop. Mind you, its winter and the temperatures were below freezing, but there still were quite a few people sitting outside at the local sidewalk cafés. I was thinking this was a great way to exemplify the significant four seasons in Norway and also my saying: "There is no such as bad weather, only bad clothes!". Let's start with the scenery: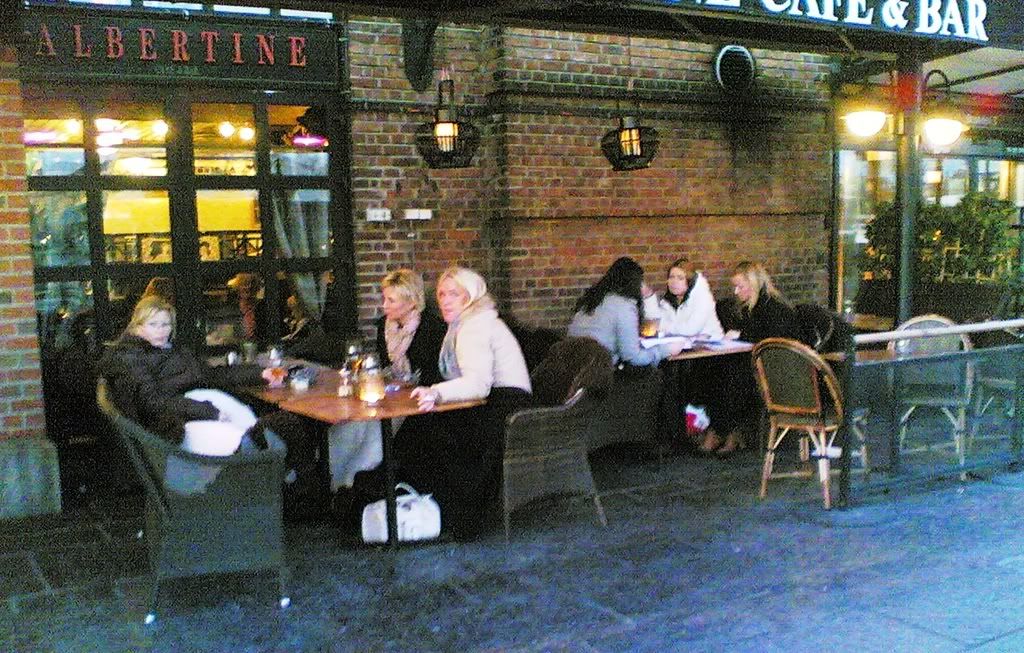 This is at
Aker Brygge
: Oslo's modest centre with shops, restaurants, bars and pubs. Most of them have a sidewalk area too, but I guess most of my readers would think that was closed in the winter time. It's not and of course I should say that the main reason is that the Norwegian Government implemented a ban on smoking in public places in July 2004 (four months after Ireland – The whole of the United Kingdom became subject to a ban lasts year and so did Sweden, Denmark and a lot of other countries in Europe).
When I took the picture, these woman at the front table stared at me and I felt I should explain my interest. So I told that I had a blog about Norway; our culture, traditions and habits and asked if I could use the picture. They said
sure
and asked me even to take a closer one so that they could show the world how well they where doing, despite the temperature. Another reason was that two of them proudly like to show their new hand knitted mittens with the famous pattern from
Selbu
: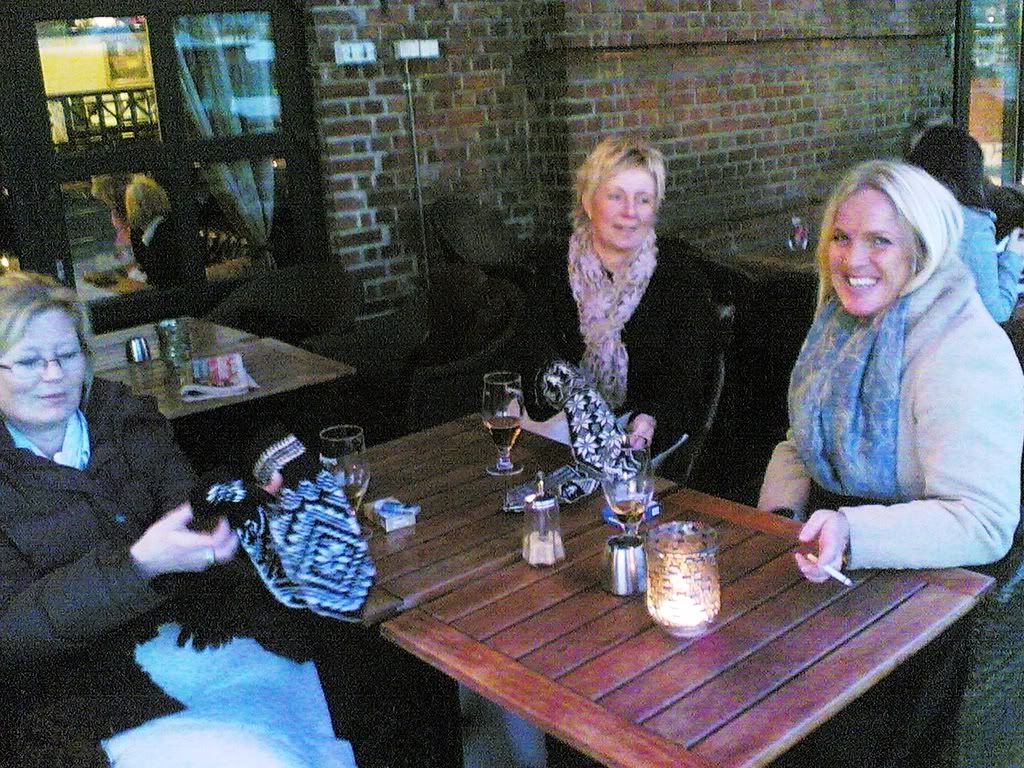 As you can see, the girls weren't freezing their butt off (okay: they where sitting on sheep skin blankets) or their fingers, and even the beer was pleasantly nice and cold. The wanted me to tell you there is no problem surviving in Norway during the winter time. Besides; we have a wonderful summer season to look forward to. Let me give you the proof from
my post about Aker Brygge
last summer. This picture is taken in August (25C – 77F) from the same place if you turn around 180 degrees in the opposite direction: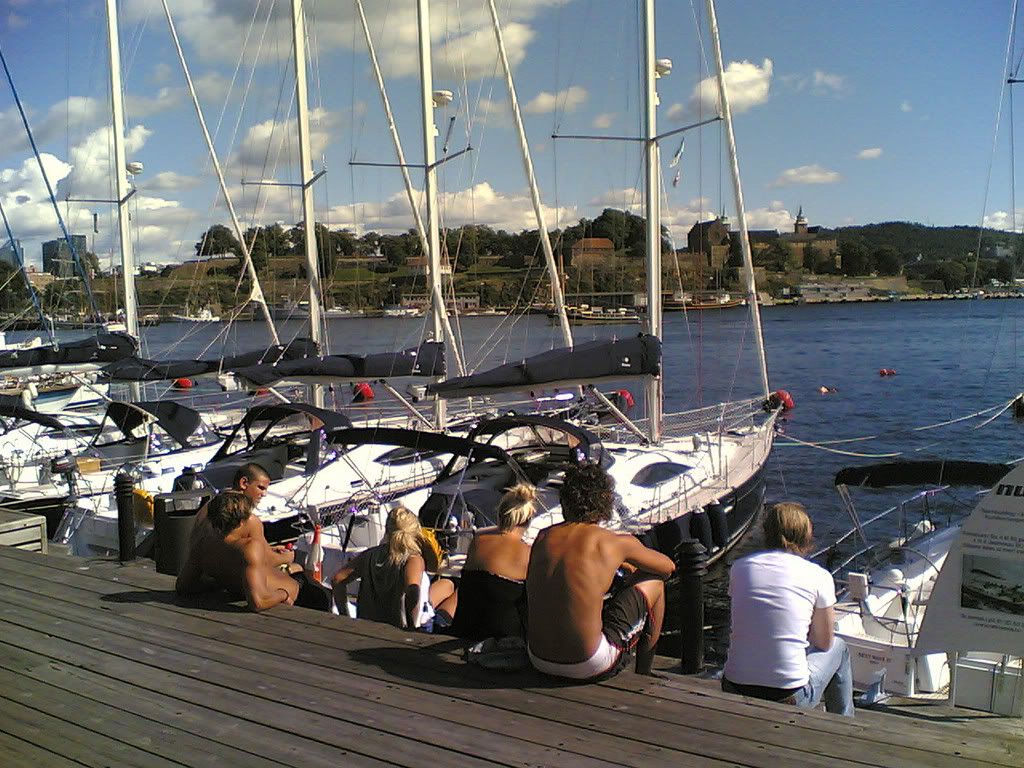 So it's your choice to come and visit during all four seasons – it's nice and cosy here all year through :-)
norway
winter
oslo
outdoor