We are just home from 5 days in our vacation home in Sweden together with Tor, my colleague (and blog friend!) and his wife Anna. It was a week off due to winter break in Norway and most Norwegians, at least families with children go to various ski resorts or to their cottage. You see we have five weeks vacation in Norway and those over 60 even have six weeks. Another reason was that both Tor and I had to fix something on our cars and the price for auto repair in Sweden is lower (10 to 20%). On top of that: the currency exchange gives the Norwegian krone another 15% off since it is at a higher exchange than the Swedish krone. For the same reason its a pleasure to shop in the grocery and the liqueur store (in Sweden: 'Systembolaget' and Norway: 'Vinmonopolet' – both governmental run). We took advantage of both and therefore I call this post A Gastronomic Delight and I'll give you a couple highlights:
On Friday we had Fermented Fish (Rakfisk) as a starter: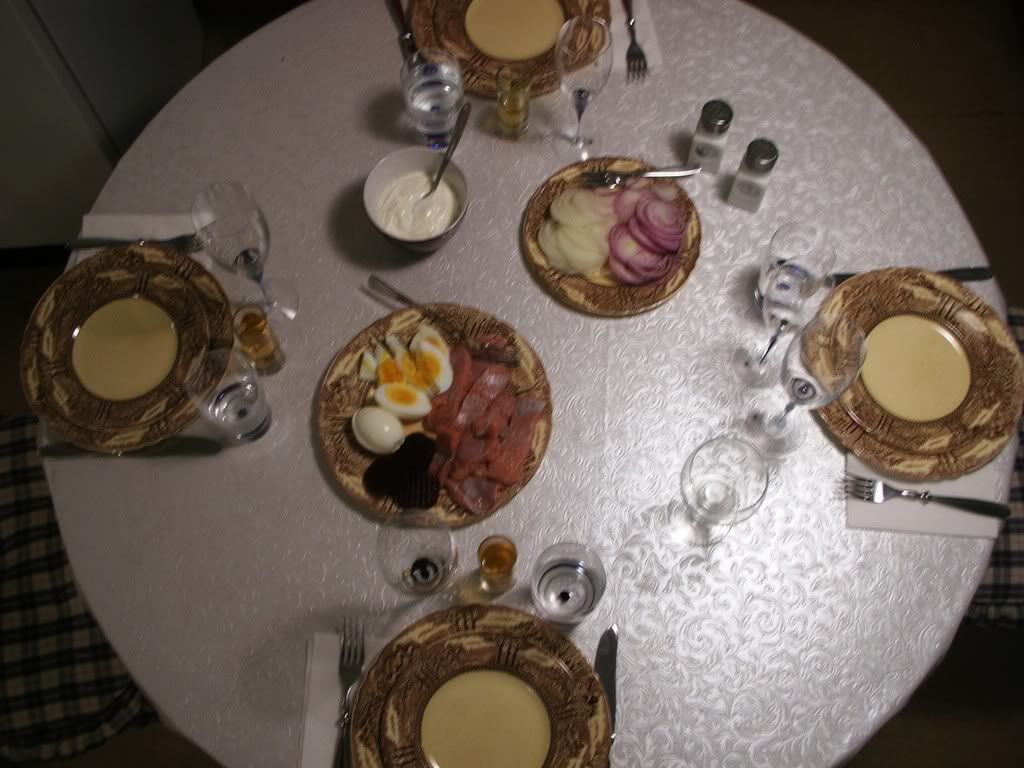 Click on the picture if you like to see more details.
You drink beer and Aquavit to that treat (the shot glass is from Hard Rock Café).

Our main course was reindeer steak with potatoes, brussell sprouts, carrots and of course lingon berry. It goes very well with red wine: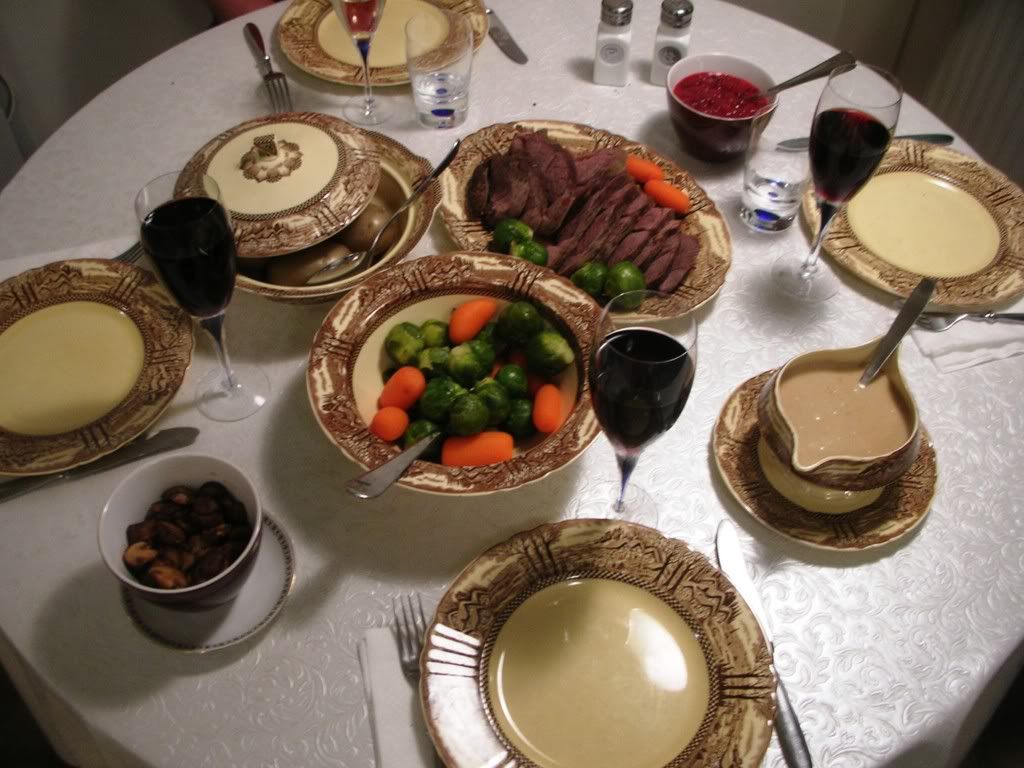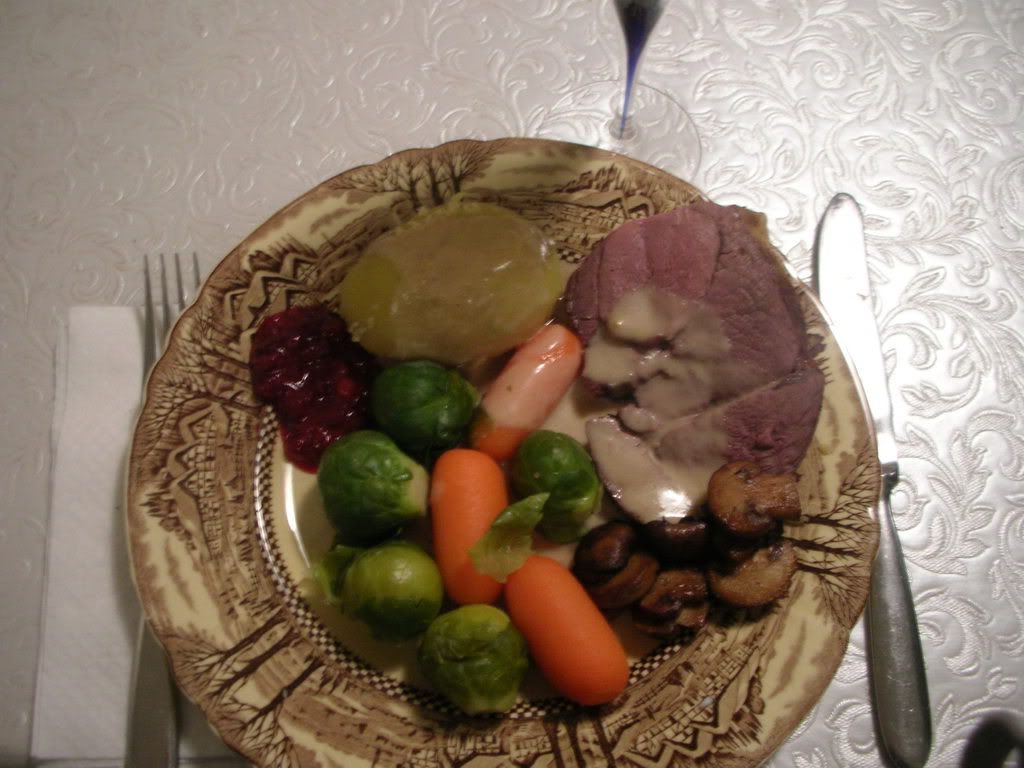 My regular readers have seen the table sat with our china a lot of times. We like a nice setting and to present the food nicely on the platter. It has nothing to do with formality – the atmosphere is very casual and cosy. Its just that sitting around the table and eat, converse and enjoying each others company is balsam for the soul. We are talking about slow food and enjoying soul mates with discussions about politics, travel adventures, geography or even the climate challenge.
The next day was no less enjoyable as we decided for seafood: Shrimp, craw fish and lobster:


This time we had champagne with the seafood + cloudberry liqueur and brandy to dessert!
So what else did we do in those day you might ask? Well, we just had a jolly good time: I've told you about shopping and you can read more about that at
Tor's blog
, some trivia competitions in the evening and to give you some more examples (as pictures says more than a thousand words):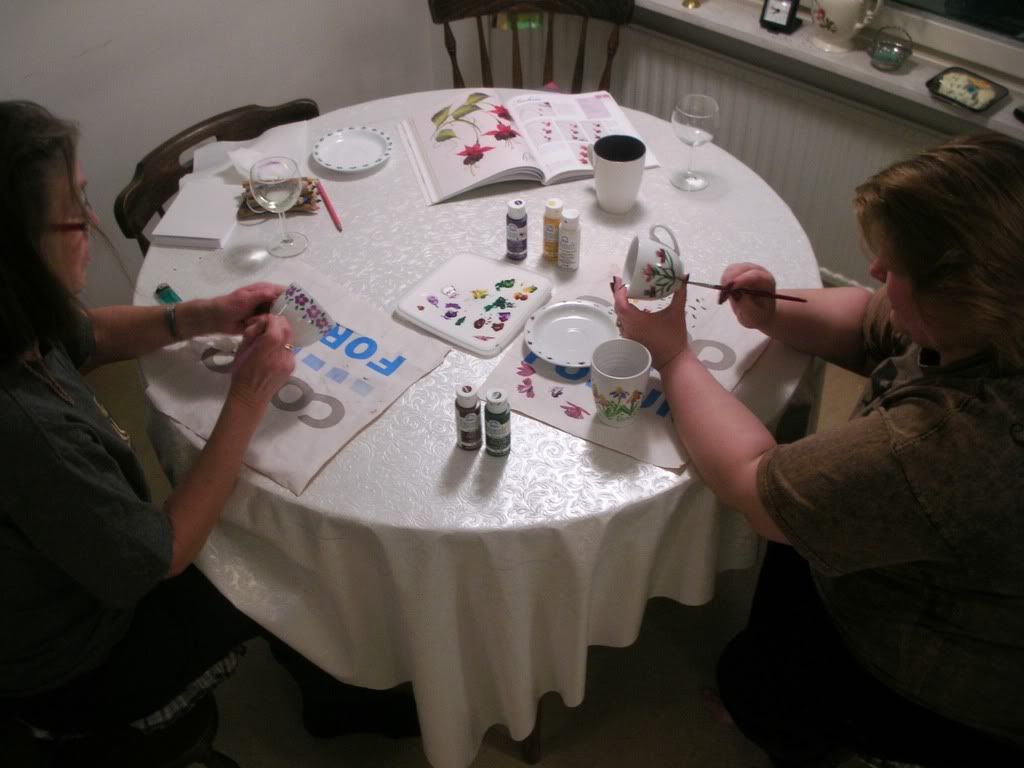 The ladies are very artistic and the boys take advantage of that wireless broadband is installed – TV is boring and Out – Internet rules :D
For those who hunger for even more pics: you can see
a movee
(I don't include it here to prevent heavy download on this post for those who have a slow connection).
For those who want more details from Tor and Anna's point of view, read
his post
!
seafood
lobster
shrimp
dinner