For many of course Easter is a Holiday season, but its also a far older traditional celebration time: Today it's vernal Equinox – The sun will be directly over the equator and the day and night are equally long – all over the world! Thousands of years back, among Scandinavian Vikings it was marking the beginning of spring.
To me Easter time is first of all a significant change in season: spring is in the air – nature is waking up from hibernation. I'll show you some signs from the Oslo area in Norway and by this also a bit of our fauna. The idea for this post actually started last weekend, when our little friend was visiting and we had an Easter rehearsal: Painting the eggs:

So then we took the eggs with us outdoors to hunt for spring flowers. Here is what we found (click the pics to enlarge):

Scilla. In front you can also spot wild strawberry leafs.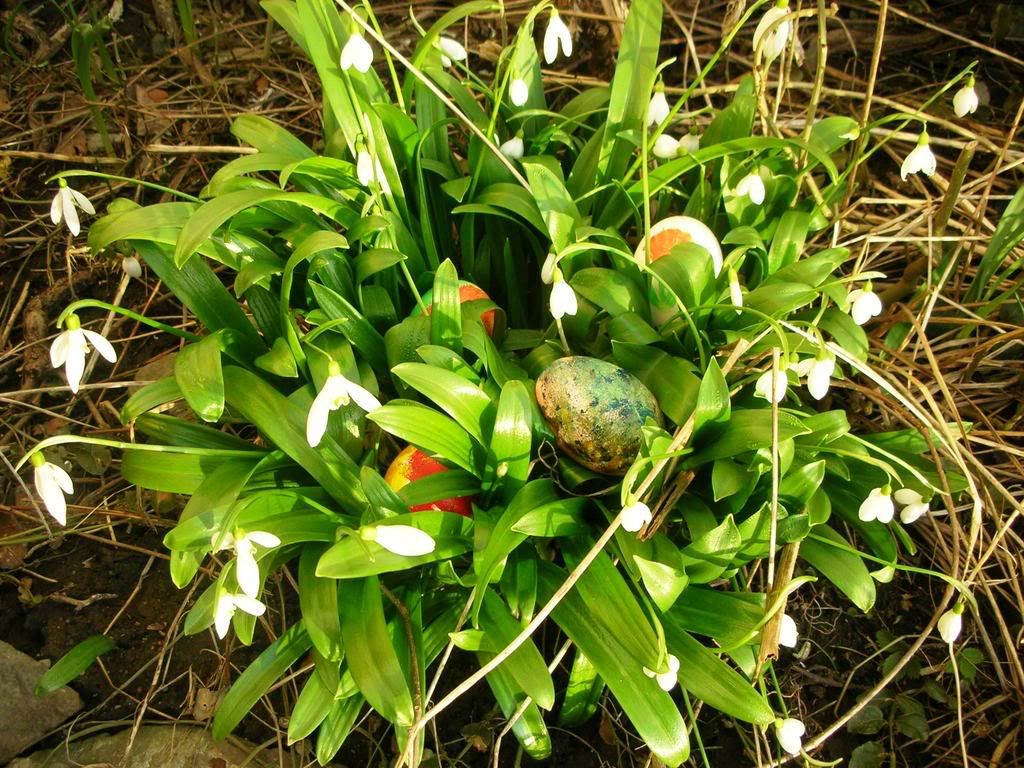 Snow Bells – I so much remember these were the first flowers in my parents garden – so stubborn and often survived a late snow fall.

Crocus often pop up on our lawn even before the grass is getting green.

Iris – actually one of my favourites, due to the orchid look

Narcissus pseudonarcissus or Wild daffodil – also called Easter lilly in Norway.
My regular readers knows the combination of spring and eggs is special and brings up memories for wild life fun (okay: outdoors then!) in our family. Soon it's the traditional
Easter Bunny Eggs Hunt (click
to check my post from last year!). So stay tuned, but in the mean time let me ask you a question:
What kind of Spring Flowers pop up in the spring in your neighbourhood? Post some pictures and I'll update this posts with a link to yours!
Equinox
easter
egg
hunt
flower
spring