My blog is about Norway and the Nordic countries, our culture, traditions and habits – as seen through my eyes in the daily life. I don't know how typical Norwegian this is, but I guess my regular readers will agree its typical me ;-)
You see I have been rather busy these days, preparing for and participating in an easyFairs: Information & Communication Technology (ICT) Convention at Norway Trade Fairs. I know not necessarily all my readers are that excited or thrilled about ICT, so I've been thinking a lot about how to report without boring. As always, I'll do it my way within the theme: 'Whatever you are interested in; Have Fun'. So let me take you along as I visit some of the stands and show you how they attract costumers – I was struck by their creativeness (click all pics to enlarge):


Playing Golf with Hafslund who provides you with safe and renewable energy!

If you agreed to a one to one meeting with On Solution, you got a football!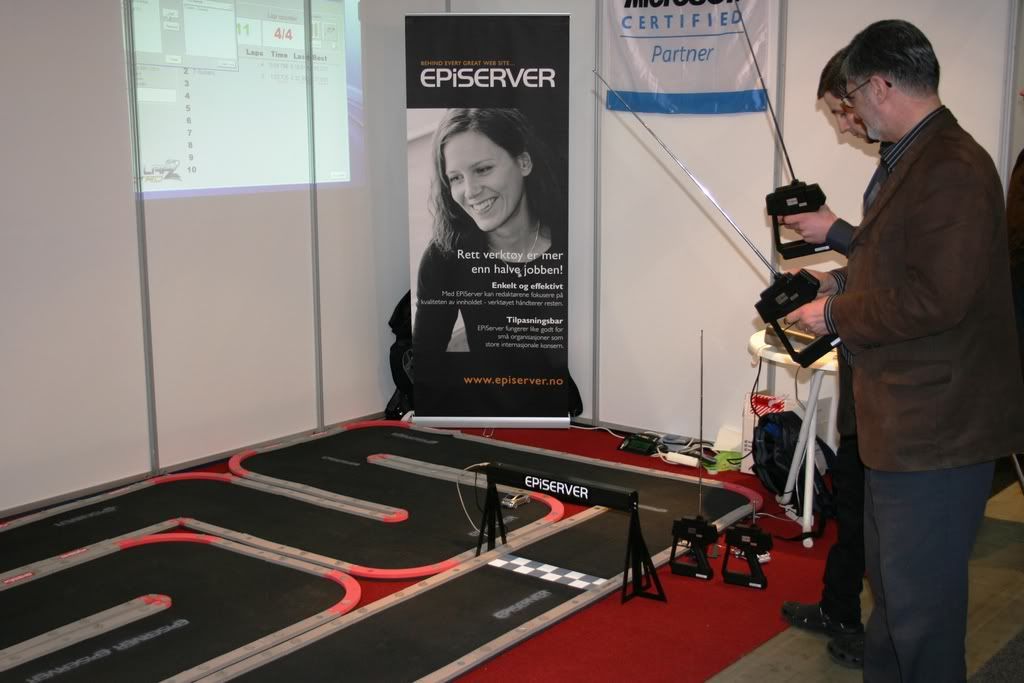 At EPiServer presenting their Content Management platform, you could drive race cars!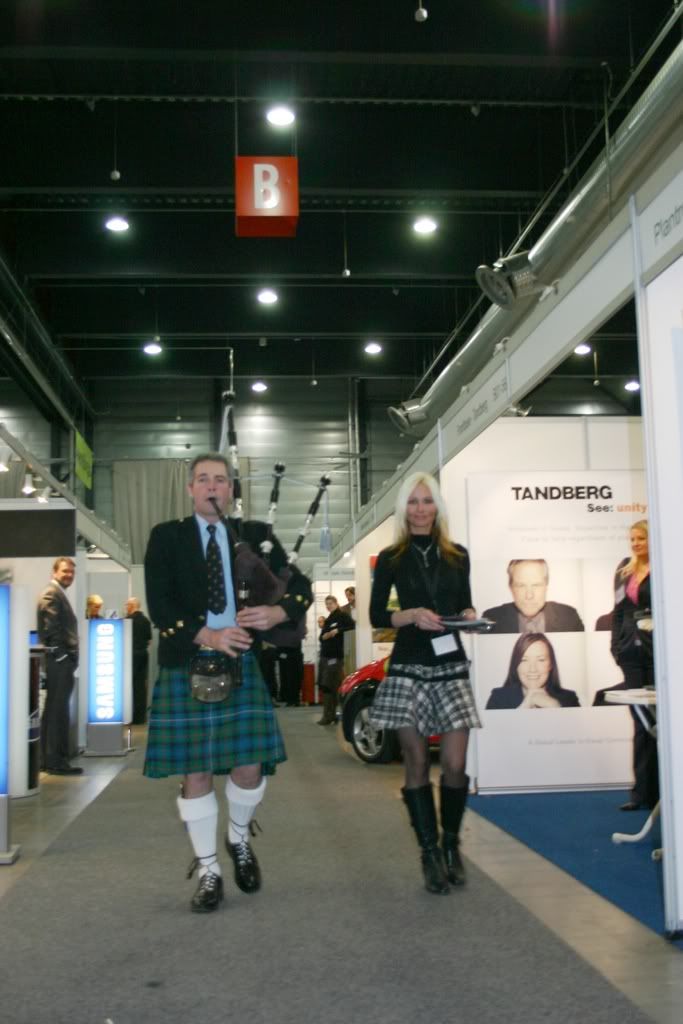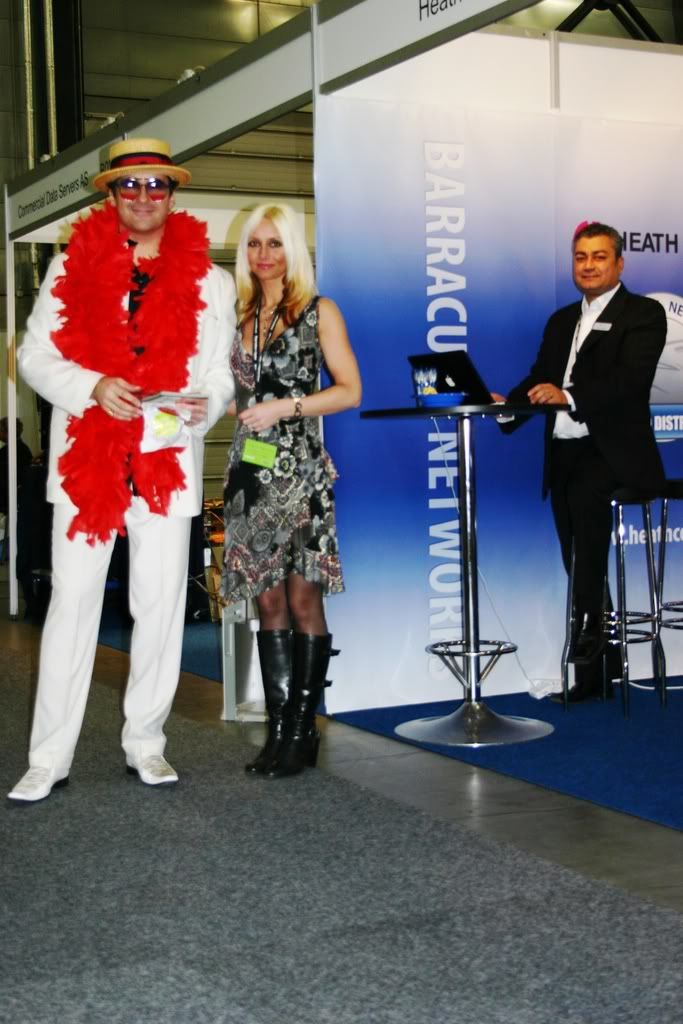 Others invited to their stand by entertainers, like a Bagpipe player or an Elton John show!
This was a two day convention and they had a seminar corner as well. I held a presentation both days: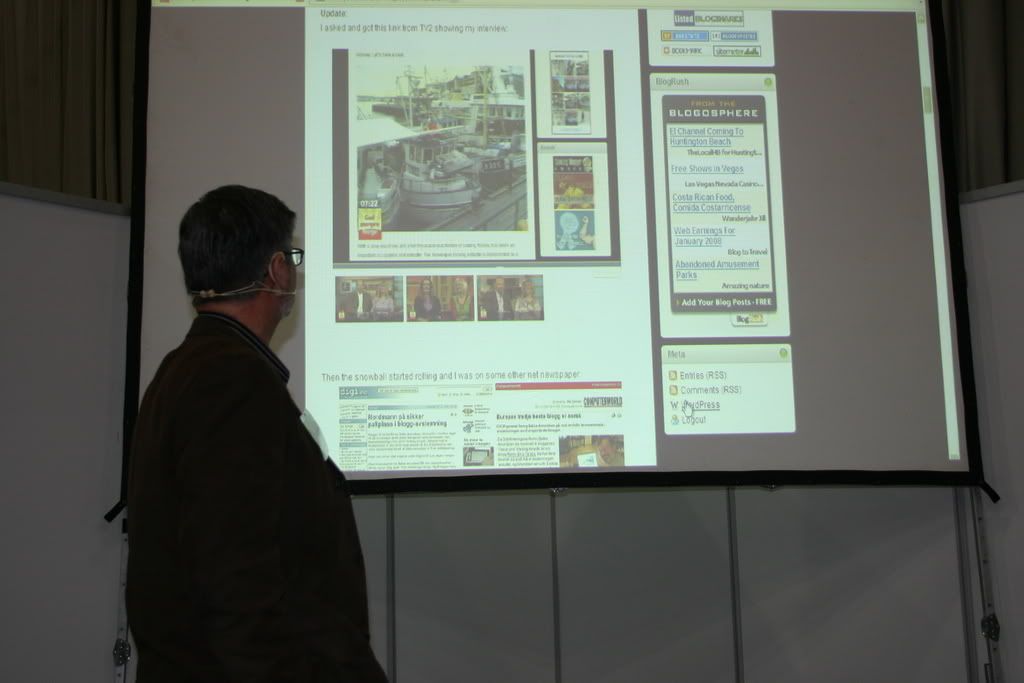 Day one about Blogging to Fame and day two about my professional work at EUCIP Norway Ltd.
However, what caught most every once eyes and got the most attention and visit on their stand was Wintek Nordic Group, a Scandinavian IT-distributor. They had hired two professional entertainers: Caroline and Isabel, wearing different outfits each of the day: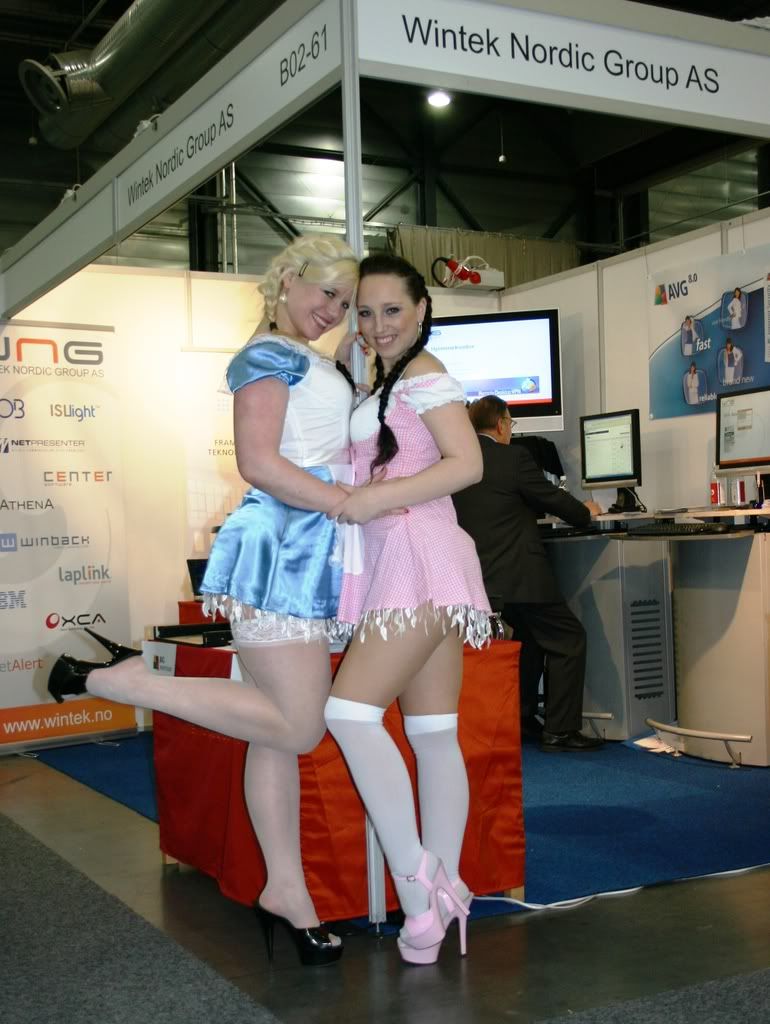 They had a very professional attitude and I could not resist asking them to help me attracts some visitors to our stand too:

So whatever you are interested it, ICT, or not: Don't tell me its boring on a fair like this :lol: