I had a very nice time visiting Tor (my colleague & blog friend) and his wife Anna this weekend. They invited me over since Diane, my wife, took a girls trip to Sweden.
At Tor and Anna's, one feels at home the minute you enter their door. I could tell you a lot of good stories since we had great fun. However, I will concentrate on the sensational good food instead and keep you guessing on the rest. Now we are really talking slow food! Let me invite you to sit in with us, while I give you some details: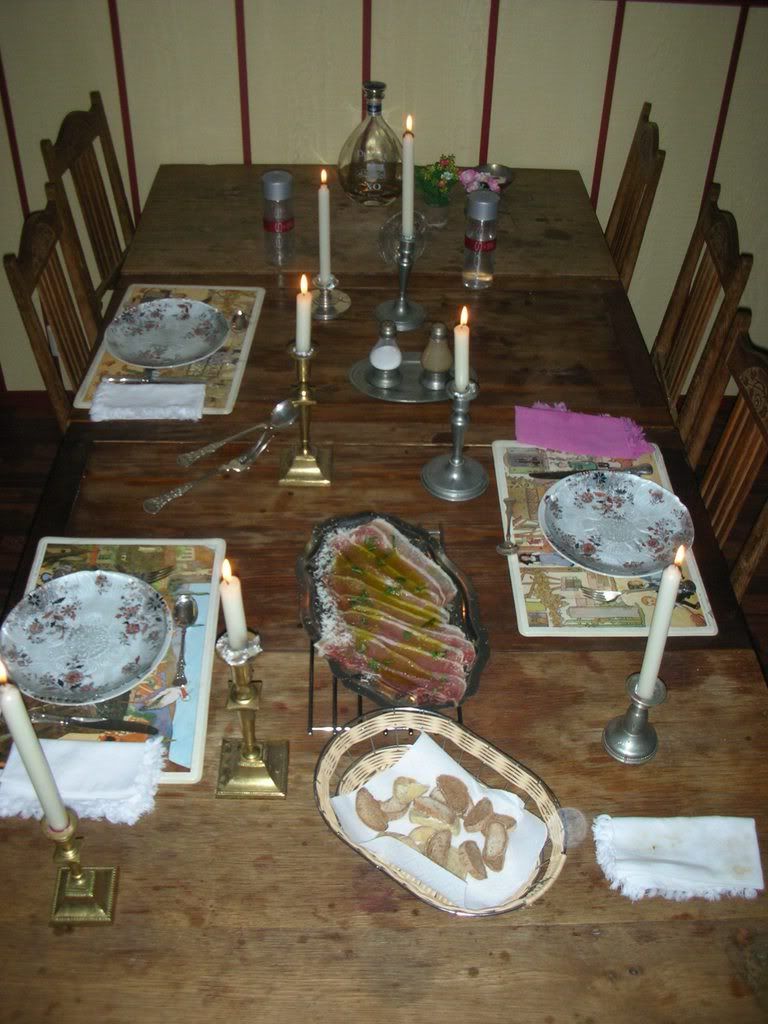 They set the table with their best china – hand painted by Anna and silver wear of course (click all pics to enlarge!).
Anna had bought some fresh catfish and I was delighted – on of my favourite! Talking about 'Slow food'; we where all in the kitchen for hours, making this dish. I'm sorry, there is no recipe since Anne is a kind of self made chef, making the dish out of what's in the fridge and freezer. So joining her during her cooking, is like a fairytale in food making.
I told her, I just had to share this with my blog friends and I think she was a bit stressed as I was running around her, taking pictures all the time :-). This is how she did it:
You take a glass baking dish and put some butter in the bottom and then the fish fillets.


First, find some muscles, scallops and shrimp and add one thing at the time.
Then you whip up and add a creamy fish sauce, slice and boil some leeks and carrots, add some milk and put some sliced cheese on top: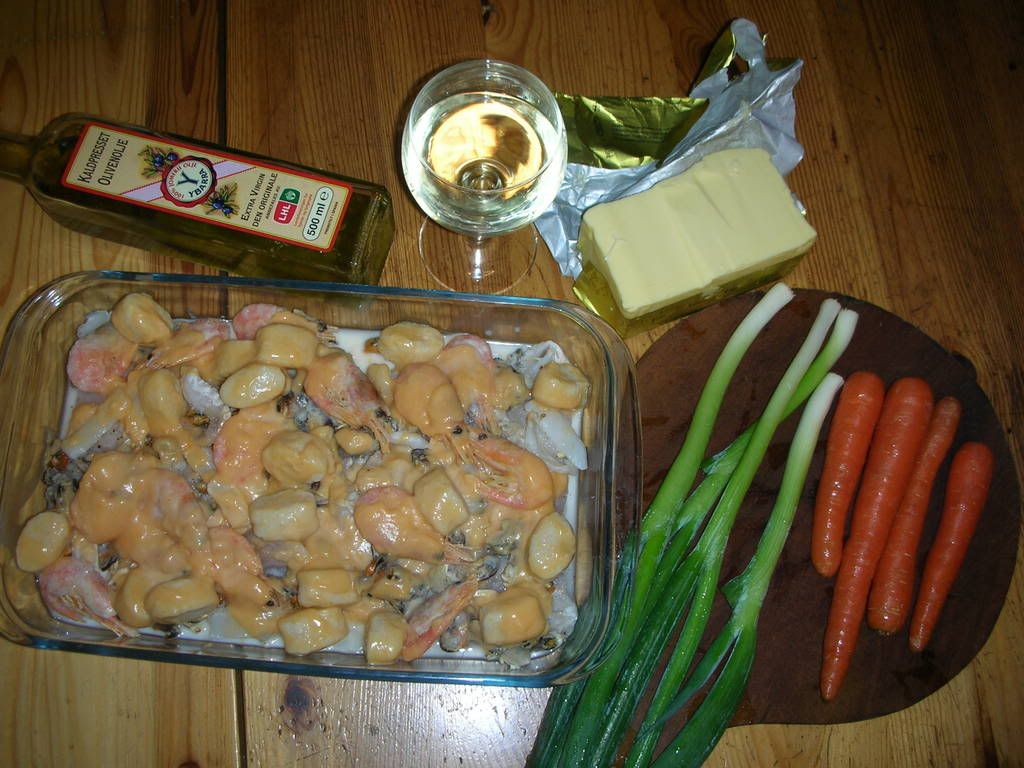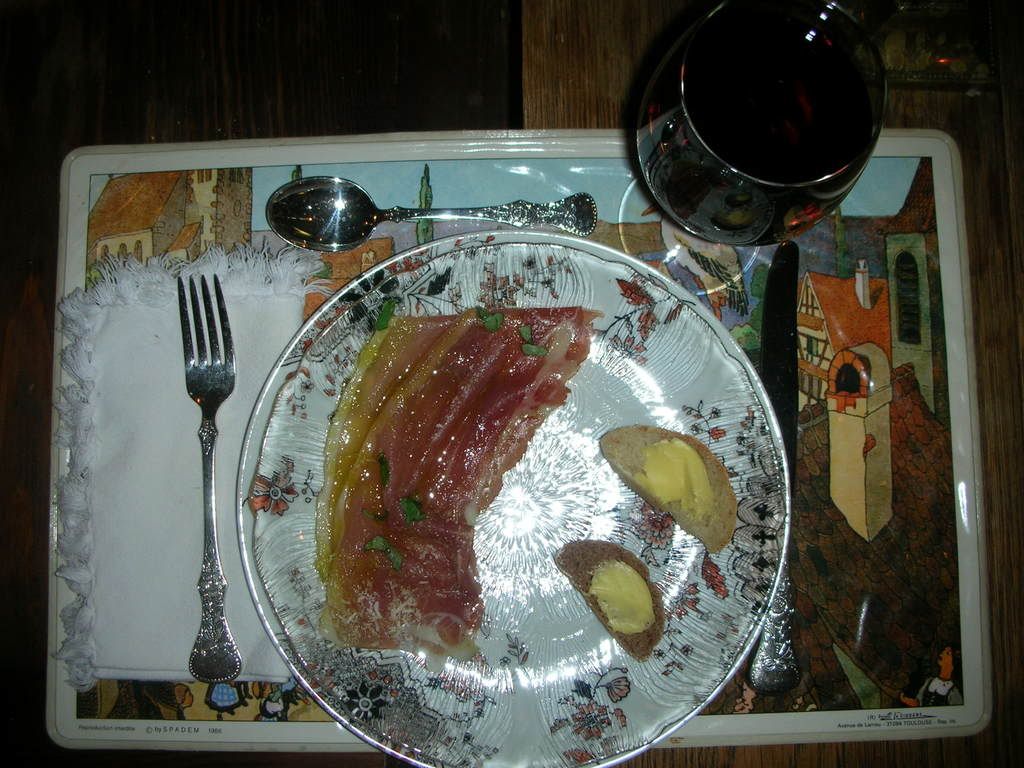 Olive oil marinaded slices of ham with grated parmesian cheese and basil on top together with toast. We had a lovely Italian red wine: Travaglini Gattinara: Vendemma 2001.
Then the main course; Anna's Catfish Casserole Delight: served on hand painted plates she has made herself: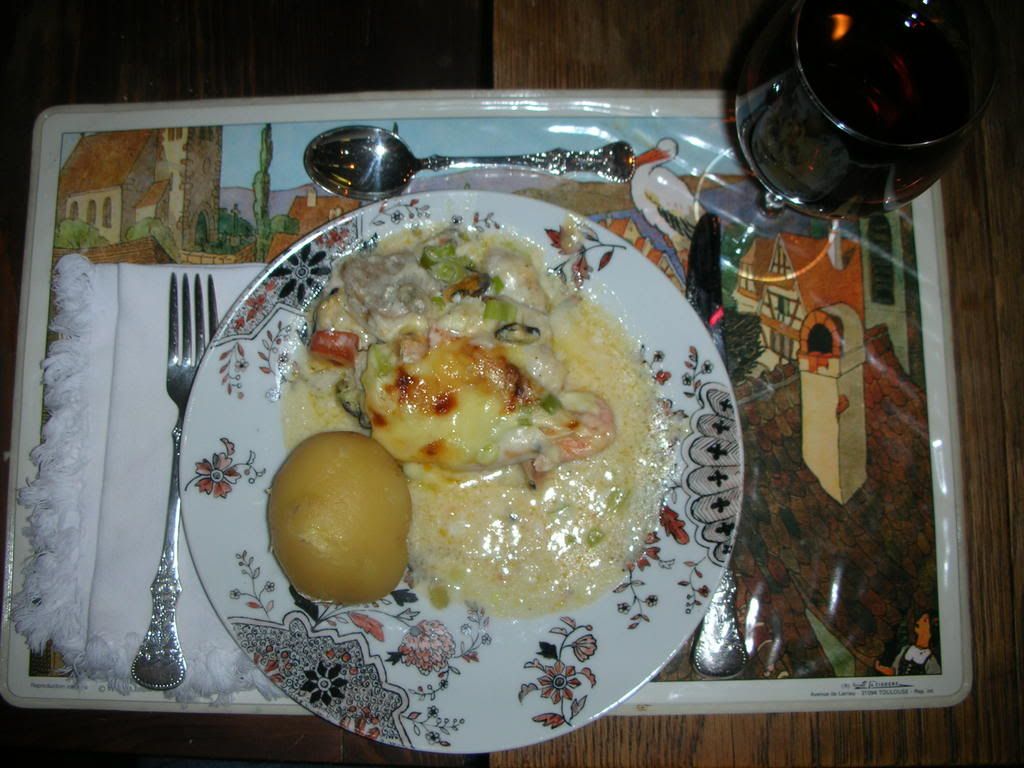 You might think we are full and that it ended here. But, you haven't been to Tor and Anna's then. For dessert she cooked up homemade fruit (hip rose) syrup while in the kitchen which was poured warm over lemon ice cream and blackberries: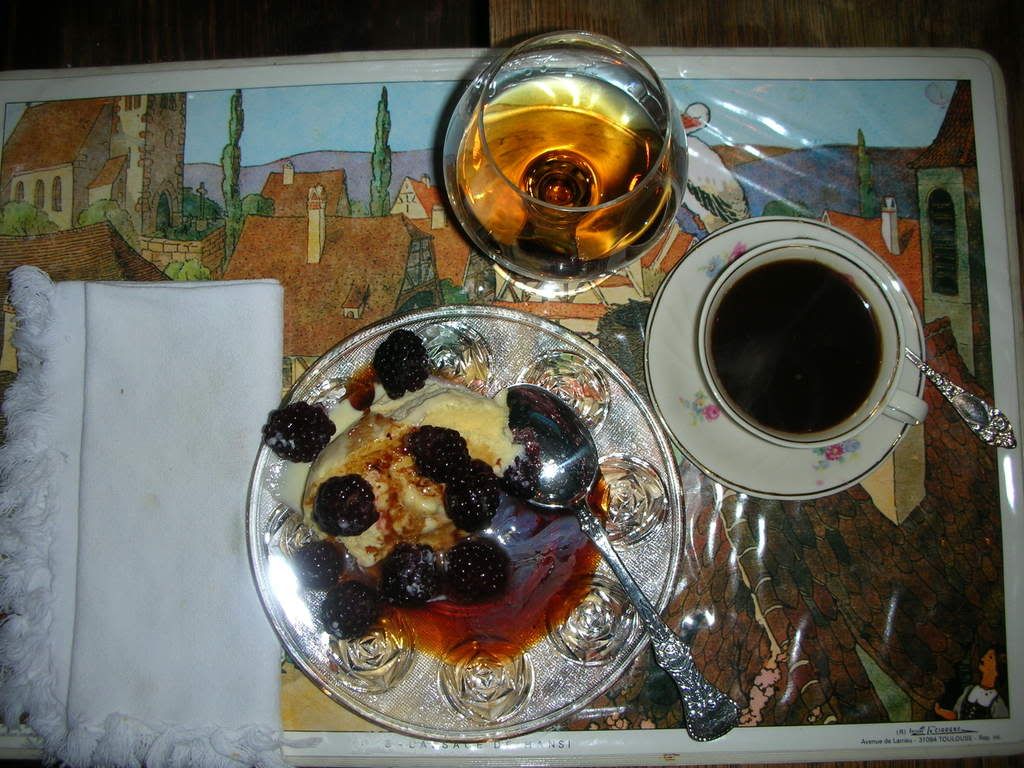 … and the top of the cream to me: Their best cognac: De Luze – XO of course!

So I guess you now know what I mean about a jolly good time in the kitchen, about slow food made in a relaxing and very casual atmosphere, about a nice gathering around the table and a delightful dinner. To me, this is the obvious definition of quality time and if you agree please go over to
Tor
and tell him you liked it too :-)