Reporting about my daily life from Norway isn't always that adventurous, but can be a bit exciting anyway. The other day I had my car for a second yearly 'EU control'. As I always want my readers to learn something from my posts, I take this opportunity to tell about Norway's not full but associate membership in the European Union (political and economic community). It means e.g. that we are committed to implementing EU's directives within reasonable time. This is a very good and reasonable one to ensure safety on the road. Others can be more 'stupid', but I'll get back to that and more about EU after showing some pics I took with my Nokia mobile phone during the car check (yea: you are allowed to join if you don't interfere):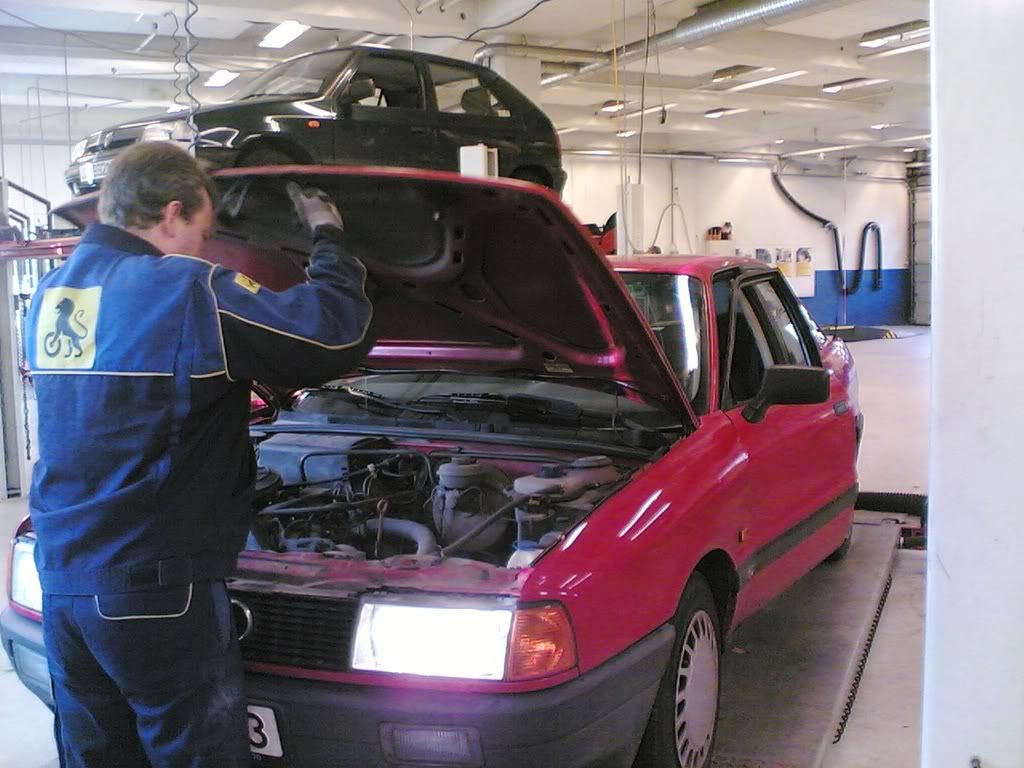 They are checking up everything and then I mean the whole car. Inside and outside – on top as well as lift it high and dry to check beneath: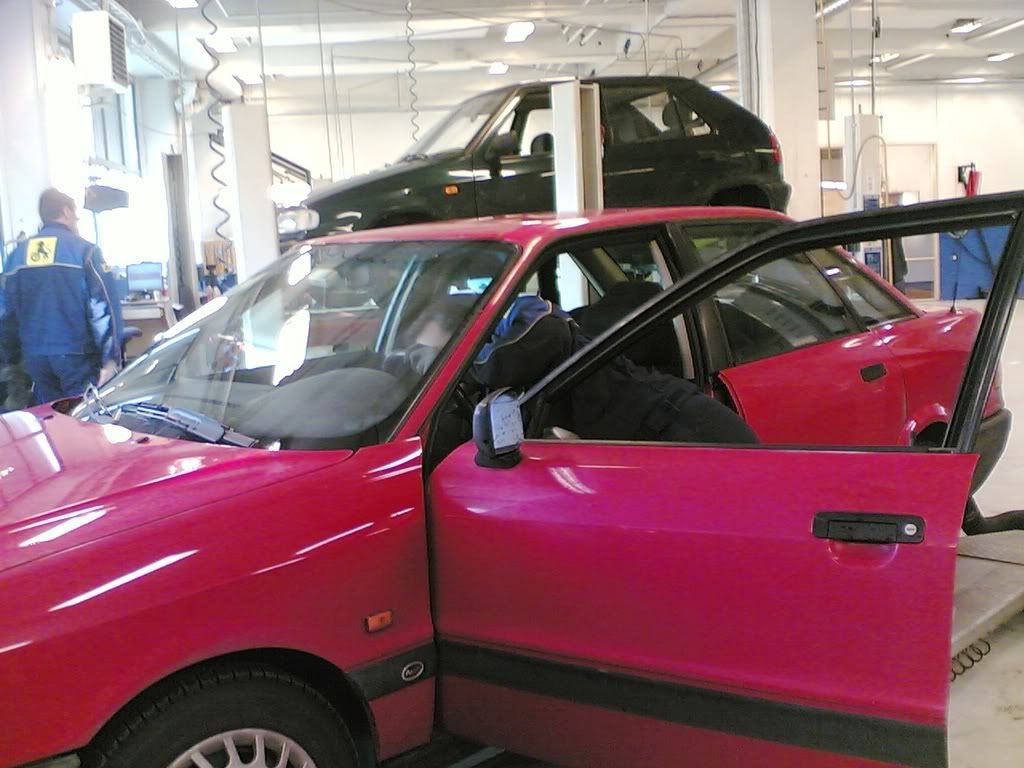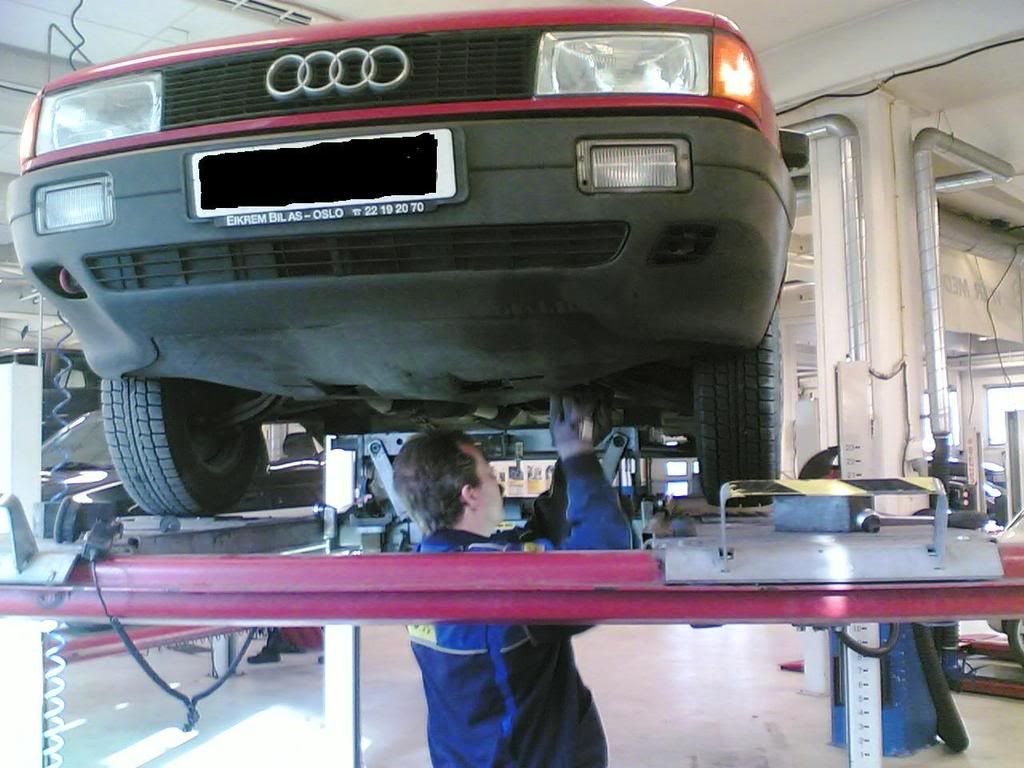 EU is composed of 27 independent, sovereign, countries known as member states. Four Western European countries that have chosen not to join the EU have partly committed to the EU's economy and regulations: Iceland, Liechtenstein and Norway are a part of the single market through the
European Economic Area
, and Switzerland has similar ties through bilateral treaties.
Why not Norway you might ask – especially since the other Nordic countries like Sweden, Denmark and Finland are members? To make it short: It proves the bit of the Norwegian soul in eagerness to be independent and not let go of our sovereignty to the
EU parliament
. There was a referendum (special election) in 1972 and another in 94, both very tight in the favour of not becoming full members. My personal interpretations is that people know we are holding a fortune with the tremendous oil and gas resources in the North Sea and want it fully under our national political control.
In practise however, Norway is an integrated part of Europe through a full member of
NATO
, as well as the border controls,
Schengen Agreement
, and then this the
European Free Trade Association
. The last 'makes us' implement most of the directives like biannual auto control. I promised you a more 'stupid' example: the 'cucumber directive' which regulates the size and the shape of the vegetable. I'll say like my hero Crocodile Dundee to directives like that with a political twist: '
It taste like shit, but you can live on it
' :lol:
Btw: During this weekend, I will attend
The Norwegian Computer Society
annual meeting or general assembly. Last year my regular readers might remember we were in
Tromsø
,
The Gateway to the Arctic
. This year we'll be in Oslo at Holmenkollen Park Hotel. So stay tuned and in the mean time: Have a lovely end to your week ;-)