Like I said in my last post: I've been attending The Norwegian Computer Society's (NCS) annual meeting (or general assembly) this weekend. It has been an interesting, constructive meeting with significant discussions and conclusions topped off by cultural and historical experiences. I won't bother you with a full and detailed rapport from the previous three days, but rather share some of highlights with my usual personal flare:
NCS, the largest IT-Professional network in Norway, is an open, independent forum and a independent self-financed society. We include around 11 000 members from 9 districts from all of Norway and with approximately 50 work groups (regarding subjects from Business Intelligence through Knowledge Management, Innovation & Entrepreneurship to Software testing and Semantic Web).
My regular readers know I call myself a network evangelist, so to meet 80 representatives from all over Norway once a year is of course a thrill. Some of them are old friends and colleges, some are new, but everyone is eager to share experiences and knowledge beneficial for the development of the society, as well as their business of course. I mean, everyone involved are volunteers working for the society, but also business men and woman. So to summarize it in my saying, we are networking 'in mutual trust for equal opportunities'.
This year we were the hosts here in Oslo and the location was the famous Holmenkollen Park hotel near to the Holmenkollen ski jump. A Hotel which lives and breaths tradition. Let me give you an idea from a picture I took of the staff entrance (click all pics to enlarge!):

To set the proper mood from the beginning of the meeting, we had a special a cultural performance. You might know that the new
Oslo Opera House
opened this weekend (I will of course get back to that later!) and here we had one of Norway's youngest (
Grete S. B. Borud
, 15 years!) and most successful ballet dancer: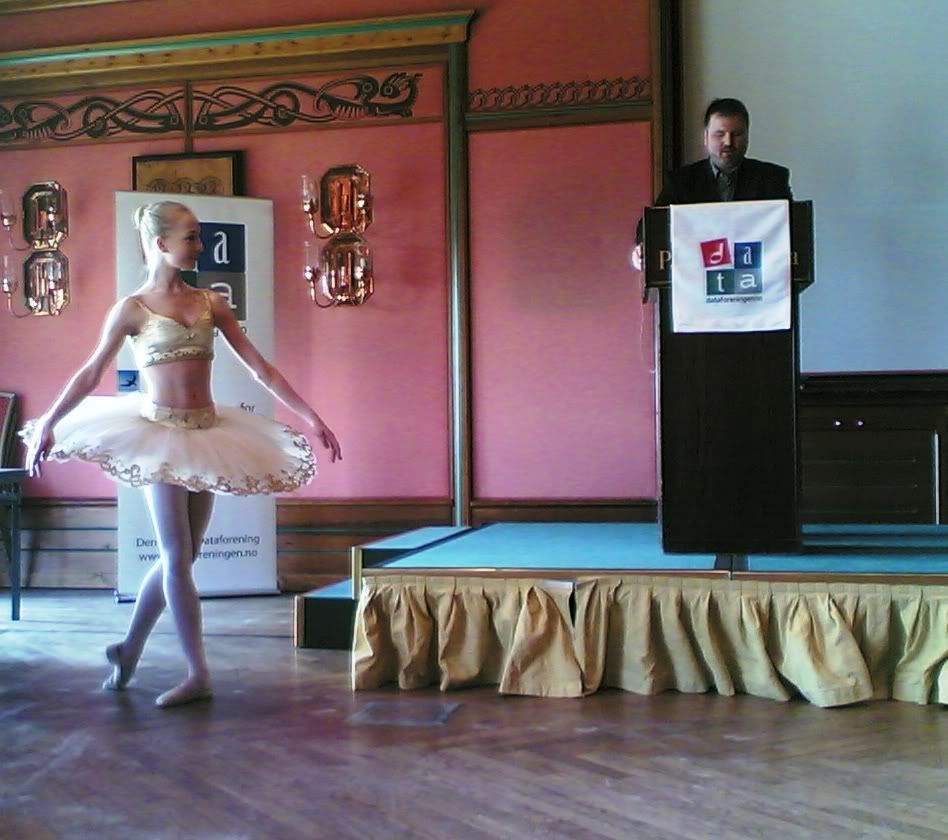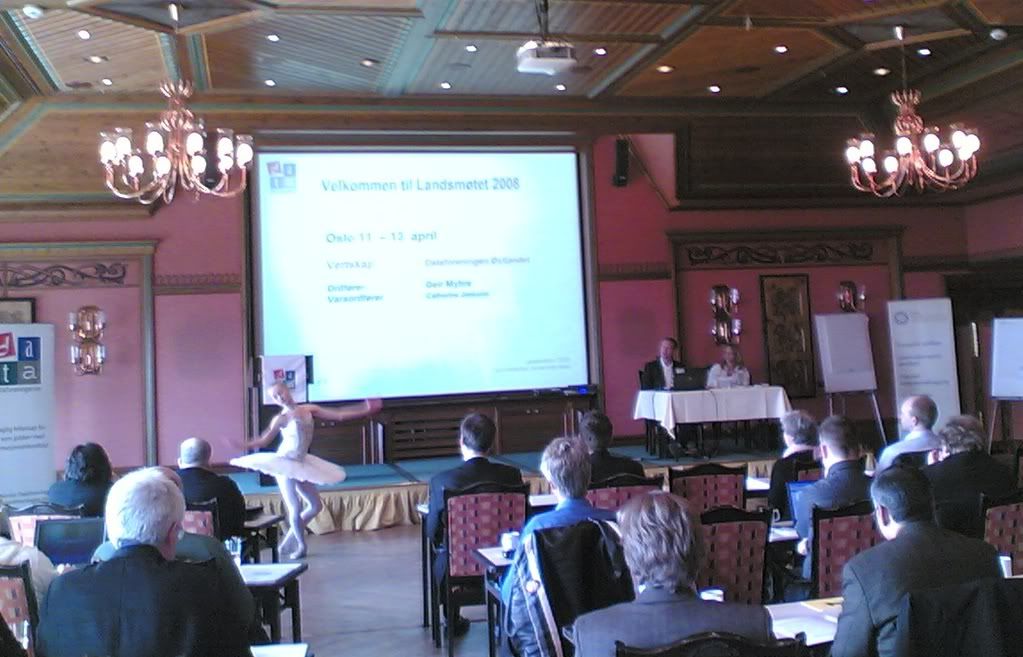 Communication, interaction and relationship building is of course crucial for the development of an efficient and attractive organisation like NCS. Meetings and socialising between the formal agenda is therefore important, but we also have some team work tasks during the meeting. Let me share a couple with you and maybe it can give you an idea for your own use. Its unpretentious, but makes quite an impression:
A: Divide in groups and have them make the tallest tower with spaghetti and marshmallows: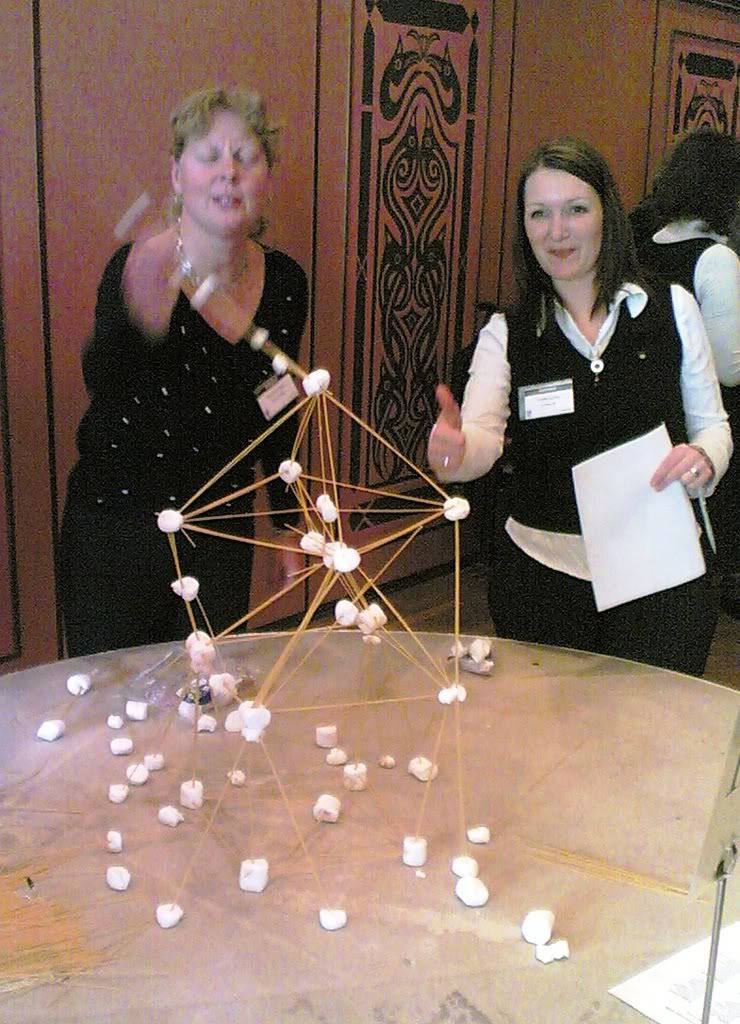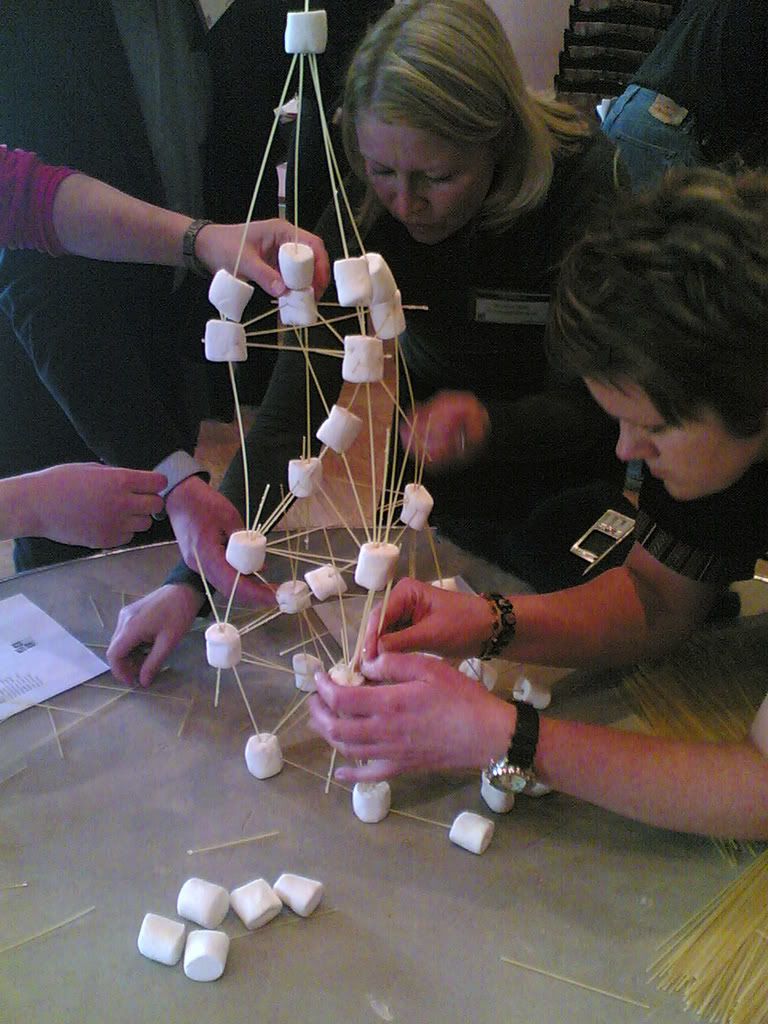 Their creativeness is divine
B: Give them plastic pipes and make a rhythm orchestra: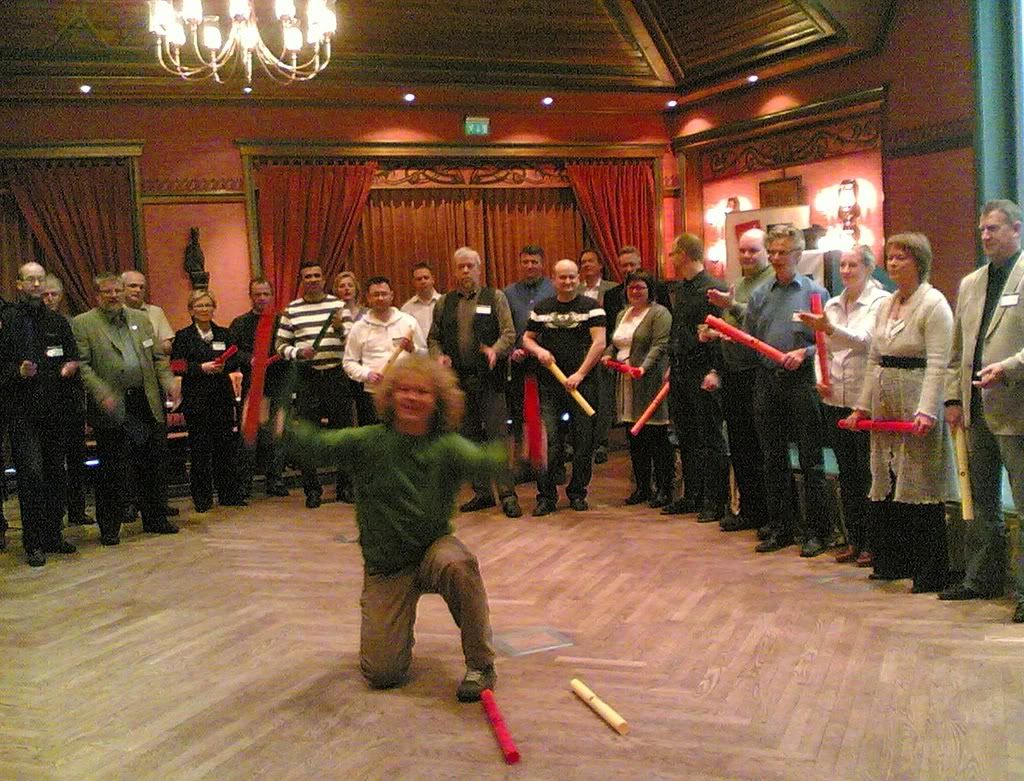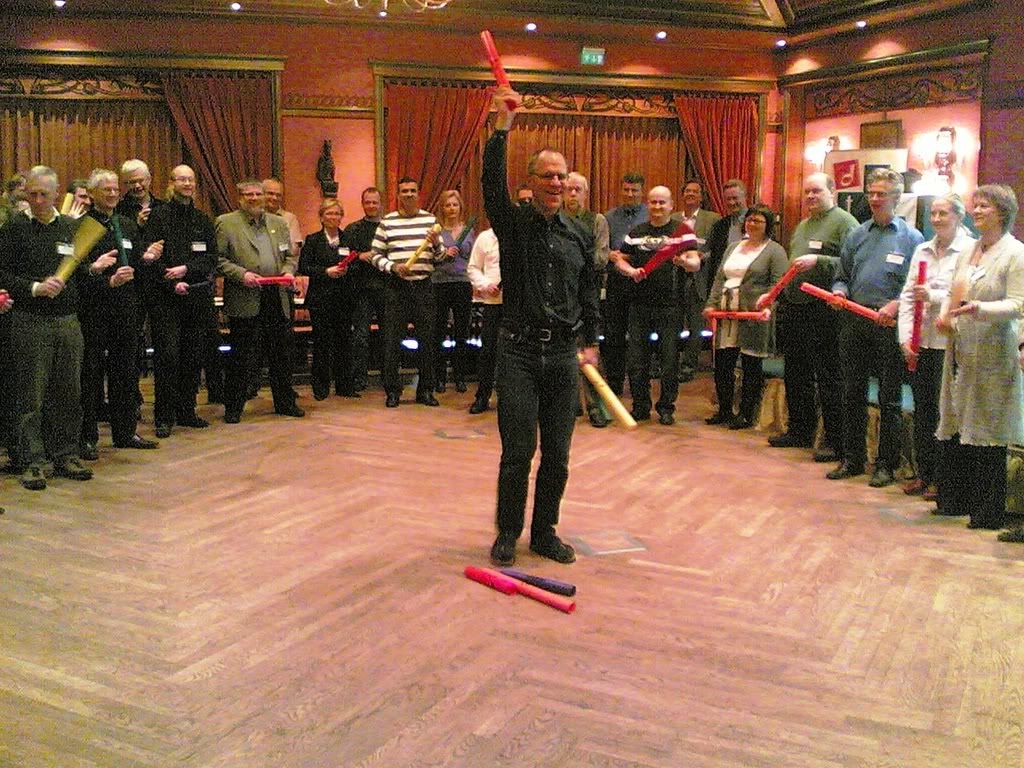 The Big Bang Drumcircles gave us an unique feeling of relation rhythmic work. Each pipe size owner was told to make their own rhythm and combined we sounded dynamite :-)

Sorry for the quality of the pics, but the indoor lightening in the meeting room wasn't the best for my Nokia Mobile phone!
Even more important: Stay tuned for more networking and other cultural adventures from my weekend!