For a network evangelist like me, nothing is more powerful than a social gathering around the dinner table. In my last post (scroll down!) about team building, I promised your more adventures from The Norwegian Computer Society's (NCS) Annual Meeting this year. This one will be from our dinner Saturday evening at a very exclusive place in Oslo; Bogstad Manor (I'll get back to that later). So let me invite you to sit in, while I go on: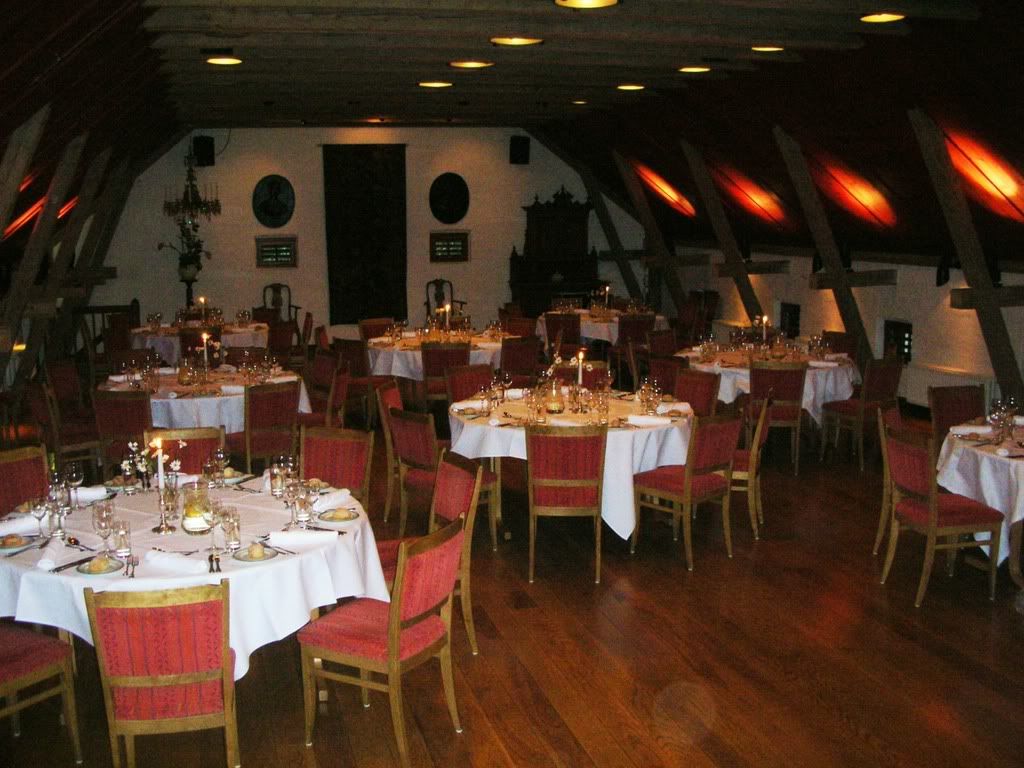 The formality from the General Assembly was over, plans for the coming year was sealed and a new president; Berit Svendsen, Chief Technical Officer at one of the worlds top 10 largest Tele- communication company (Telenor) was elected. It was time to celebrate, networking and socialising. 8 elected representatives from NCS -some new, some good old friends – from all over Norway gathered around 8 tables. A lot of creative ideas were shared about how we could improve our member services and even some business opportunities were discussed. We were welcomed with champagne: Ca'Bertaldo and after a while, sat to the table for a three course delight. As always, I'll share with you of course (click all pics to enlarge!):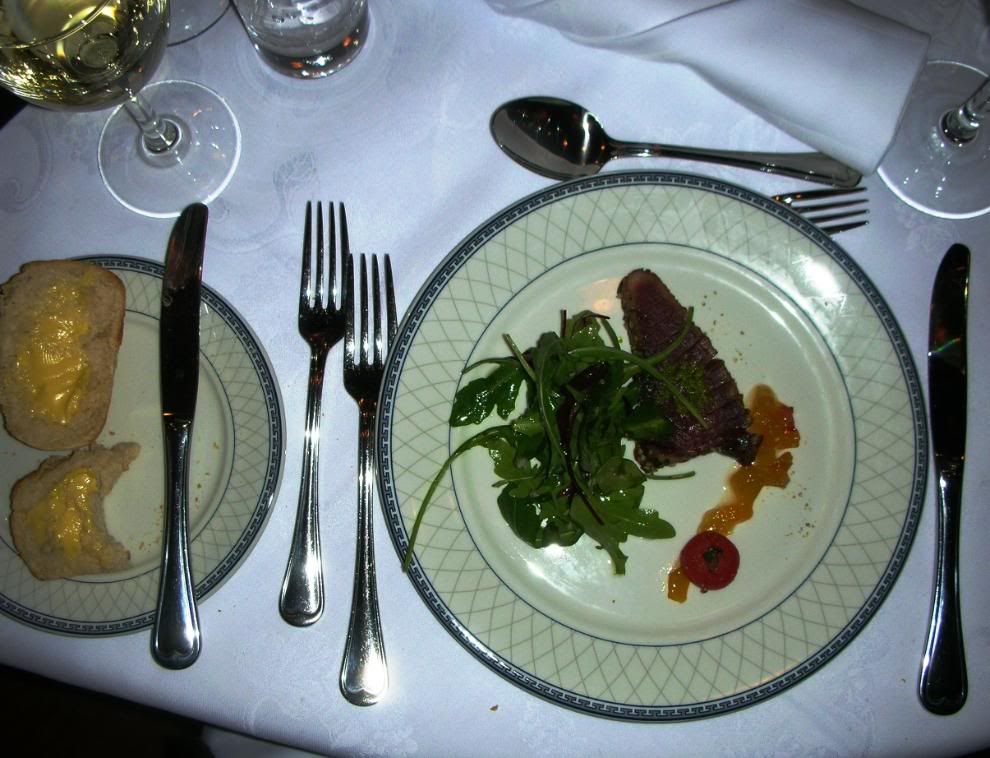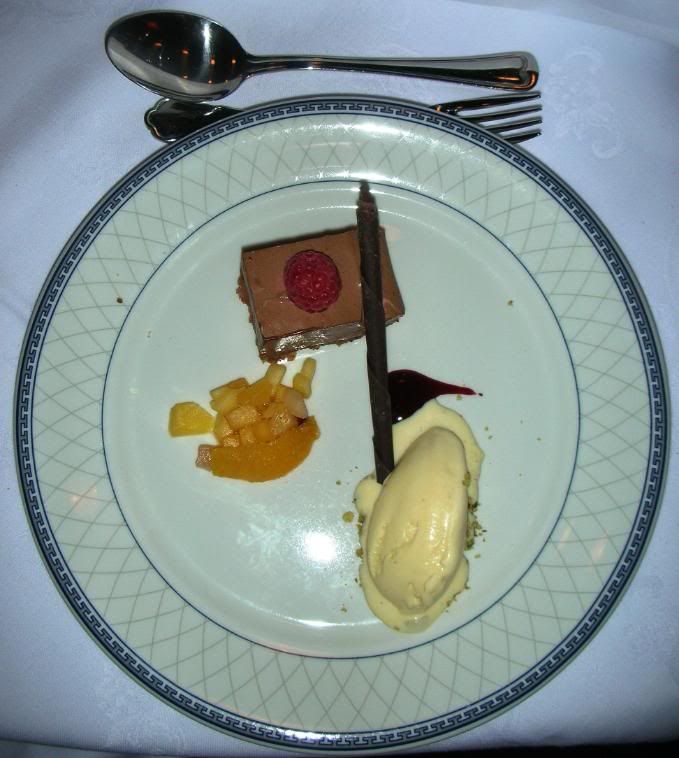 Starter: Sesame-soya grilled tuna fish with mango chutney and vinaigrette.
Dessert: Chocolate chiboust, Mocha ice-cream and fresh Raspberry.


Main course: Roasted Duck a l'orange, with red cabbage, apples, and honey glazed potatoes.

During the dinner, some gave speeches and some a good story: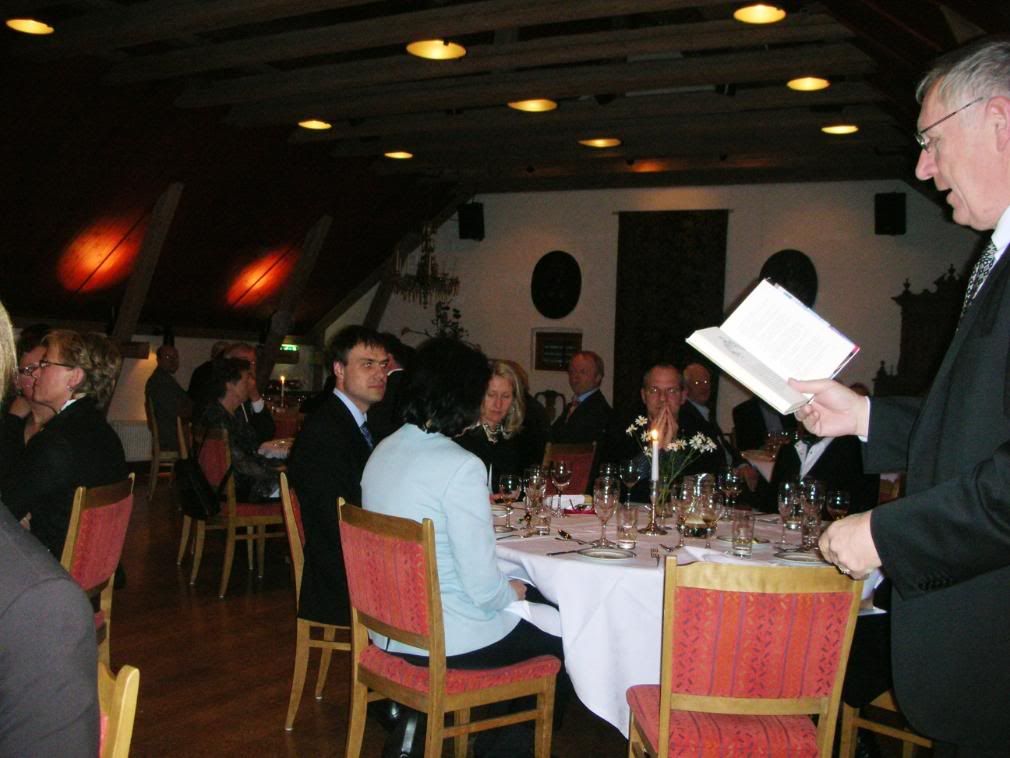 I've saved the best for last of course. A very charming, witty, creative man (earlier worked as a journalist and webmaster at NCS)
Henrik Wigestrand
, is a great singer and poet. He gave the most wonderful performance turning good old songs into IT word lyrics and ended up singing his own: 'Digital Beauties with Brains' (click here to
read the lyrics
). I used my Nikon CoolPix camera and of course it does not prove him right, but I guess you get the idea: Gathering among IT professional isn't dull at all! So enjoy:
Hope you have fun reading my posts about NCS Annual meeting, and stay tuned – there will be more! Next time from our round tour at this wonderful Bogstad Manor where the history of the estate dates back to 1649. I have some really great pics from the interior of this beautiful home.