Please join me in an adventurous evening from two weeks ago in one of Norway's oldest; called The City with a Heart. I always want my readers to learn something from my posts, so let's have some historical background first:
Trondheim city (pop. 150,000) capital of Sør-Trøndelag county in central Norway is a port on the Trondheimsfjord (an arm of the Atlantic Ocean). It is also known by its original name, Nidaros. Founded in 997 by Viking King Olaf I, who introduced Christianity to Norway, the city was the political and religious capital of medieval Norway. It was the nation's first capital and continues to be the coronation city where many of Norway's kings from Harald Hårfagre (10th century BC) to King Harald V (1991 – ) have been crowned or blessed.
In its history the city was and is now again a popular destination for pilgrimages who want to visit Nidaros Cathedral, the largest church of Northern Europe. The city is one of the largest high-technology centres in Europe with 25,000 students attending its technological university. Trondheim is also an ecclesiastical centre and a centre for industry and commerce. Manufactures include metal goods, construction materials, textiles, processed food, and forest products.
Together with a colleague from the Italian Computer Society (AICA) we visited TISIP – one of EUCIP's (my company's) corporative learning providers. In the evening they invited us to the top (literary) of the city, The Tyholt Tower: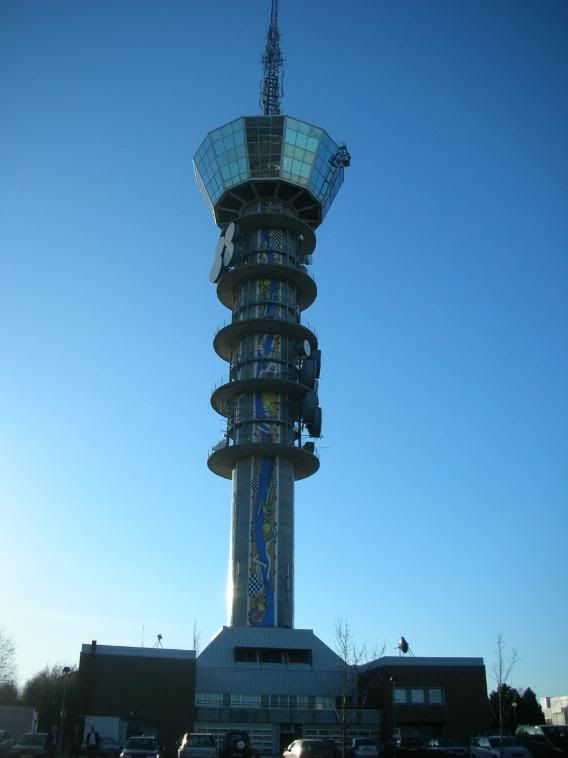 Stretching 120 metres (400 ft) into the sky, this communications tower was built by the Telecommunications Authority for modern radio and telecommunications in the mid 80s. This is a must for tourists as it offers a spectacular view of Trondheim and the surrounding area.
It also features a rotating restaurant 74 metres (243 ft) above ground. The restaurant floor revolves at a comfortable one full turn an hour, giving guests a panoramic view of Trondheim from all directions.
Next to Nidaros Cathedral, the Tyholt tower is the most visited tourist attraction in Trondheim.
This time I used my Nikon Coolpix camera and let me give you a peek inside from our dinner first (click all pics in this post to enlarge):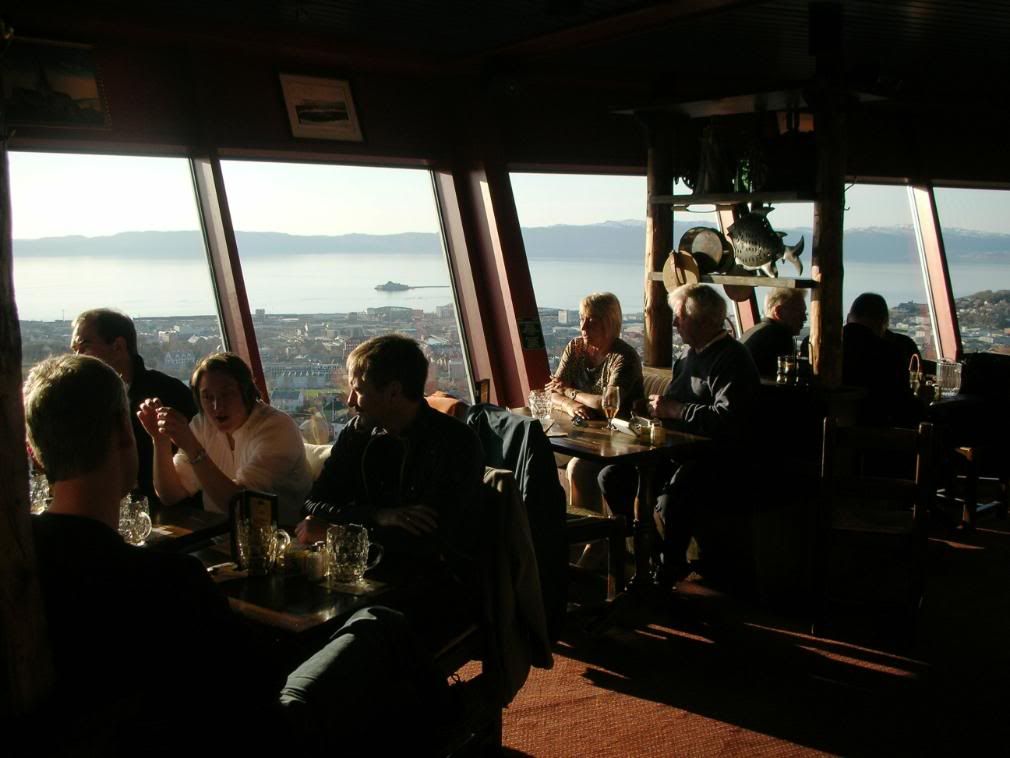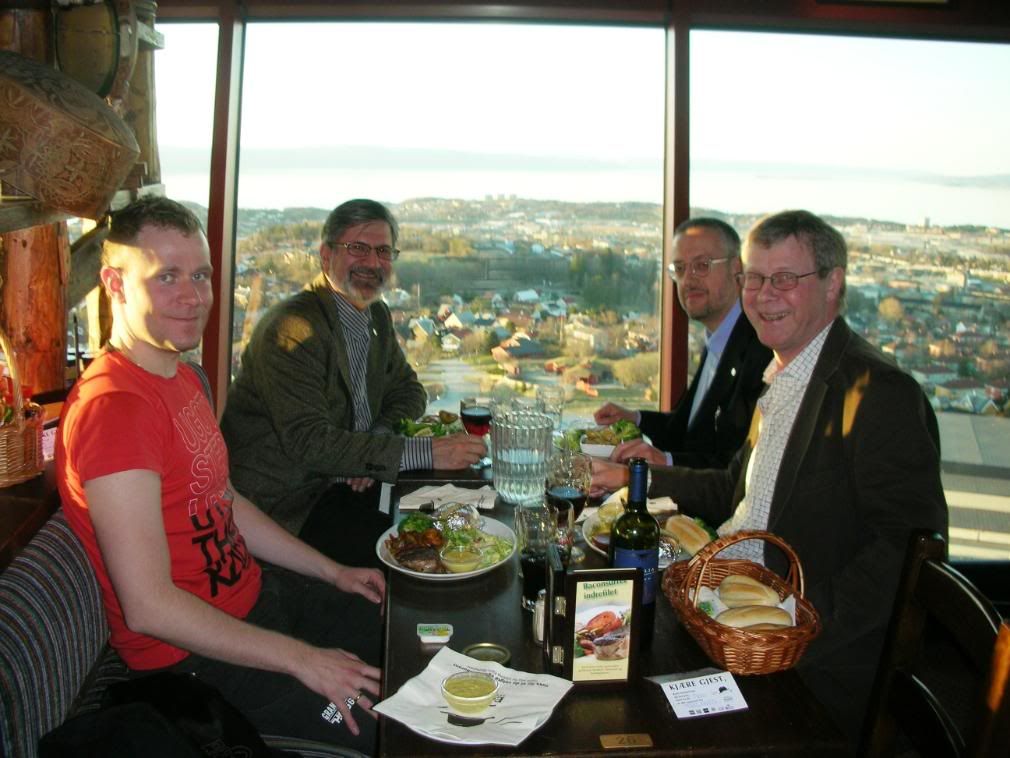 I had shrimp cocktail for an appetiser and then grilled salmon as the main dish: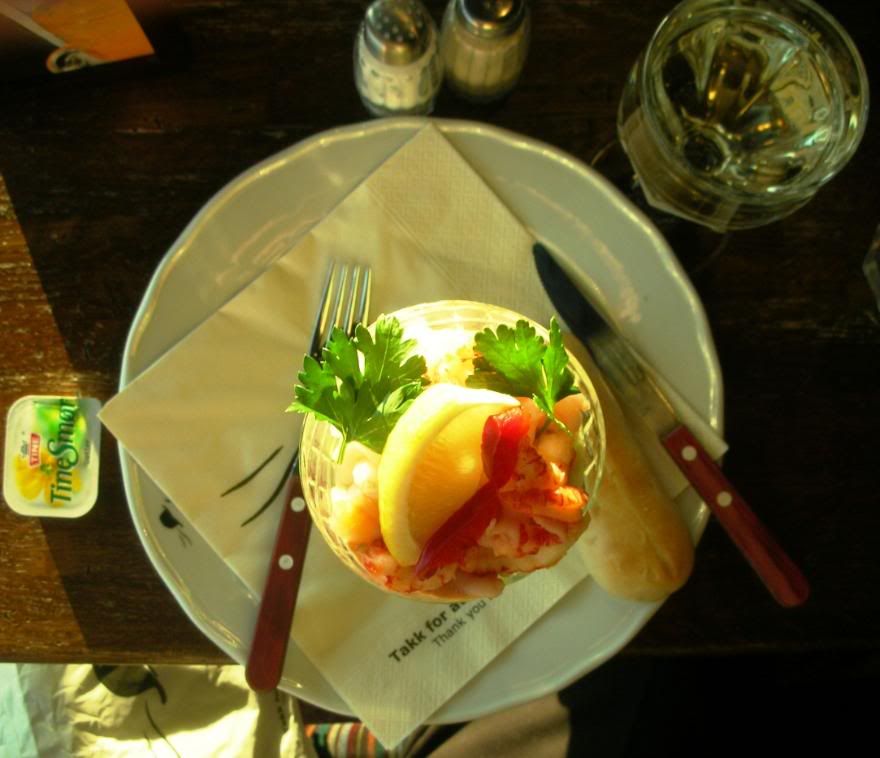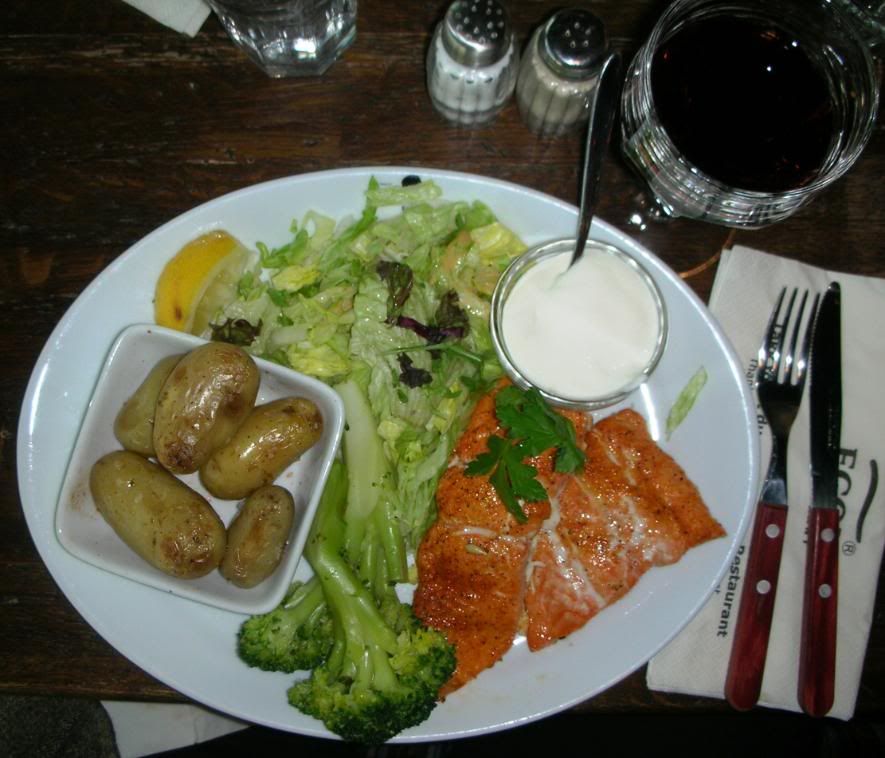 We were there from a bit after 7 to almost 10PM and with sunny weather, the most beautiful view to the whole city as we ate, turning around. Let me show you pics from approximately the same spot at 7:20 and by sunset at 9PM: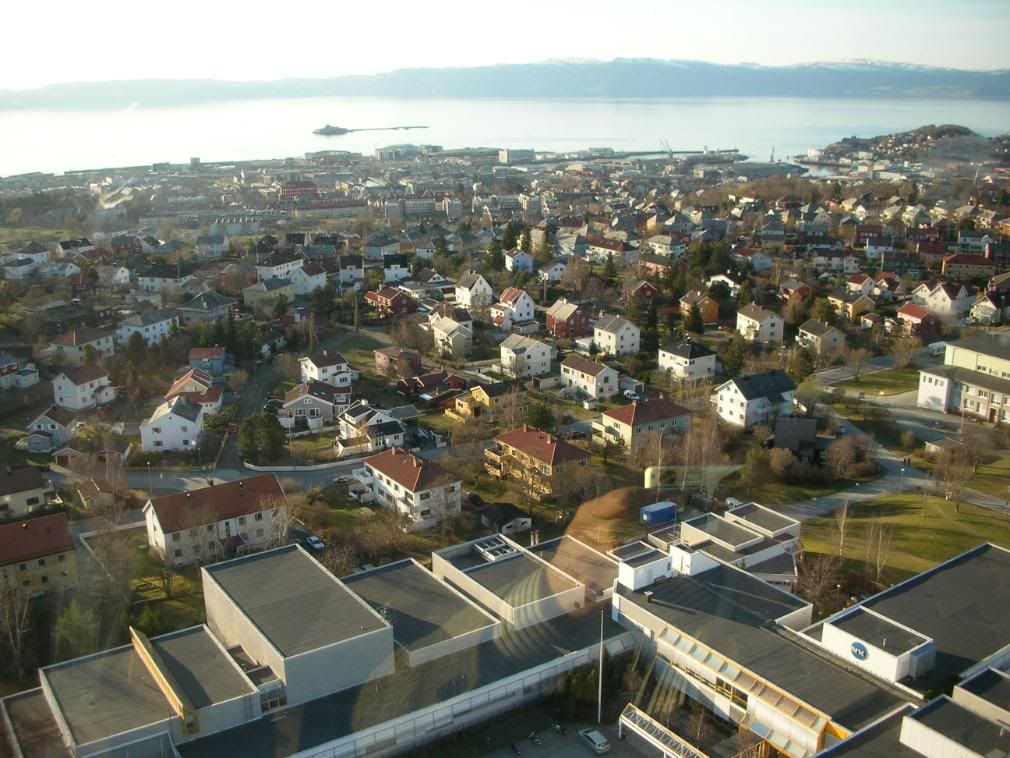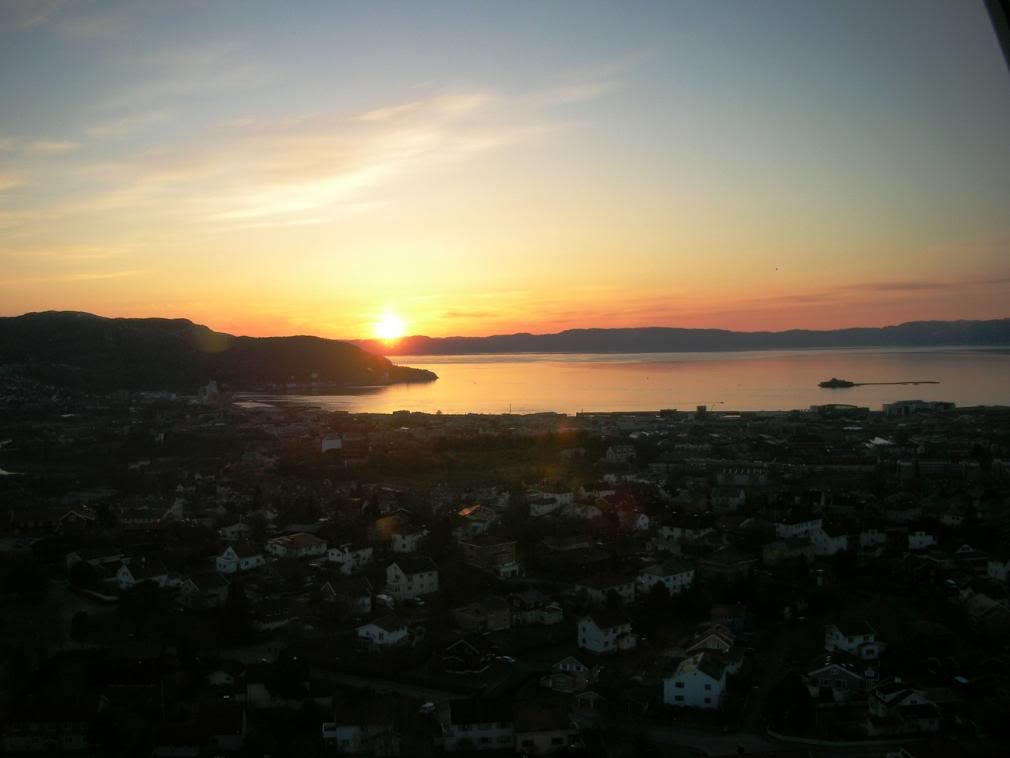 I went crazy with my camera of course and here is a movee to show you the whole city in a nutshell (in some of the pics you can see the reflection of us in the window):
If you like to read more about The City with a Heart and the Nidaros Cathedral, please
see my post
from one year ago. I hope you enjoyed the trip as much as I did and get an idea of how it can be in the land of the midnight sun even if we are long from summer solstice where in Trondheim the sun sets at 11:42 PM and rises at 3 in the morning (in Oslo: 10:44 and 03:54).