The Constitution of Norway was signed at Eidsvoll on May 17th in 1814 and by that declared Norway an independent nation. The celebration of this day began spontaneously among students and others from early on. After 1864, the day became more established, and the first children's promenade was launched. This initiative was taken by our most famous writer; Bjørnstjerne Bjørnson, although Henrik Wergeland made the first known children's promenade at Eidsvoll around 1820.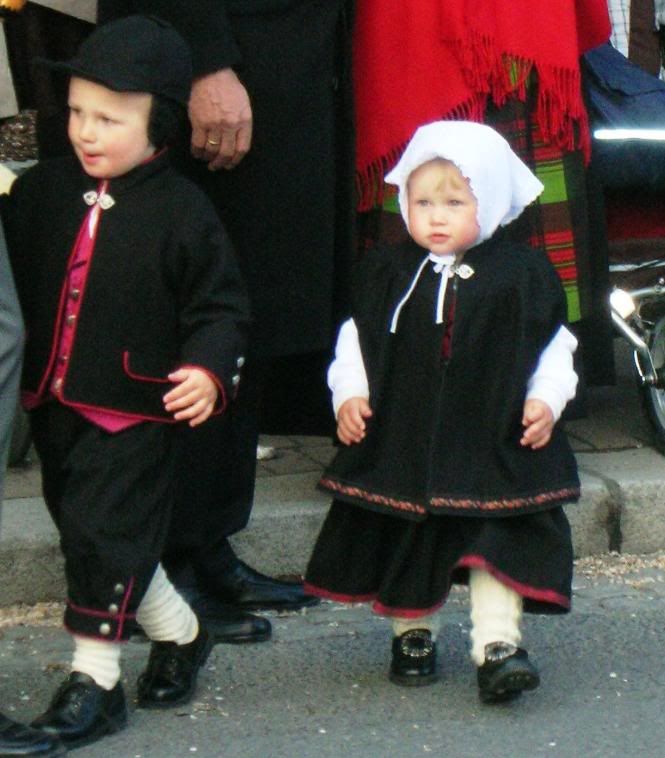 A noteworthy aspect of the Norwegian Constitution Day is its very non-military nature. All over Norway, children's parades with an abundance of flags form the central elements of the celebration. The highlight is the children's processions, made up of school classes marching through the local community, led by the school band. Most of the children have their own small Norwegian flag to wave, and the route is lined with enthusiastic onlookers. After the procession there are games, entertainments and plenty of hot dogs and ice cream.
To the left: the youngest one dressed in Bunad, watching the parade.
In the afternoon, after a dinner break, there are new parades which various in style from each community. In ours we have The Flower Parade (Blomstertoget):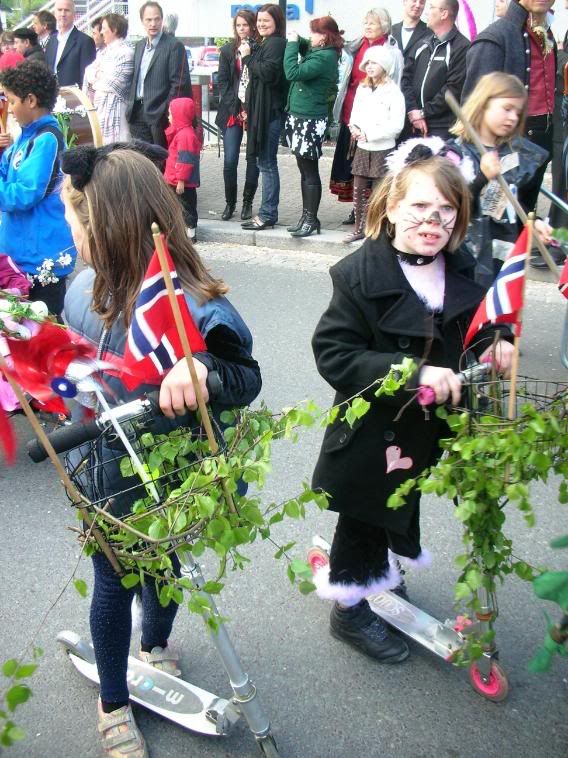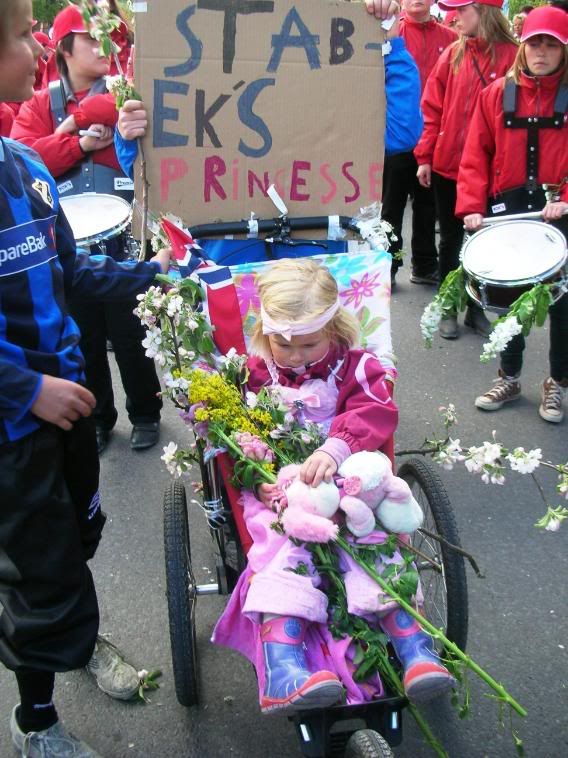 It's a "different" parade in which almost all who are interested are allowed to participate! They are from the associations, sports teams, businesses and private individuals. Some represent activities and measures, other causes they burn for, or you can join to compete for the award for best performances. Those who participate in the parade have a positive and fun experience, and many feel that they have viewed their actions or association on a different and fun way.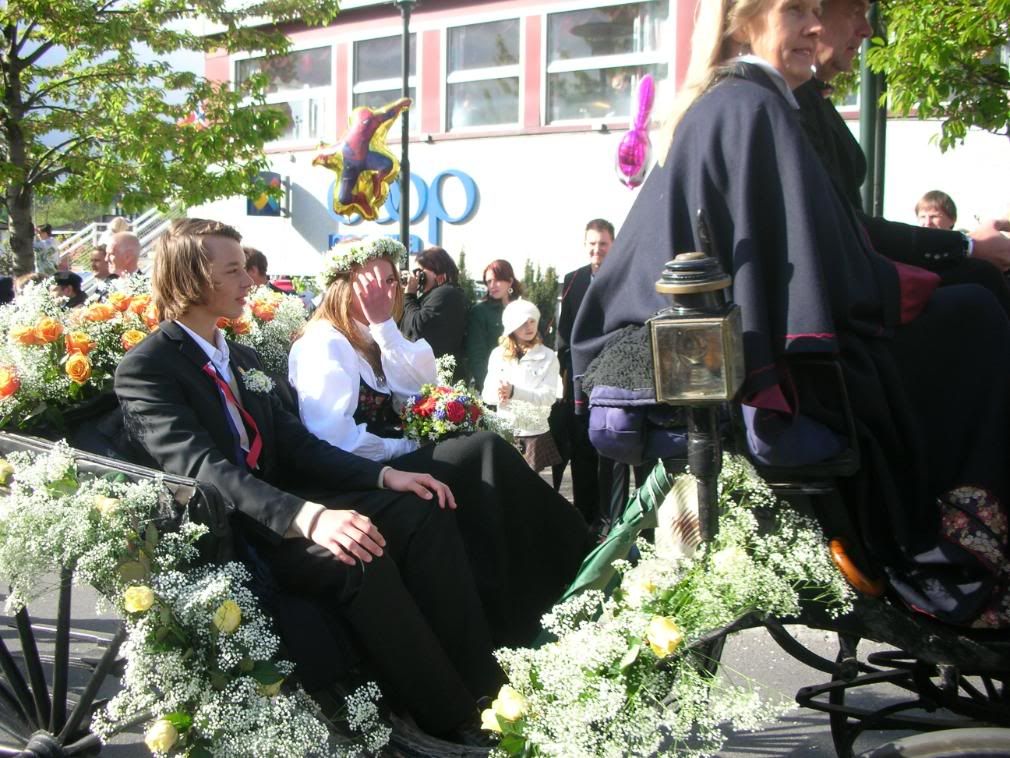 The main topic of the parade is, of course, flowers and one of the highlights is this year's
Flower Princess
. The parade comity ensures that everyone who dresses up and participates in the parade gets some flowers for their performance and they are handed out to the audience too!
This year's edition focuses on the "
Environment
". Some of the costumes were about recycling milk cartons, alternative vehicles, bicycling, saving the forest, and Noah's Ark (protecting endangered species). Here you see a collection:
Like I said in my last post about the
anticipation
for this day: The proper greetings –
'Happy 17th of May'
in Norwegian is:
Ha en god Syttende Mai!
We had, although a bit wet and cold, but that would never hold back a Norwegian for celebrating a day like this :-)