My faithful readers know this is a very special day since I was at my good friend and colleague TorAa son's funeral. Tor himself announced Ruben's death a week ago and today he told me it was good therapy for him. He said his openness to blogpshsere has been a comfort also since he got a lot of supportive comments and personal notes from all over the world. So in his spirit and by his request, I'll give you a short memorandum of the ceremony:
Before all family and friends entered the church, I took a picture of the coffin surrounded by a lot of wreaths and flowers. As I stood there in sadness, I was thinking: 'This is not right – parents should not have to bury their own son':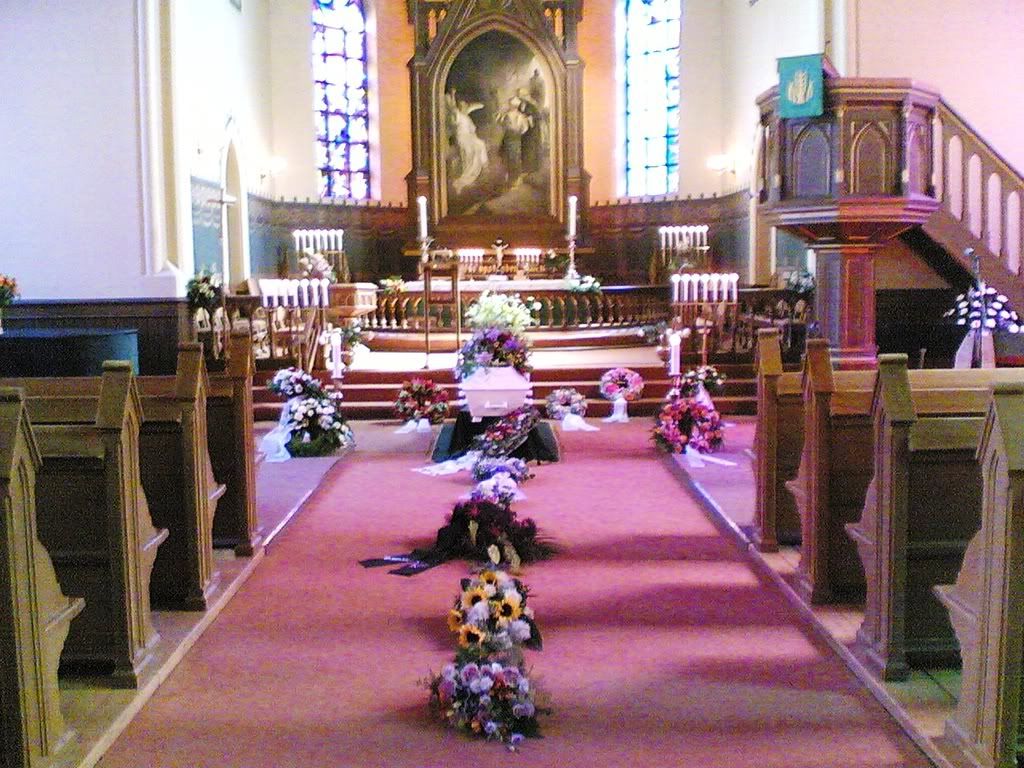 Outside there was a big crowed who wanted to support the family and give Rubin the last farewell: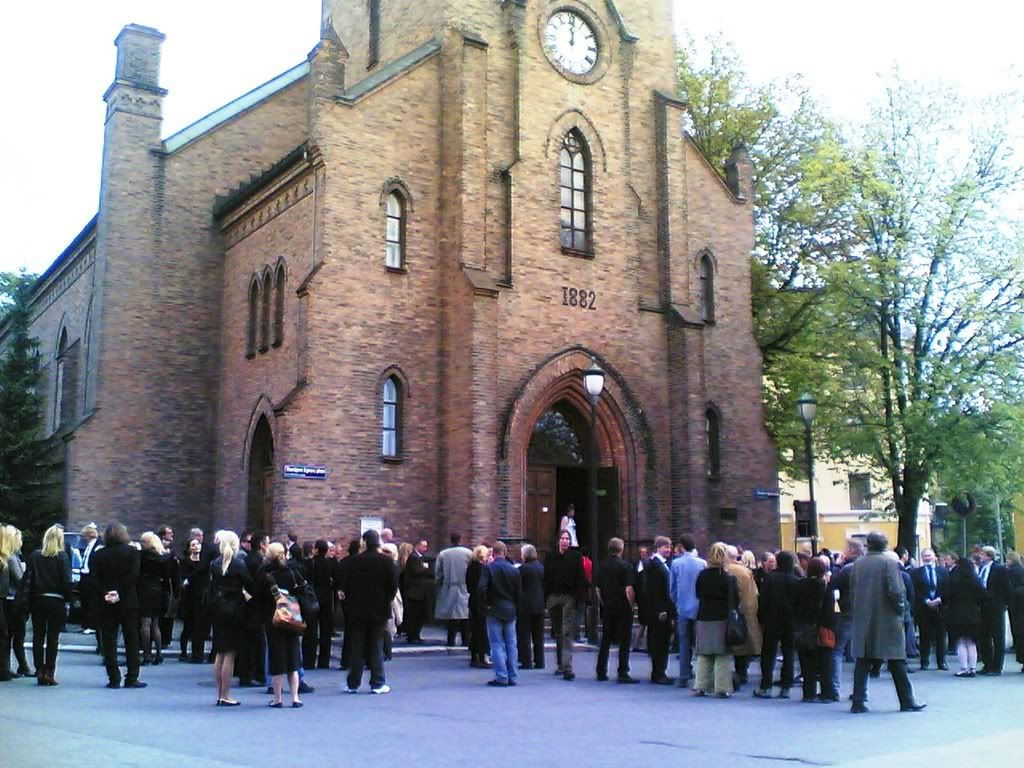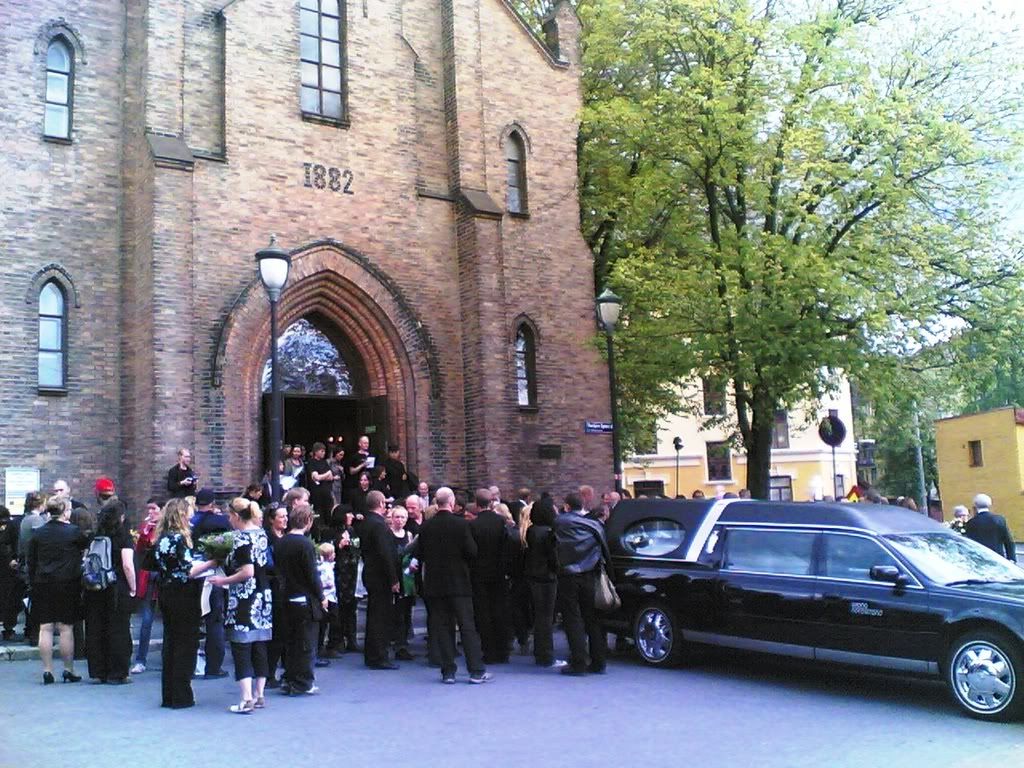 Left: Before the ceremony – Right: After the ceremony

In the ceremony both Tor and his daughter said a few words. Tor said Ruben had given him a lot of surprises: this was the most unexpected. Ingelin mentioned: Once Ruben proudly came home with his first pay check, he had used all the money to buy his siblings pressents. One could say this is the big hearted Ruben in a nutshell. He was talented in a lot of ways, including writing, music, a great chef and supported societies neediest people. A lot of them were in the church and what touched me the most was the performance from a live band singing Bob Marley's: 'Three little birds' while they carried out the coffin: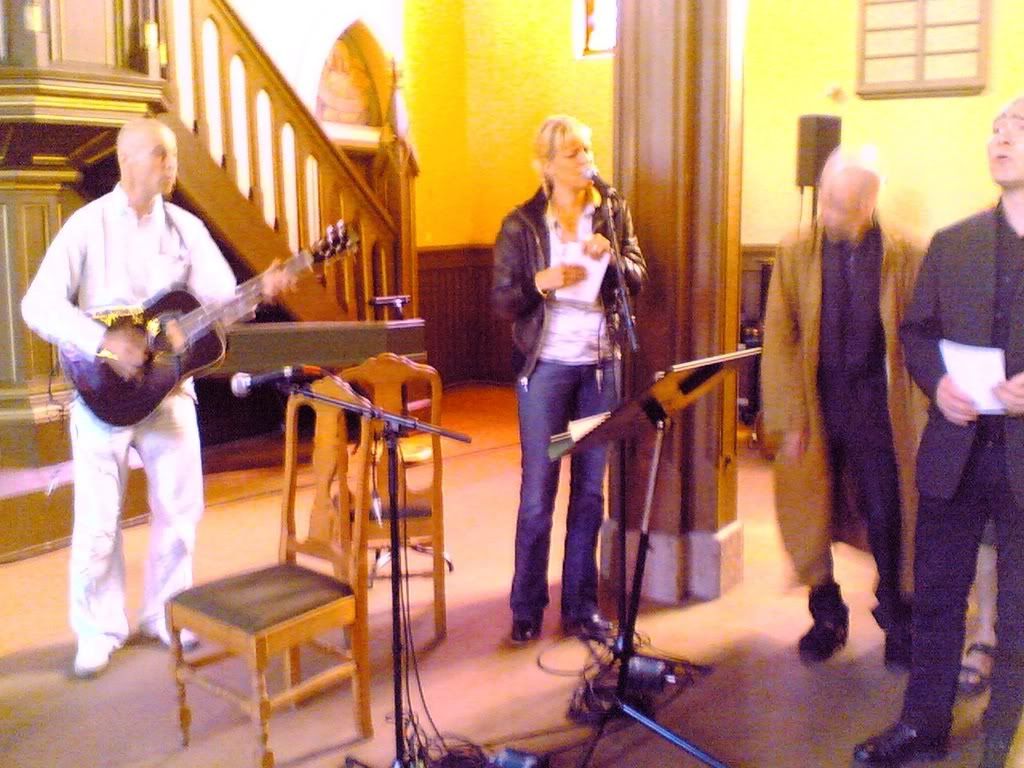 'Don't worry – about a thing – cause every little thing is gonne be all right'
I know that's not an ordinary song in a funeral, but Robin wasn't an ordinary man. To me it felt like the most wonderful contribution friends could ever give in a moment like this!
After the funeral, we all went to a restaurant for a memorial gathering. The family wanted everyone to bring their wreaths and flowers and they were set up in a room for a condolence protocol.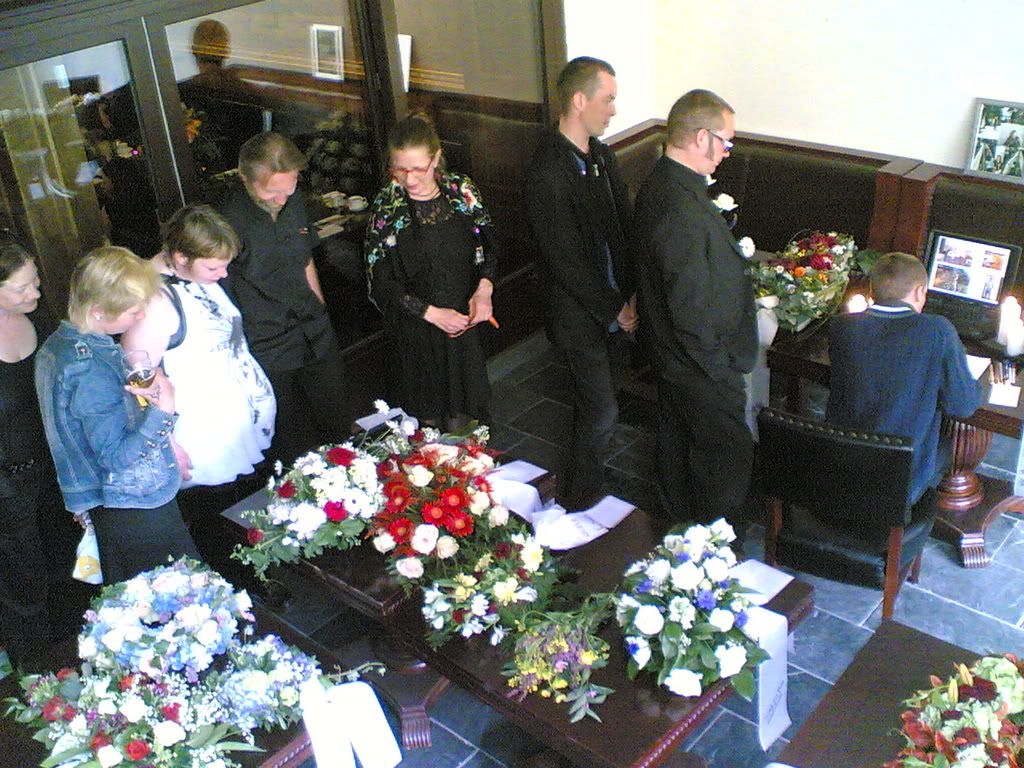 I wrote: 'Dear Ruben – Rest in Peace. From all your father TorAa's BlogFriends all over the world.'
Like I've said: Tor wanted me to post this and sent the following message to his blog friends: '
I'm okay and I'm pleased for all your support and also surprisingly glad there was so many of Rubin's friends in the church. It shows he had a big network and meant a lot to many people
'.
For all who haven't been there already: Please visit
Tor's last post
and give him and the family a supportive comment!