This weekend, my wife and I went to Mariestad, Sweden to our vacation home. It's about 4.5 hours drive east of Oslo on the coast of Vänern (Northern Europe's biggest lake). The city is called The Pearl of Vänern – we call it our paradise and adding to that: we went without children, so you might also call it a honeymoon :-). It's a small, charming city and this weekend: with the loveliest warm, sunny weather (27C – 80F).
As soon as we arrived, we got into a relaxing vacation mood and on Saturday we took a trip down town. I gladly take you along for some of our adventures: First to 'Systembolaget', the liquor store (same system as in Norway: governmental run):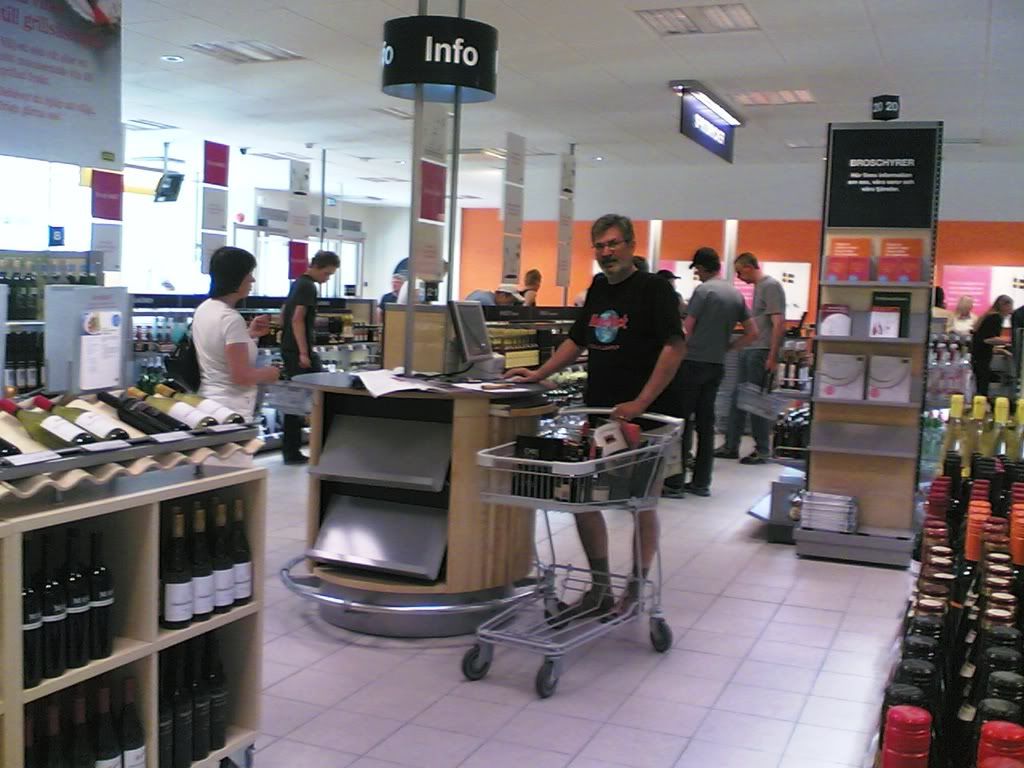 Let me take this opportunity to tell you about why we go crazy shopping when going to Sweden: Norwegian trade in the Swedish border regions accounts for about 10 billion kroner (2 billion $ or 1.25 billion €) and is increasing about 10% per year. We buy meat, cheese, chocolate and other sweets, mineral water, wine and liquor as well as tobacco in large quantities. One reason is the currency difference of about 15% and then you have difference in taxes. This shopping leakage from Norway to Sweden means that we have moved revenues corresponding to 8,500 jobs from Norway to Sweden. Adding to that, since the Norwegian salaries are higher, e.g. in a restaurant in Oslo or elsewhere close to the boarder, your most likely be served by a Swede.
Mariestad is very lively on weekends and has a lot of stands or outdoor traders. I could not resist this mini tractor and Diane got my Nokia mobile phone to capture the fun (to the left):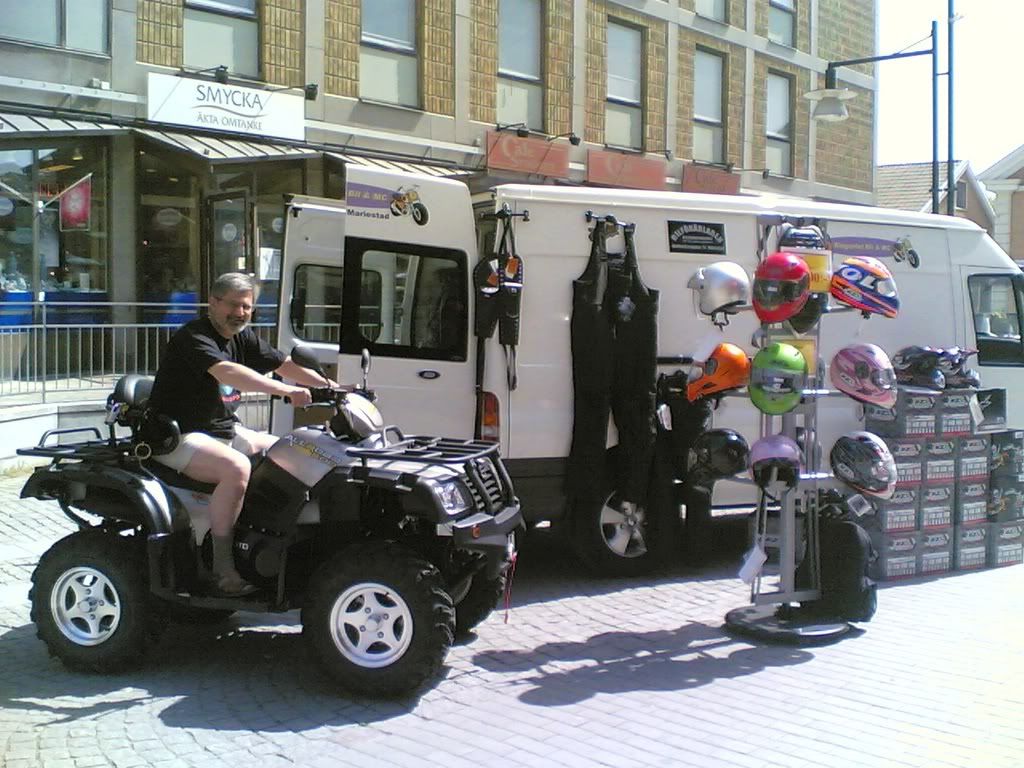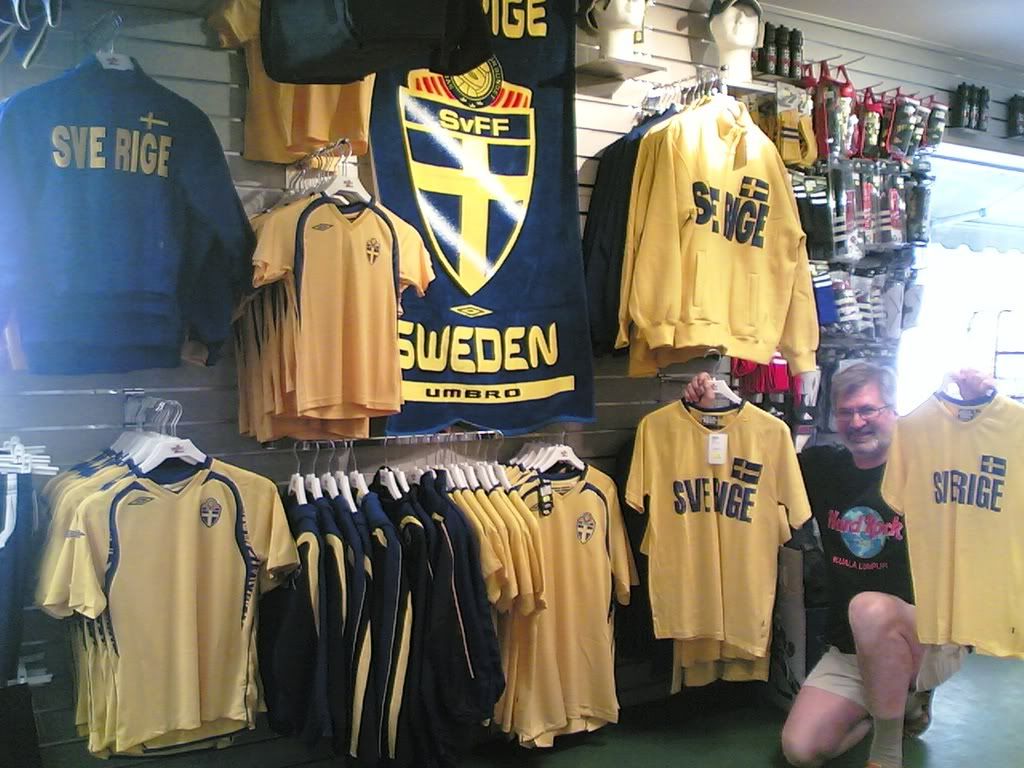 (to the right): Another good thing about Mariestad is that there are no malls, but small individual shops and since we've been here for more than 5 years, we know the staff quite well. One is in the sports shop and I could not resist showing my enthusiasm for the Swedish football team playing the European Championship within one week – Norway isn't qualified :-(
My wife told me I needed new short, so off we go to the changing room: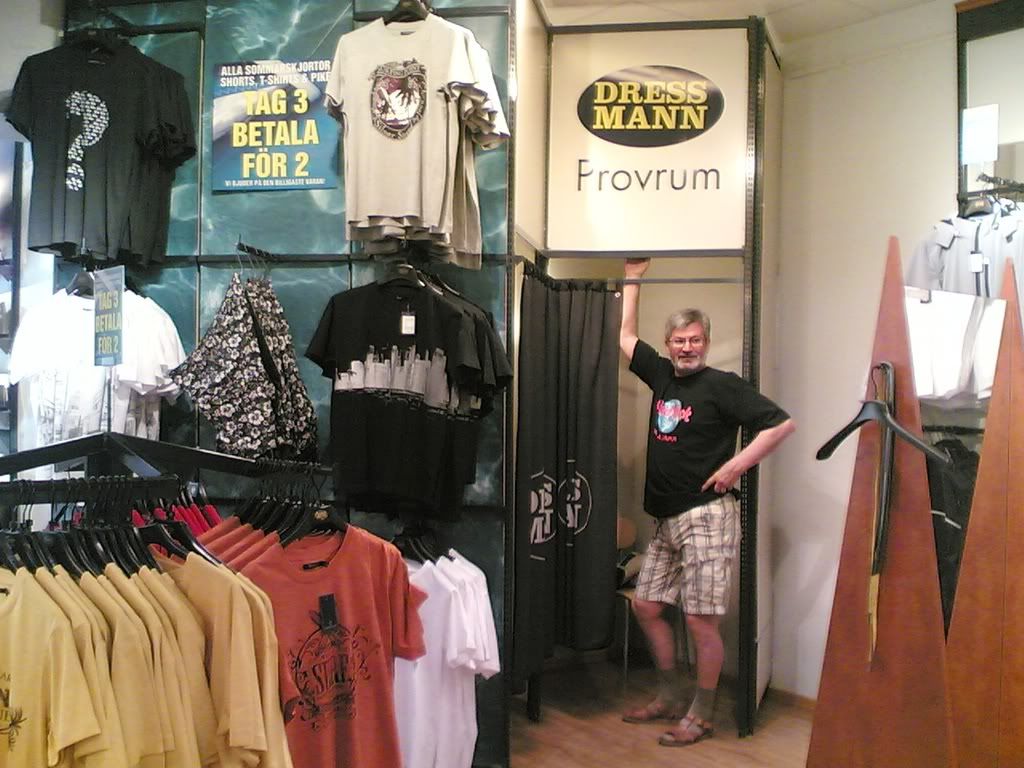 Then in the middle of the city: the town square, there were two cute girls who caught my eye: They where from the Swedish boxing association promoting their sport. The square was full of curious spectators including me who went crazy with my Nokia: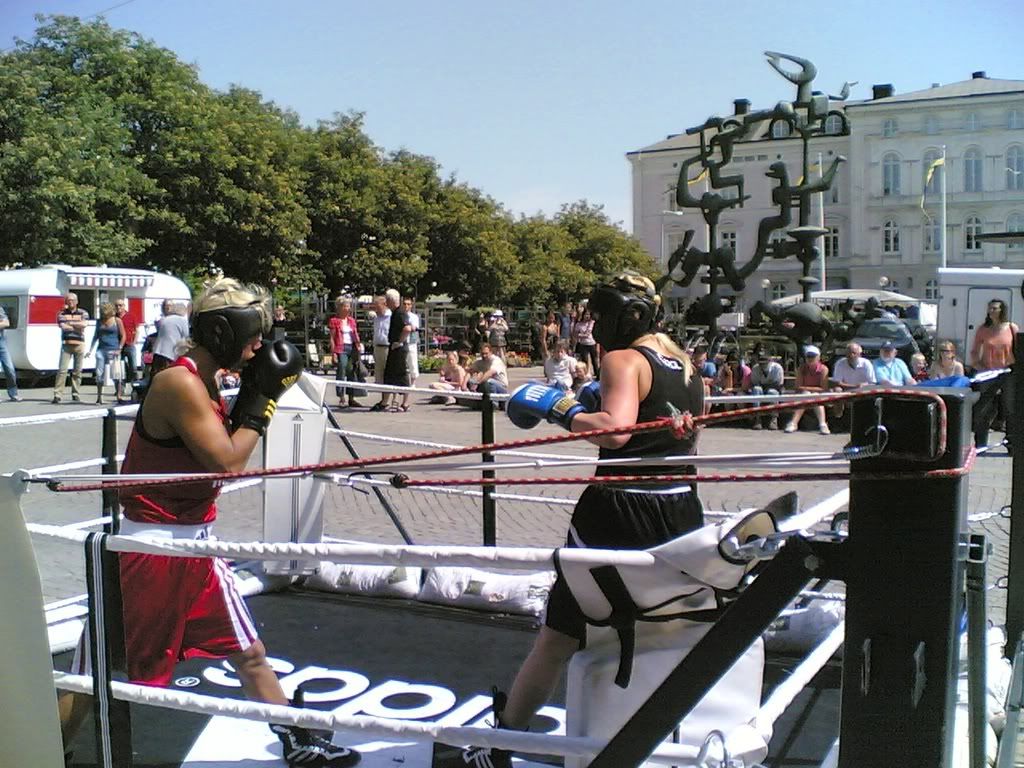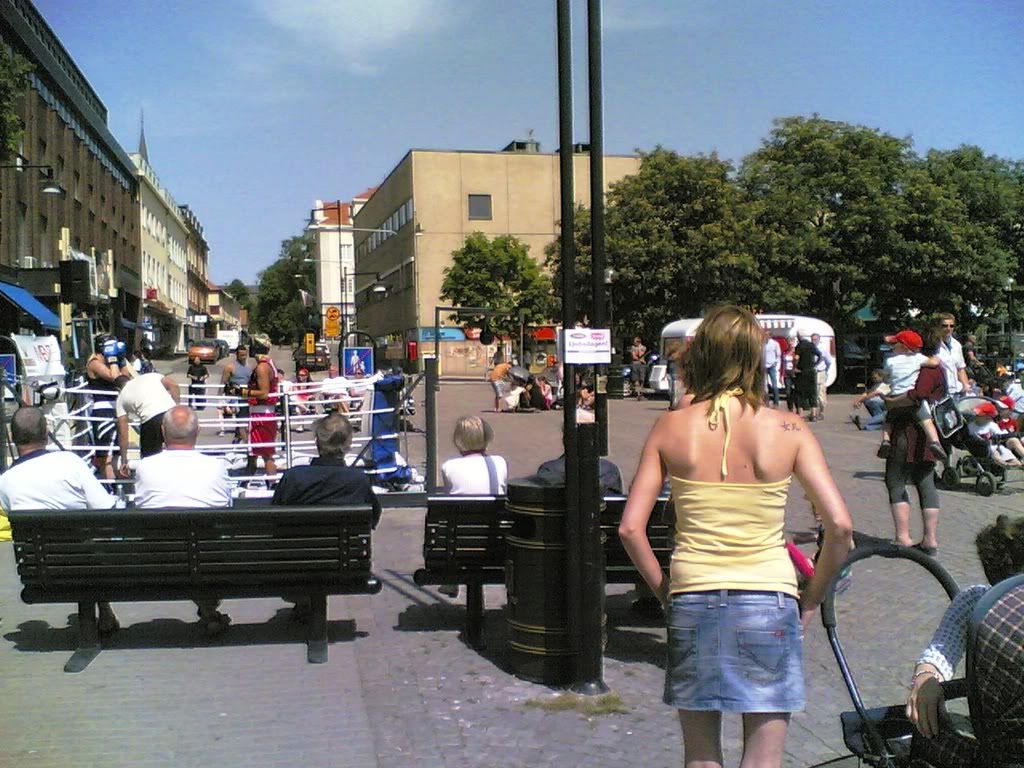 The fountain is beautiful too – click all pics to enlarge!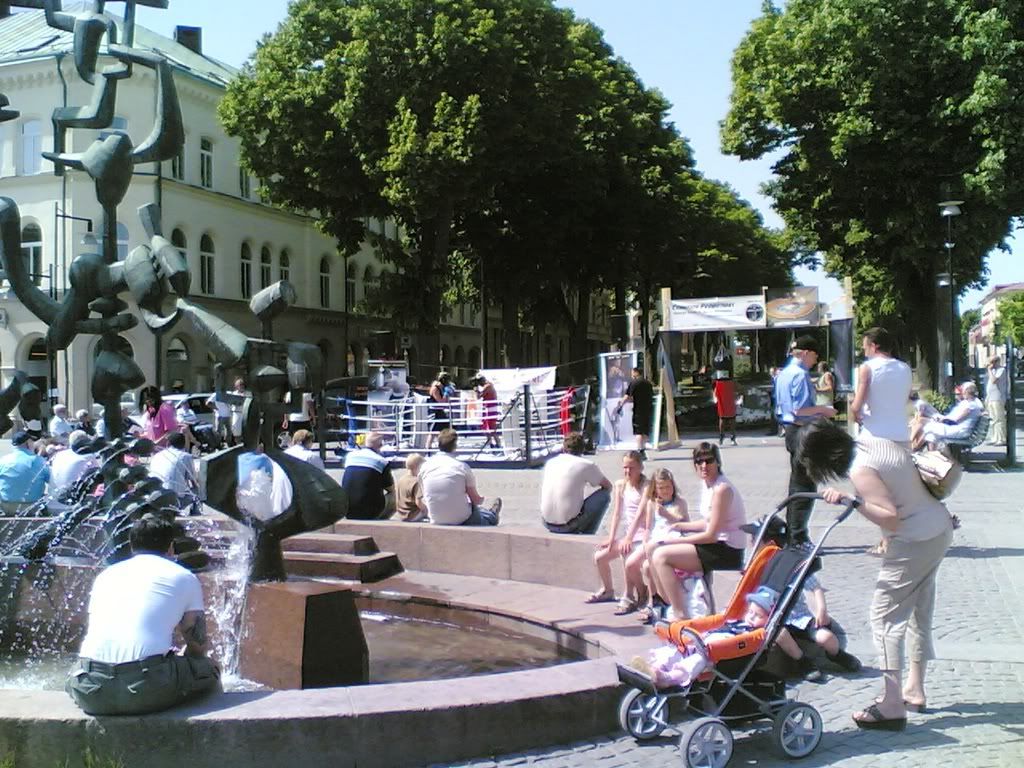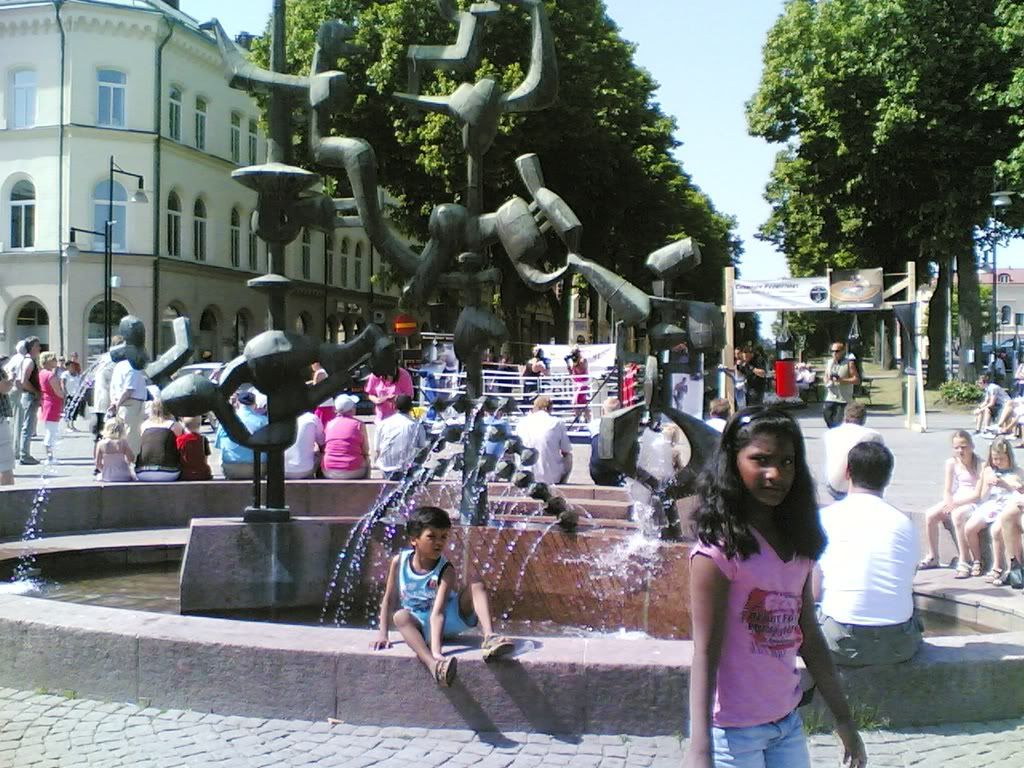 We ended our tour at Mariestad's Inn. It's in the Old Town section of the city and some of these building are from the 16th century. You might like to check
my guided tour viewing
a lot of old buildings from last year.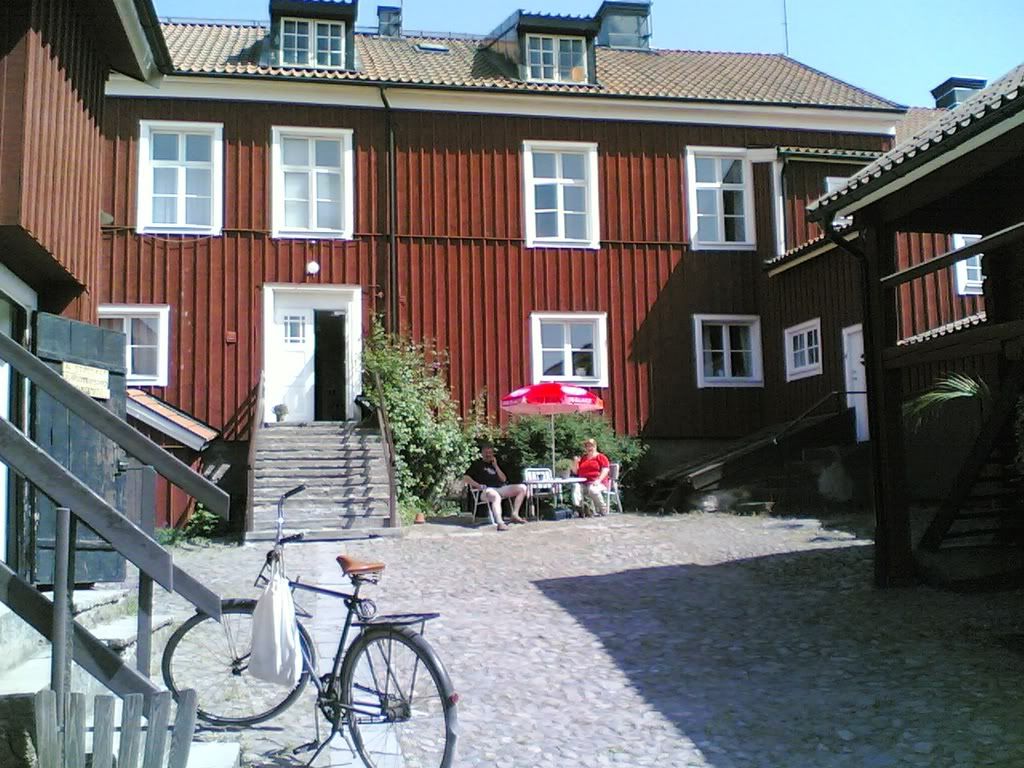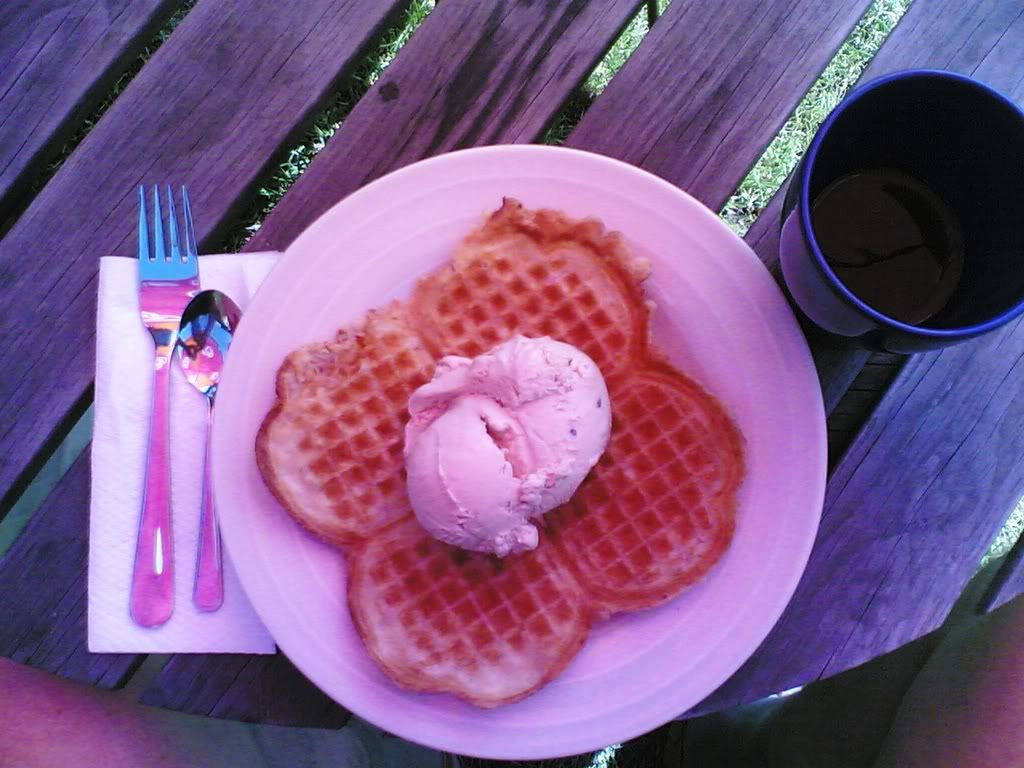 We had hot waffles with ice cream and coffee and to make it short: Delicious!
Then we headed back, had a wonderful salmon dinner on the balcony and went on with our honeymoon, including golf on Sunday. I would say this is really about charging the batteries for a new week of work. I do hope you all had a good one too!
mariestad
shopping