My regular readers know I talk a lot about the four seasons in Oslo. Every one of them has their charm, and also the change in itself is fascinating. When I started this post at 10:30 PM, the sun is about to set and the temperature is 25C (77F), so you might say 'The heat is on in Oslo'! This week every day has had more than 25 in the middle and today it was 32C (90F). Its a bit warmer than normal, however I reported the same one years ago: 'Hot Summer Day in Oslo'.
The last couple of days I've had some business meetings down town and walking back and forth (using car is unnecessary since most places are in walking distance), I've really enjoyed the summer feeling. Always with my Nokia mobile phone at hand, I've captured some of the atmosphere, thinking of that this is something I have to share with my blogger friends. So let me give you some shots and ideas – I hope you feel the heat (click all pics to enlarge!):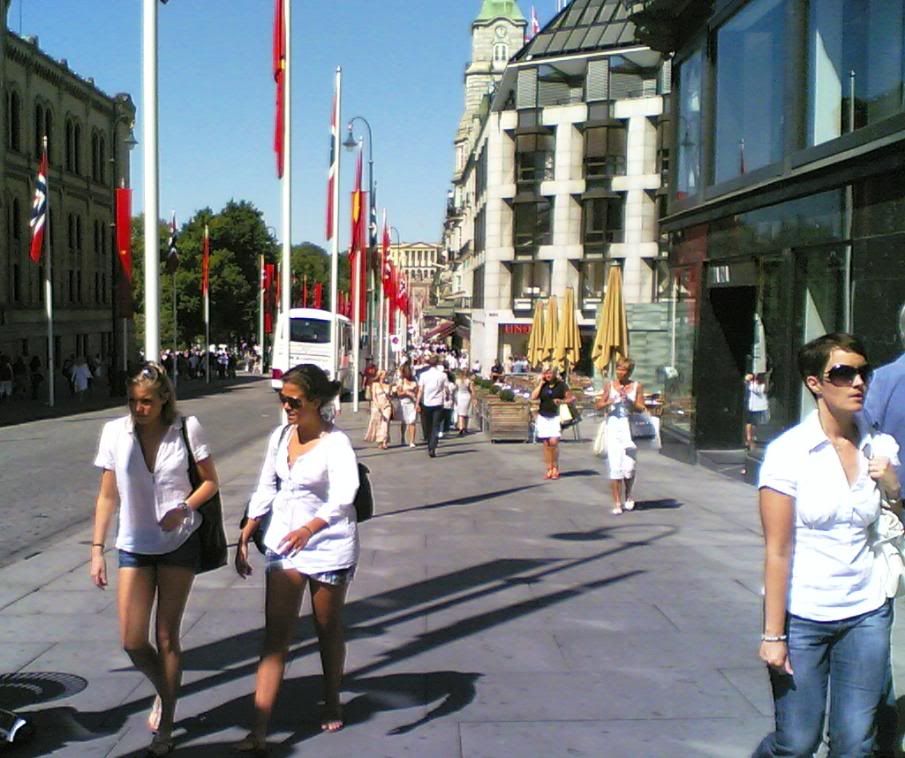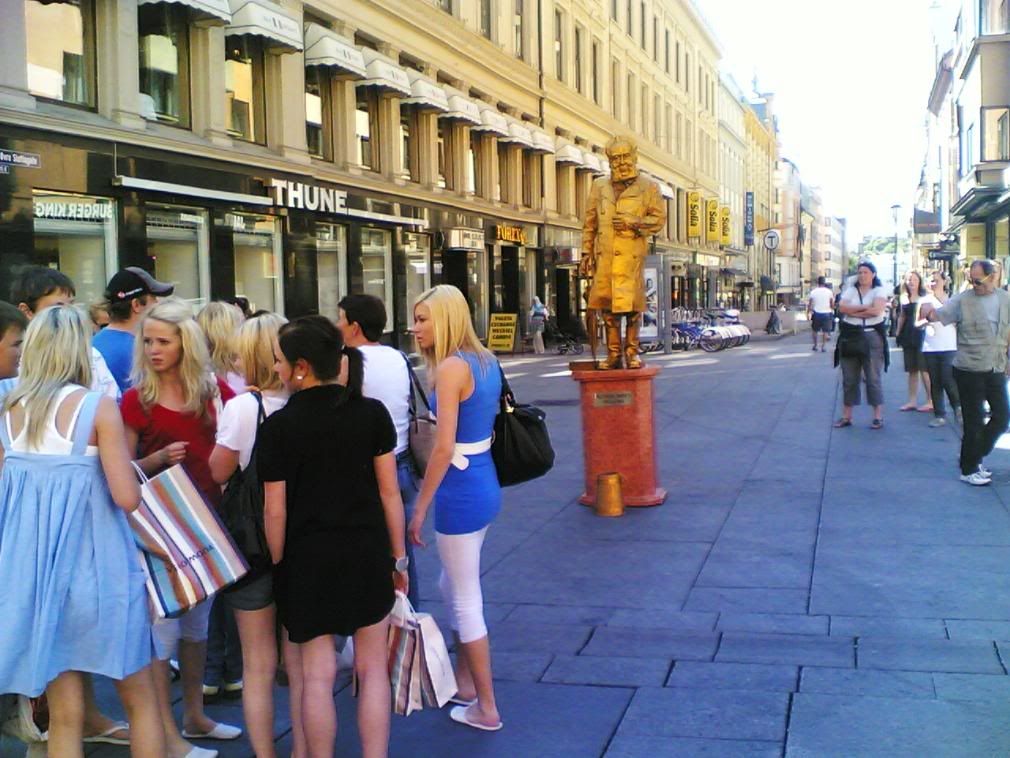 Karl Johan, the promenade street is hot and the 'Live Statues' ready to earn a fortune.
Another sign of real summer, I found at Youngstorget (The labour square): Strawberries:

Well, to the left you see some from Belgium – But, to the right (one single row): Norwegians – at least two weeks earlier than normal!. Notice the Belgium cost 30 NOK (6$ – 3,75€) per bucket and the Norwegian 75 NOK (15$ – 9,35€)
I experience some other things too: As you can see from the movee below: The Norwegian and Vietnamese flags flew side by side along Oslo's main boulevard on Thursday, in honour of a state visit by the president of Vietnam. The visit featured plenty of pomp and some protests: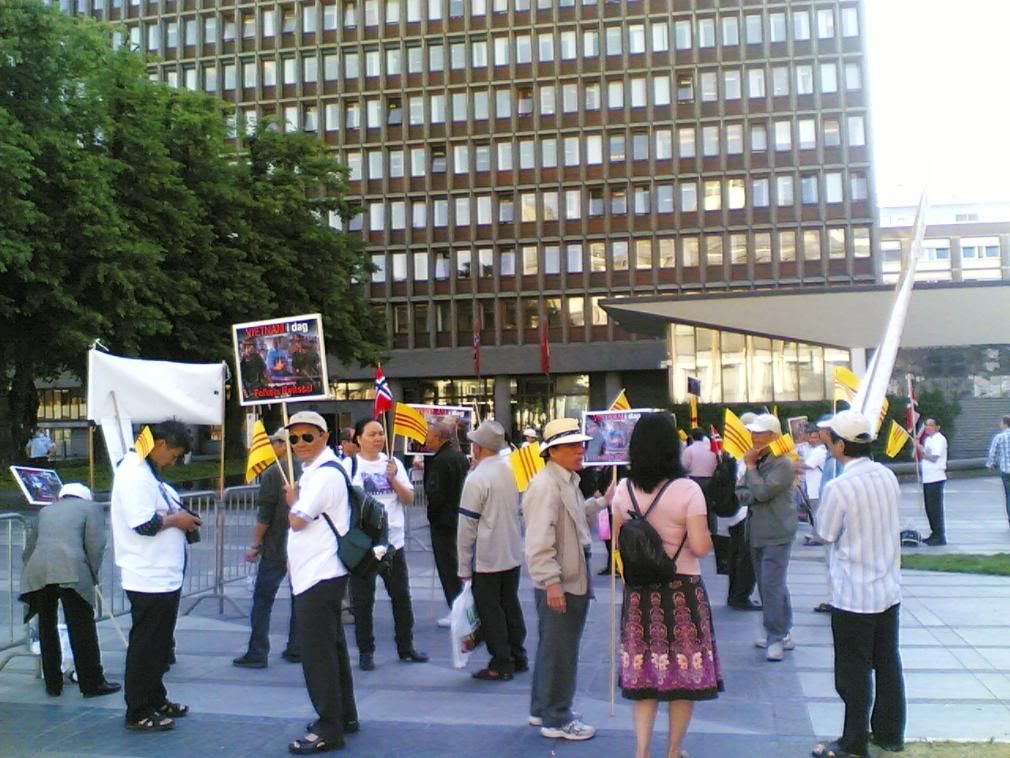 In front of the government building, as he also visited the Prime Minister, around 50 gathered, and demonstrated against what they claim is a lack of human rights and religious freedom in Vietnam.
Before I give you a guidence movee, let me show you an another example of that the heat is on: The flower shop is moved out on the side walk of course and here you see the clerk sitting there licking an ice cream: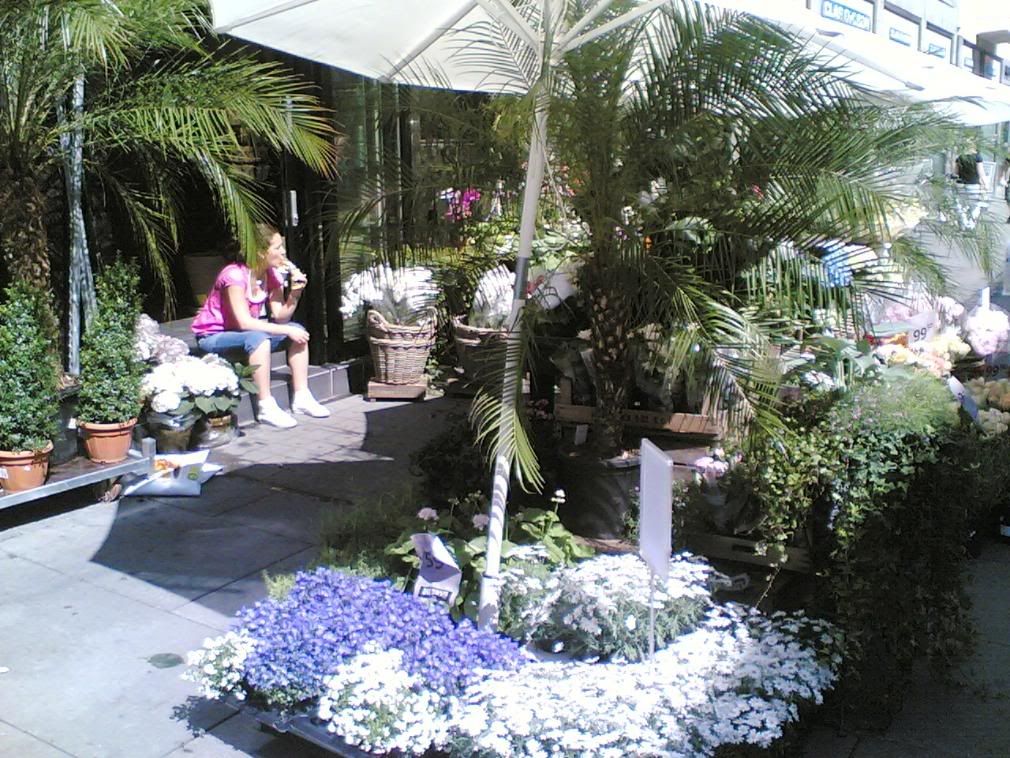 Like I said, I took a lot of pics. Here is the rest and I hope you get the atmosphere and how warm Oslo can be:
.

Btw: its just passed 11PM and its almost fully daylight. In 5 hours, the sun will rise again! :-)

norway
oslo
summer