This weekend I've had the most spectacular adventures in northern Norway and since my blog is about sharing from our history, culture, traditions and even habits, this fits the theme perfectly. I've taken tons of pics, am full of impressions and as promised in my last post: I'll gladly share it with you.
The city Kirkenes lays in the municipality of Sør-Varanger and the county or province of Finnmark. Sør-Varanger has Norway's only border to Russia, 196 KM (121 Miles). It also plays a central role in the work which is under way in the Euro-Barnet's region. The current border was drawn in 1826 (click all pics to enlarge!):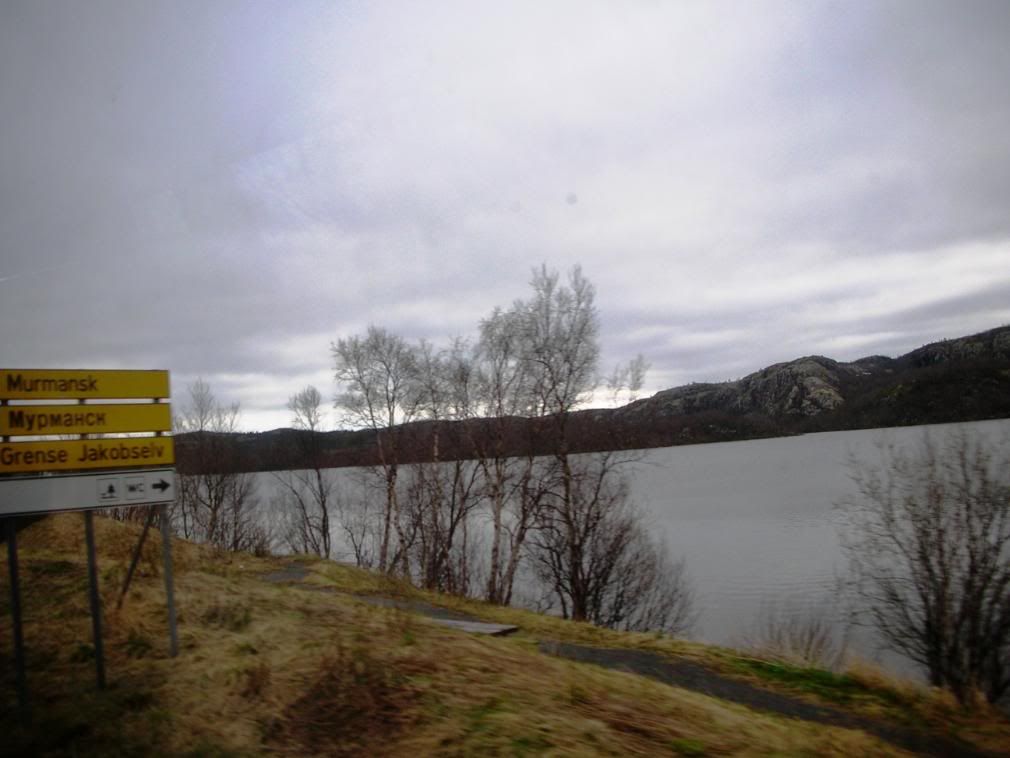 Left: Russia on the other side of the river. Right: At the border station with my colleagues – notice both the Russian and the Norwegian flag.
The region was among the most severely bombed area during the World War II (second after
Malta
) and the most intense bombing took place in the summer 1944. The 26th of October same year, Sør-Varanger was, as the first part of Norway, liberated by the Soviet Union. No wonder there is a special connection among the people on each side of the boarder.
From being a one-sided industrial community built around the mining company Sydvaranger, the region is gradually developing more versatile economic activities including mechanical industry, services and eastern trading as keystone. A good example of this is shown by the signs throughout the city of Kirkenes, which is in both Norwegian and Russian: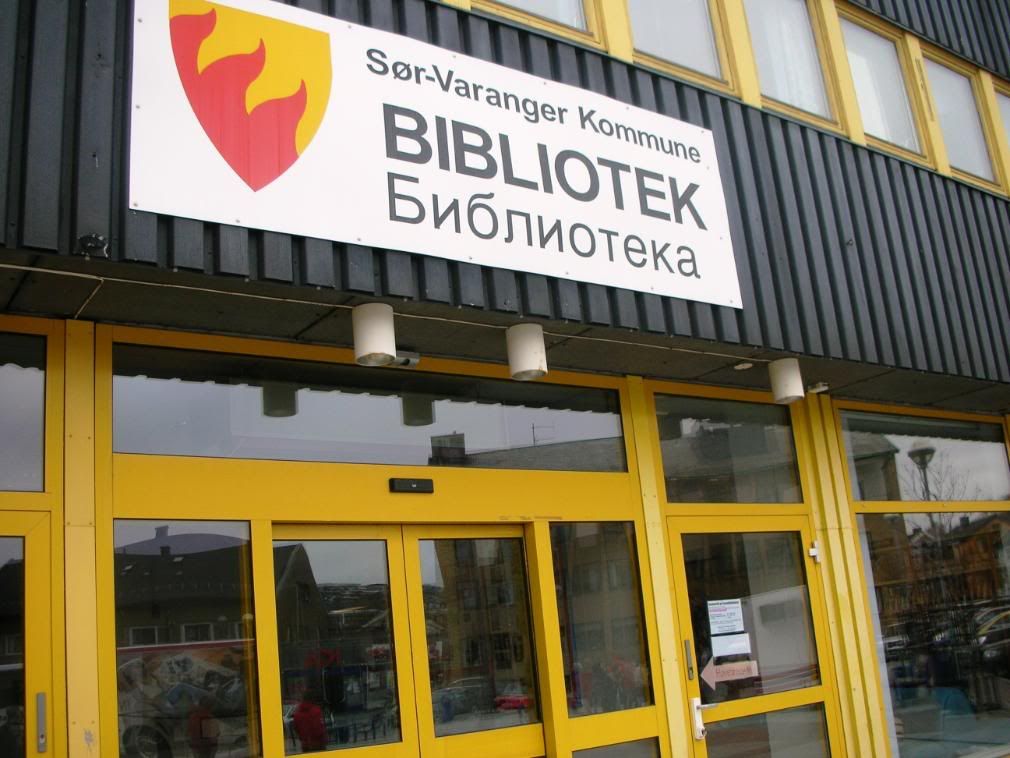 Left: Street name. Right: Library
From the end of the Second World War, Kirkenes was rebuilt into a nice, modern city counting about 3 000 inhabitants. Among special things to mention about Kirkenes, is at least their location: Latitude of 69°N, even 5° further north than Fairbanks, Alaska. Thanks to the golf stream it has a much milder climate: Average temperature: Jan -13C (8,6 F), July +14 C (57 F) and then don't forget: The sun is shining all day and night from the 17th of May till the 21st of July.
Pictures often say more than words, so let me take you for a guided trip around in Kirkenes and Sør-Varanger:

Then of course, I have saved the most spectacular for last. When driving from the city to the airport we saw
Reindeer
. Another important natural element in the land of the midnight sun: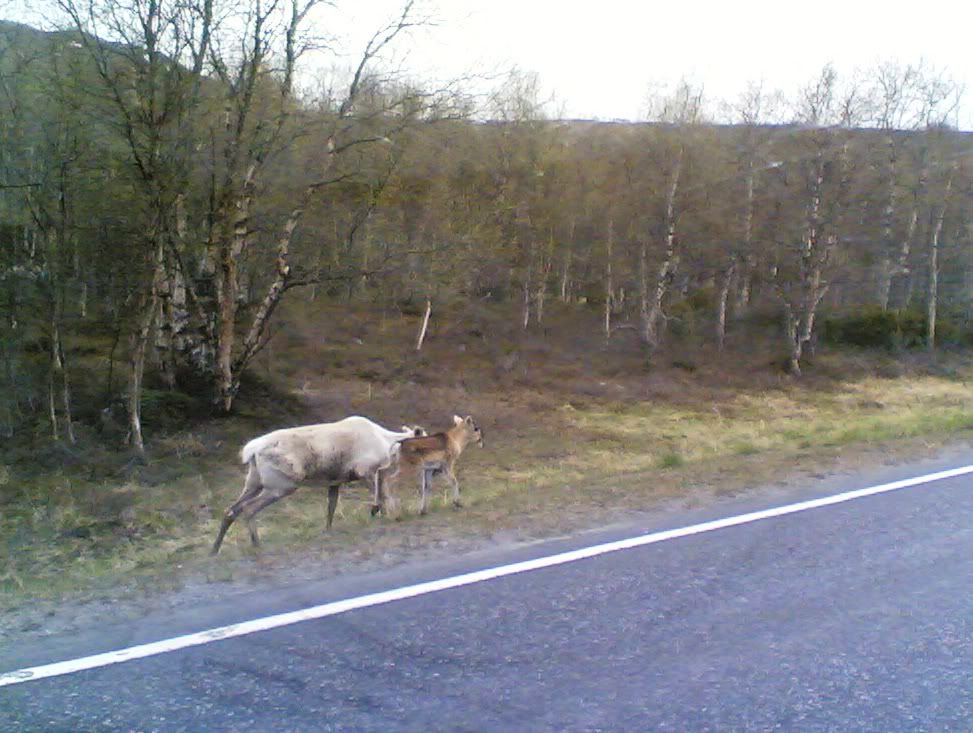 Of course at that time my Nikon cam ran out of battery, so I had to trust my Nokia mobile phone and it was taken from the inside the bus. Click all pics to enlarge!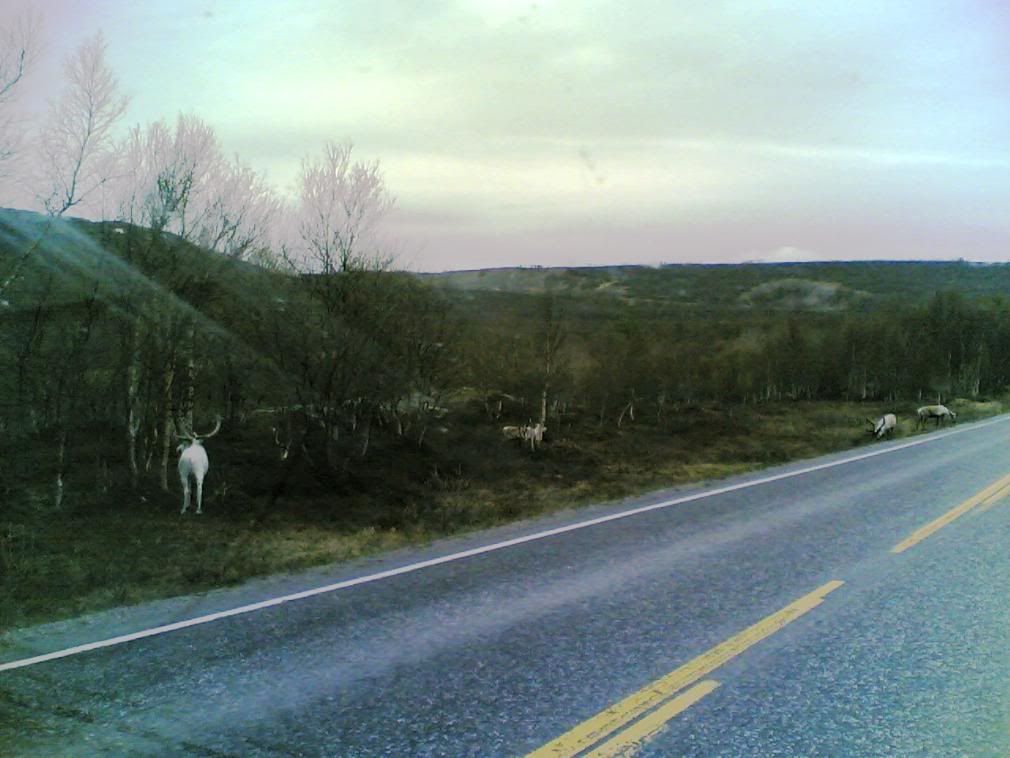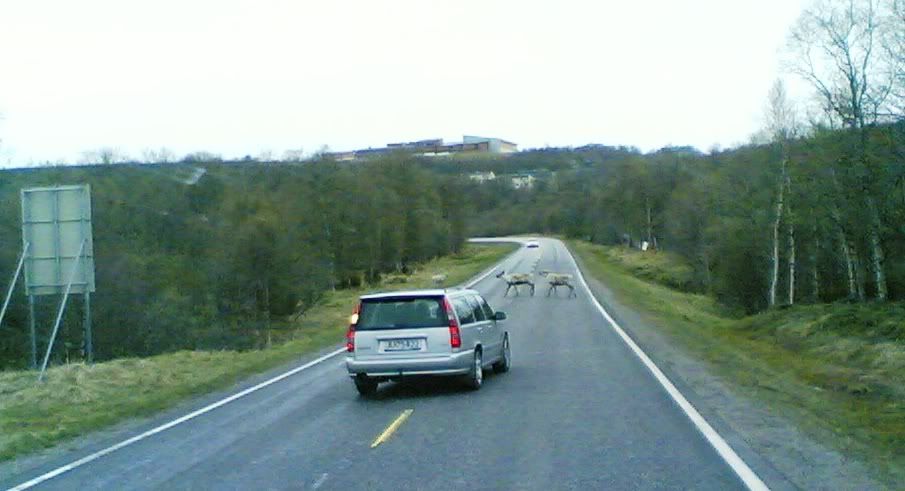 This is the first report from my adventurous trip. There is more to come though: How about Ocean Rafting, King Crab fishing, Skinny Dipping in 5 C (41 F) and of course The Midnight Sun? So stay tuned then!
russia
norway