This will be another post about the beauty of experiencing nature – way up north in Norway at the latitude of 70°N, an Arctic Adventure – about feeling alive and challenging the natural elements. Far away from the stressful and noisy urban life where you meet a serene natural environment.
In my last post, I told you about our rafting trip in the Barents Sea where we captured king crabs in Jarfjord on our way back to the Arctic Adventure Resort. It went like this (click all the pics to enlarge):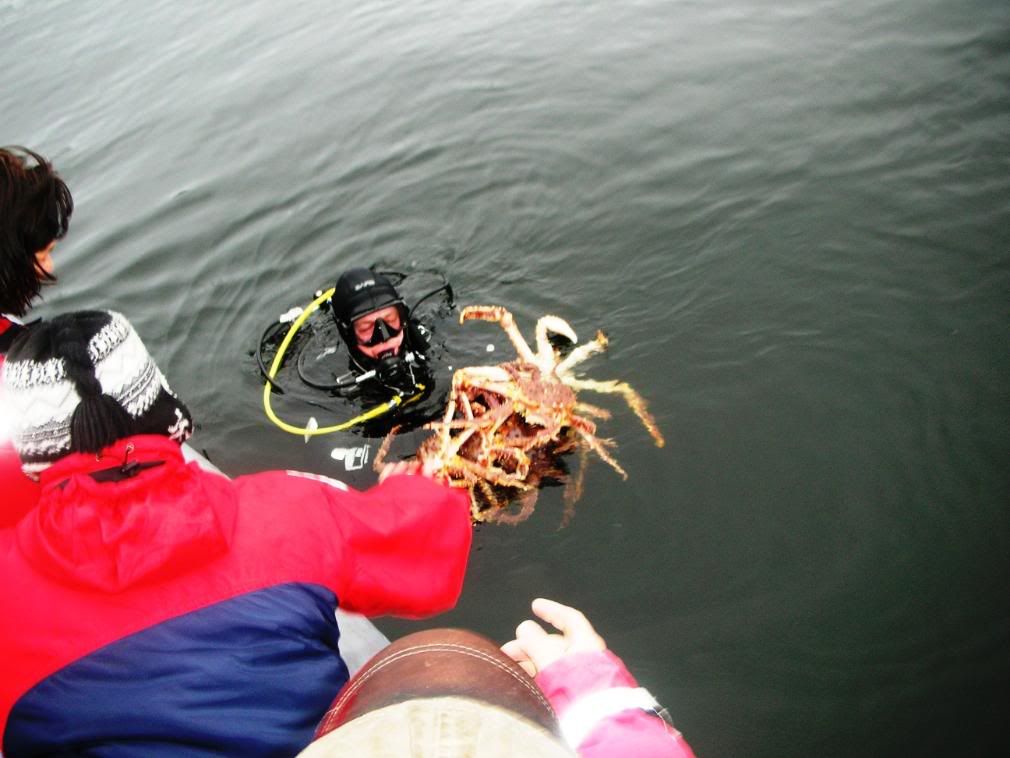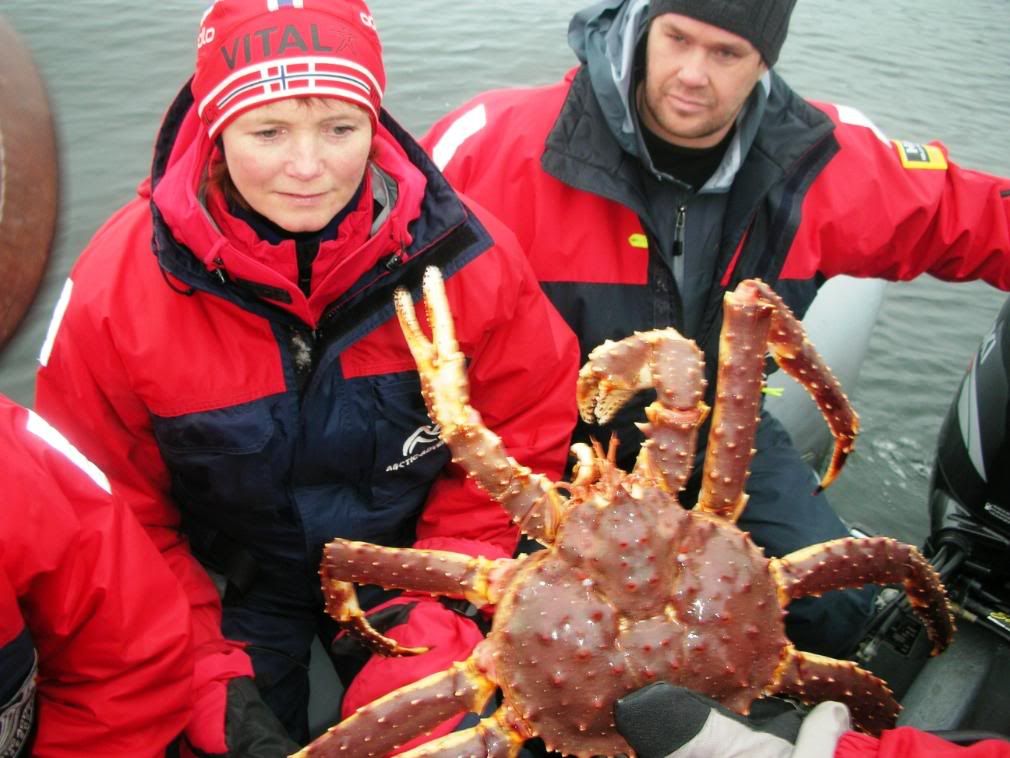 We had a diver in the crew on the rafting boat and after diving for about 15 minutes, he came up with 4 – 5 king crabs in each hand.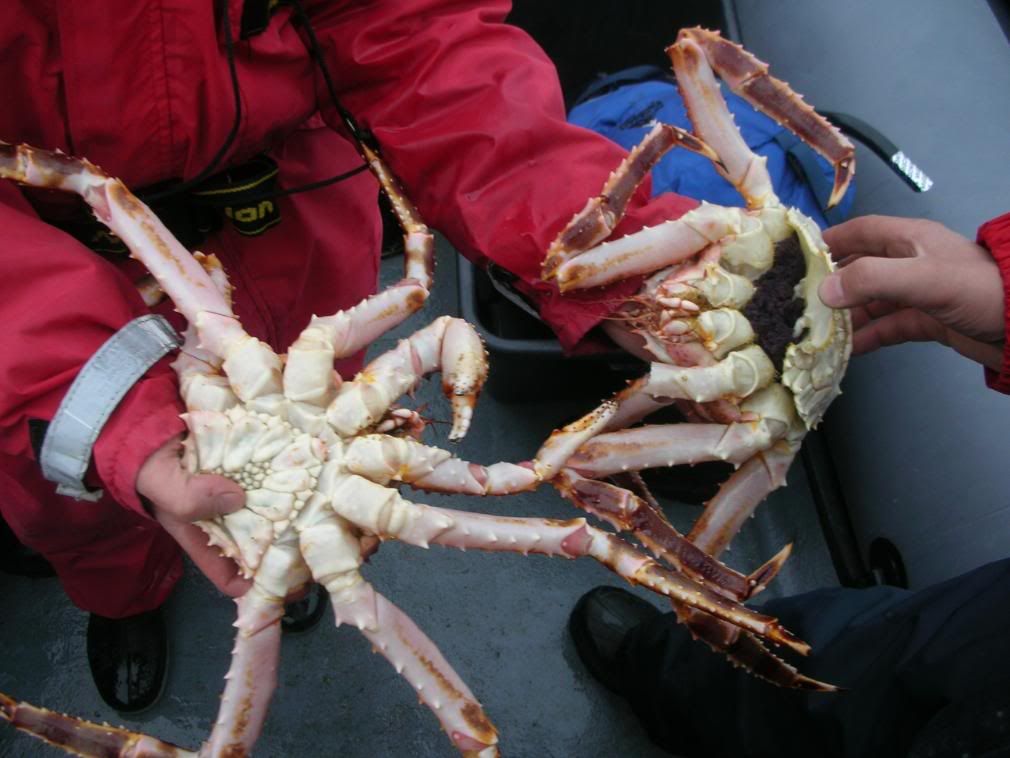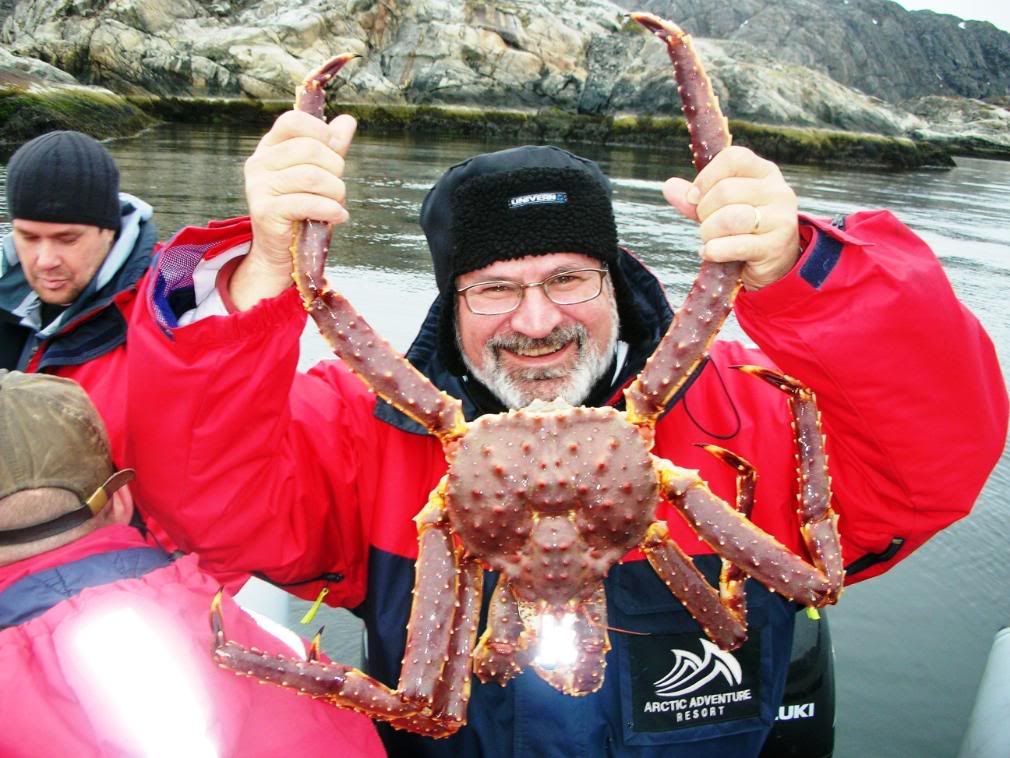 You need nearly one crab each (we where 20) for dinner and after a while we had to search elsewhere to get enough. Then we passed a Bird Mountain! I told you this was about the beauty of nature and this was just taking our breath away: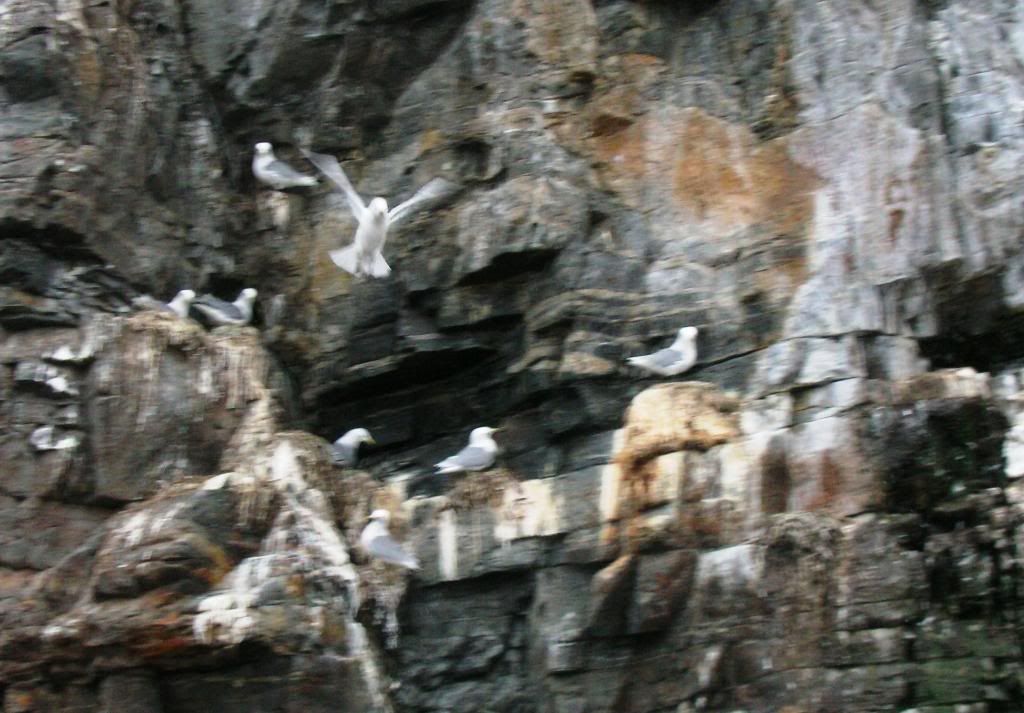 It was a special kind of Arctic seagull called Krøkje – about 600 of them – watching over their nests and keeping their eggs warm. Going closer the experience is hard to explain with words; Seeing them, hearing them, just being among them – it was amazing: The beauty of nature – a once in a lifetime experience.
As if this wasn't enough, I'll give you another wild beauty from the same area: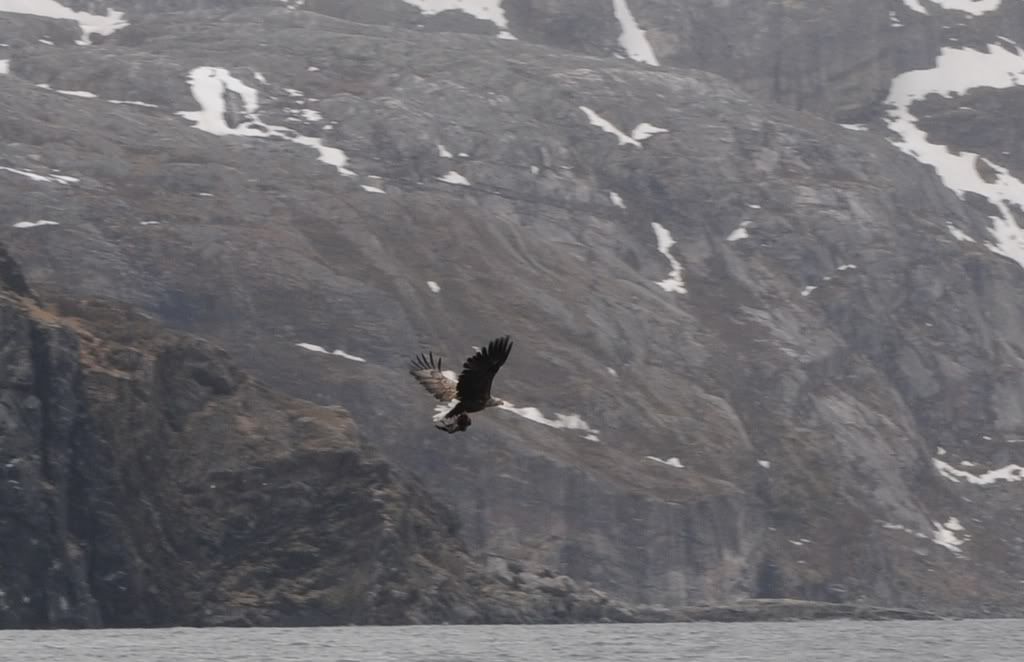 This one is captured by a good friend; Bernt Nilsen, CEO of ECDL Norway – A Sea Eagle in flight with its prey in its claws.
On our way back to the Arctic Adventure Resort, we where hungry for food and looking forward to the great meal. So after steaming the King Crab for 20 minutes, we were served the most delicious seafood dinner – you can't get it more fresh as it was almost crawling off the plate: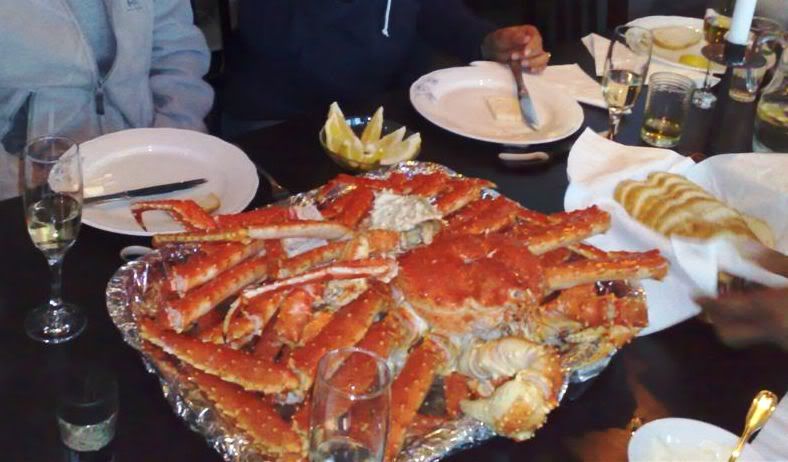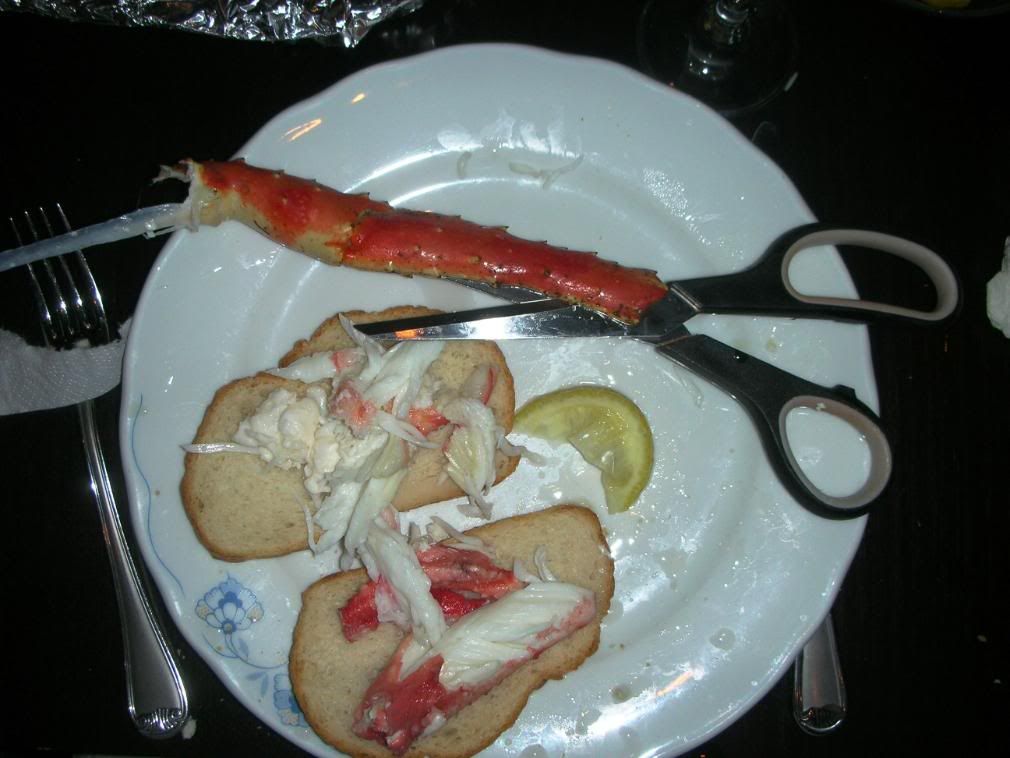 It taste something between crab and lobster. Yes; you use scissors to open the legs!
Then to my faithful readers and everyone else who have followed my last posts about my Arctic adventures:
After eating, it was time for the hot tub. Its a very old Nordic tradition either to warm up a sauna or an out door tub warmed on a fire (no electricity our in the rural you know!) sitting in it makes your body nice and hot – and then – either from a sauna to run out rolling in the snow, or from a hut tub to dive into the lake or sea. When we were there last weekend, it was 5C (41F) in the air and in the fjord. Adding to that: These pics was taking around 1AM – we are talking about
The Land of The Midnight Sun
you know: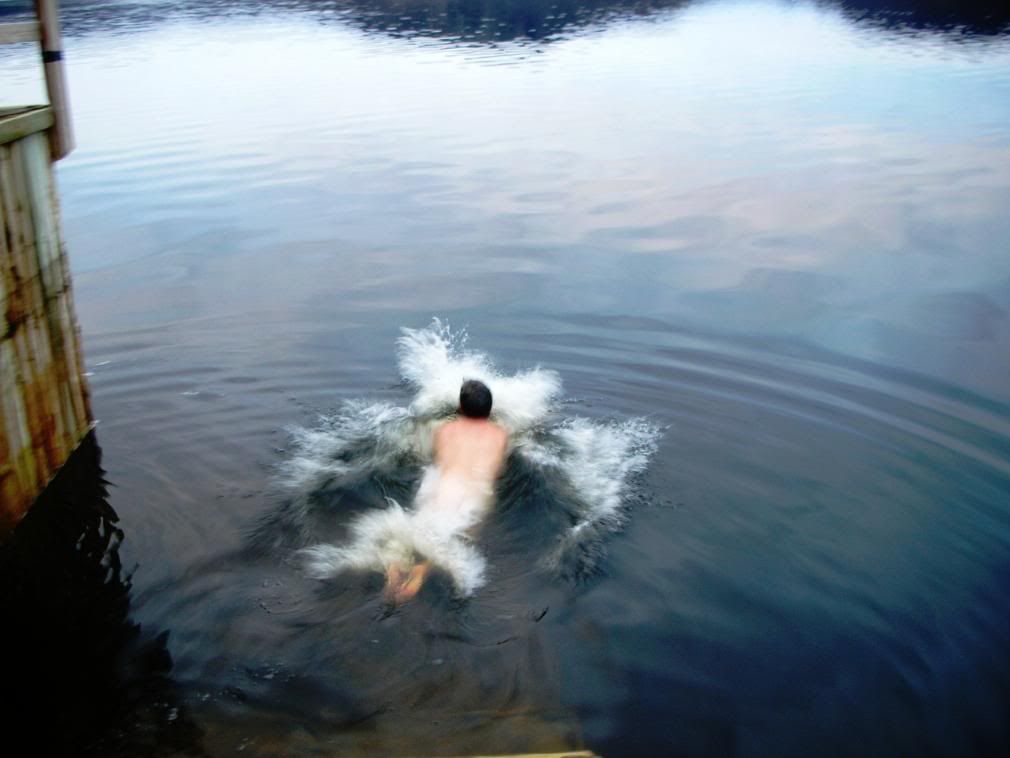 Don't think of it as cold! Its fresh – really fresh – you feel alive and its a great exercise for you heart – actually for your whole body system! By this, I'm also holding my words: Skinny dipping is my way of doing it :lol:
So this is my third and last post from my Arctic Adventure in Kirikenes, Norway (scroll down to read the two others!). I do hope you've enjoyed it as much I have.
If you ever want to experience it yourself – I mean the real nature thing – just send me a note and I'll connect you with the right people up North to give you a nature thrill money can't buy!