To all family and friends in the US: Happy Independence Day and while I'm at it: To include all North Americans: Belated Happy Canada Day (July 1st)!
My faithful readers know I'm married to an American. It has given me the chance to both visit and learn more about a part of the world a lot of Norwegians emigrated to during the 17th century. This means that I've also been there and visited upstate New York, New Jersey and Massachusetts. Nature and the fauna is similar to ours and when my FIL and his wife took us for a round trip in Adirondack National Park, I felt almost like home among lakes, woods with pine trees and birch and of course to Lake Placid, the host of two Winter Olympics.
When my wife came over, she was of course eager to learn about Norway, our culture, traditions and habits. I remember I asked what was typical American folk traditions, clothes, way of doing things and not to mention food. It was of course difficult to answer as the culture is so diverse and actually a mix of European cultures, a bit of Asian and others traditions. Then of course I've learned a lot from reading all my dear blog friends sharing their daily life which enriches the subjects and deepen it. I'm not an expert, but to me it's clear that one thing is typical to Americans only: Thanksgiving – celebrated both in the US and of course Canada (on different dates). Maybe I should go as far as to say: Spare Ribs for the 4th of July is another one, combined with fireworks (which for Norwegians mostly are connected to New Years Eve).
Combining my wife's and mine culture and habits of course enriches my life. So we usually have spare ribs on the 4th of July, too: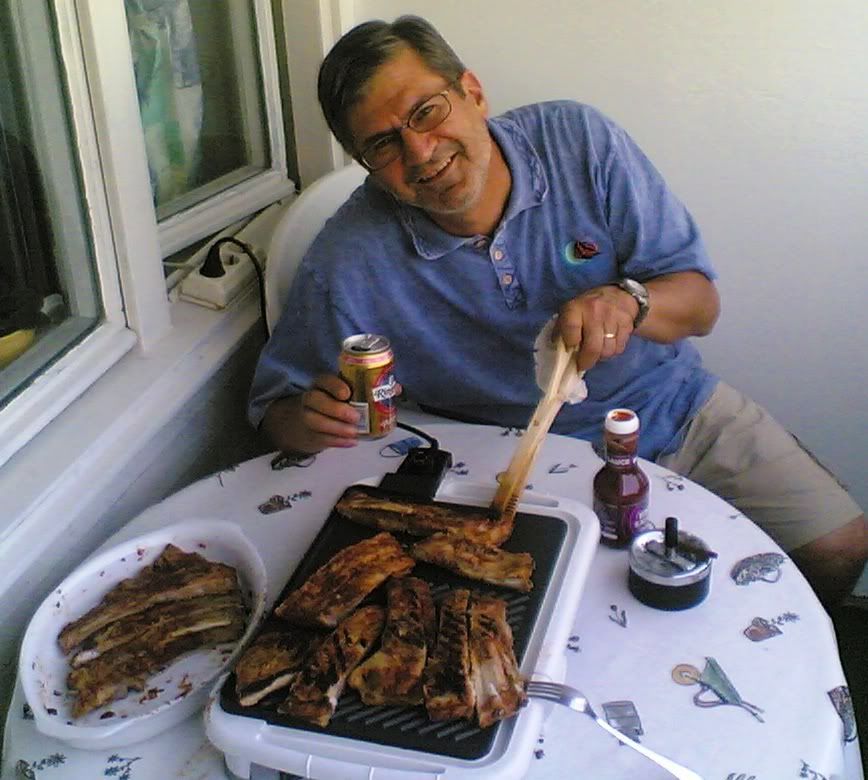 Trying the best I can on our electric grill on the balcony at our vacation home in Sweden. It turned out pretty well, I would say and of course corn is on the menu too: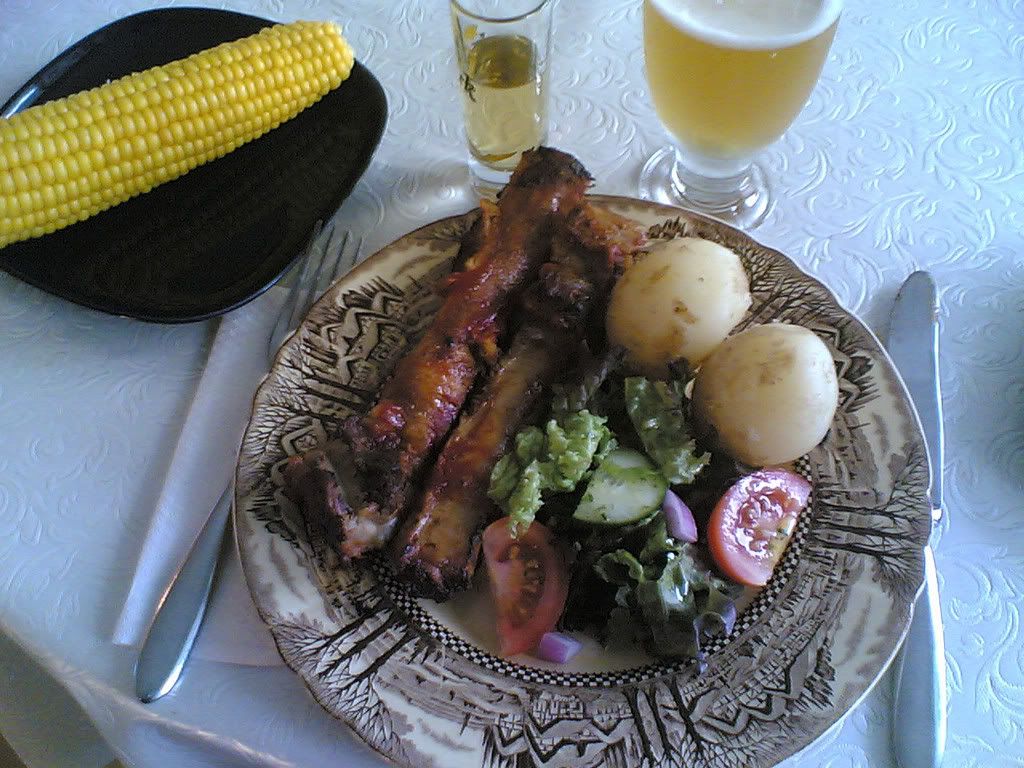 Holding on to traditions is important I think. Kind of mankind's historical vaults, background and roots. Treasuring independence is one of them. In Norway we have our national day The 17th of May. To family and friends in the US: Happy 4th of July!
Speaking about blog friends: Please visit Diane's, an expat American's post from today and send your greetings too!