Allow me a summer "light" post since its vacation time. This week we had my sister and parents visiting us at our vacation home.
With a warm welcome on our balcony in the sunshine, we served a chilly Sea Breese (cranberry and orange juice with vanilla vodka). I guess most of my readers says cheers – as Scandinavians, we say: Skål.
Its always nice to have this quality time with the family in our summer paradise. In Norway we live a couple of hours drive apart and the daily stress and routines prevent us from seeing each other as often as we'd like. Four whole days makes up for a lot as the conversation goes quite easy with stories from our everyday life, a lot of jokes and fun – including a friendly quiz competition now and then. It also helps with no TV and very little computer time while they are here. The top of the cream is to enjoy the long summer nights when the sun does not set before around 11PM.
There is of course also time for a nice gathering around the table and the first evening we where serving lobster – a sure winner (click all pics to enlarge):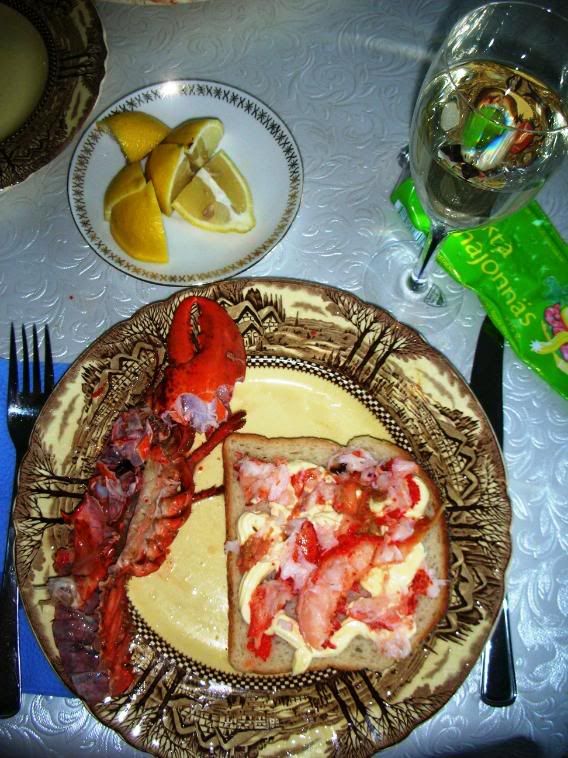 Then of course a trip to the small charming town of Mariestad. The girls are shopping, the boys are buying things for small repairs and people watching (left pic below). After a while its time for a relaxing lunch
at the heritage part
of the city: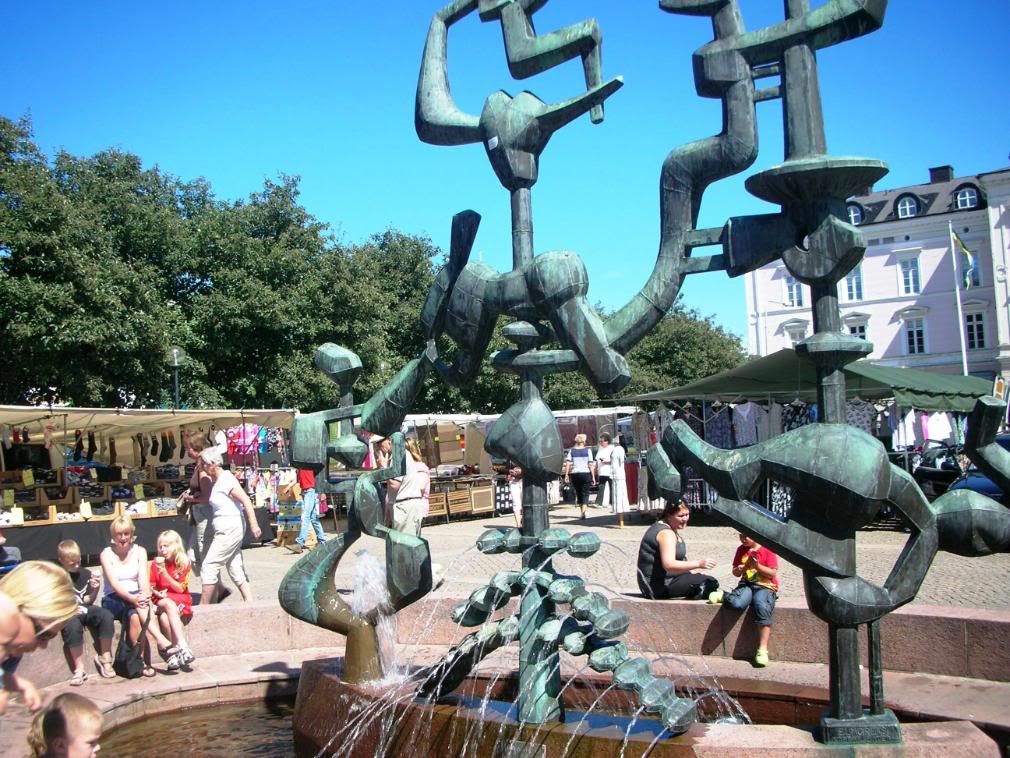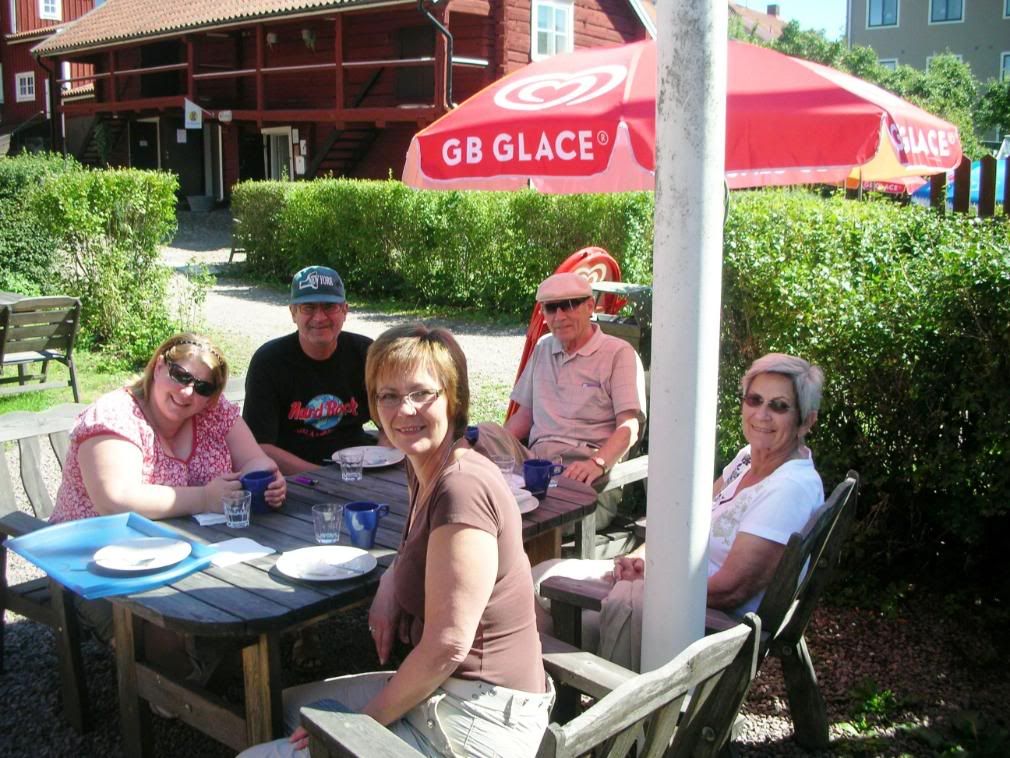 This has become a regular summer visit holding a lot of traditions and one of them (not always on the 4th of July, but close too!) is a Spare Ribs dinner. My family has of course learned to love some of the culture- and food- tradition of my wife Diane (from America). This might look like the Scandinavian way served with Danish beer and Norwegian Aquavit but it is fun to mix traditions you know: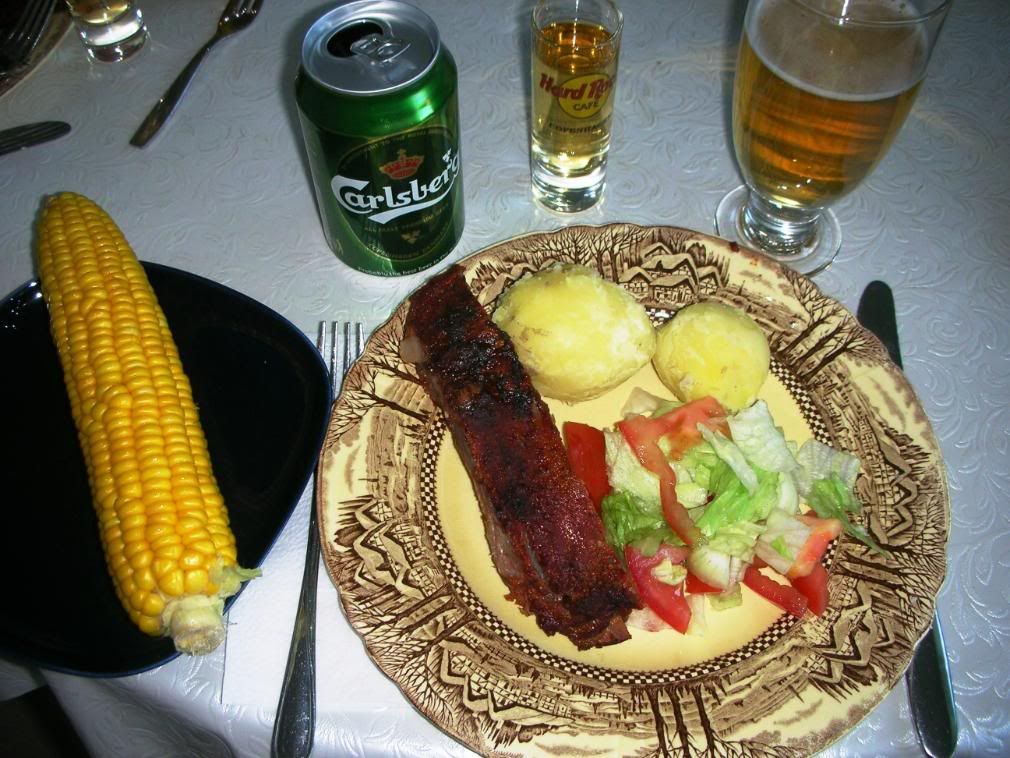 The last example of our summer fun I will share was when my sister was allowed to go crazy on Diane's youngest son's hair. We keep it in the family as my father is a retired hair dresser. This time the requested style was quite easy: Buzz cut please :lol: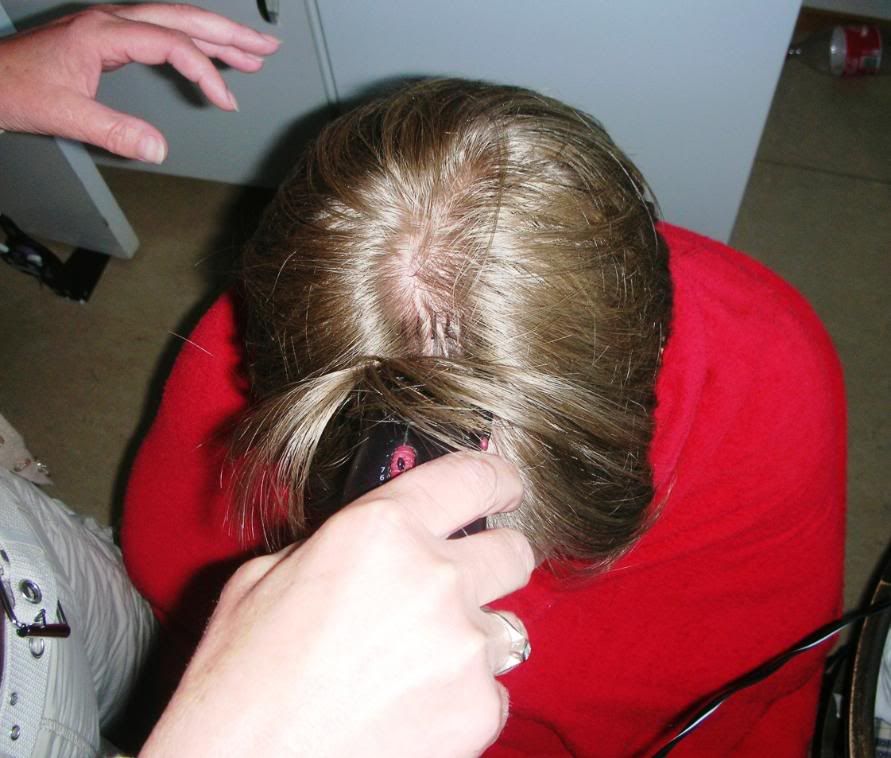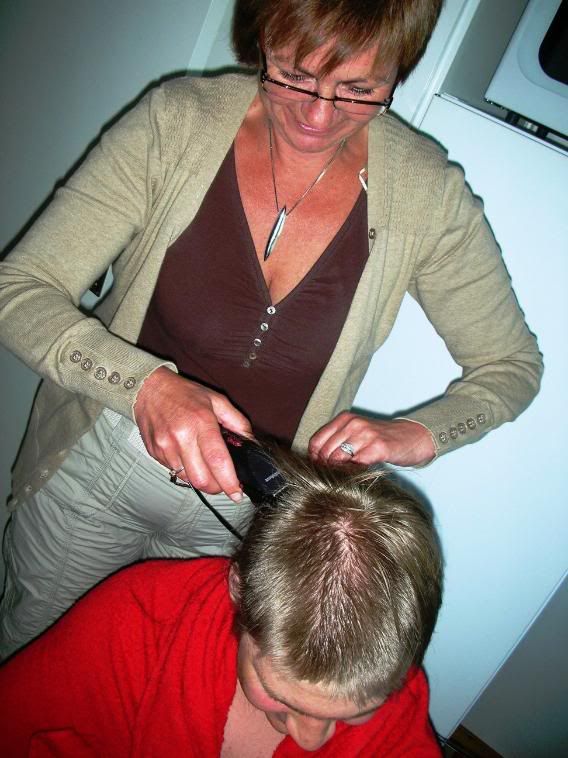 So now you know why I've been more off than on in Blogsphere lately and not been able to visit and comment either.
Please
don't feel neglected! Its just that I so much enjoy summer fun in all aspects possible. In the Nordic countries we are quite good in taking care of the warm weather and long, sunny days we have during summer you know:-)