Vacation is the time to explore and experience something different from the daily routine and everyday life. This time I'll share an adventure taking you 700 years back in time to a significant event in Scandinavian history:
The Battle of Hova in Sweden on June 14th 1275 between peasants commanded by Valdemar of Sweden and Danish cavalry commanded by Magnus III of Sweden and his brother Erik. The result was that Valdemar had to flee to Norway and Magnus became king of Sweden. This is the background for a fantastic medieval week, with the biggest knight parade and tournaments to be seen in the Nordic countries. The villagers turn out to a man dressed in medieval clothes as they invite you to join the festivities. Knights in shining armour encounter each other every night in the fight for the kingdom of Sweden. Let's start with the parade (click all pics to enlarge!):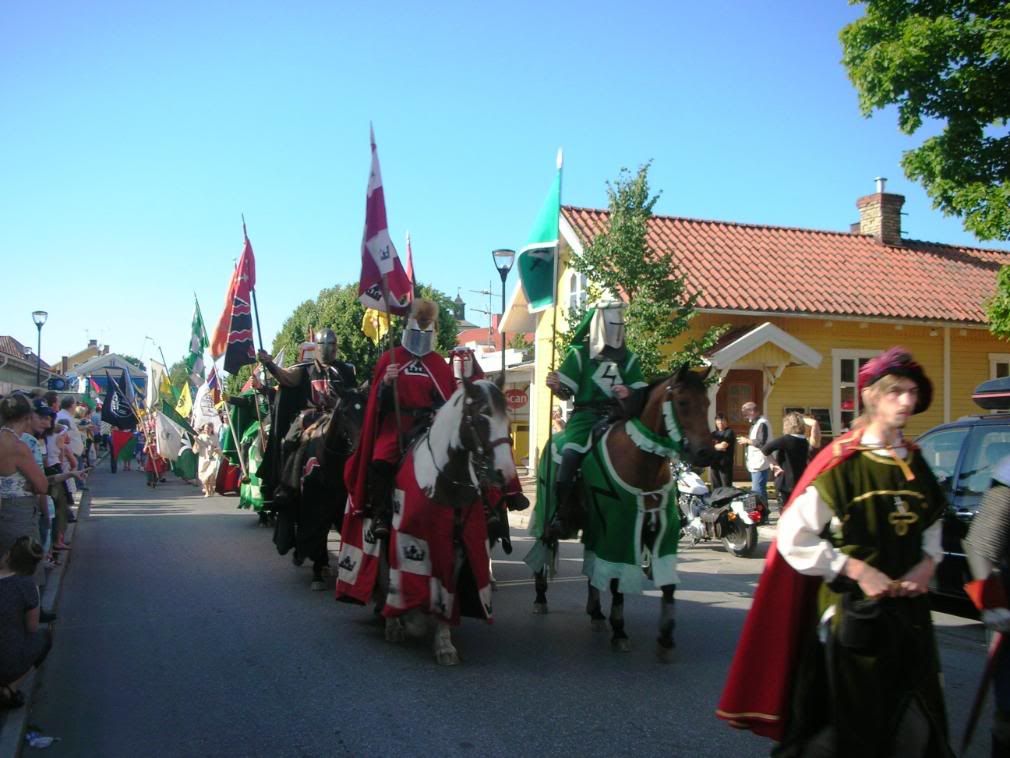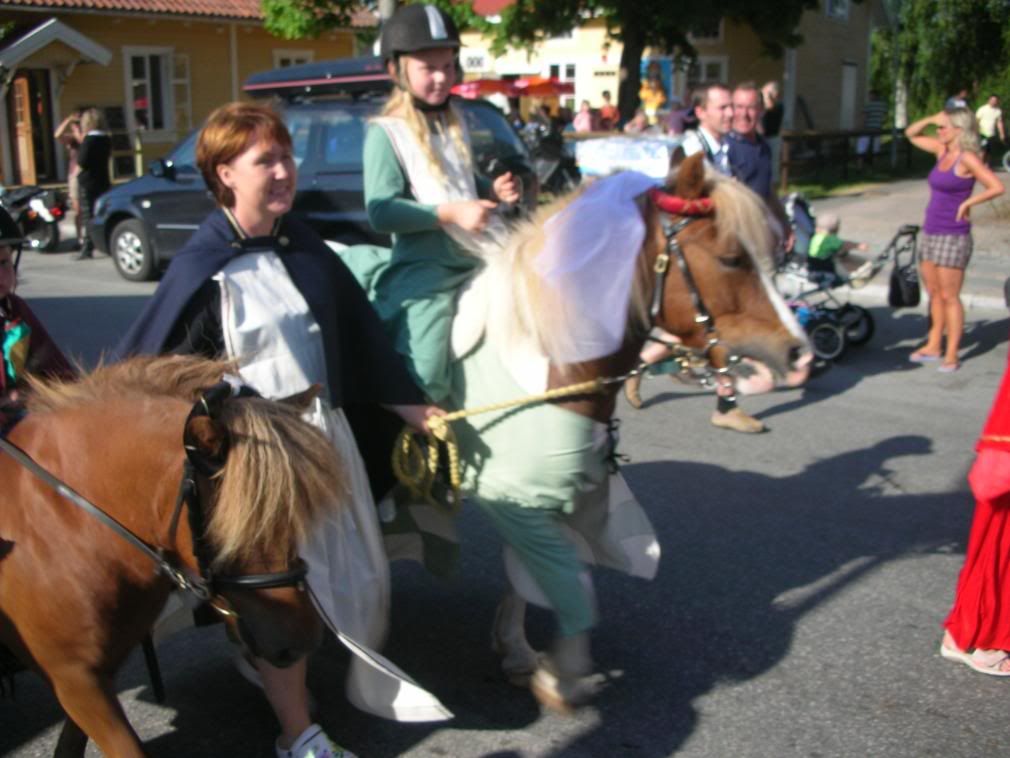 It's amazing how a small village with 1,400 residents fill up such a big parade! I took a bunch of pics and will share in a movee with you:
As a one week fair in this charming village, you have
The Knight Village
: Craftsmen are making and selling their products. The town guards maintain the order among the medieval villagers, and some poor creature might end up in the stocks for a short time. Here you find burning stumps, fragrant herbs, magic stones and plenty of other medieval things that belong to that period in time. Here you can also buy dresses, armour and other clothes if you want to change into a medieval guise for a day or more. I guess pictures are worth a thousand words, so let me give you some examples of what you can see in the Knight Village:

Left: The Medieval Street. Right: Iron Smith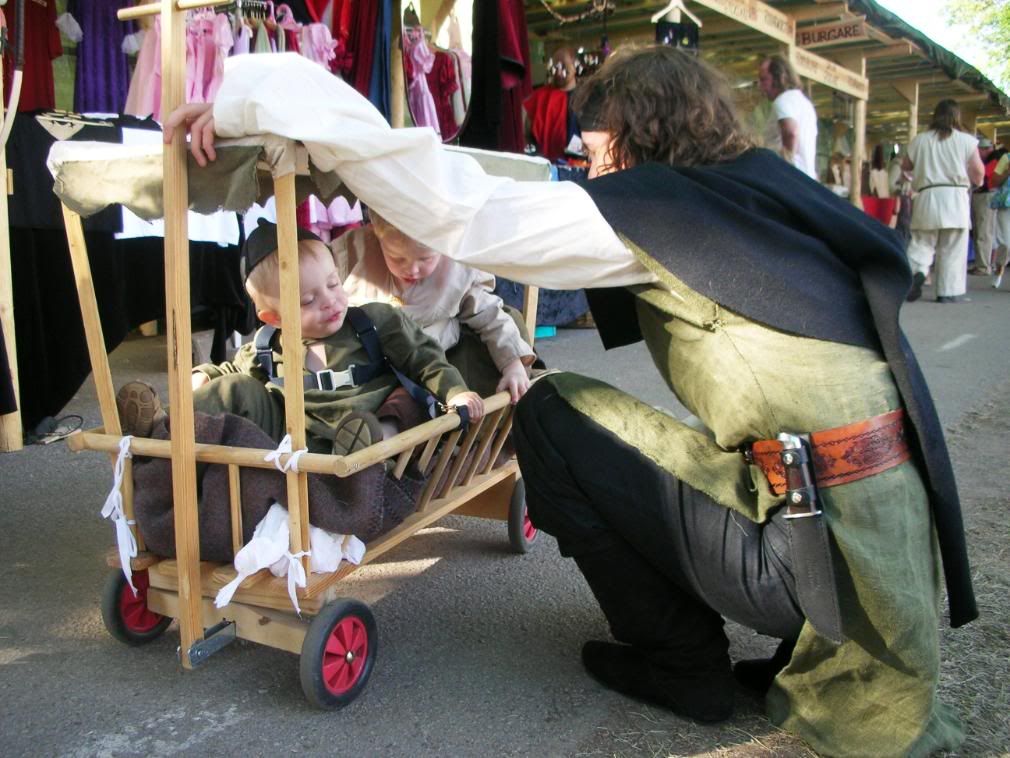 Left: A dog meets a pet goat. Right: Medieval Children Carriage

Again, pictures are worth a thousand words, so let me give you another movee:
Late at night, when the mist is covering the valleys where the medieval kings rode their tour of the country, maybe we'll visit a concert in the church or just enjoy the fragrances in the warm and light summer night. The villagers sleep for a short while but the fair goes on for nine whole days. Do you want come over next year and go back 700 years with us?