My faithful readers know we spend most of our vacations in Mariestad, Sweden. The city is called The Pearl of Lake Vänern. To give you an idea of where we are in Europe and compared to the latitude of Northern America, click to check at Google Map. I've posted a lot about the city and the most popular are Adventures Shopping Trip and Wandering in Old Mariestad. Let me add some facts about Lake Vänern:
The third largest lake in Europe (covers an area of 5,655 km²). It's located at 44 m above sea level and is on average 27 m deep. The maximum depth of the lake is 106 m. Basically all common fresh water fish are found in Lake Vänern. The most important large fish are salmon, trout, bass and zander. The most important small fish is the stickleback and other whitefish.
Since on vacation, we have plenty of opportunities to travel around and explore this area and spot those pearls. Today I will share another quality time I had with my wife exploring the biggest Island of Vänern; Torsö: If you love nature and like the countryside with small groups of houses, some farms and of course quite a few beaches, you will see it as a pearl too. Let me give you some examples (click all pics to enlarge!):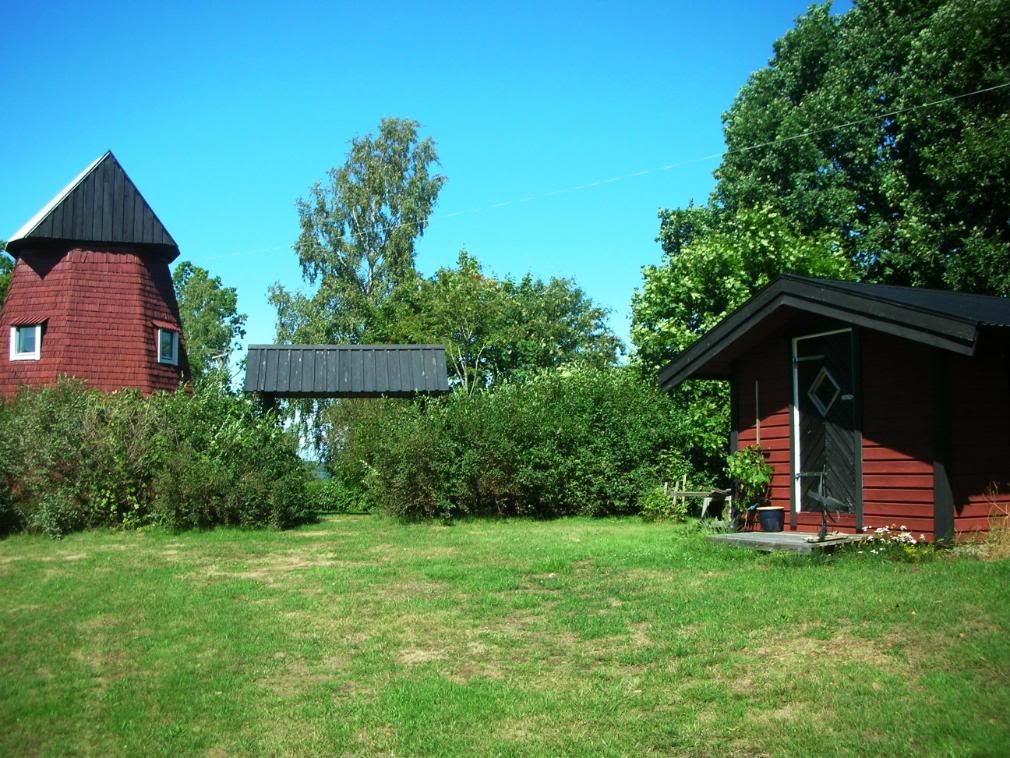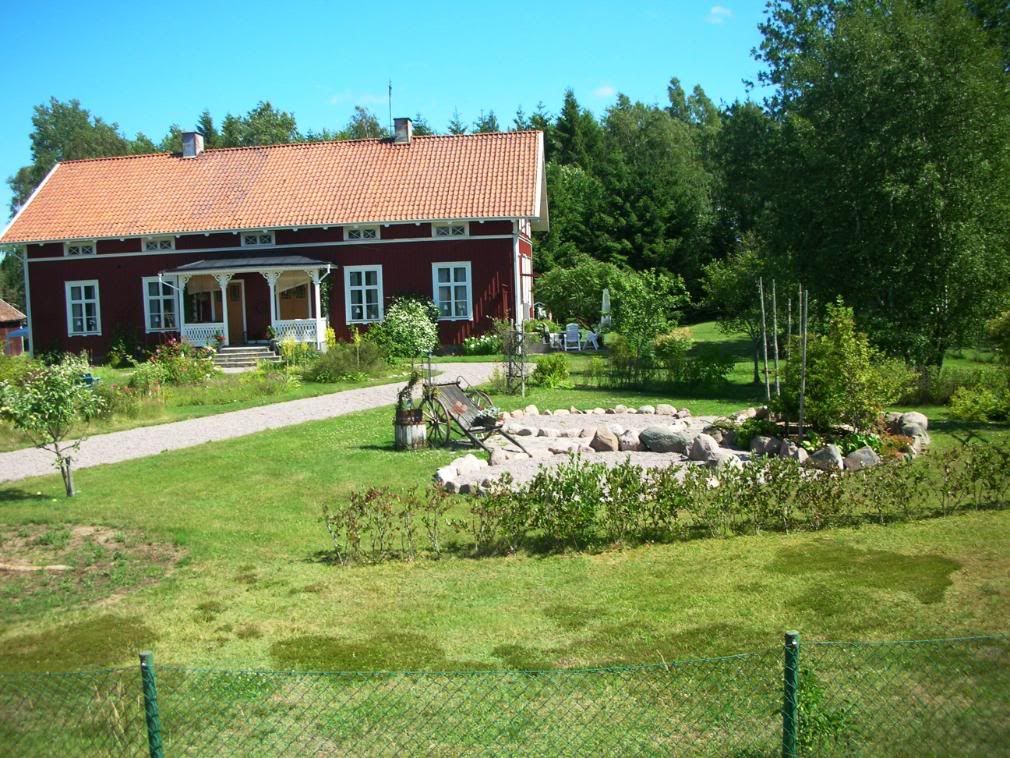 Red cottages in all shapes and houses with nice cultivated gardens as well as farms and of course beaches.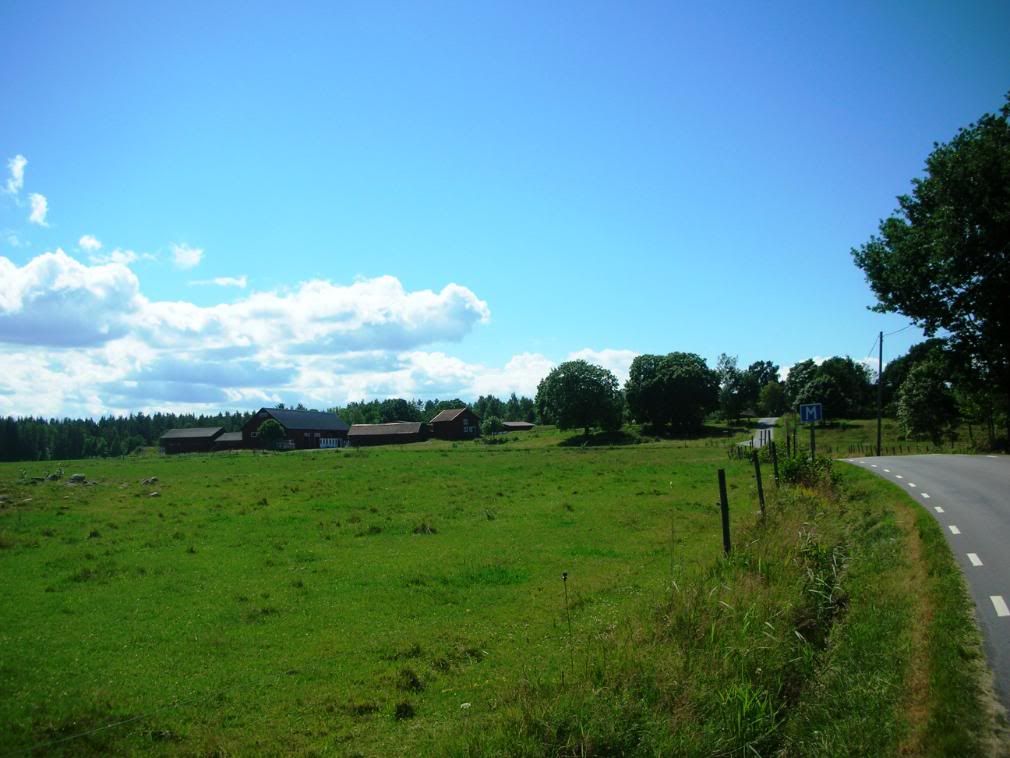 To explore and enjoy these surroundings is just what you need at vacation for recreation and recharging your batteries: Very few cars, clean fresh air, no sound pollution and a lot of candy for the eyes. Let me give you some more: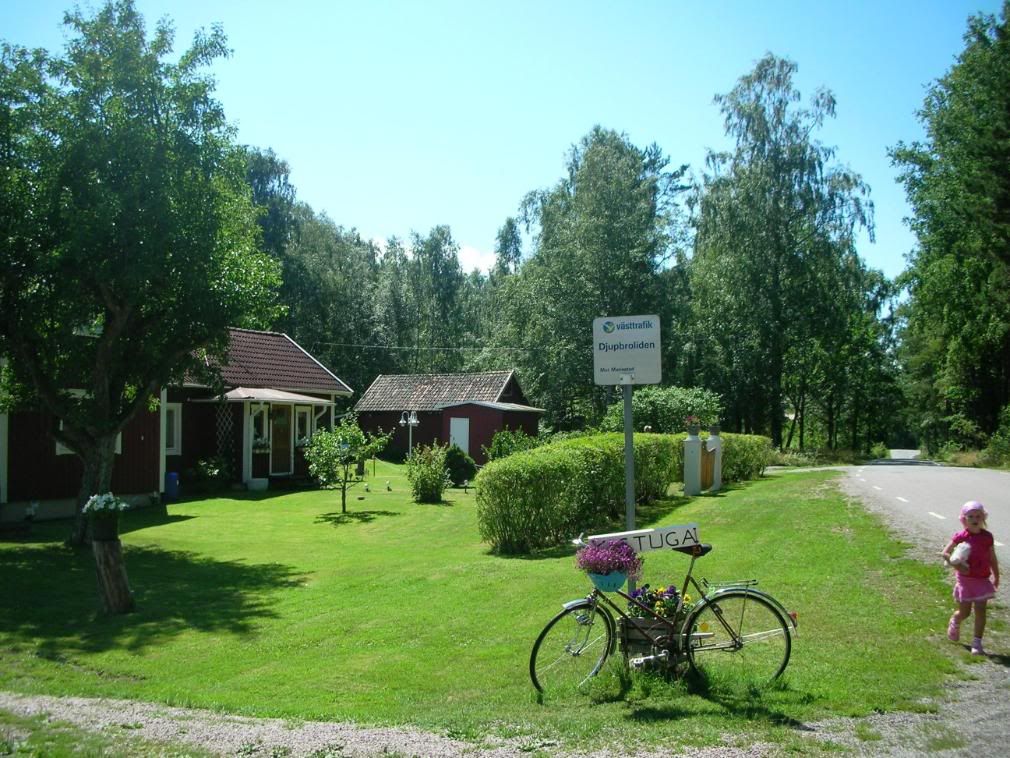 Left: Retired bicycle. Right: A camp ground.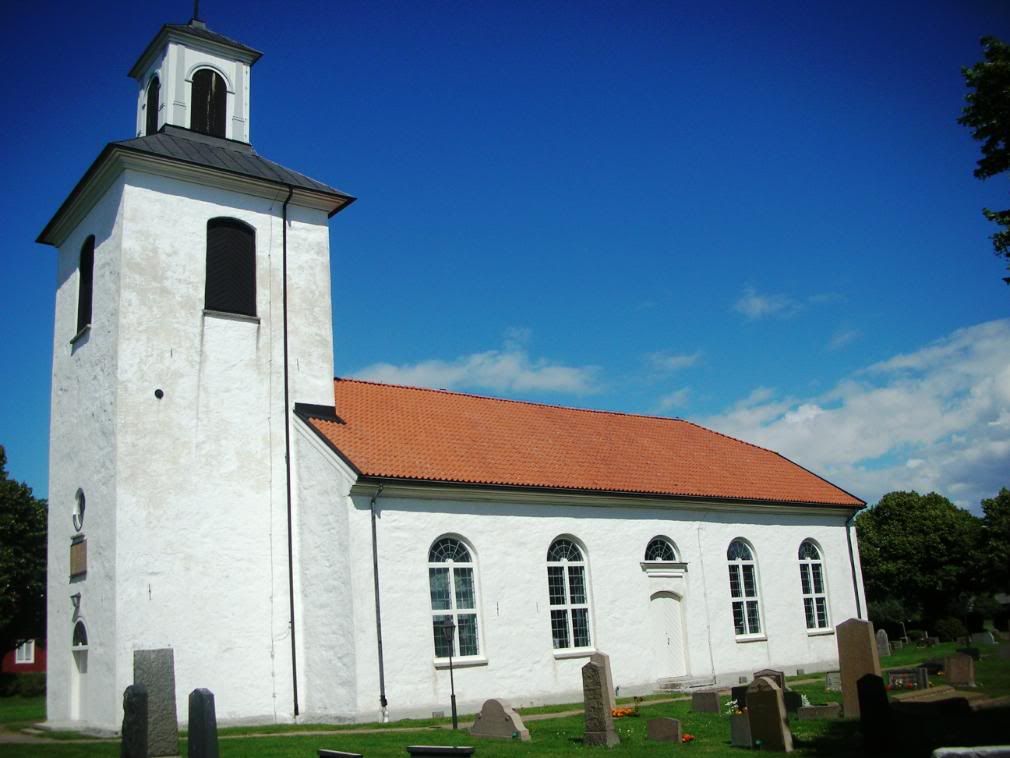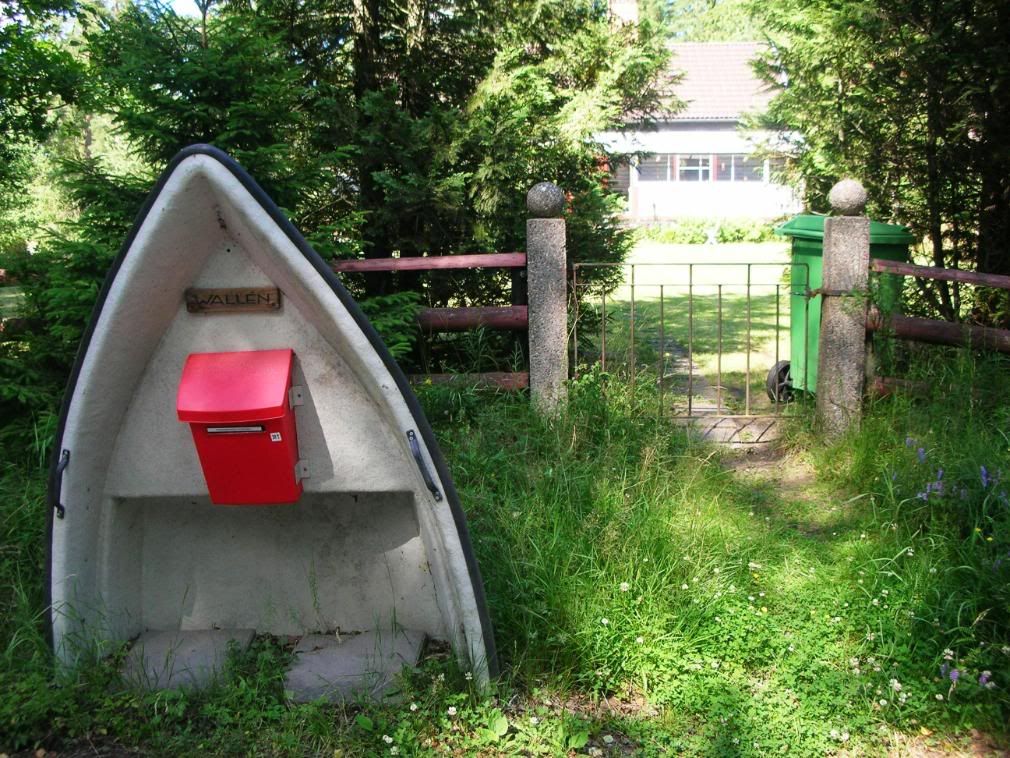 Left: A white stone church. Right: A funny mailbox frame.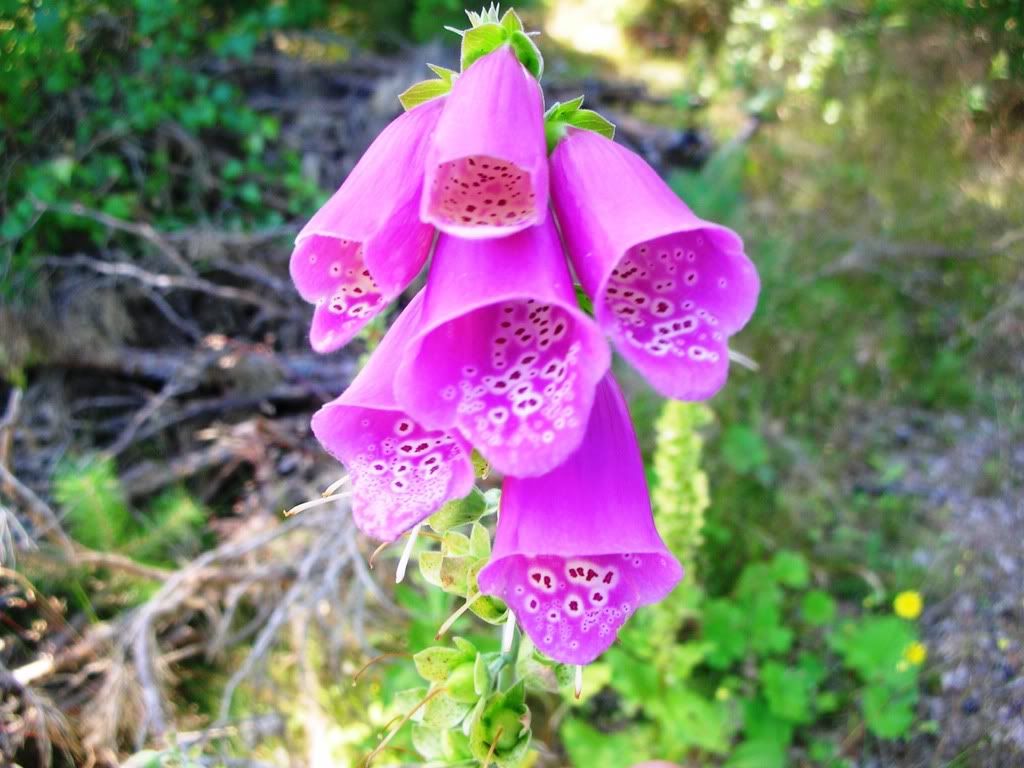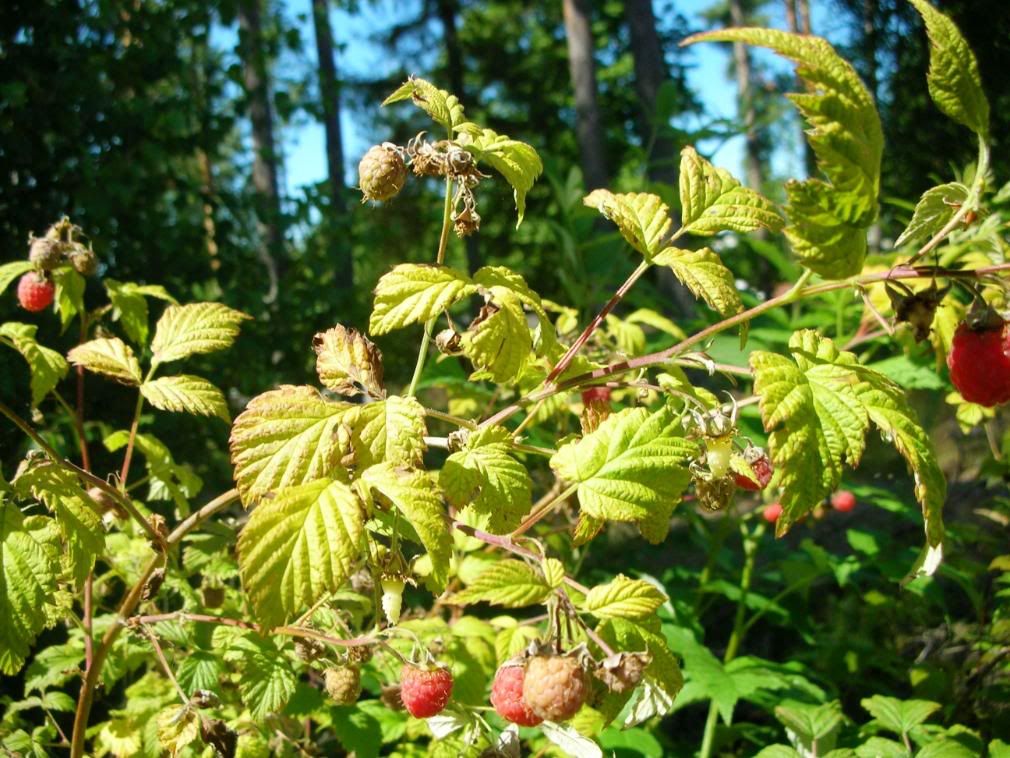 Left: Wild Foxglove. Right: Wild Raspberries.
Like I said; I explored this island together with my wife. So this is a joint venture as today we both post about it. There is a lot more to tell about the architecture – e.g. you might wonder why most of the houses are red – so therefore I recommend all to hop over to Diane's and experience how this adventure looks through her eyes!