Inspired by all the nice comments on my previous vacation posts this summer, I'll share another day and more quality time with my wife. Today, after a couple of days with rain, we decided to play a round of golf. As always, I have my Nokia mobile phone at hand and what actually made me post from today, was that we met this nice young woman on our way (click all the pics to enlarge):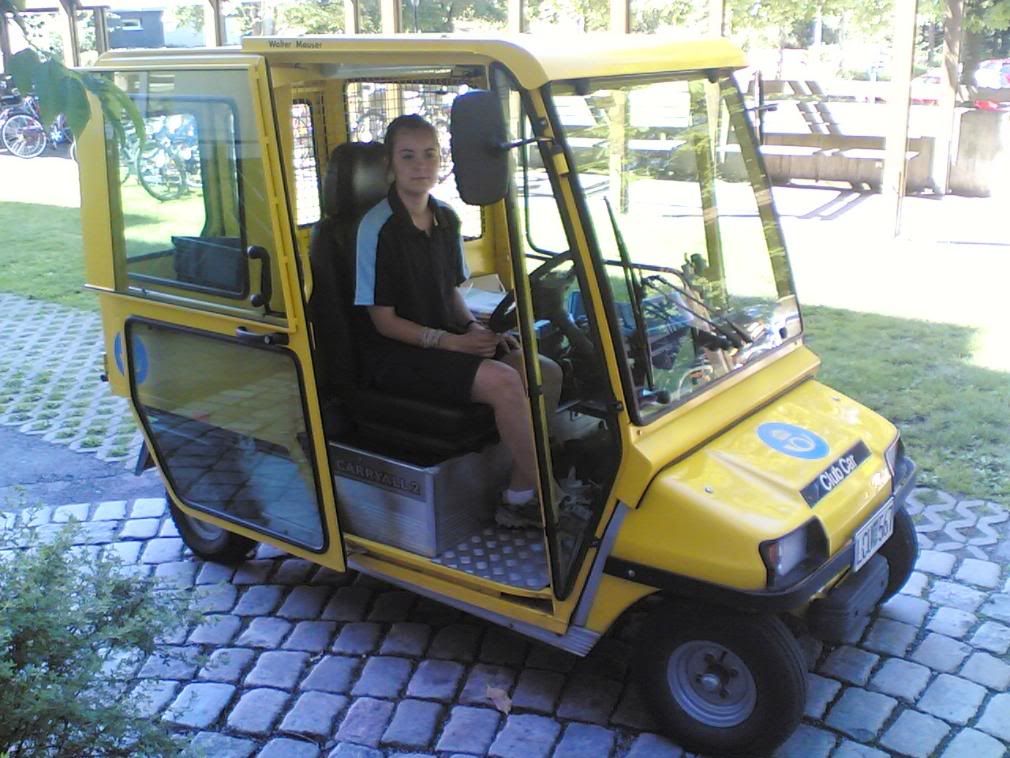 I asked her if I could take a picture and she said yes, but even more: she eagerly told me about this environmentally friendly vehicle. It's electric of course, but what put me in the right mood for today: It is an modified golf cart!
At the golf course, I saw a real golf cart, so that you can compare for yourself: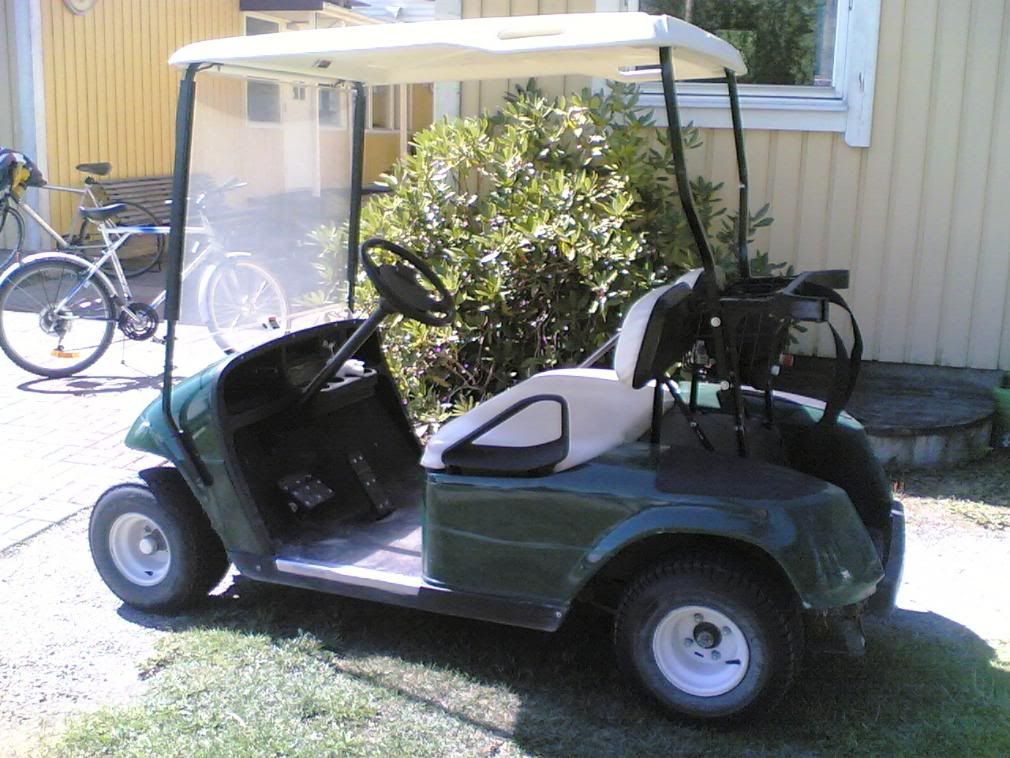 We use golf trolleys, so I've never used one, but it is available for the disabled.
We bicycled to the course today, very convenient – just 10 minutes – as we have our golf bags in the locker room. In addition to good health I enjoy good spirits, because then I can have a pint of beer after the 9th hole. Its a nice and safe ride as in Scandinavia takes very good care of its cyclists with nice bike paths. Read
my wife Diane's post
where she explains all about it! Let me share some of our adventures from our trip back and forth: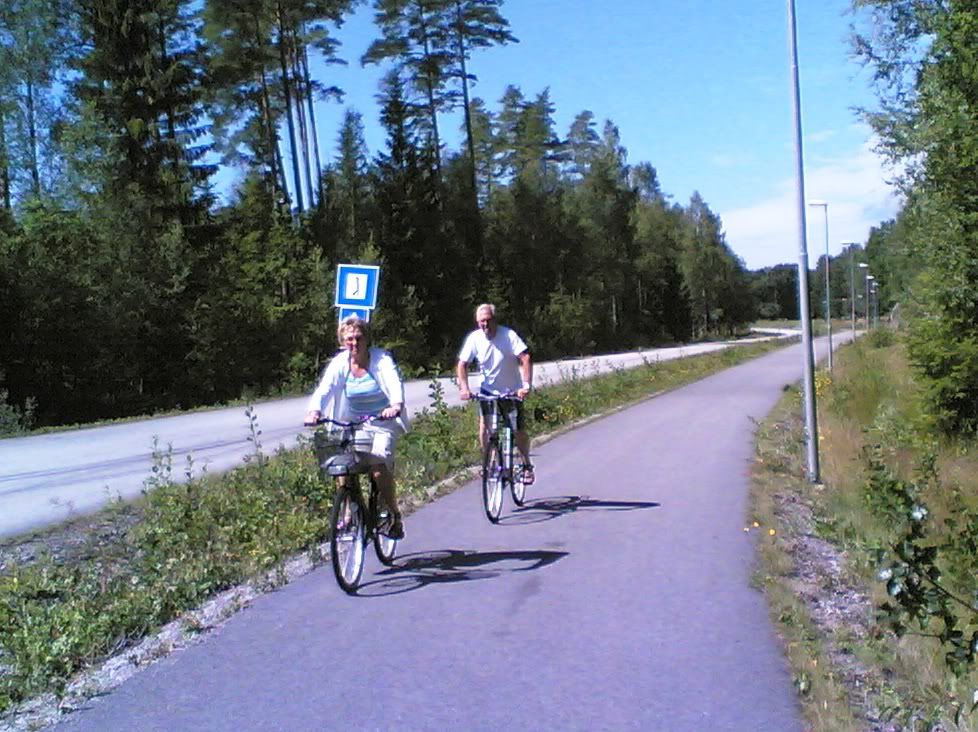 Left: On our way. Right: Passing fellow cyclists.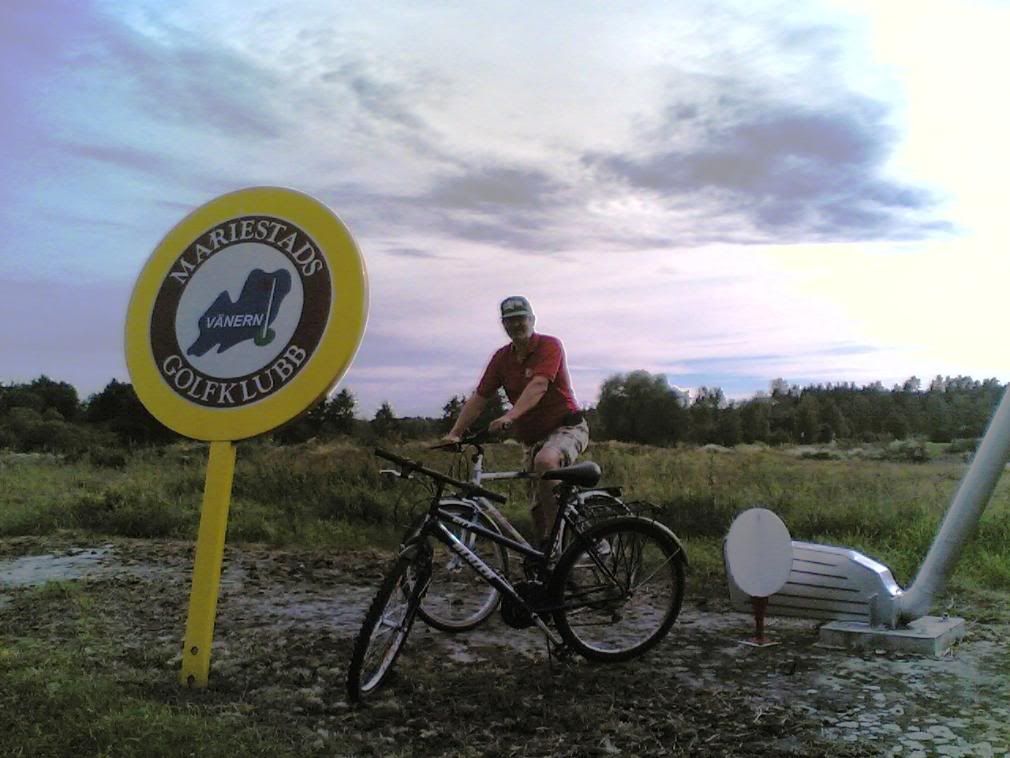 Left: Enthusiastic onlookers ;-) Right: At our home club's welcome sign.
Talking about environmental golf: Approaching the course, I spotted another peculiar vehicle and couldn't resist shot one pic with my mobile phone: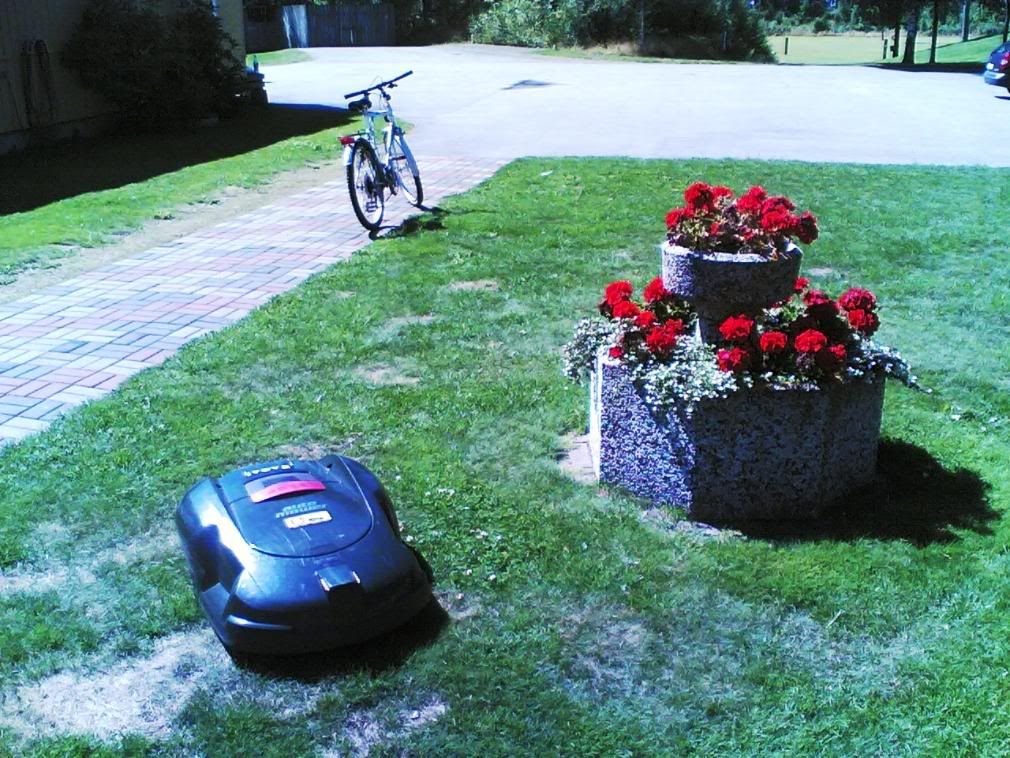 An electric automatic lawnmower.
For those who aren't golf fans: I promise I won't go through the whole game – allow me to remind you that I had
Hole in One
three years ago though :lol:
I'll just say we had a jolly good time, great exercise and most of all: playing is a social delight in a flight with another nice couple we met on the tee. For those who haven't caught on yet: Golf is a social sport and for a network evangelist like me, its just fabulous. So lets forget about the score and such and present the Swedish (in the middle) and the Norwegian team, after a very pleasant round: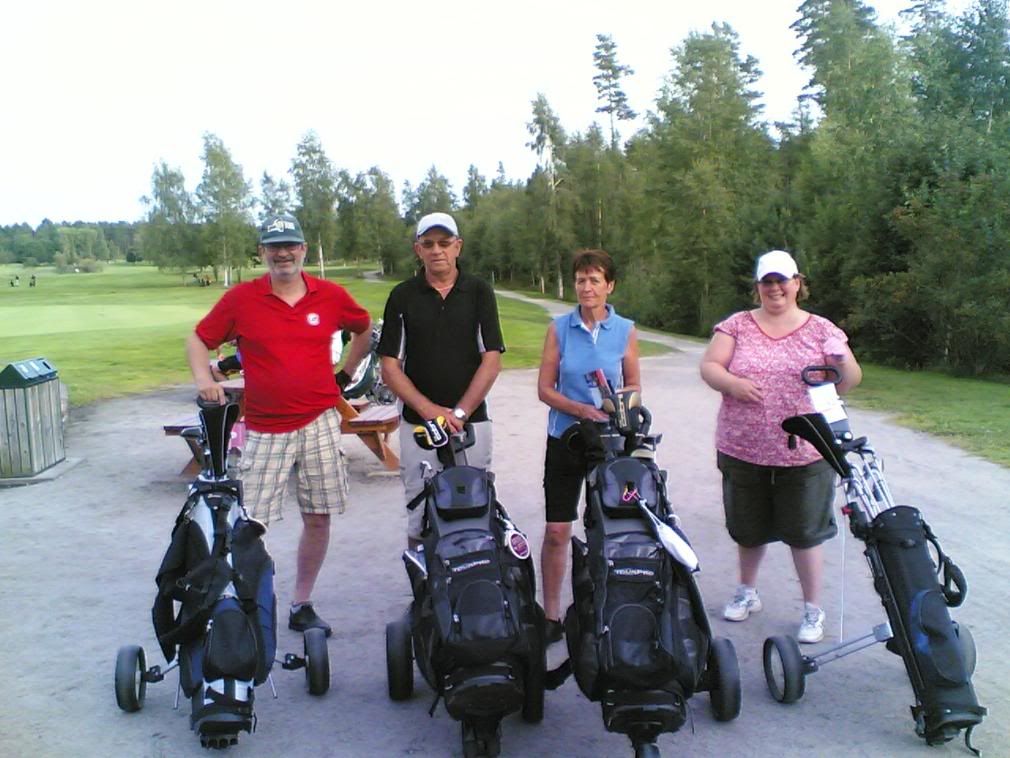 We book our tee times on the net of course, so who wants to play with us next?