I'm still on vacation and having a good time in Sweden. I'm still in the mood to share some quality time with you as well; Today something special, since we have bloggers guest of honour and I do think my faithful readers will recognise right away (click pics to enlarge!):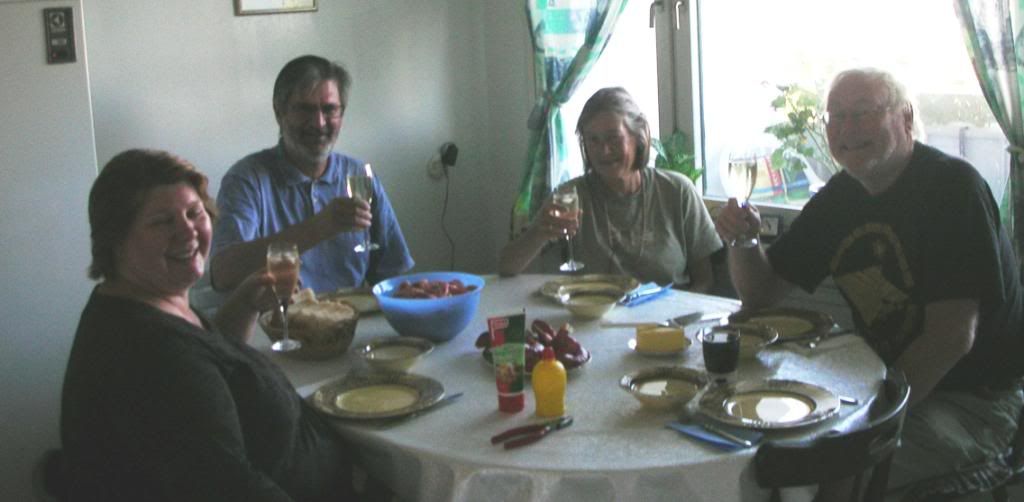 Gathering around the table for a wonderful seafood dinner. If you are looking for the good life: Who can ask for more?
I don't know about you, but for me: Sitting around the table, eating good food (for summer I would think shrimp and lobster is just right), a nice conversation about all and nothing is ideal and doing it together with good friends just makes the adventure perfect. Let me share some of the good stuff and some of you might recognise my good colleague and mutual blog friend already: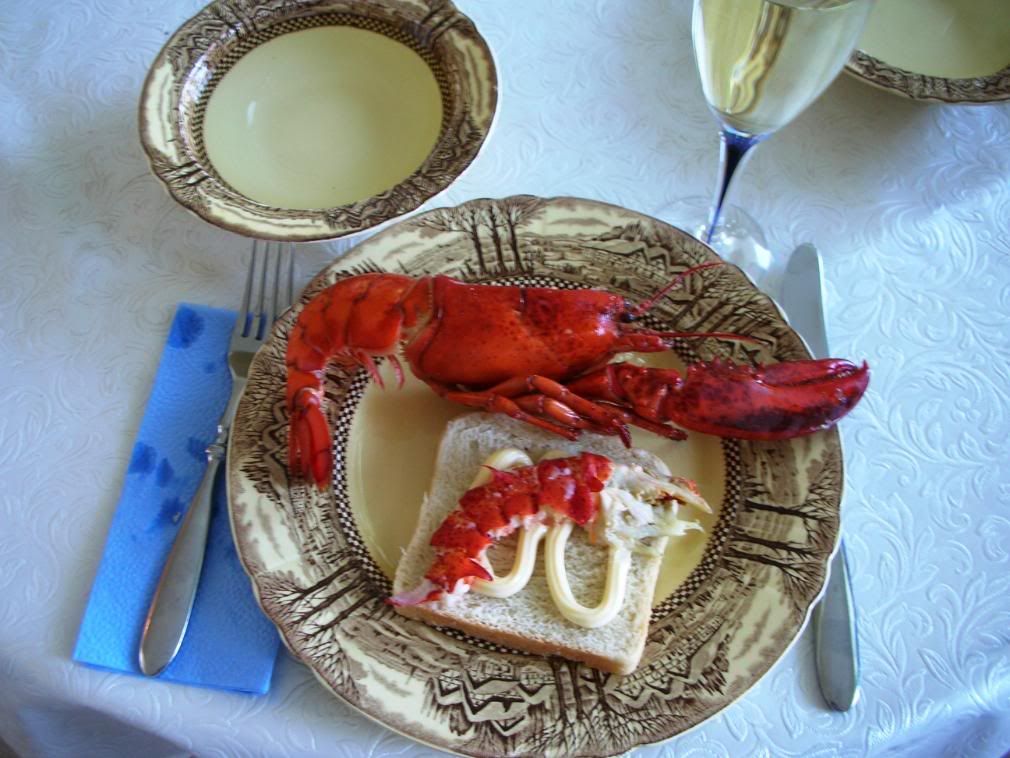 We're eating it natural on a loaf of bread and Tor have a slice of butter underneath.
We have the loveliest warm summer weather. After dinner, we had coffee avec on the balcony enjoying the sunset for an hour around 10. We always consider our gathering a celebration and Tor had even bought cigars for this first evening: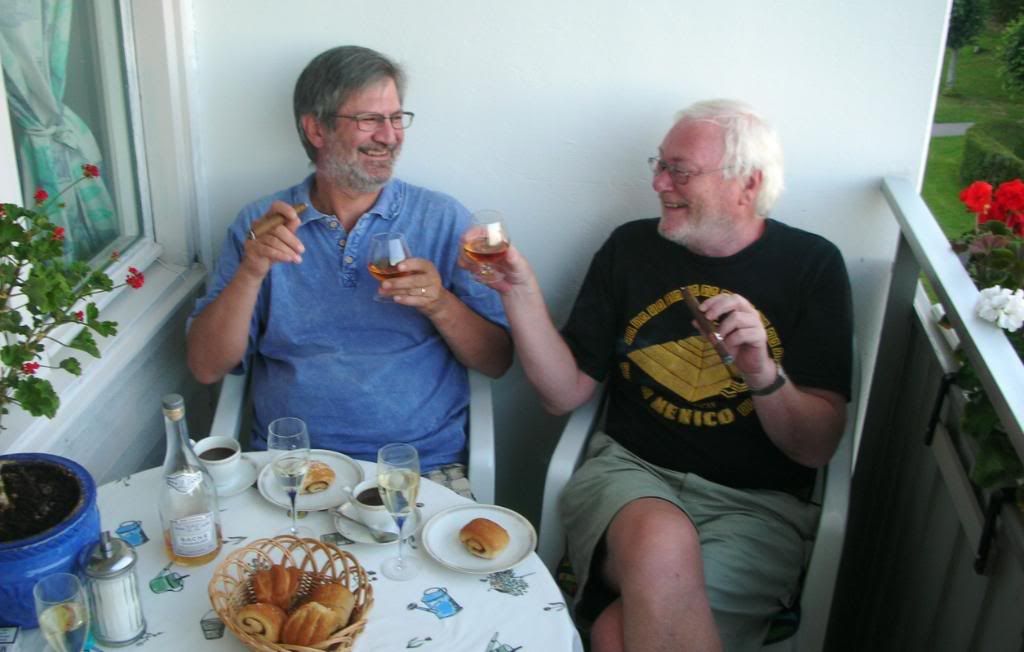 Tor and Anna will be staying the rest of the week. Tomorrow we are going to an island with a beach called "
The Big White Sand
". Its like a tropical island for us Scandinavians.
So stay tunes on all our blogs! As an example: This adventure is also posted at
TorAa's
and
Diane's
!