If you like to live life the fullest, you have to be aware and stay in the present. Being on vacation gives you an extra opportunity to de-stress, do things different from your daily, urban life and really recharge your batteries. Living in Scandinavia gives an extra opportunity to enjoy a warm summer day: an example of how we really appreciate all of the significant four seasons (I'll get back to that later).
A couple of days ago, I posted about Mariestad in Sweden, called the pearl of lake Vänern and nearby: the island of Torsö. From there you can go further out to Brommö island by cable ferry. We are really talking about the countryside and at Brommö motor vehicles are not permitted without a special licence. So imagine a nice little island with no cars, no shops or anything else that's associated with our stressful consumerism lives. I would call it the closest you get to paradise (click all the pics to enlarge!):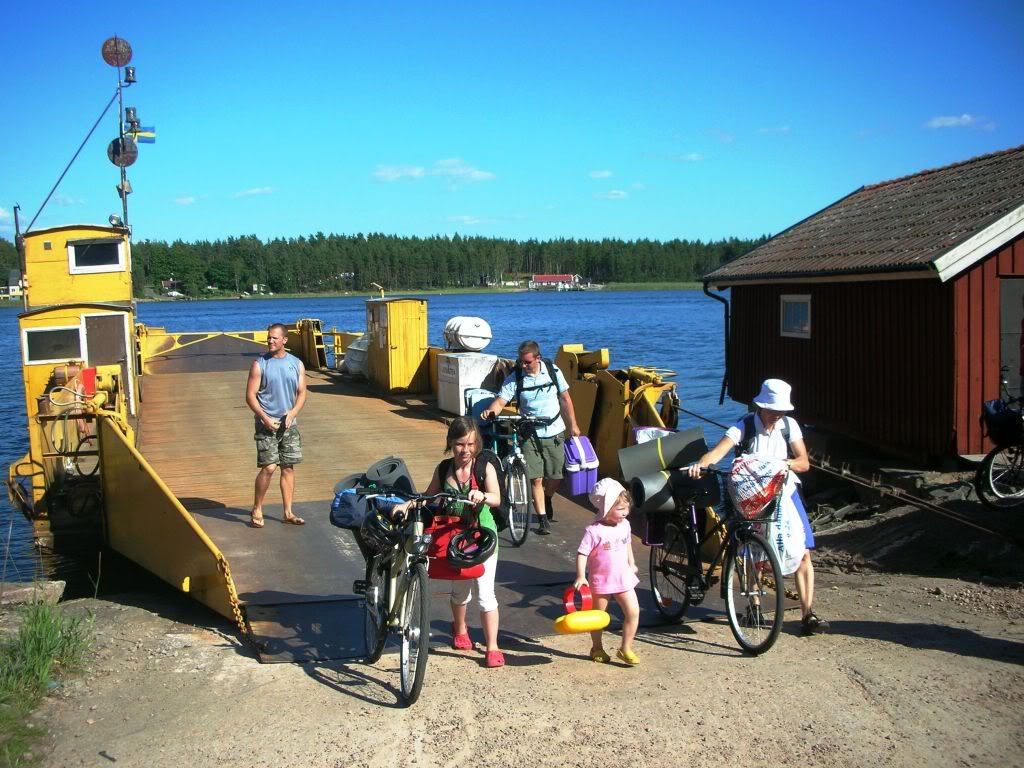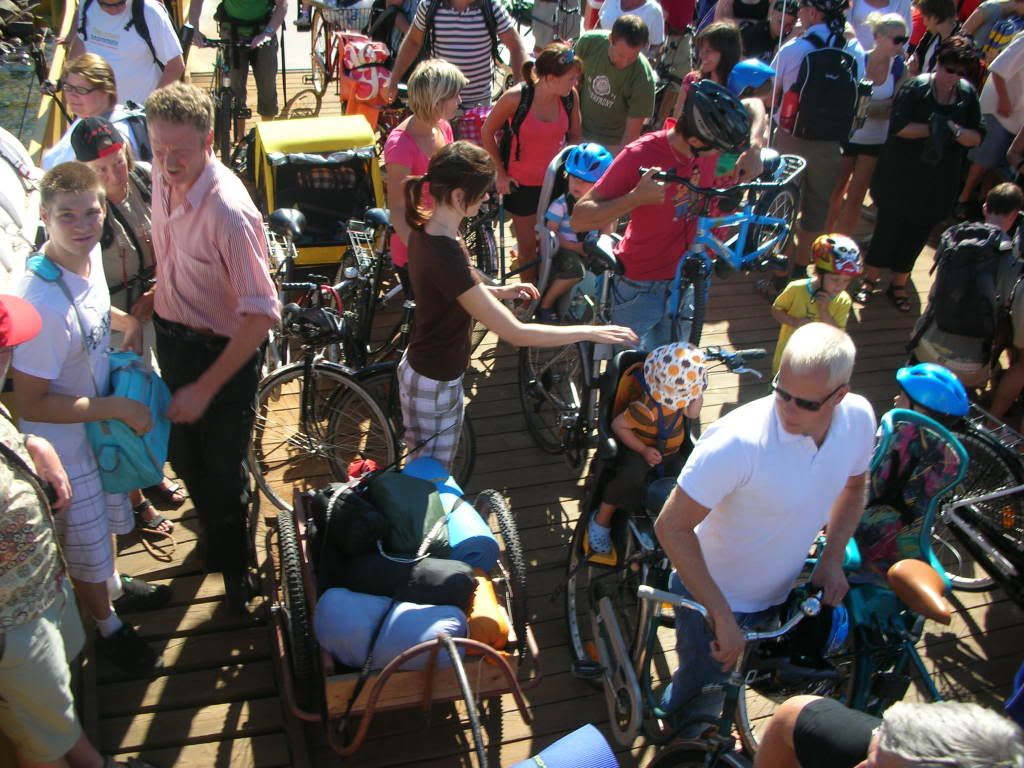 Left: Emptying the ferry. Right: The ferry full of bikers.
So some bring their bikes along and some rent them when the ferry lands on the island: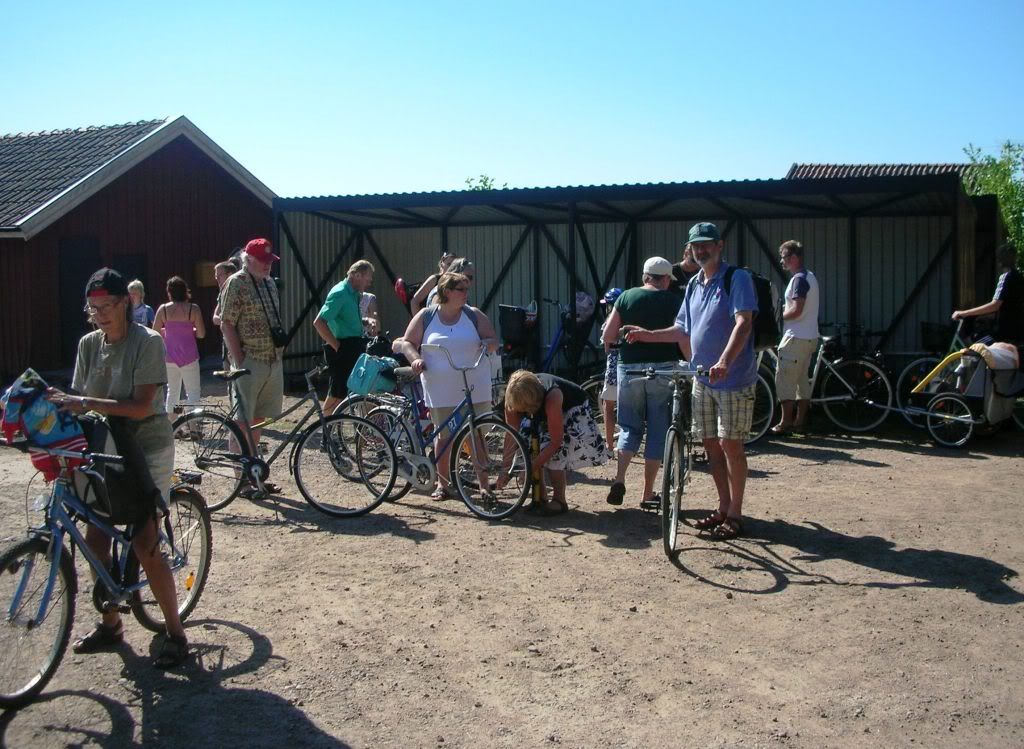 Some bikes might need extra service like pumping up the tires.
All around the island, you have the most charming small beaches or private spots to relax and enjoy. I think we are quite good at it and no wonder since we know in 6 months the temperature will be below freezing and the lake frozen. We bicycled for around 45 minutes to our favourite:
The Great White Beach
:

Some are already settled down, some have just arrived. Some are tanning topless, some are not. We are in Scandinavia you know ;-)
We were there for about 5 hours: laying on the sand (some even had a power nap) and of course swimming (refreshing in 19C – 66F):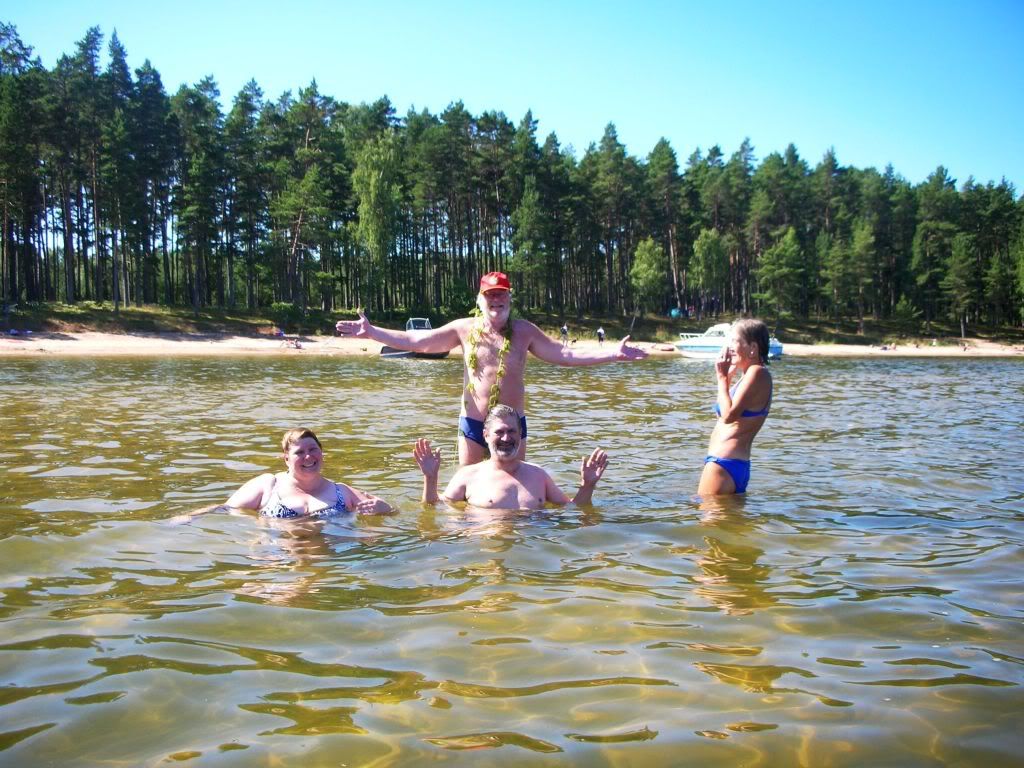 Living life to the fullest with our friends Tor and Anna.
Laying on the blankets, of course we had something to eat too: Leftovers from our lobster and shrimps dinner the evening before.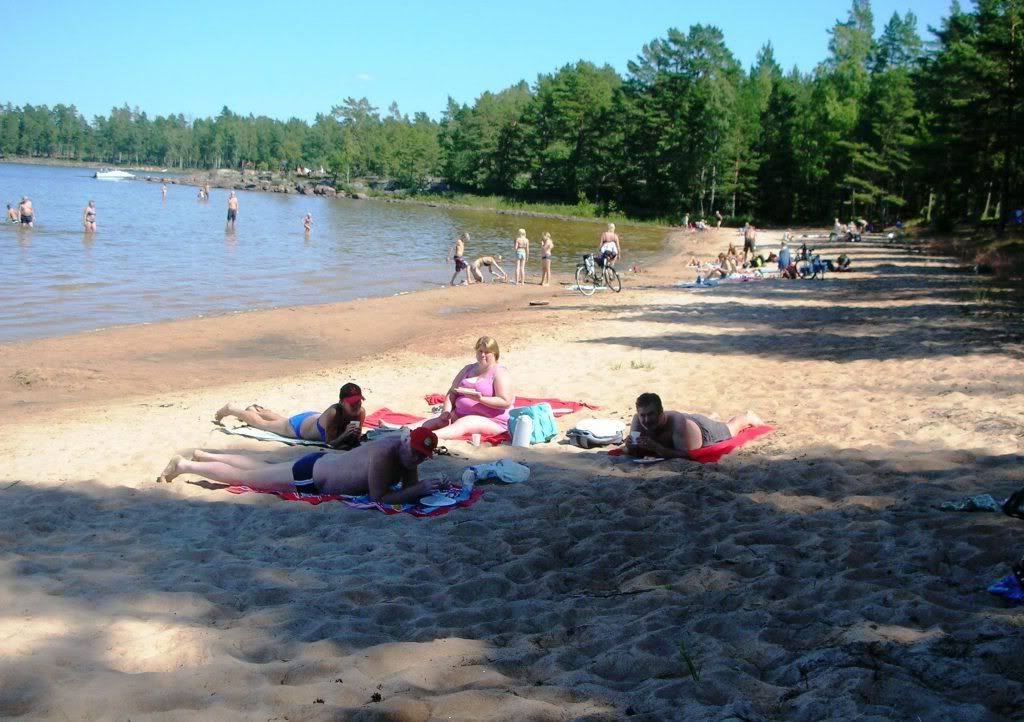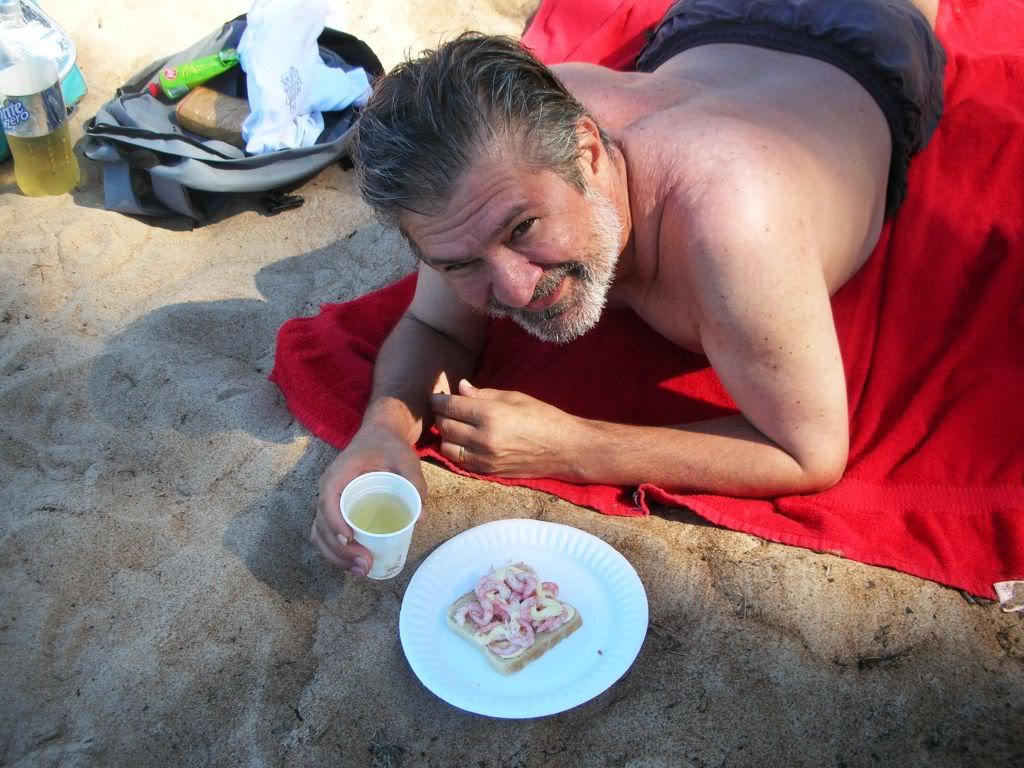 Right: I even had a glass of white wine – a bit casual in a plastic cup.
For you it might sounds like just another day on the beach. To me it was another quality time together with friends, remembering that this is what we are dreaming the whole winter long, with snow and below freezing temperatures. That's one of the good thing about the significant four seasons: You enjoy each and one of them…. as long as you stay in the present and live life the fullest.
My wife
Diane
has posted about the same adventure and so has our blog friend
Tor
who is visiting us along with his wife Anna. Click and read about our beach day from their perspectives!