Yet another adventure to share from our summer vacation. This time from one of Sweden's most impressive historical constructions: The Göta Canal. All the way from Stockholm into the middle of Sweden, it stretches between Mem at the Baltic with 58 locks and Lake Vänern at Sjötorp and then down to Göteborg. The charming village of Sjötorp is a beautiful, well kept country village with very nice, old architecture (click all pics to enlarge):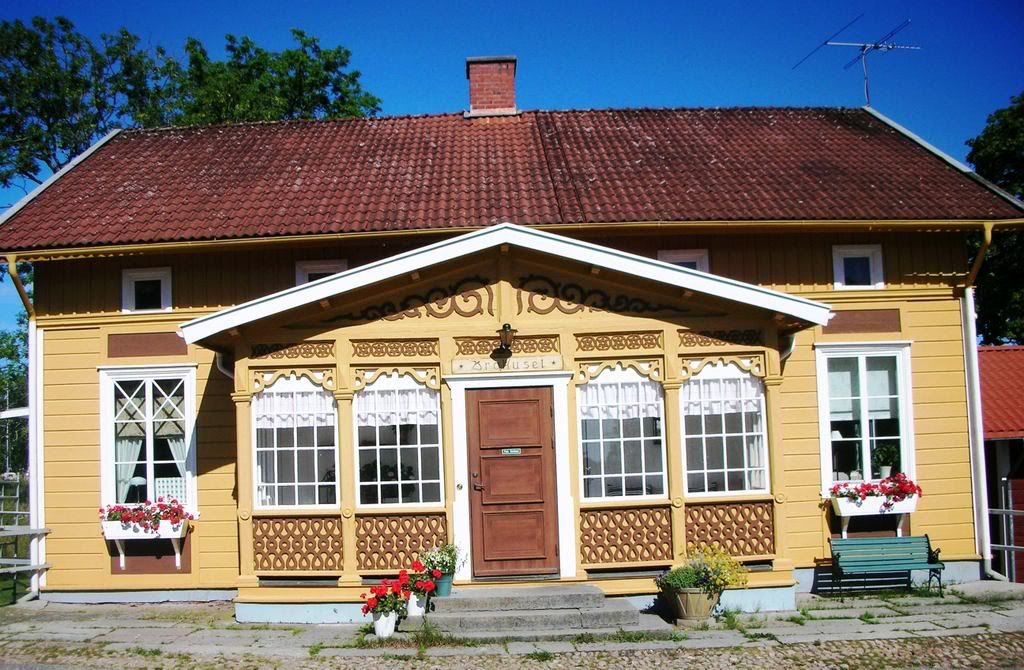 This Canal is one of Sweden's best known and most popular tourist attraction and has been named
the Swedish Construction of the Millennium
. The 190 km canal was build between 1810 and 1832 by a total of 54 000 soldiers who dug an amazing 87 km of it by hand. The construction was initiated and headed by
Baltzar von Platen
. Let's have a look at how it looks like today: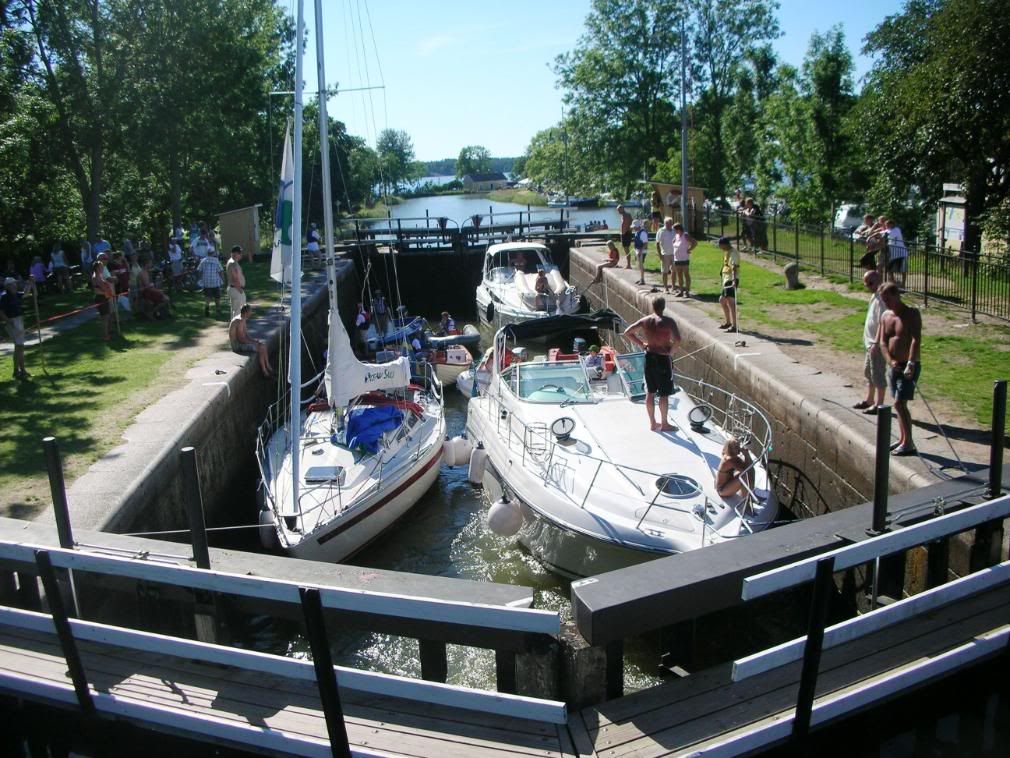 You can experience a wide and appealing range along the Canal: Cruises, sights, good food and great services – surrounded by a beautiful landscape and unique atmosphere – and of course a bit of fun. One of them is the yearly Canal Swim, this year with almost 300 participants and in four groups of different distance. Let me show you two of them:
200 Meter (219 yards) from one lock to another. Mål in Swedish or Norwegian is the Finish Line.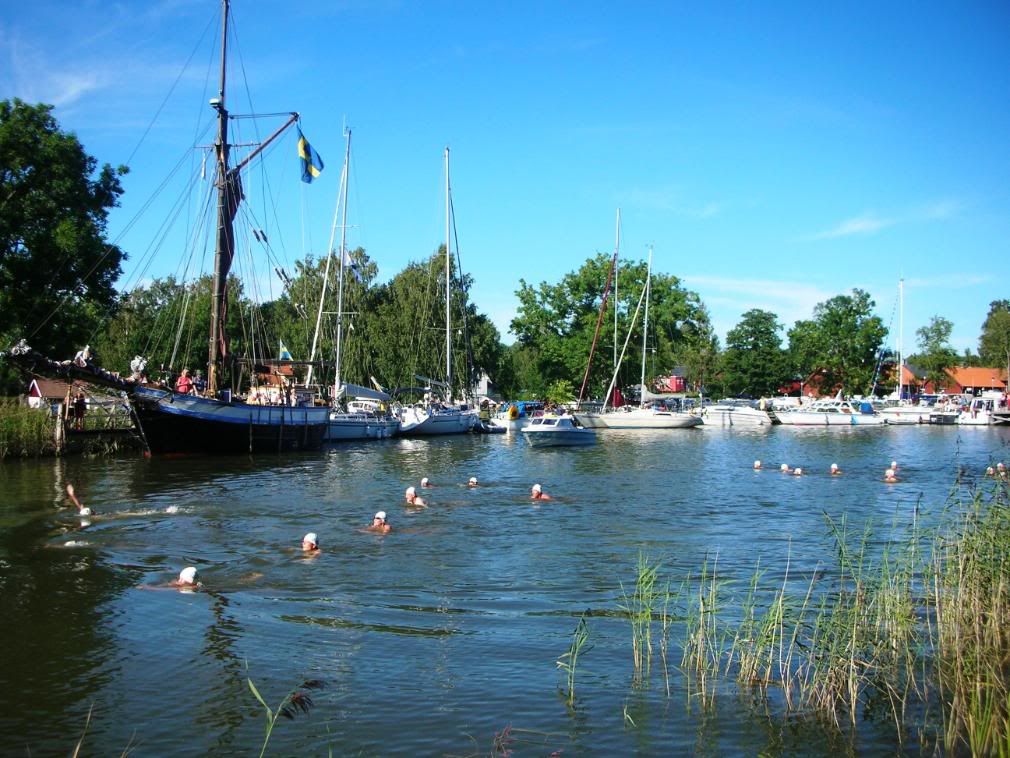 Another racing group for 500 Meter (547 yards) from one canal level, passing the lock to the lower level and then swimming to the same Finish Line: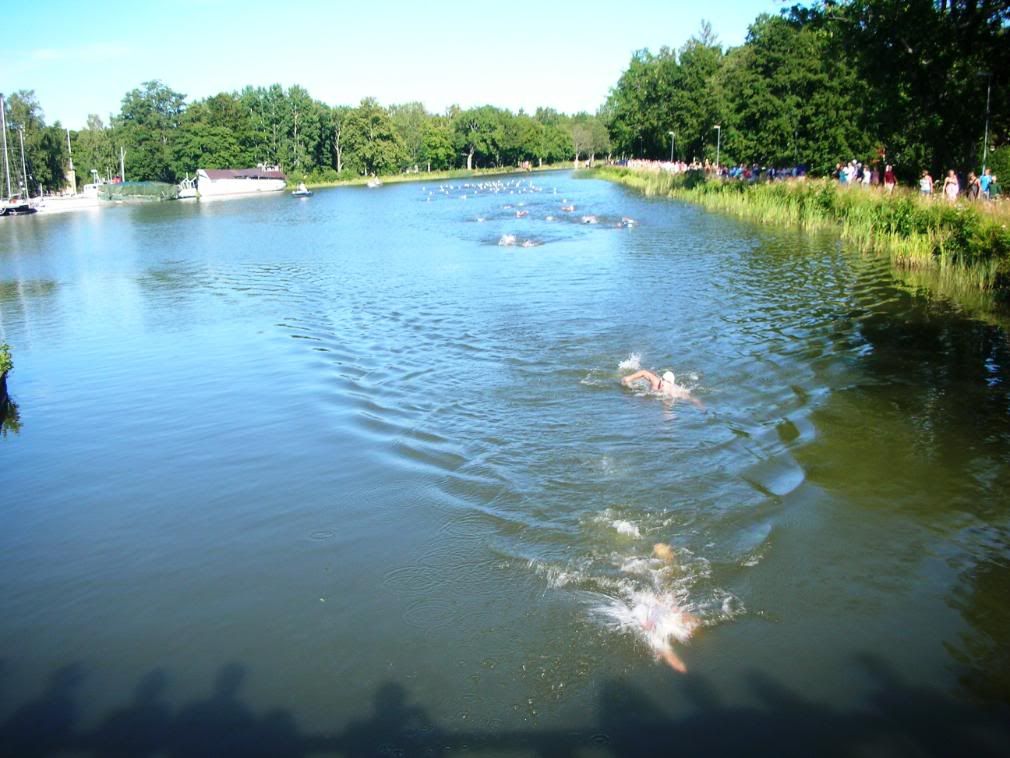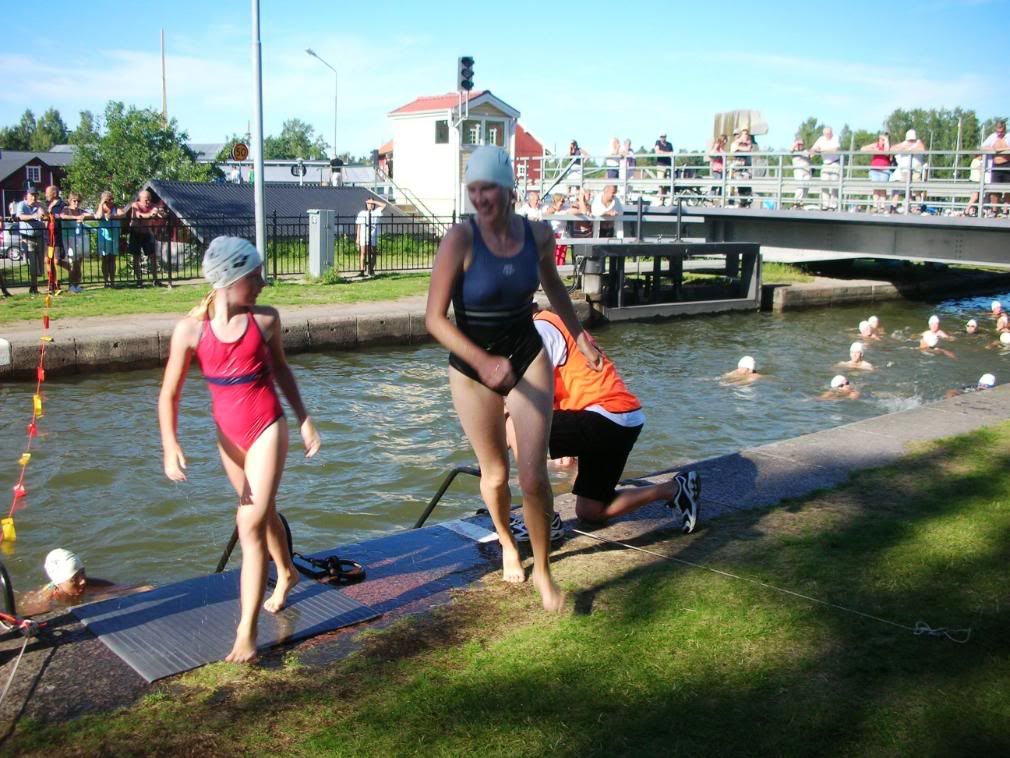 The water temperature was said to be 24C (75F) and all ages participated. Some needed refreshment during the race too: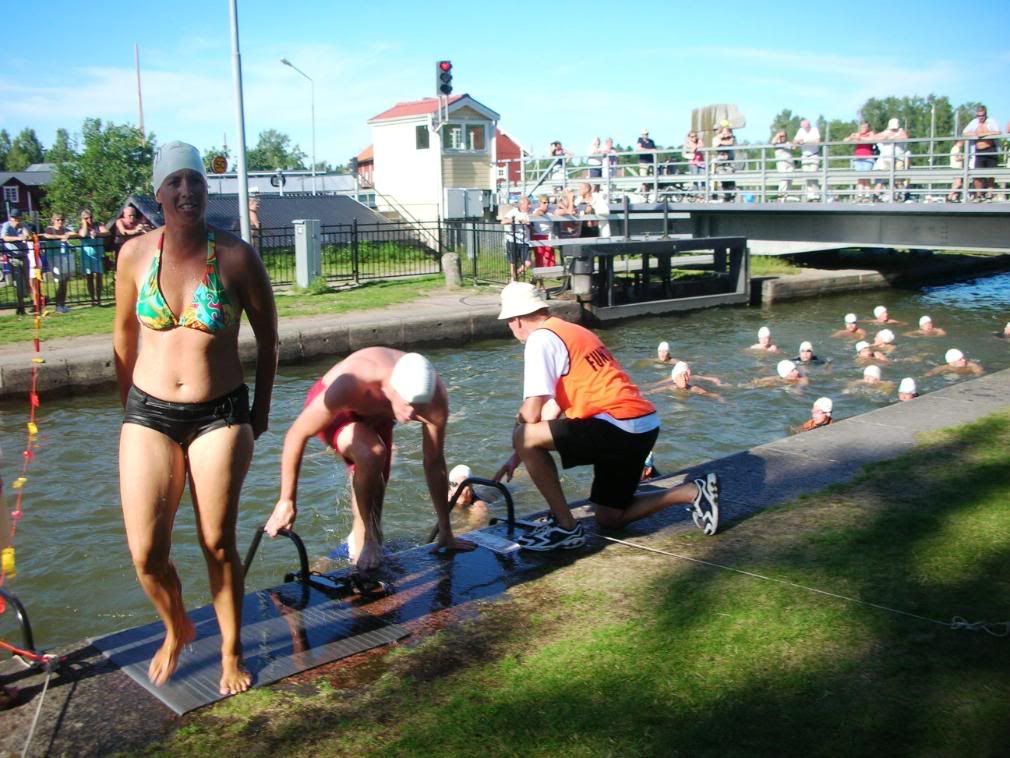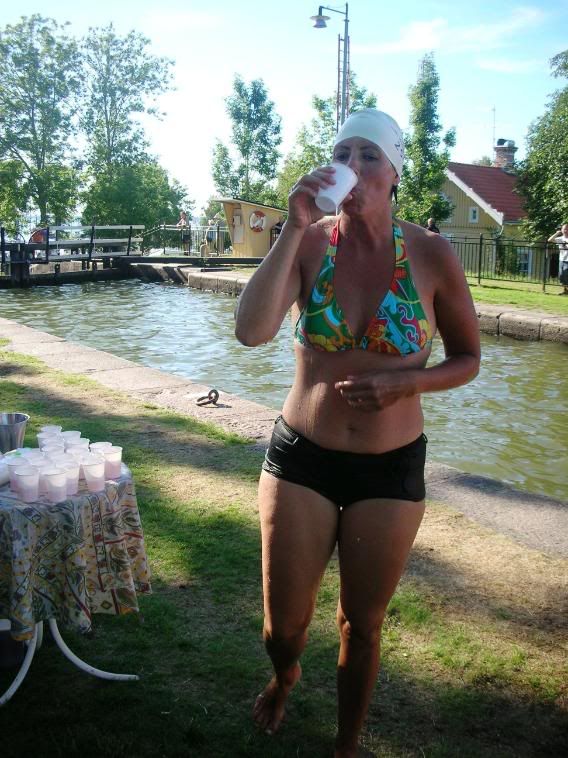 Diane
and I had our blog friend Tor and his wife Anna with us that day. Click to see the adventure
through his eyes
! You might like to read and see more about Göta Canal from
my post last year
too.
This was the last post from this years summer vacation for four weeks in Sweden. I hope you've enjoyed all of them as much as I have sharing. We still have one more summer month in Scandinavia though, so stay tuned: There might be more sunny adventures!