Back in Norway, back in town, back to work: The summer vacation is over (thanks for all the visits and nice comment on my posts from Sweden!), but the summer season is still on. That means long summer nights (sun set a bit after 9PM) and time for gatherings with friends. This one was planned in June when I had a 'Happy Summer' mail from a friend and we decided to get together in August. Since he is a good, old colleague from The Norwegian Computer Society, I also invited our mutual friend and blogger TorAa. We decided to find some of Oslo's old taverns with outdoor service (click pics to enlarge):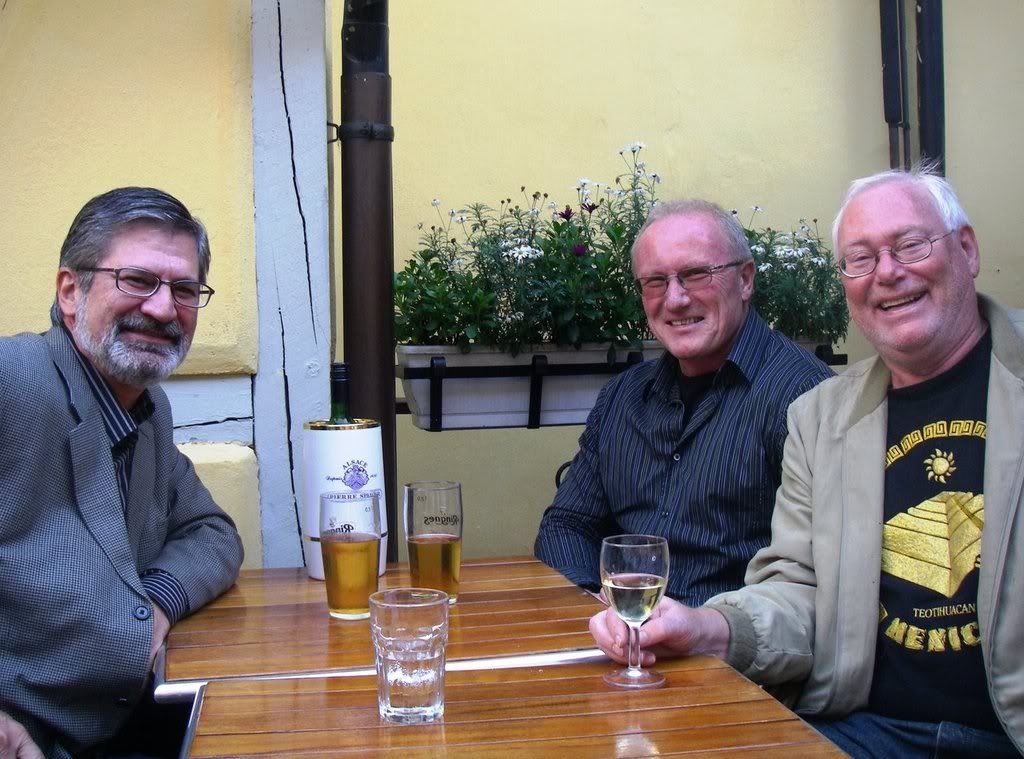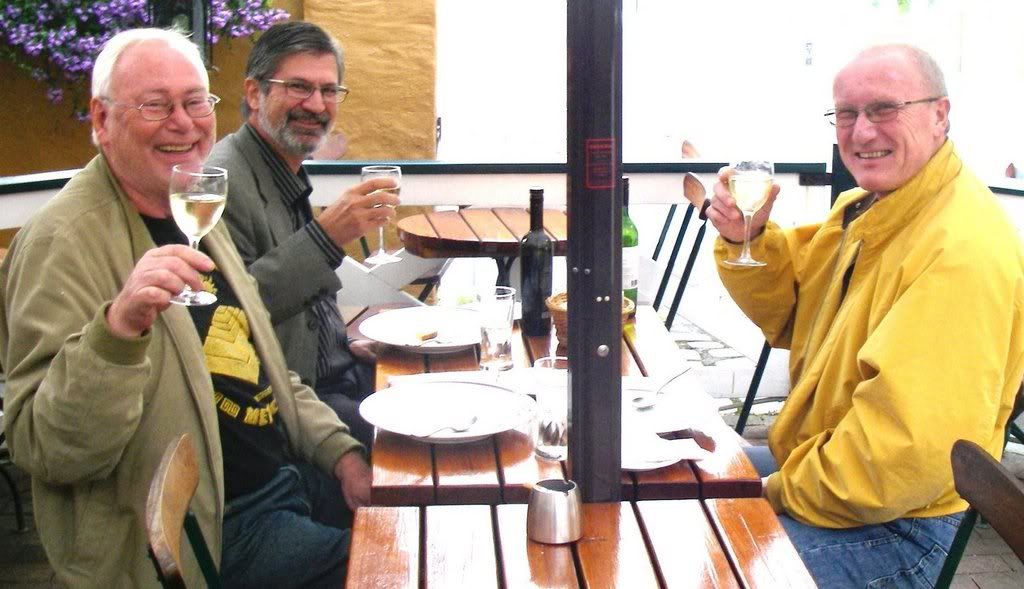 Left: Old Parliament Tavern (Stortingets Gjæstgiveri). Right: The Old Town Hall (Gamle Rådhus).
These two pics are taken by TorAa.
Click to see more
from these buildings and the surroundings as well as our evening at his blog.
These gatherings are priceless to me. It was actually a few years since I last saw my friend Gunnar, but you know: It was like we had just seen each other yesterday. He is a funny guy, very colourful and creative with a lot of guts. He is much into computers and built
his own
'Home Theatre PC'. Even more:
He was 2008
Nordic Champion in Body Building, Veteran class +60 years!
We had of course a lot to catch up on. Gunnar is talkative and my faithful readers know about Tor and me. So with some beers at the first place, adding a couple of bottles of wine in the next, we had a jolly good time. Even talks about food and especially carbohydrates, proteins, vitamins and of course dietary supplements can be very interesting between men, as long as its scientific – and as long as you can brag about it – boys will always be boys you know :lol:
Soon we were hungry and ordered matching servings: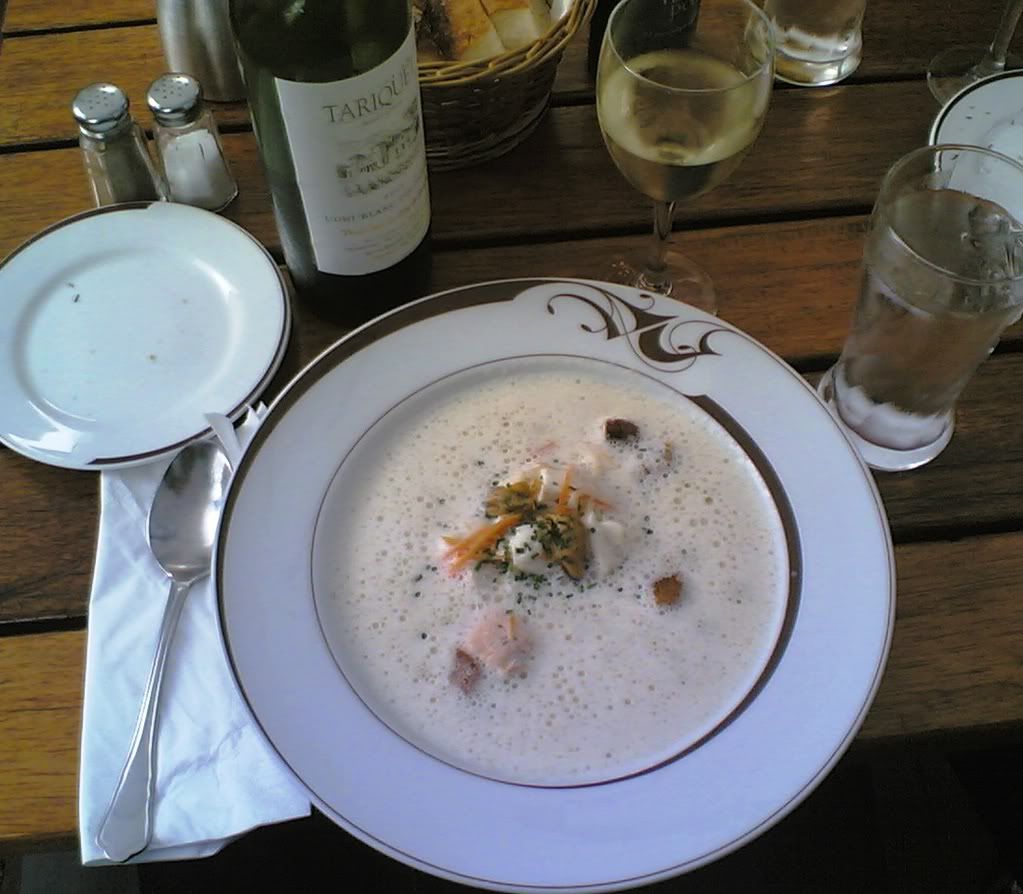 Fish soup with finely chopped vegetables, mussels, pickled fennel and croutons – with pieces of catfish and salmon.
In addition, we had Italian bread and a bottle of olive oil to spread on – very healthy of course :-) . Thanks
Gunnar
and Tor for a priceless evening. I hope my visitors enjoy reading about it as much as we did experience it! Anyone want to join us next time?