Nature never stops fascinating me – nothing compares with being in, around and within the natural elements. I was fortunate enough to grow up in the country side; Climbing trees and mountains, making cottages of pine branches and of course bows and arrows as well as flutes of willow trees. Sitting around the campfire with friends made us feel like Indigenous : -)
I don't know if you follow me in my excitements, but let me show you with a pic from a hike my wife and I had last Sunday (click all pics to enjoy!):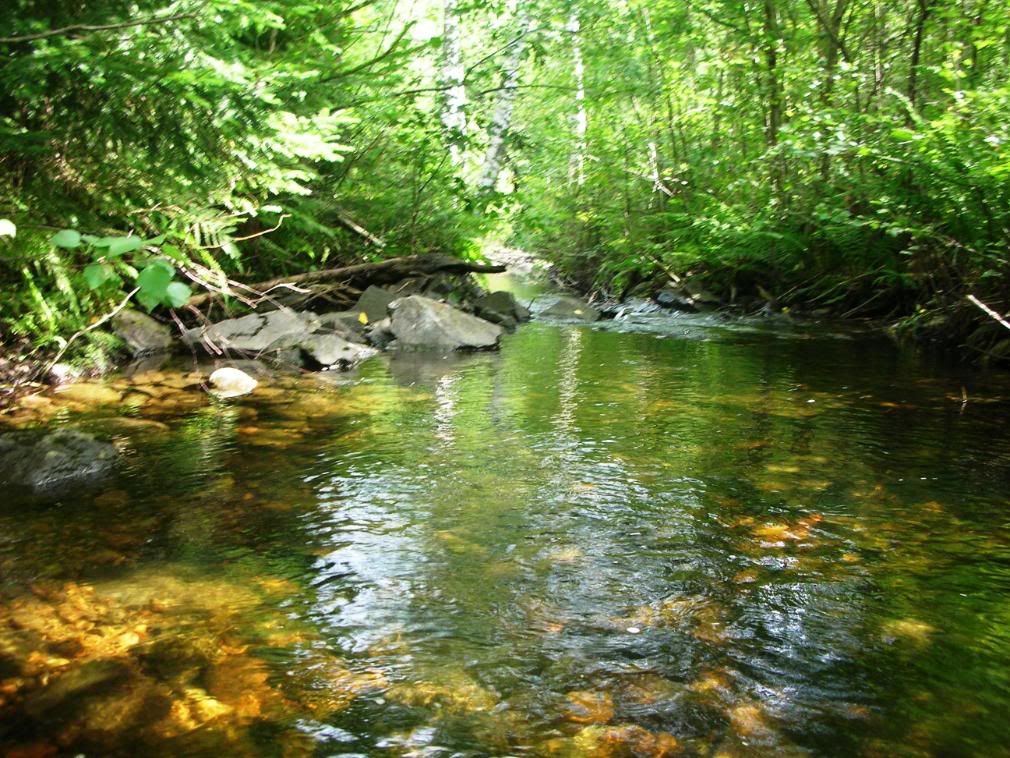 This scenery has magic attraction to me.
In a quiet creek like this, I could stay for a whole day, explore and investigate; What stuff is floating, what sinks? – making bark boats and of course fishing or catching crayfish. That's how we learned about the laws of nature and to appreciate the fresh, clean and magnificent nature experience.
So when my wife invited me on a hike, I was thrilled and glad I had my Nikon CoolPix S2 cam with me, thinking: I have to share this with my blog friends! Less than an hour walk from our house brings us into the woods and a popular path to a charming little lake. Just before we reached that lake, we found a little creek. Let me share a couple more pics: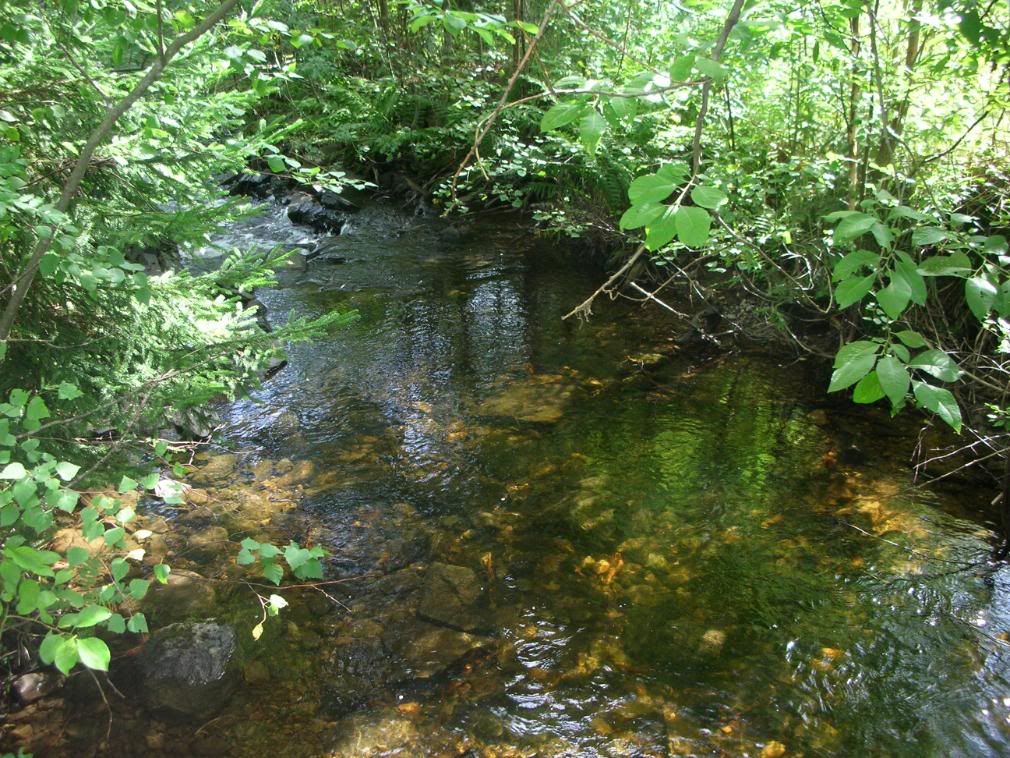 Right: Nothing tastes as good as fresh water.
At the lake we saw others doing things that also took me down the memory lane about what my parents taught my sister and I:
Grilling hotdogs over the fire.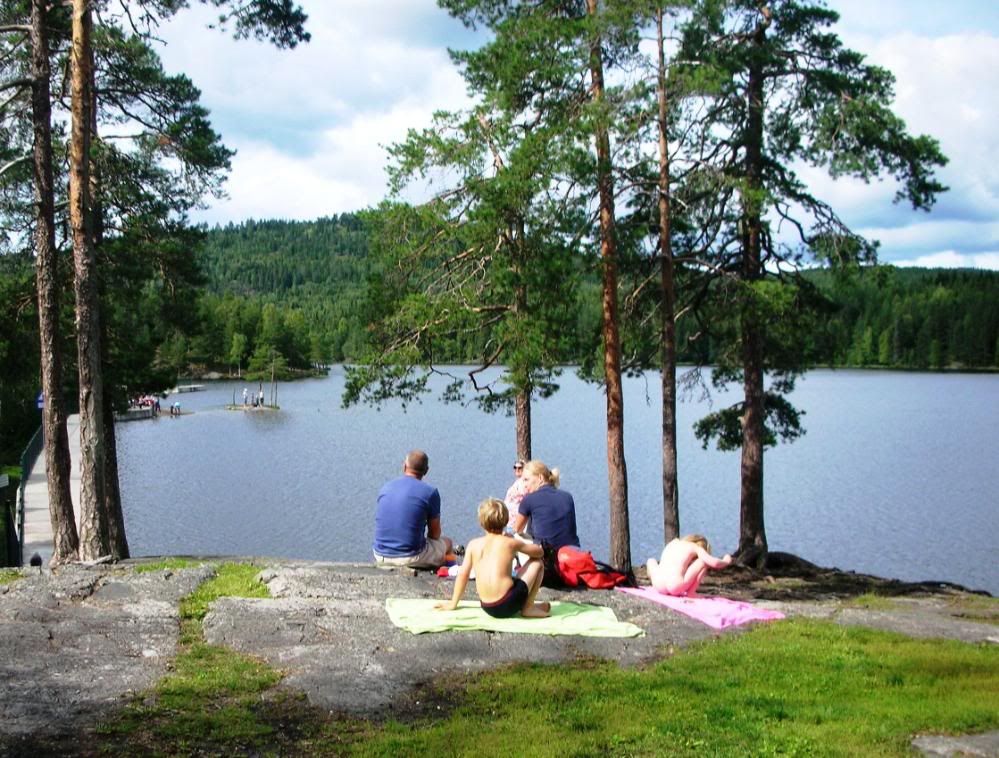 Left: Picnic after a swim in the lake. Right: Fishing.
Of course there are more temptations in the nature than wind, earth and fire:
Berries
. Here are a couple of typical Scandinavian types: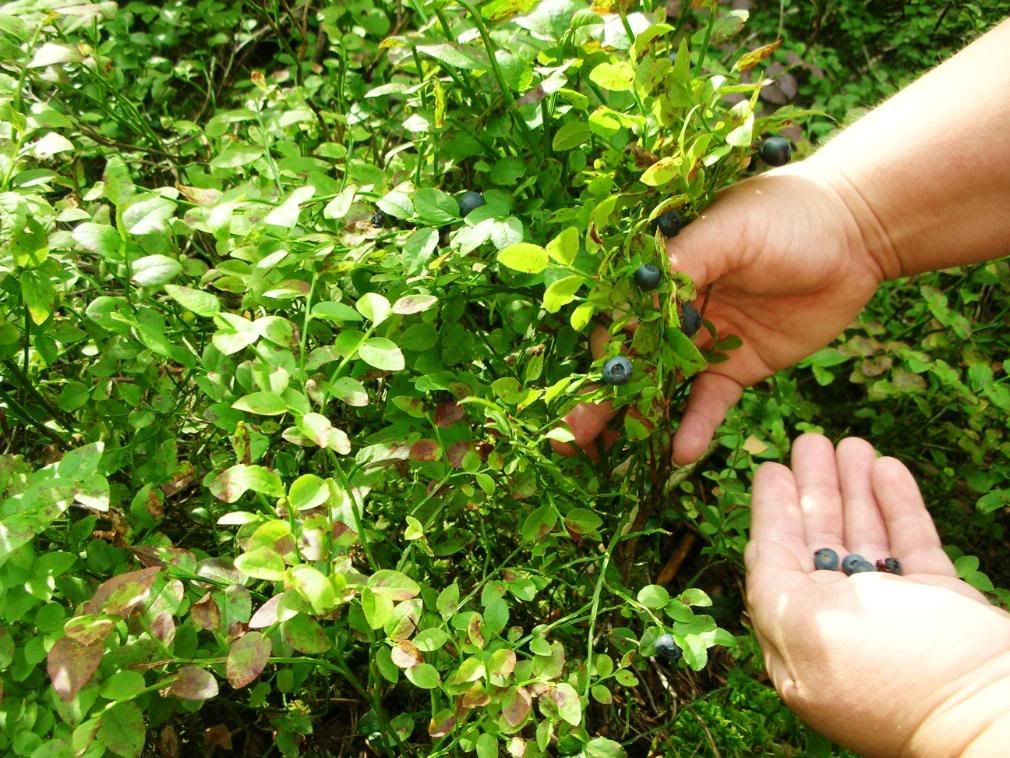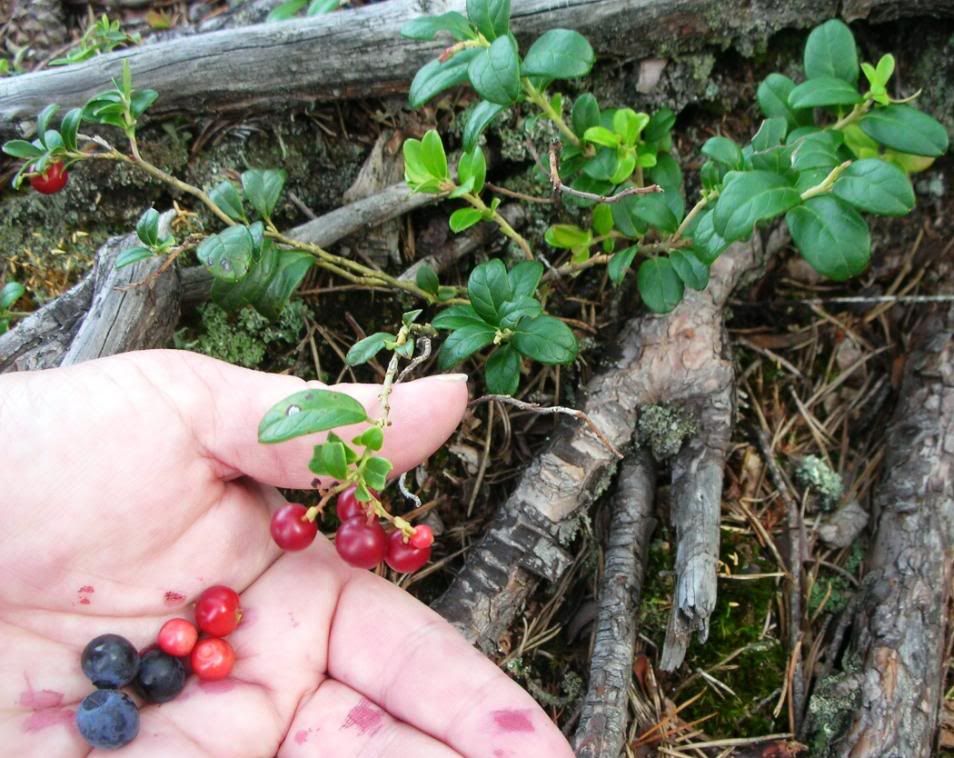 Left: Blueberries. Right: Lingon- or Wild cranberries.
I so much remember when Mom and Dad dragged us out in the woods at this time of the year to pick those berries. The best memories was from when we were put in the bath tub afterwards – we where red and blue all over of course – and eating pancakes with blueberries and then fresh made cranberry jam with dinner the day after :-)
After all this excitements, we ended up sitting by the lake enjoying the scenery and it's always exciting to open the back bag for the treat. This time it was something that really brought up another memory from my childhood:
"Quick Lunch": A candy bar created by the Norwegian chocolate brand
Freia
in 1937. It consists of a thick bar, composed of wafer covered with milk chocolate, and divided into four fingers. Each finger can be snapped from the bar one at a time. The confection is almost identical to Kit Kat in shape and composition, but I will swear to that it is a Norwegian invention!! Here you see the chocolate set on a cushion with the brands print – its nice to have something sweet to sit on you know. The box at the bottom holds the berries – just a few left after our lunch break you see, but we filled it up again on our way home :-)
Maybe you will share some of your childhood's wood experiences in comments with us?
Update: Read my wife's mountain climbing adventures the day before!