I was at a fabulous party last week – A review of 25 years of Norwegian Information Technology history – which really took us down memory lane. As a network evangelist, you know I love those kinds of gatherings and met a lot of good old friends as well as making new ones. I even met the Minister of Government Administration and Reform, Heidi Grande Røys, and that's some of what I like about Norway: They are present, available, good listeners and easy to talk to and take part in gatherings like this as peers. We did put the world to rights of course :-)
But let's start with an introduction of the birthday child ( År = Year ):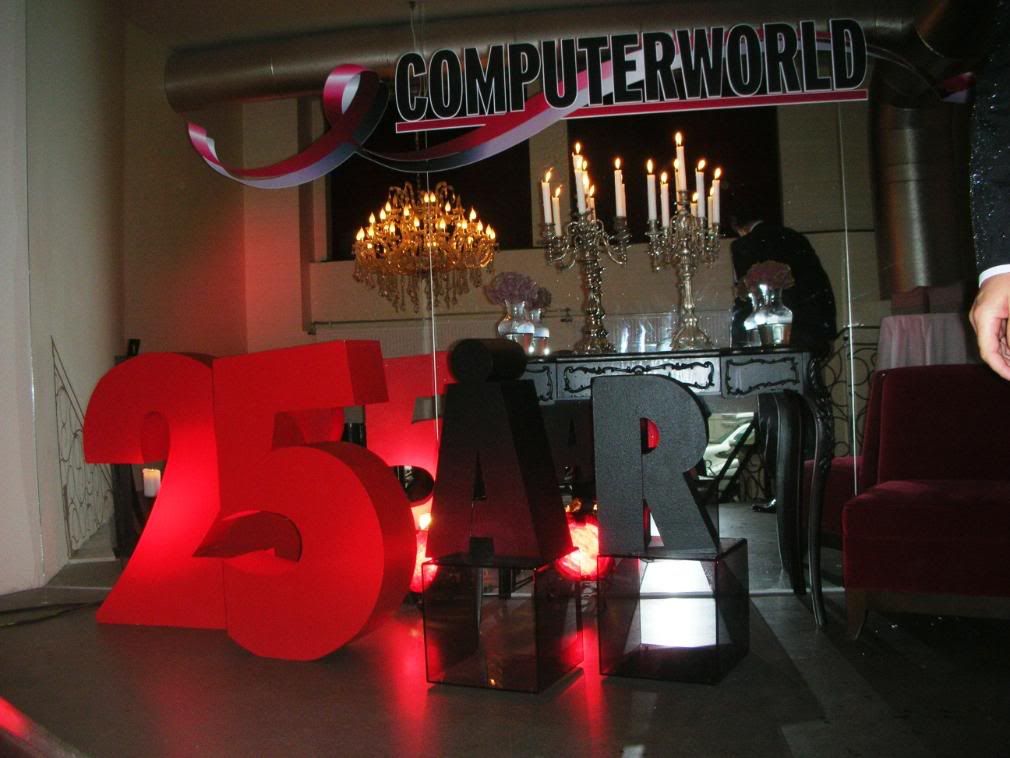 They are what I would call a respectful representative of an IT magazine (both a paper and an Internet version of course).
Computerworld Norway
is owned by IDG Magazines Norway, a subsidiary of American International Data Group (
IDG
) – the world's largest publishing house for IT-related publications.
Every one of the 300 guests where warmly welcomed by Chief Editor Henning Meese and Vice President Thomas Bergerskogen: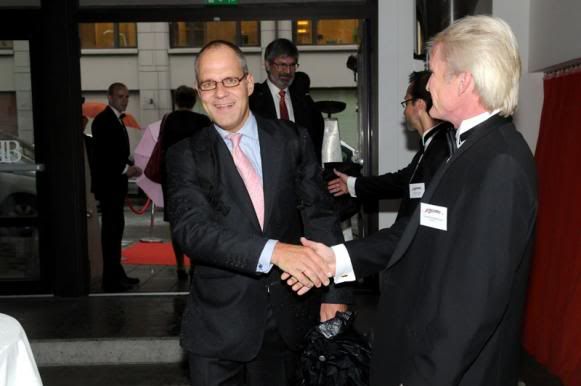 Front: Edgar Valdmanis, Marketing Director at Norwegian Computer Society and Mr. Bergerskogen. Behind: RennyBA and Mr. Meese (Picture from CW).
To make it short, since a picture is worth a thousand words (click all pics to enlarge):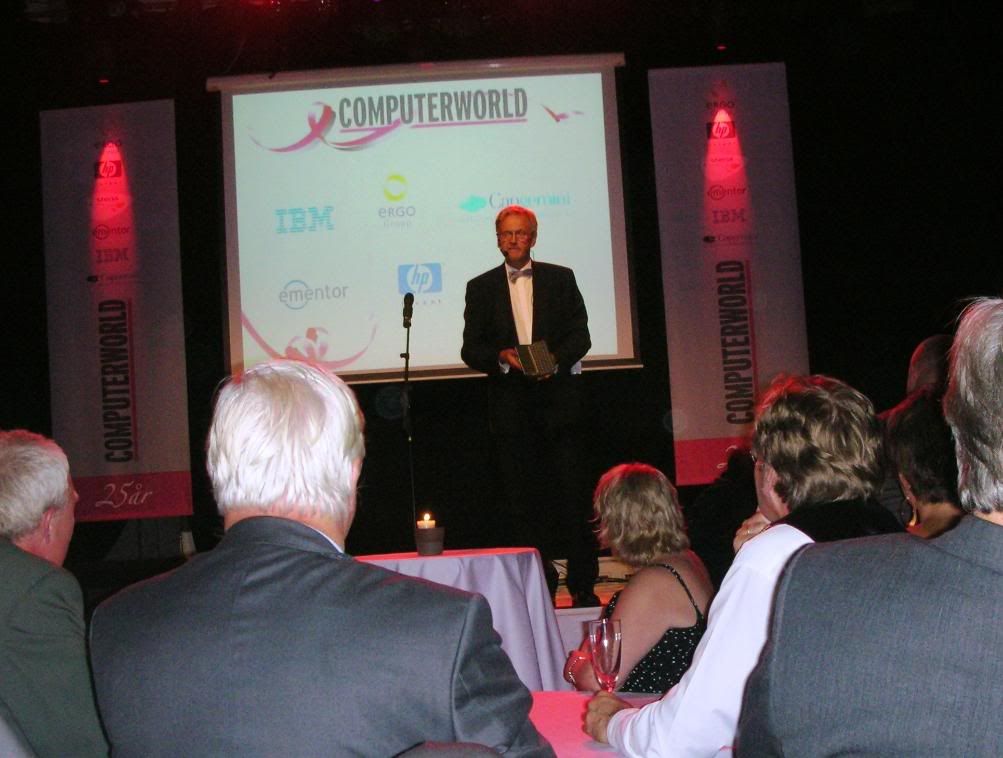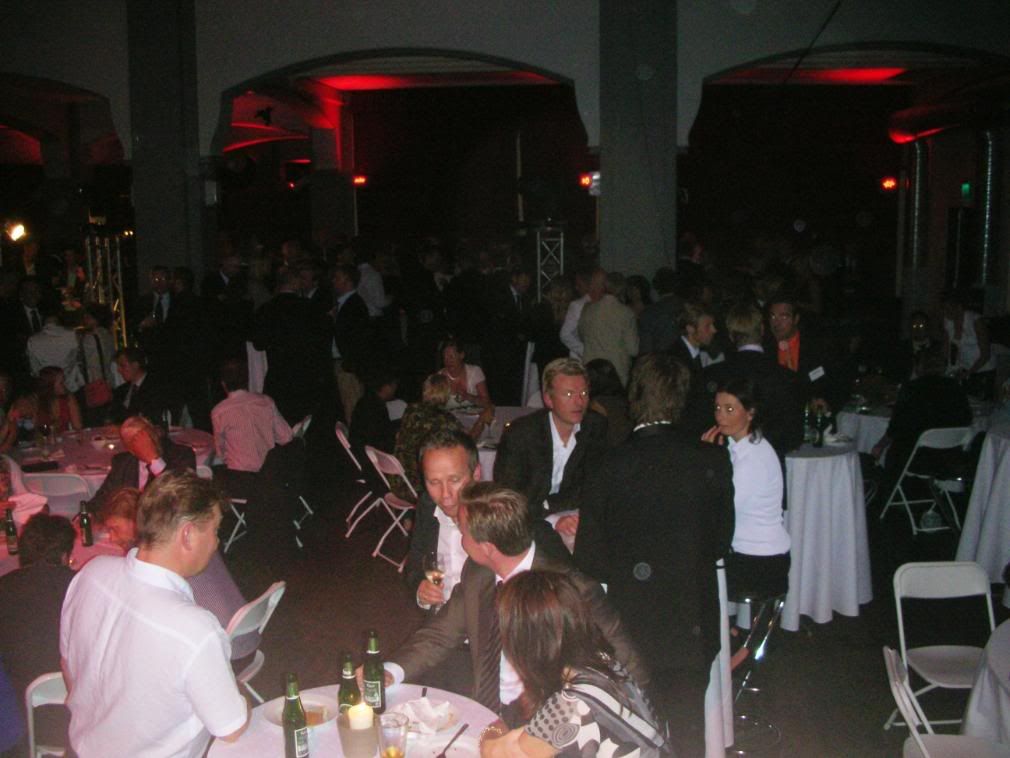 Left: The Evenings Speech by Ahlert Hysing. Right: The party party!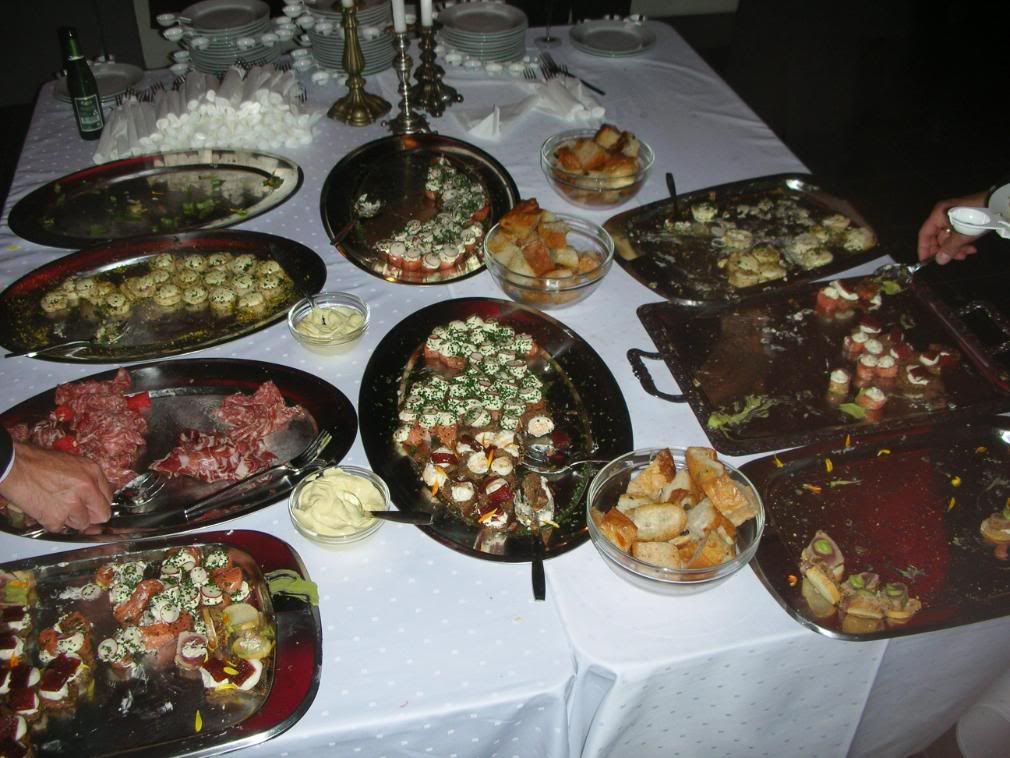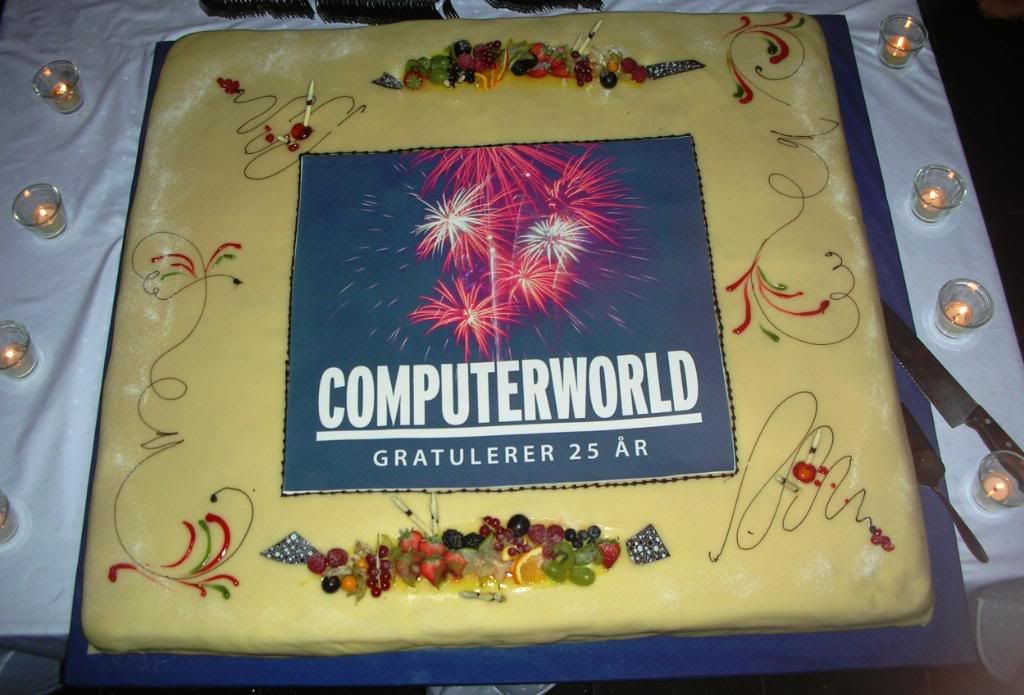 Left: The food – delicious. Right: The Birthday Cake.
There were Awards given out too, of course – The one of
Honour
was equally shared by The Norwegian Computer Society (
NCS
) and
ICT Norway
: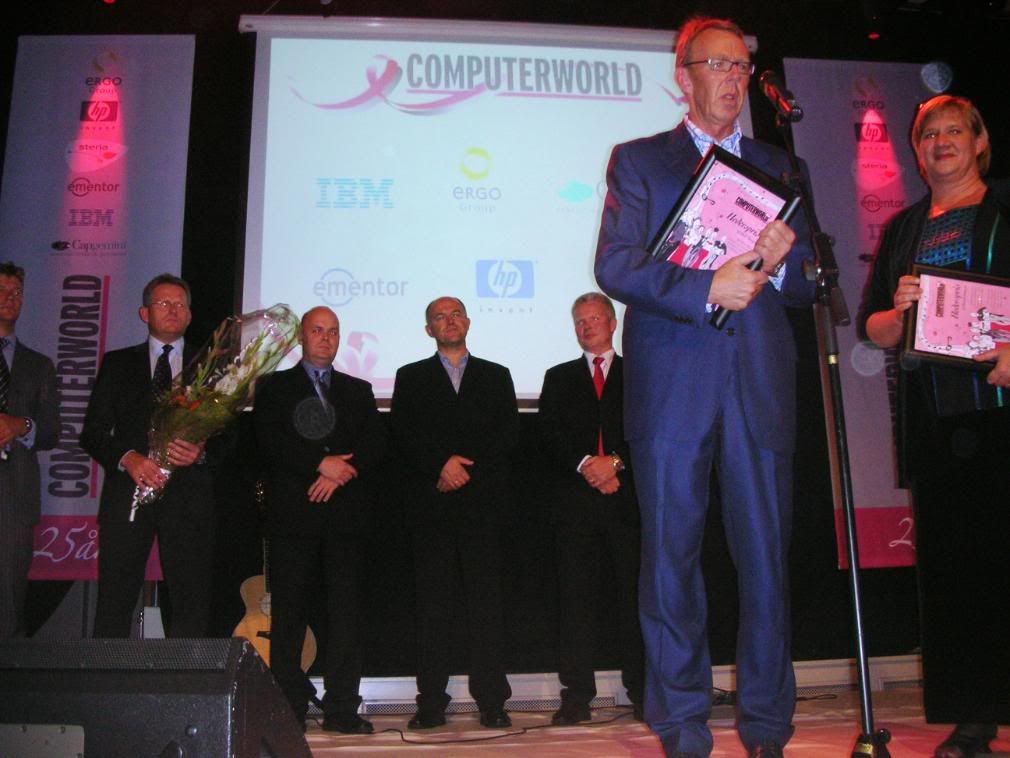 Left side: Per Morten Hoff (ICT N) – Right Side: Tone Dalen (NCS)
The most spectacular and breathtaking performance however, was by Thea Blossom (12 years) in a trapeze – famous from Norwegian Talents: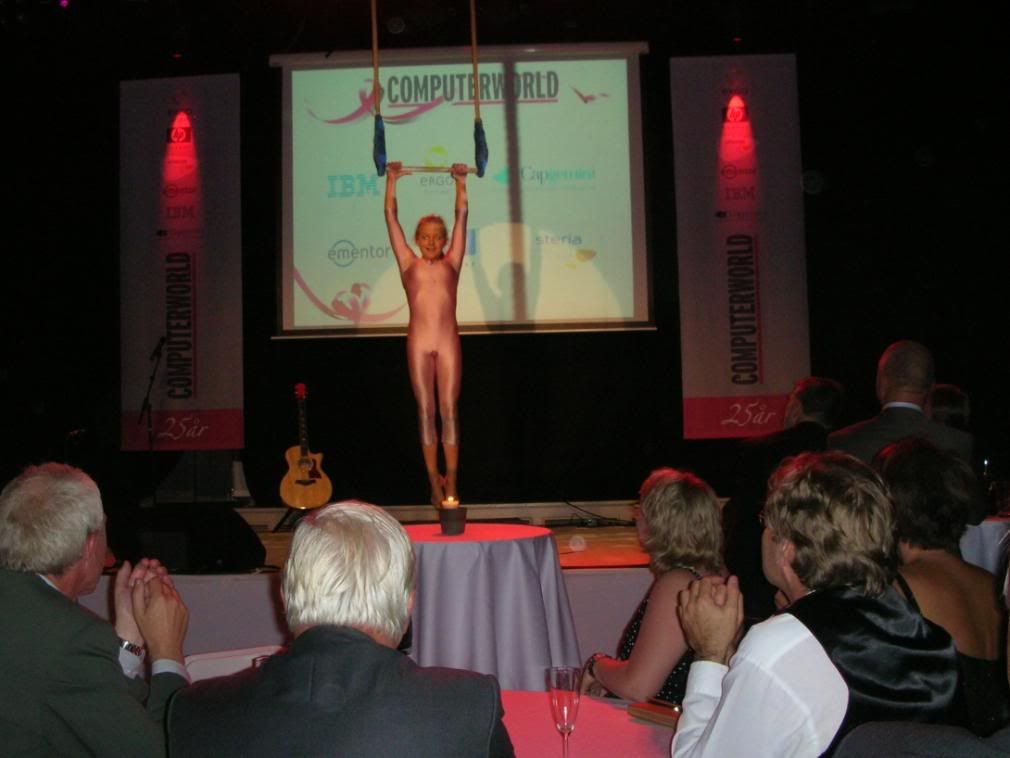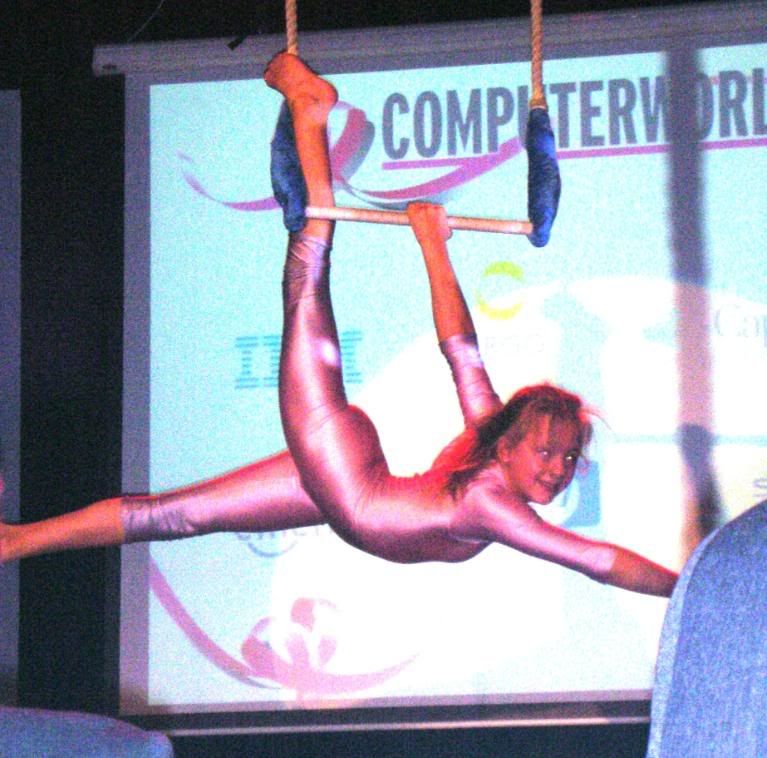 Thanks all you folks in Computerworld: It was a hell of a party and I'm already looking forward to the 30 years Anniversary! Anyone want to join us then?