It's September, the first month of fall and harvest time. The season might be short up here, but taking our position on the globe; Oslo: 59° north – same as mid Hudson Bay in Canada – things grow pretty good from mid May to August. Some have asked what we grow in Norway so the last weeks, while going back and forth to the express bus for work, I've passed the vegetable market in the heart of Oslo city – and with my Nokia mobile phone to capture some of the goodies! It all looks so good, one reason to celebrate the fall (click to enlarge & enjoy):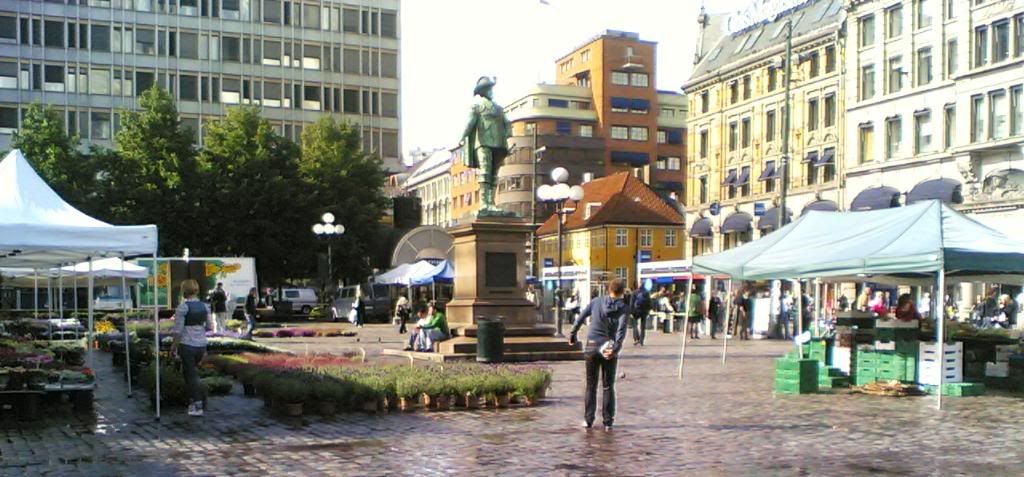 We are talking about an old cobble-stoned market square, Stortorget (means 'Big Square'), originally laid out in the mid 17th century. In the centre you see a statue of Christian IV; King of Denmark and Norway from 1588 to 1648.
Let's take a look and see the farmer's stands and their colourful displays: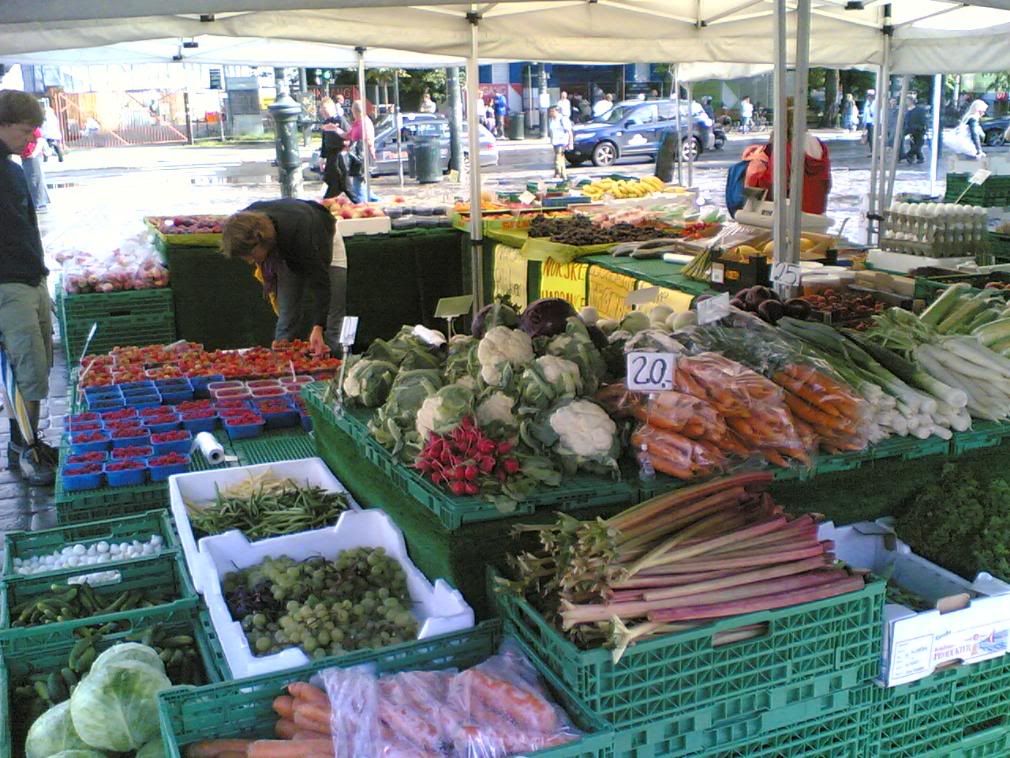 So what is produced in Norway then? Let's start with some berries: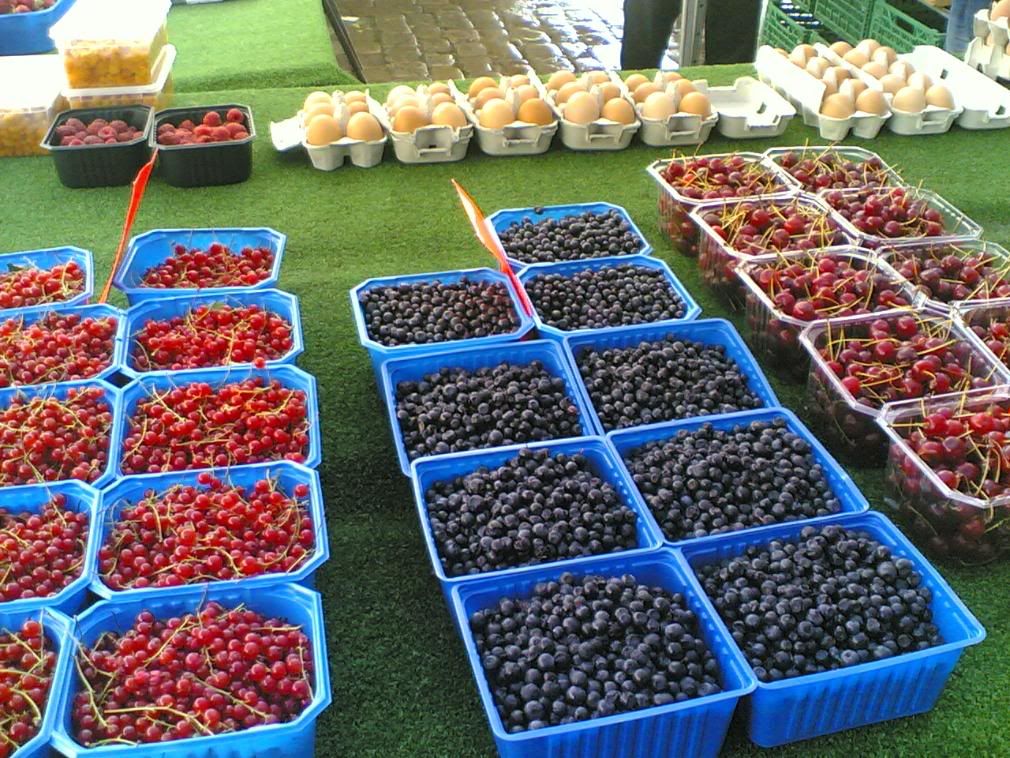 Left: Redcurrants, Blueberries & Cherries. Right: Strawberries & raspberries. The yellow ones behind in the plastic containers are cloud berries, which only grow this far north.
Then of course they offer a lot of vegetables: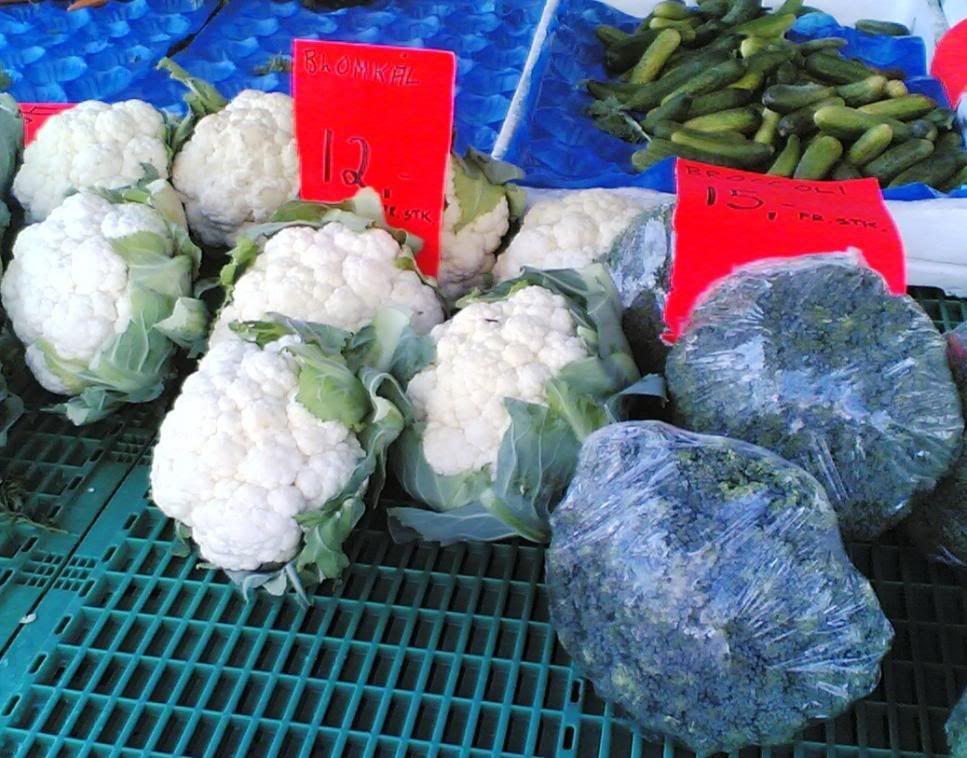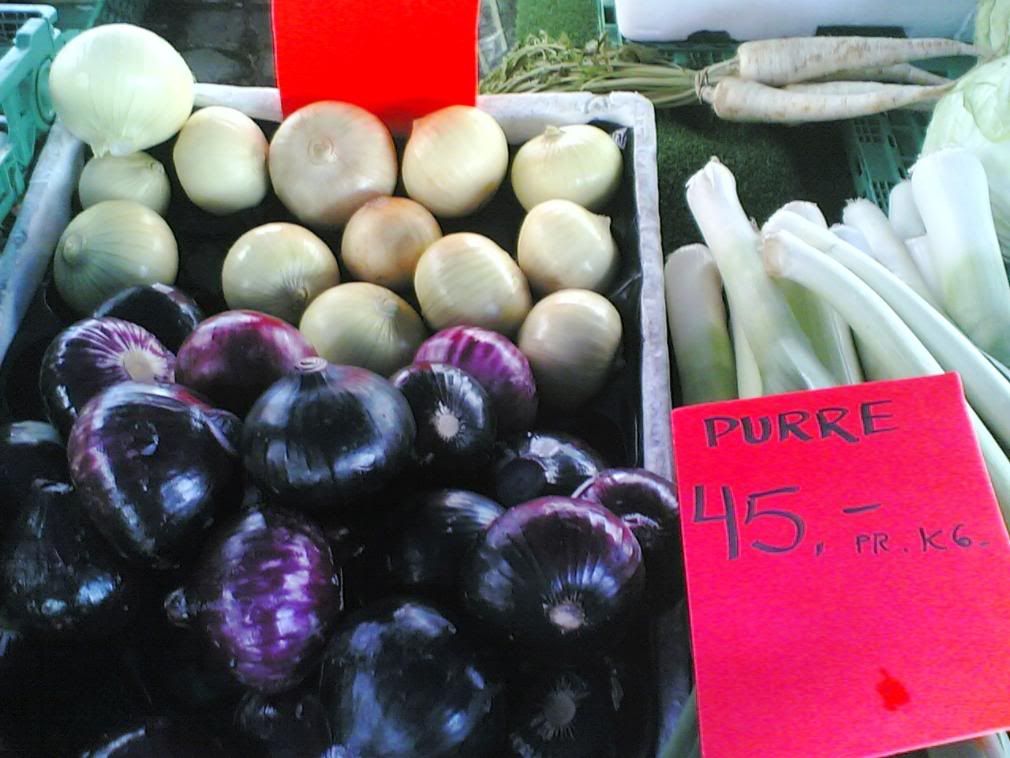 Left: cauliflower & broccoli. Right: White & red onion + leeks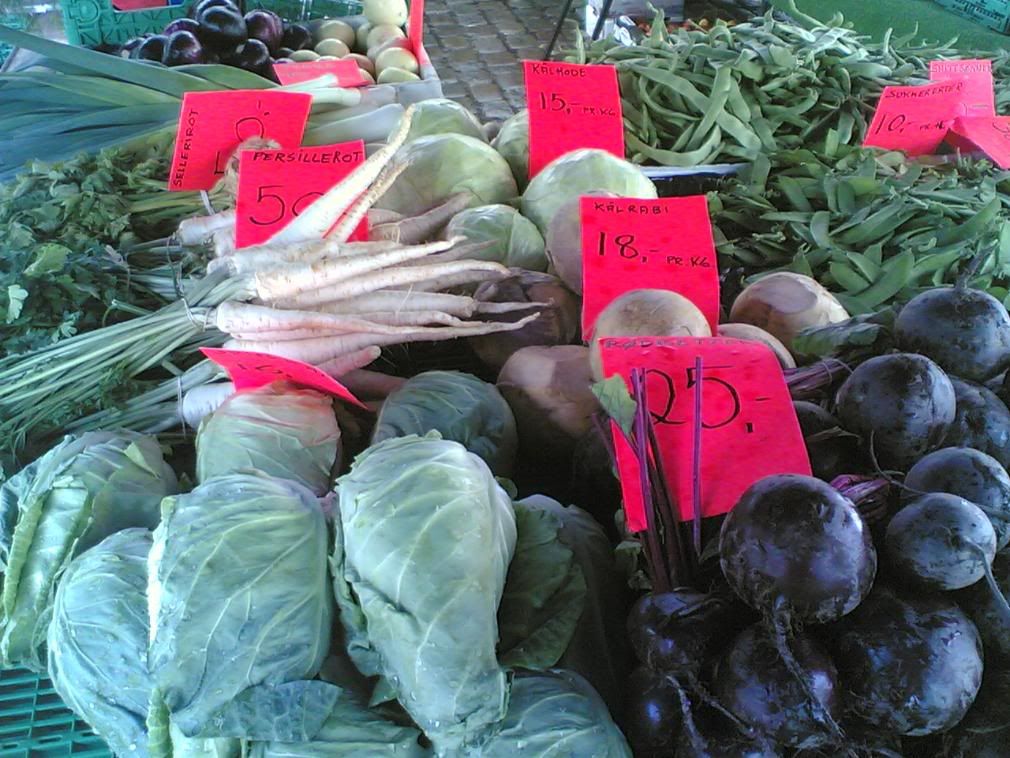 Front: cabbage, then parsley root and Rutabaga.
I've learned to love them all and of course at this time of the year is the best. I so much remember my parents saying: 'Eat your vegetables son!'. Of course for us up in the north – with a small amount of daylight, it was the most important way to get our dose of vitamin C before we are moving towards the dark time of the year.
I think my favourites are cauliflower and broccoli, but of course it depends on what you have for dinner. Leek is a must with fish for example. Cabbage and lamb stew is a fall delicacy. So what's your favourite? Do you recognize most of these from the Norwegian farmers or do you miss some of your favourites?