My wife Diane and I are invited to celebrate Anna's 3*20s Birthday this weekend. A great honour for both of us, of course and my regular readers know that Tor is a good, old friend and has been a wonderful colleague for years. We met Anna a couple of years ago, and have been charmed by her ever since. To make it short: it feels like we've known her for years – a perfect match of chemistry, if you know what I mean :-)
Here is how we broke the ice at our vacation home in Sweden with a wonderful seafood dinner (click to enlarge & enjoy):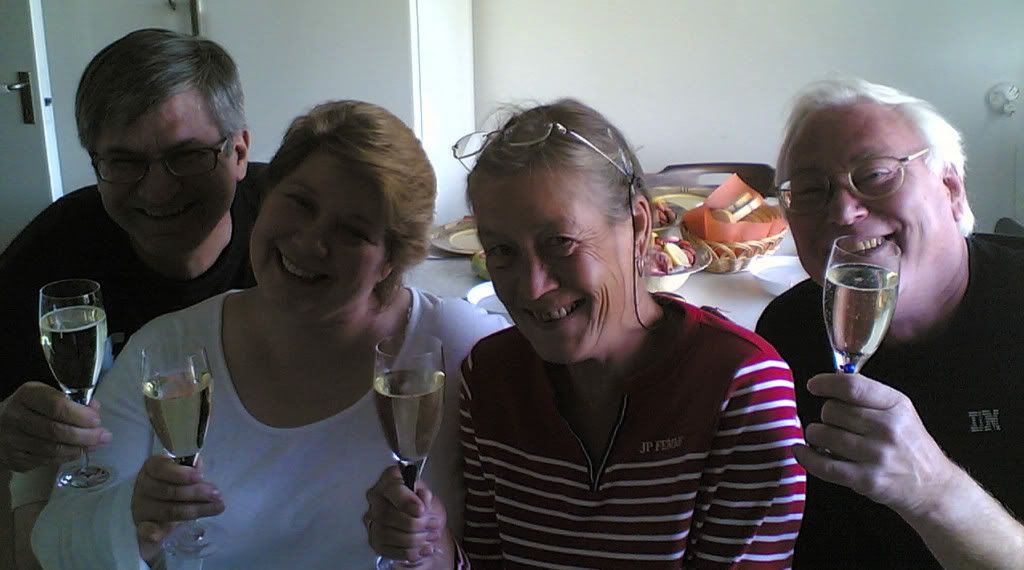 RennyBA, DianeCA, Anna and TorAa
The celebration will take place at Holmsbu Fjord Hotel a beautiful accommodation in the charming small old town. Built in the 1880s the hotel has style and old world charm, not to mention a breathtaking view of the bay on the city of Drammen's fjord. The guest list reaches fare beyond the Norwegian boarder – in fact we will be picking up a Dutch couple in Oslo and bringing them with us to the hotel. An exciting chance – organized by Tor of course – to get to know some of the guests before the party!
During this week, TorAa has made posts presenting the guests – please go visit him for further introductions. For blogfriends, I might add that even Mr. and Mrs. Lifecruiser from Sweden will be there too! So you can be quite sure that some of YOU will be mentioned in the dinner conversation. All in glowing terms of course!
Both Tor and Anna can be described as fun, impulsive and adventurous people, so I am sure that the party will be full of action! We can honestly say we are looking forward to this with anticipation. I'm sure we'll have a blast, so I can't promise anything. I have a feeling though, there might be a wireless network available, so come back and check mine and TorAa's blog during the weekend for updates and surprises!
Update #1: Holmsbu
We've arrived at the charming city of Holmsbu, have met some of the guest and just checked in to our room. It's wireless connection here – yippppy – so once in a while, I might be able to share some from this weekend with you (click all pics to enlarge and enjoy):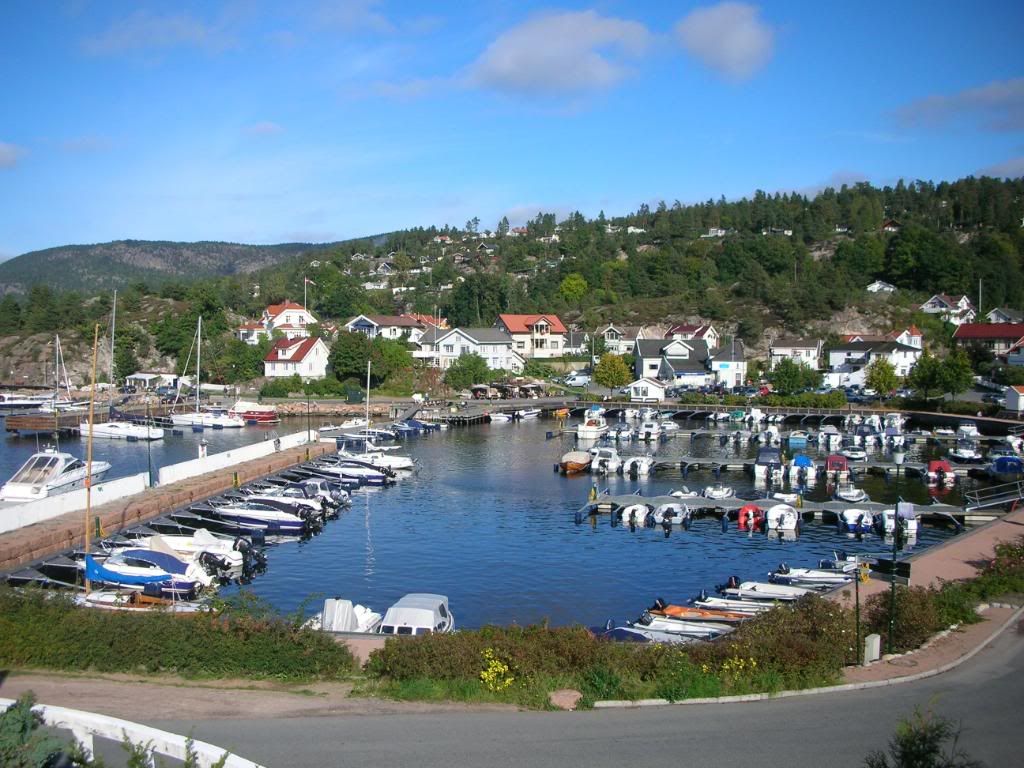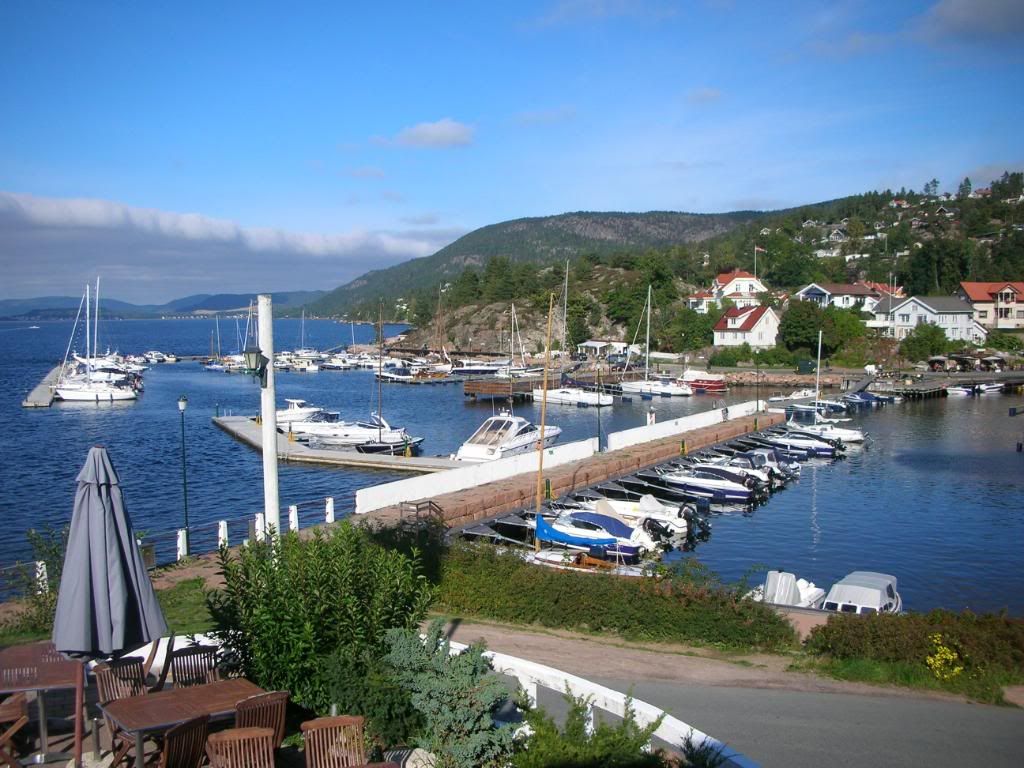 The Holmsbu City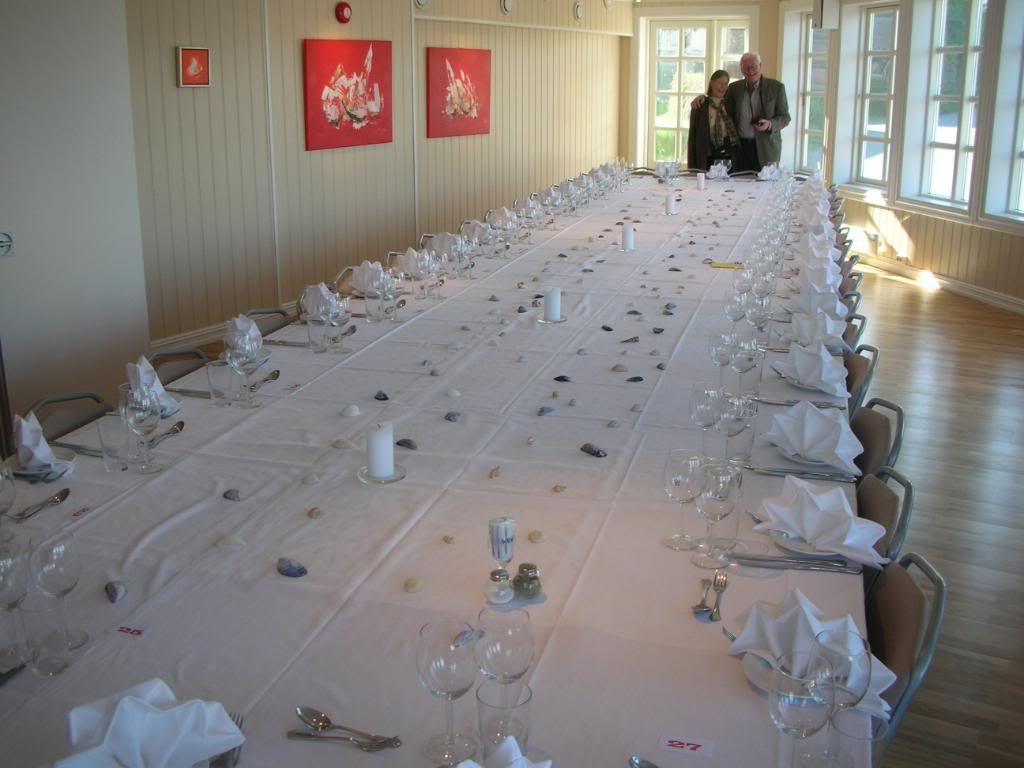 The dinner table with Tor and Anna
Update #2: Aperitif:

Left: The Aperitif is served at the deck in front of the hotel. Right: Blogger friends Unite! Does anyone recognise any of us?

Update #3: The Dinner: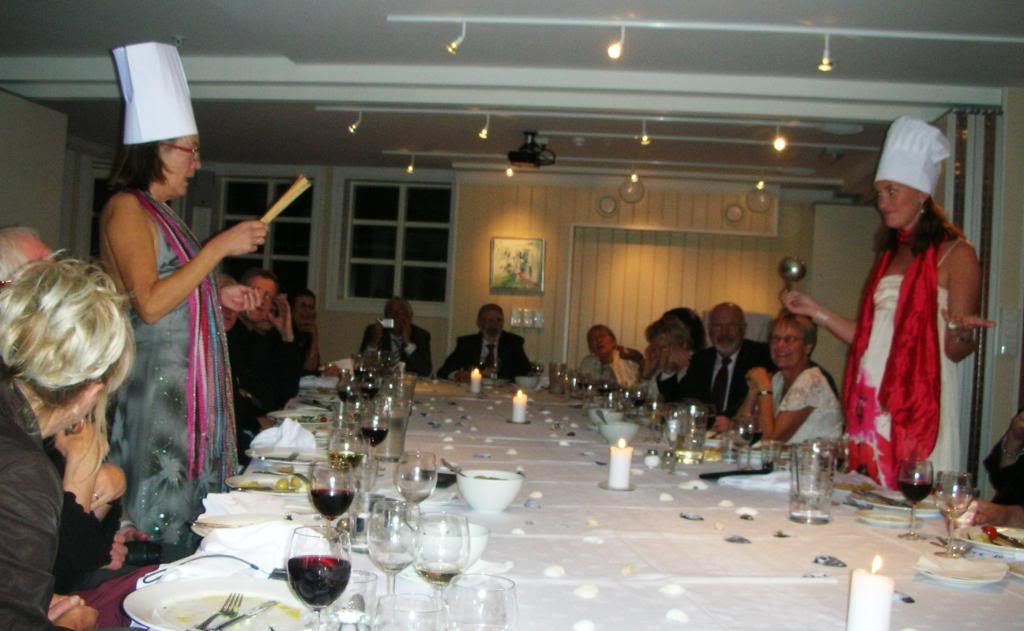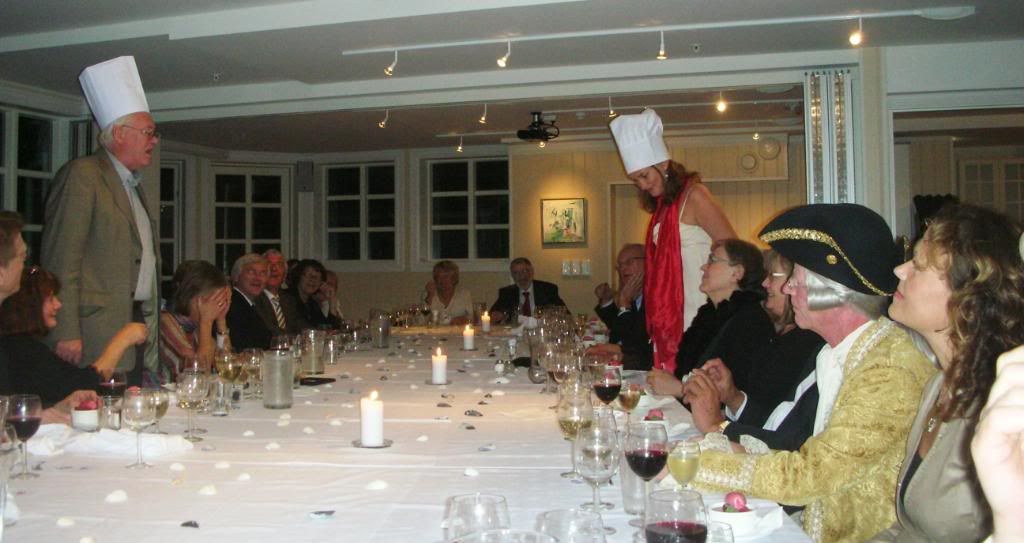 Speaches
Left: Anna & Ingelin (Toast Master). Right: Tor & Ingelin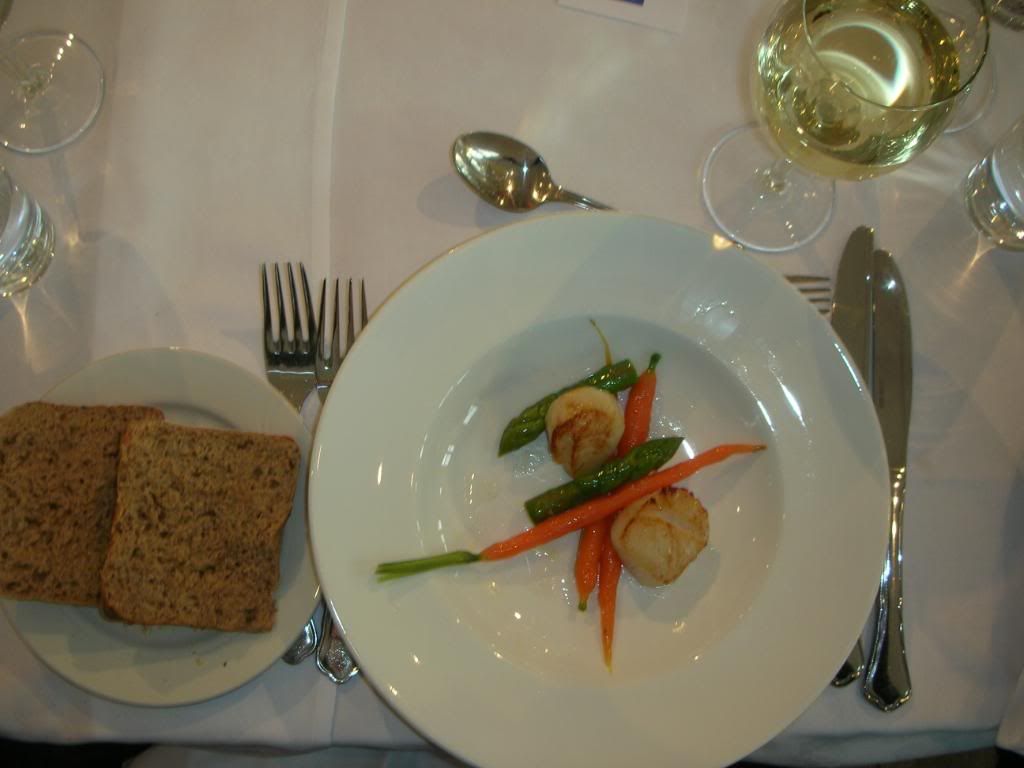 Left: Starter: Scallops. Right: Halibut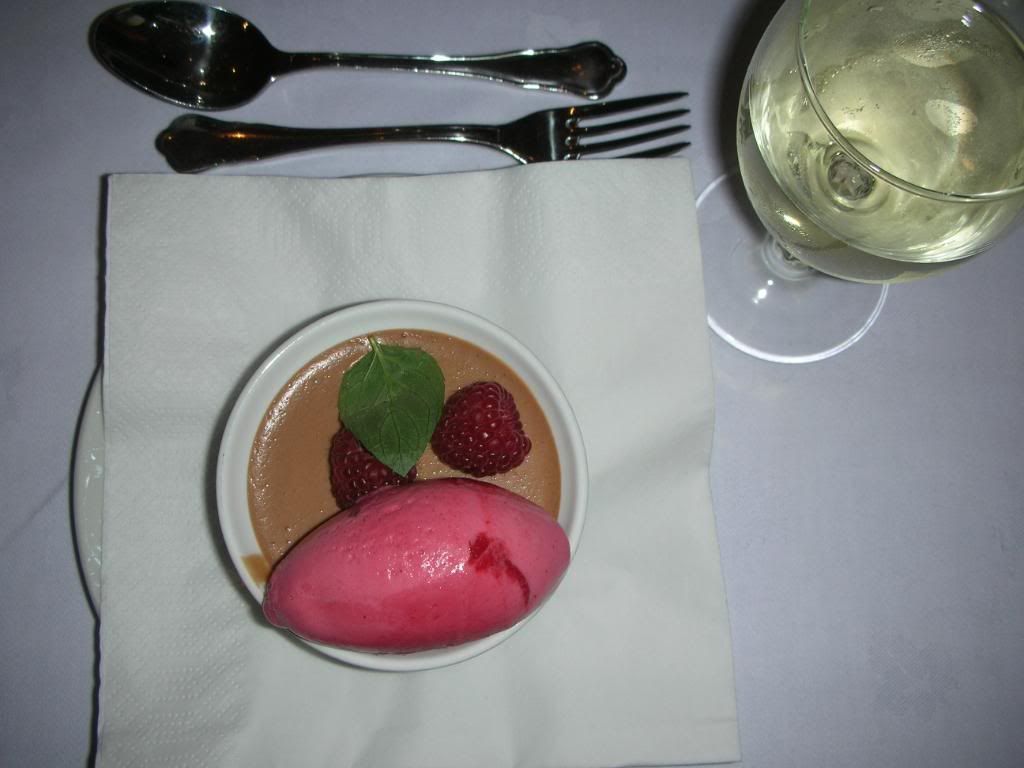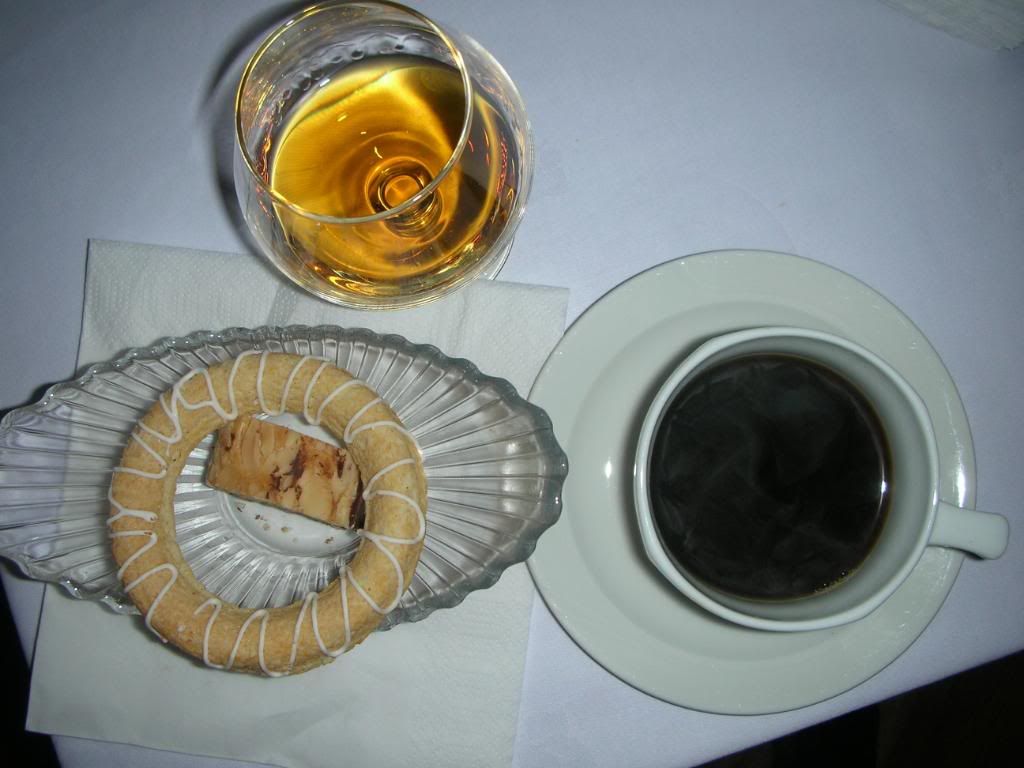 Left: Dessert: Chocolate Mousse. Right: Coffee Avec.
Then we danced all night and if you like more details, please go visit TorAa's!