I still want to highlight the beauty of fall and also my passion for nature and the rural life. The more rural, the better! I think the closer you get to the natural elements, the more relaxed and balanced you are. Let me give you an idea from a road to the Norwegian mountains and fill you in (click to enlarge and enjoy!):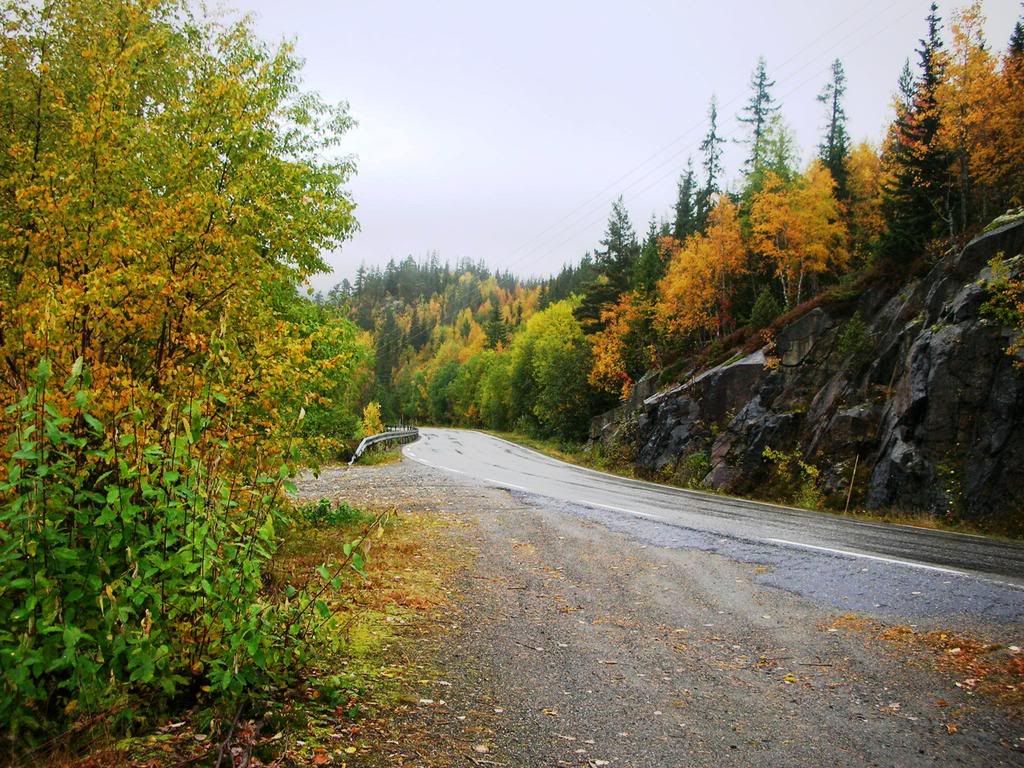 The road to Rjukan
To my faithful readers:
I am sorry I haven't posted as much as I usually do. Fall is a very busy time, especially with giving lectures at BI in addition to my full time, usual job – blogging is after all a hobby you know :-) I hope you haven't missed me too much!! I just came in to say that I am still alive and to invite you to visit my wife's recent post. She took a weekend trip with her girlfriends to Rjukan, in the Gaustadtoppen area of Telemark province. The nature there is so beautiful, I really hope you will drop in and take a peek. Sometimes it's a shame she has her own blog because now she isn't guest posting on mine any more. Her guest posts were very popular you know. If you are interested you can see her previous trips here and here.