My recent readers know we have a distinguished guest at our house: The experienced Globetrotter Olga The Traveling Bra. We have shown her The Royal Castle, Vigeland Sculpture Park, The New Opera House as well as Norway Maritime Museum. You see, Olga's visit gives me a great opportunity for fulfil the aim of my blog and now its time to give her some other important examples of our culture, history, traditions and habits: Food!
We could not send Olga home without giving her a taste of Norwegian fish. After a day at the Maritime Museum it was a perfect situation to introduce her to a staple of the Norwegian diet. With a coastline along the entire country, fishing has a very long tradition here. Olga was so pleased to join us in the kitchen and in the process with to make a typical fish casserole and of course we'll invite you along too. Here is how we started (click all pics to enlarge and enjoy):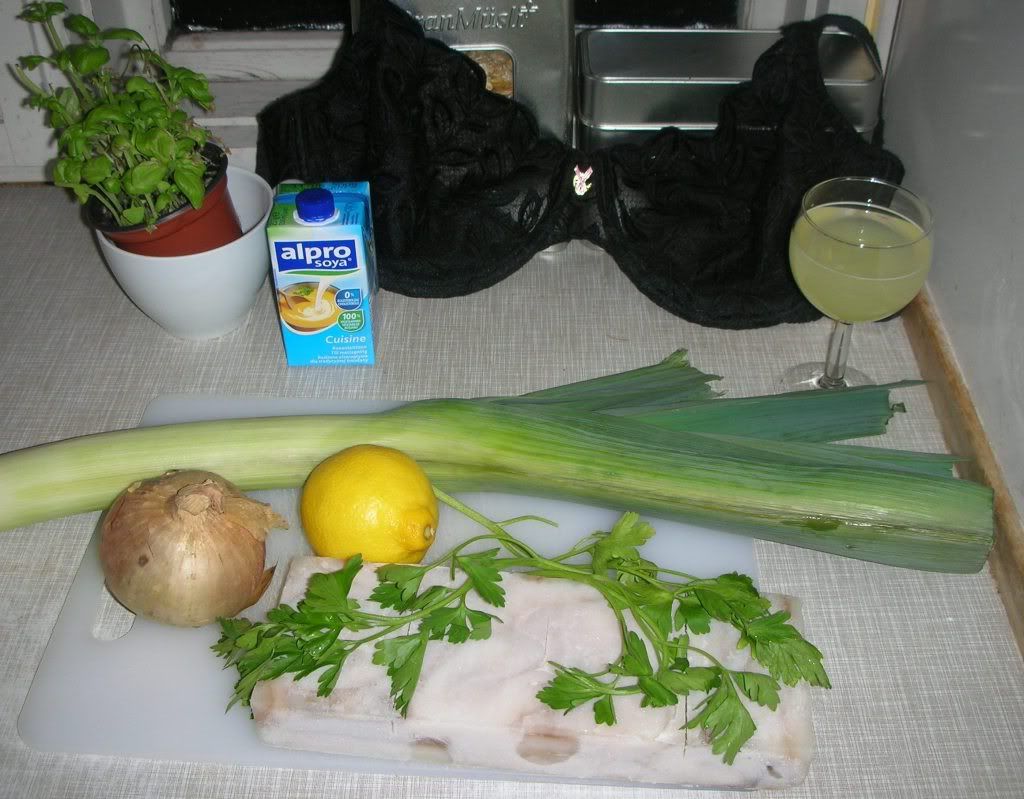 Ingredients: fillets of cod (defrosted from frozen), Onion, Lemon, Leek, fresh parsley, basic, cream and white wine.
Then the fun begins: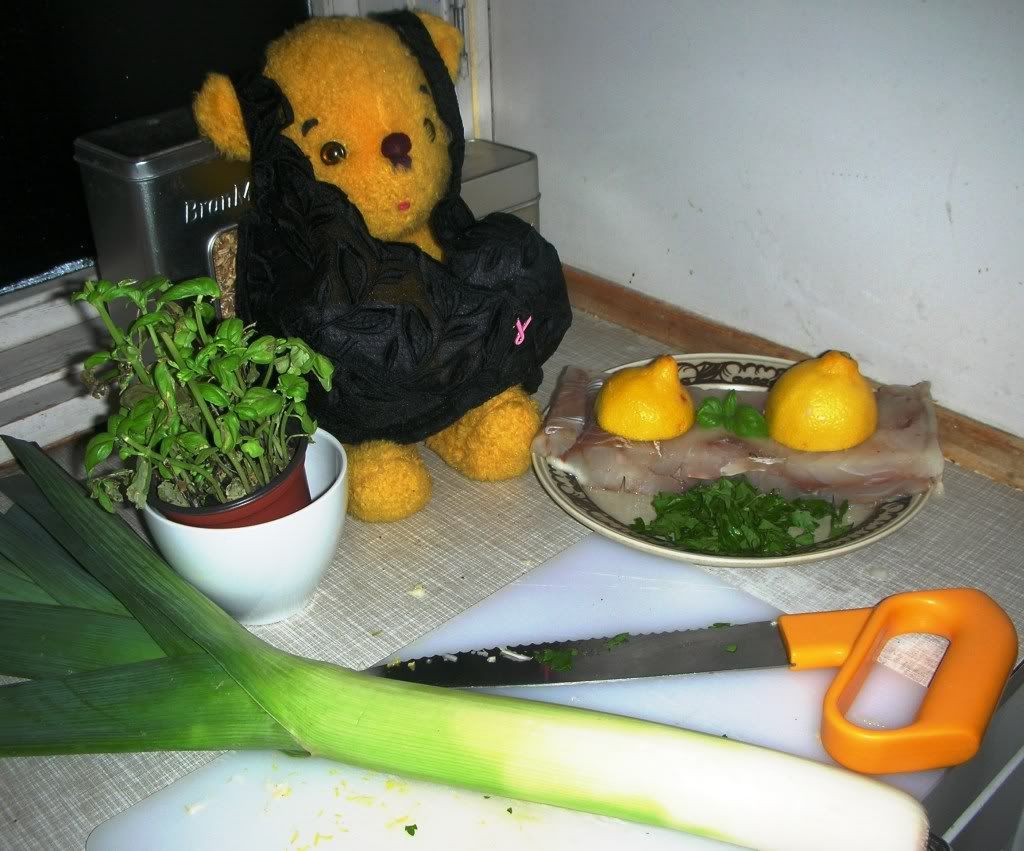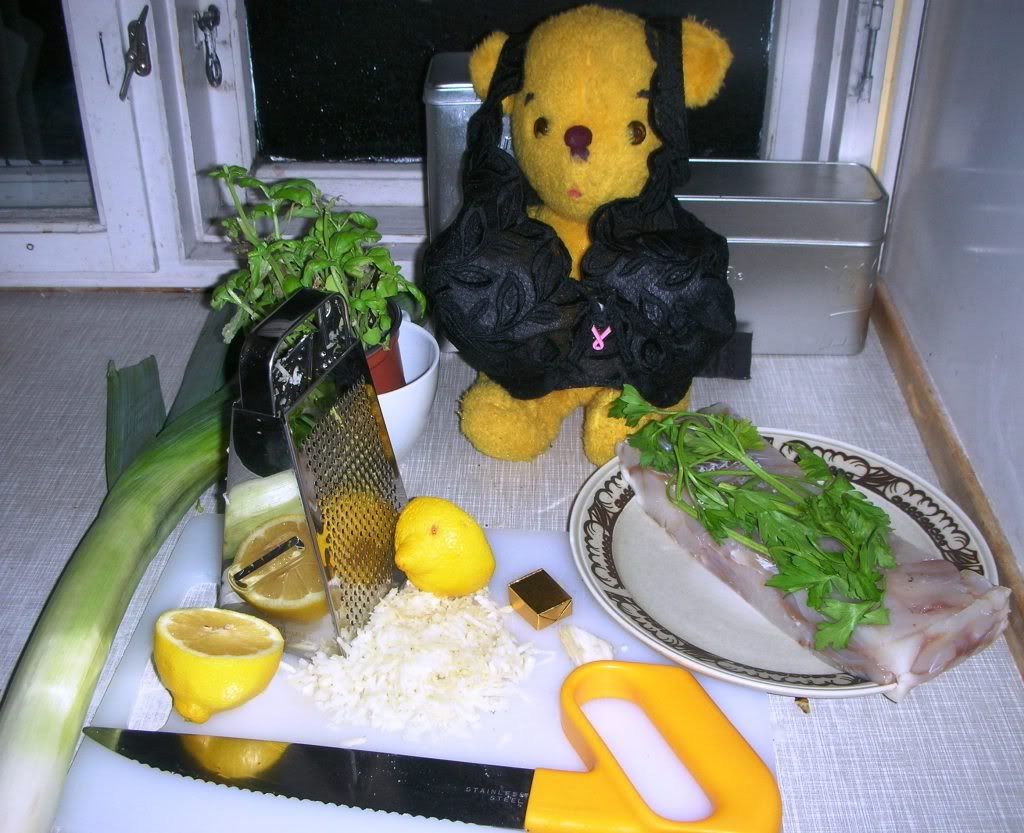 Olga wanted a perfect over view, so we set her up with the help of Winnie the Pooh. She also suggested some creative photo shot (left pic) after the lemon was cut in too :-) She closely followed while we grated the parsley root and sliced the leek.
But then to the cooking: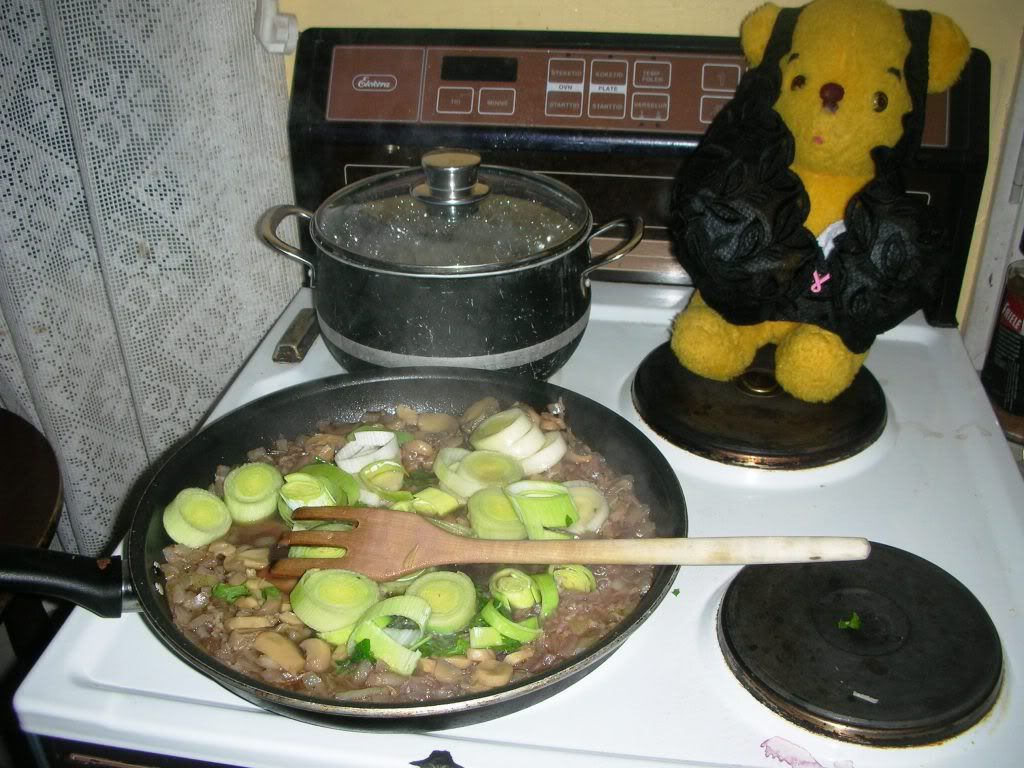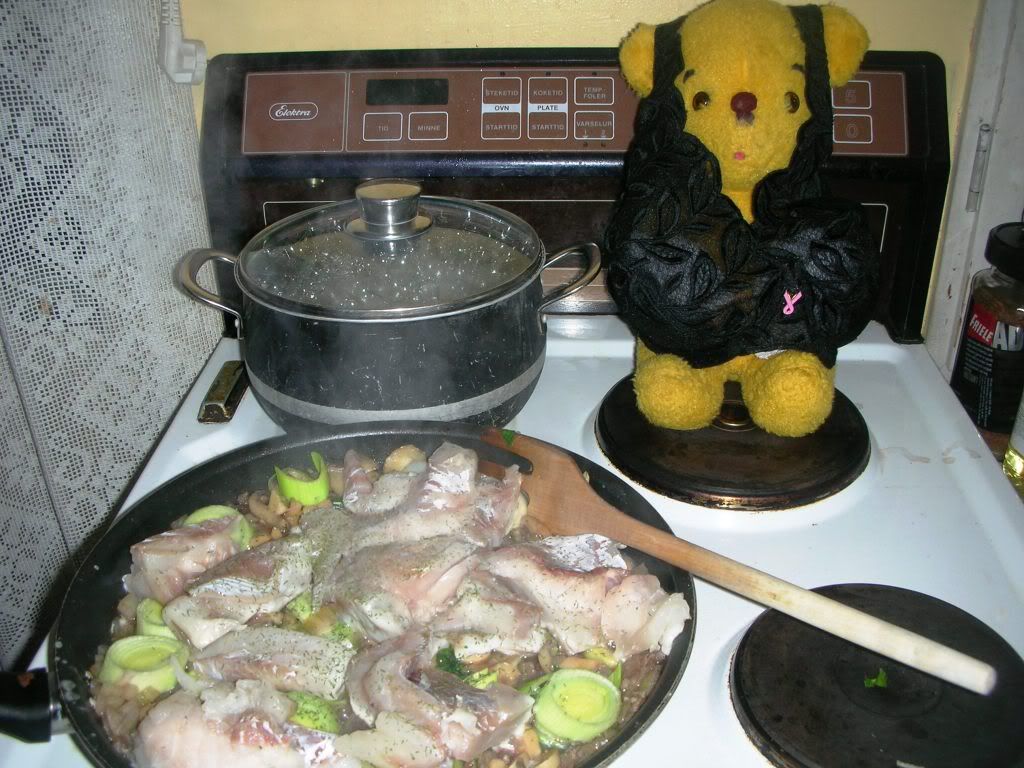 Left picture: First you fry the onion in a pan and then add the fresh vegetables, wine and seasonings. When the vegetables are getting soft you add the leek and the cod fillets. Right picture: After 10 minutes you add cream on top and let it boil until the sauce thickens. In the kettle behind we have boiled potatoes and I guess you have spotted Olga already :lol: Don't worry she didn't get burned!!
Then its time to set the table and dig in:
Olga really enjoyed joining us at the table and experiencing Norwegian fish and having a nice conversation with the family. A perfect time to share our adventures, to summarize the day, talk about and digest our experience and adventures. To Norwegians, eating is much more than stilling your hunger, you know. And as Olga is very talkative, she fit perfectly in our culture, traditions and habits. After I had put the food on my plate, she demands a picture of that too: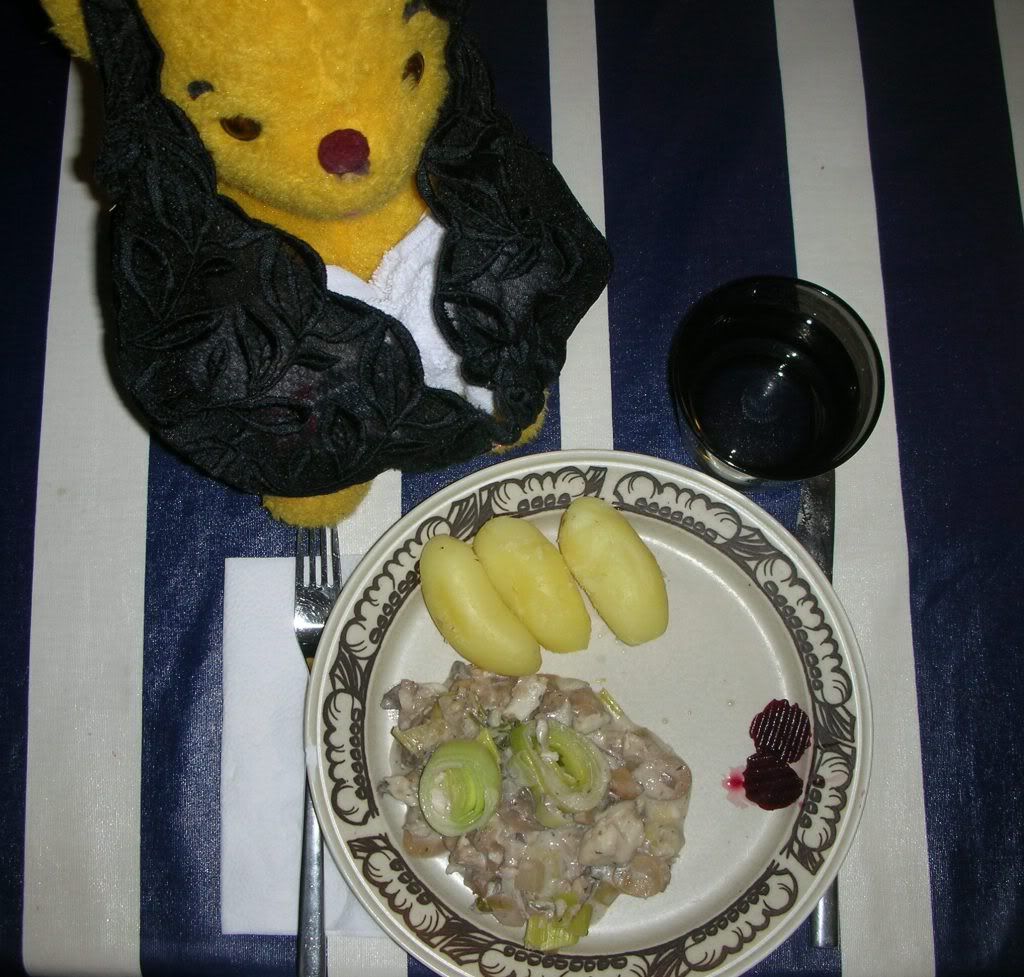 Bon Appétit!
Olga has her own blog too of course. Go
visit her
and give her credit for how brave she is digging in and adjust so perfectly to the good old Norwegian food and habits.