My recent readers know we have a distinguished guest visiting: The experienced globetrotter Olga The Traveling Bra. Guiding her around has given me the chance to fulfil the theme of my blog; to tell and share about Norway, our culture, traditions and habits. Always a good host, we had a bonus surprise for Olga this week! Actually we gave her a clue while visiting Norway Maritime Museum last weekend when we took this picture (click all to enlarge and enjoy):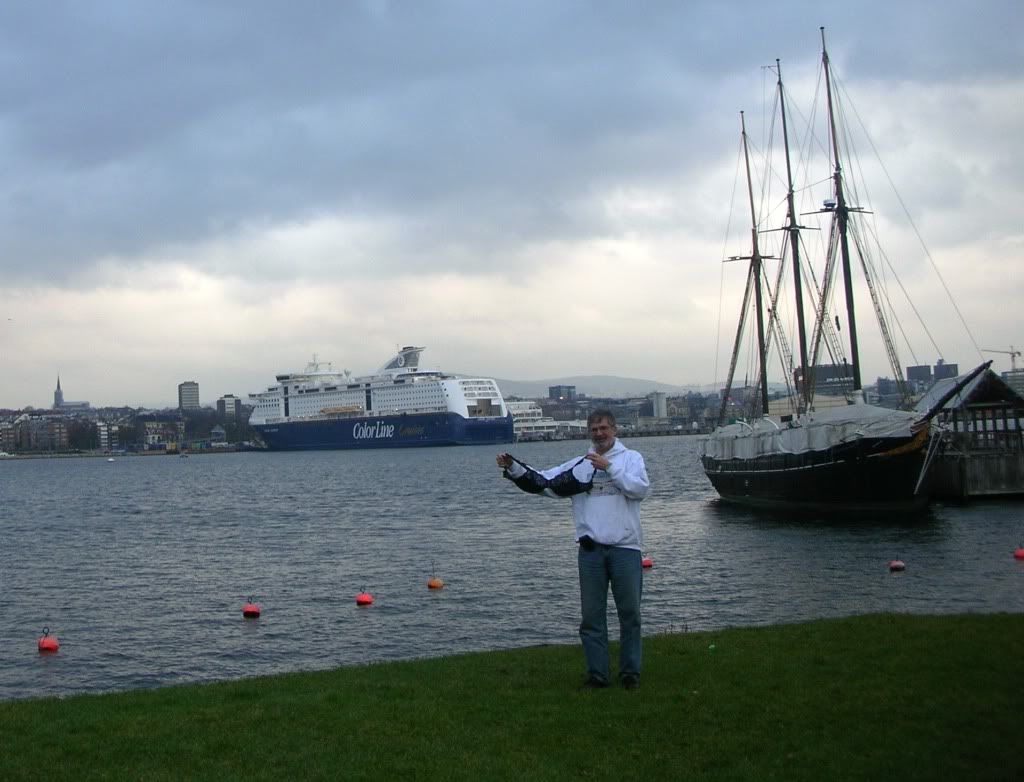 See the ship to the left in the background; Color Line Magic!
You see she really looked forward to visiting Norway, but never imagined that she would be taking a luxury cruise to Germany along with us!!
Diane and I were invited by TorAa who wanted me to hold a lecture for the organisation Datateam in a conference on the boat to Kiel in Germany. Sailing out Oslo Fjord in the sunset gave a perfect sunset scenery:

Color Line is a cruise company which sails daily from Oslo to Germany and Denmark. The cruises are usually just a couple of days, but the quality is good and always fun to take a short trip. On board there is a variety of good restaurants and bars, movie theatre, swimming pool, spa, a variety music and dance show as well as a disco on the top floor and of course a whole floor of tax free shopping: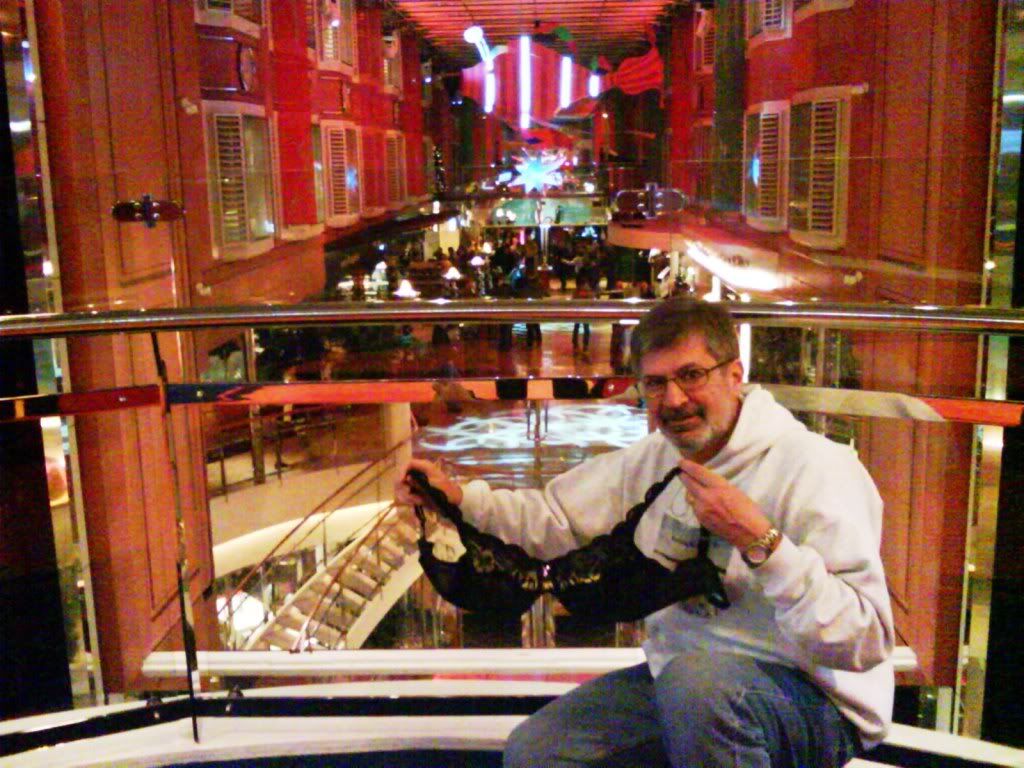 We also had the chance to tour around in Kiel on Saturday and Olga had heard that the Rathaus (the town hall) was nice, so we went there. She fell in love in a nice little fellow sitting out front and wanted us to take a picture to share with you all:
I will tell more about this ship and why Norwegians do conference trips like this in my next post. This post is done for all who have been wondering about how Olga is doing and she was so eager to share this adventure immediately :lol:
Having Olga as a guest is such a pleasure and we've had such a great time showing her around in Oslo like to The Royal Castle, Vigeland Sculpture Park, The New Oslo Opera House, Norway Maritime Museum and of course for Norwegian Seafood Delight in our kitchen. However there is a time for everything and now its time for Olga to move on. We'll miss having her around of course, but Olga is a globetrotter and its time for her to go trotting along. I've promised her to keep her next destination a secret, but she will tell in due time on her blog. So go visit her and tell Olga how much you have enjoyed her visit around Norway and even Germany!!