Combining business with pleasure is always a hit and if you add an IT conference, not to mention on a cruise ship, what more can a network evangelist like me ask for? I had the pleasure of being invited to give a presentation at Datateam's (IBM's user group in Norway) Yule Seminar on one of Color Line's cruise ship:
Color Magic is custom built for shorter cruises, placing special emphasis on the passenger's on board experience. All cabins (1016) are of a high standard, with TV and telephone.
The ship offers a broad array of entertainment and shopping, a spa and fitness centre and a variety of restaurants.
It holds a conference centre with a capacity of 678 participants in 1500 m2, equipped with state-of-the-art technological solutions, including full wireless Internet satellite coverage throughout the crossing.
Map: Top left: Norway – Right: Sweden. Mid: Denmark – Bottom: Germany. Color Line's ferries goes from four destinations in Norway, to Sweden, Denmark and Germany.
You leave Oslo at 2PM and arrive at Kiel the next day 10AM. We had the loveliest weather and this is an example of the beautiful scenery while sailing along Oslo Fjord (click all pics to enlarge and enjoy):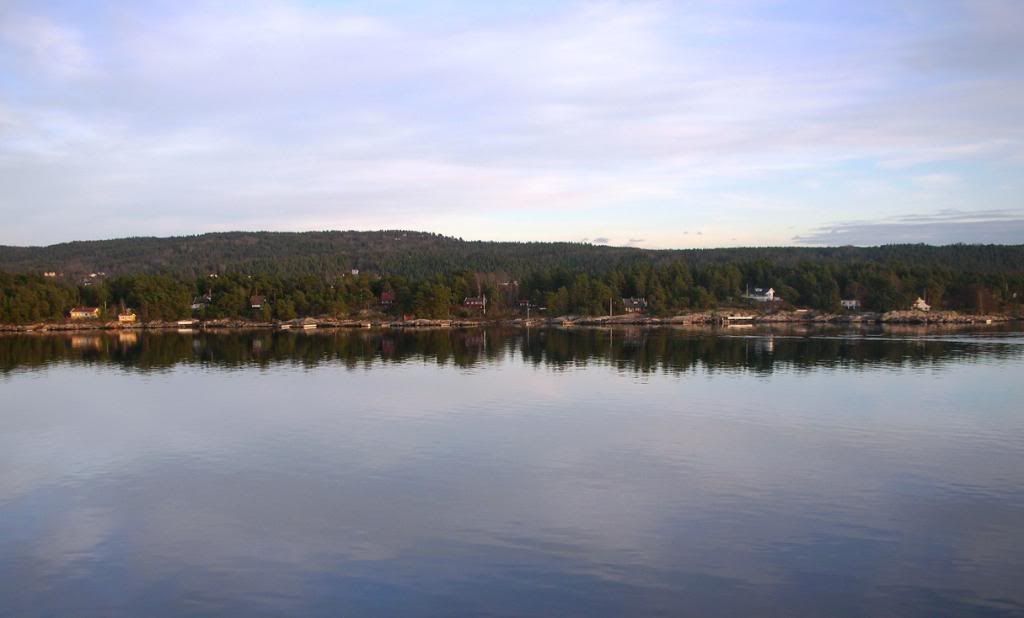 I gave a presentation about: '
How to find (and define) and IT professional?
' and my friend
Gunnar Braathen
gave an excellent lecture on SEO (
Search Engine Optimization
):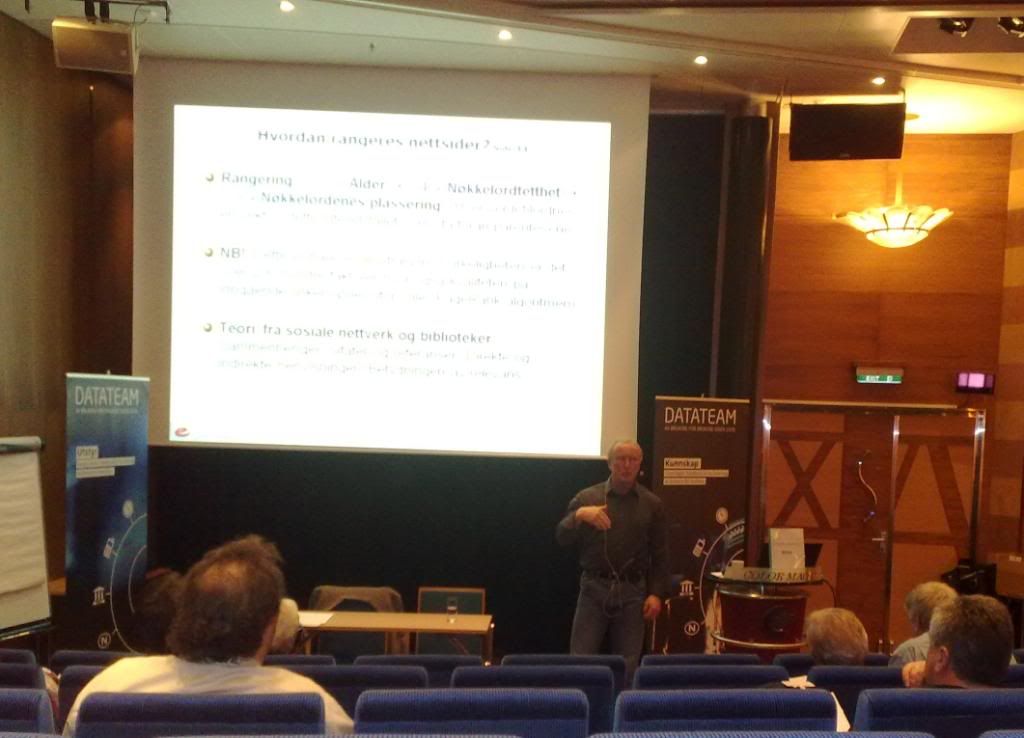 Let say it's enough business and get to the pleasure on the ship:
Shopping
: Color Magic's main artery is a 163 meter long promenade with restaurants, bars and shops that cater to every taste – from exclusive brand shops to specialty stores: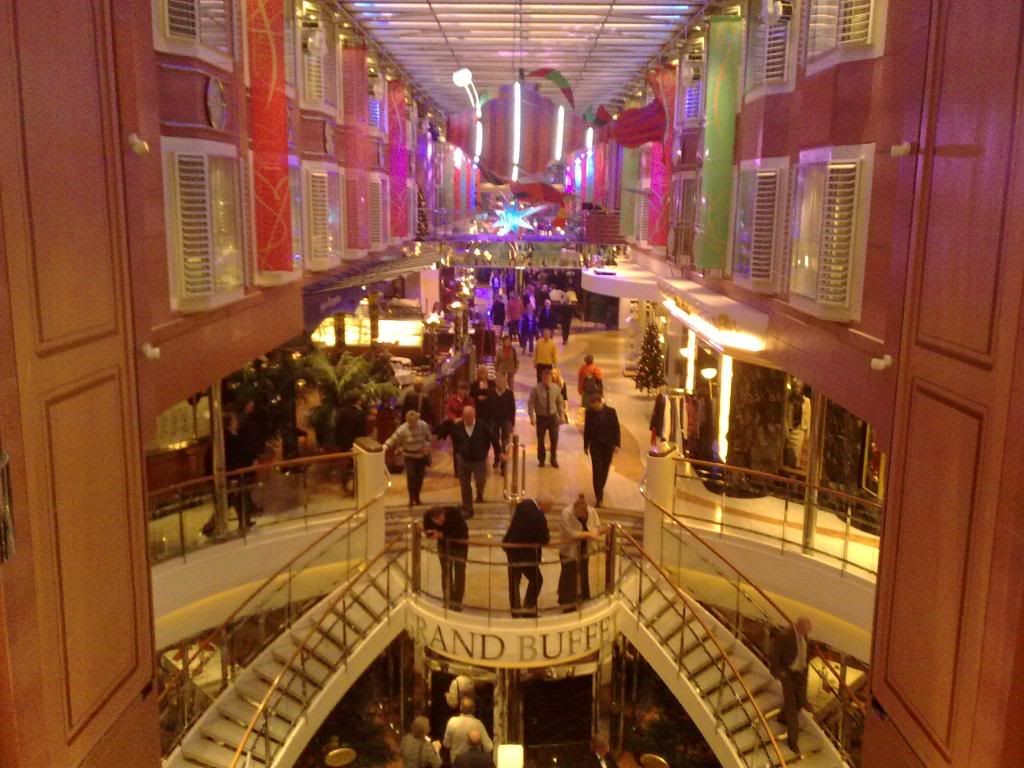 Entertainment
: The ship's slot machines and other gaming facilities are all located in the Casino. The Magic Show Lounge presents two shows per evening, with excellent song and dance performances: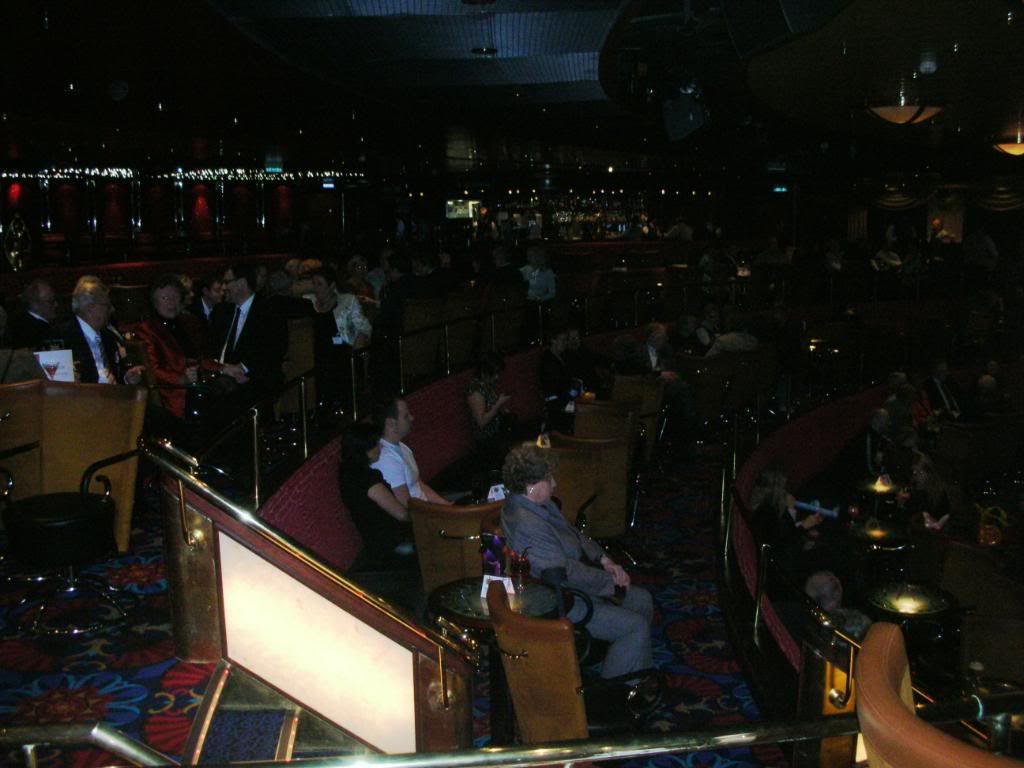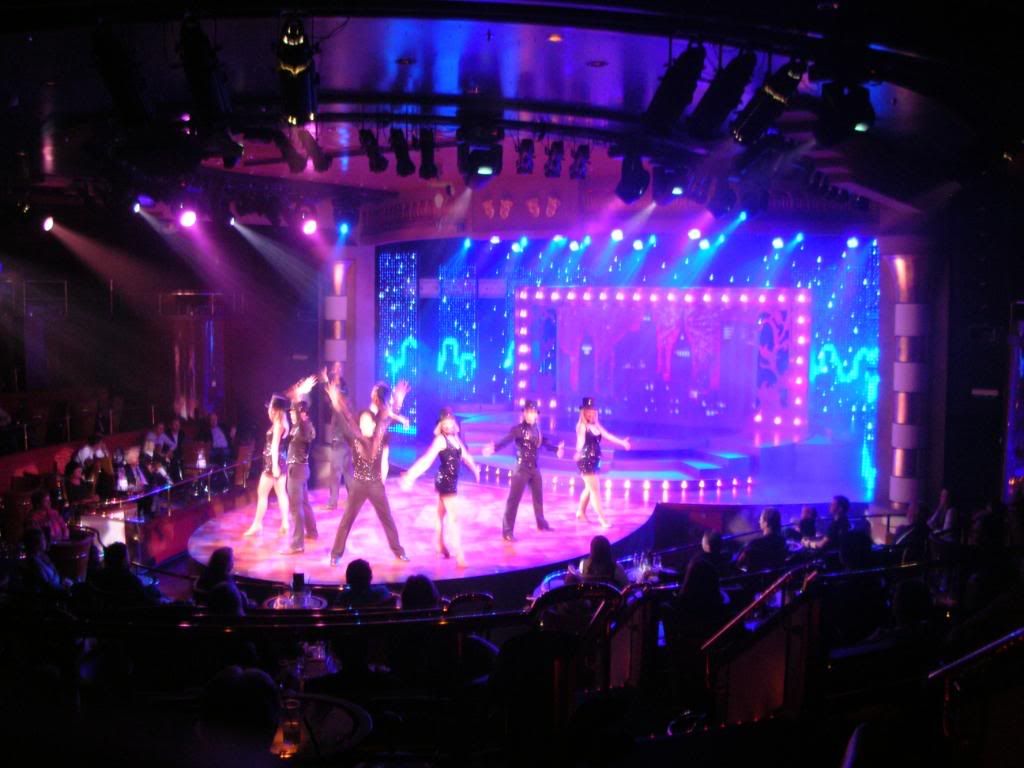 We saw a show called The Unforgettable with a lot of great music evergreens.
Restaurants/eateries
: Guests can choose between 8 different restaurants – from a private dining salon in the Manhatten Gourmet to burgers in the Sports & Burger Bar. Among several bars is the Observation Lounge on the upper deck. Here patrons can enjoy ocean panoramas to the accompaniment of classical music or smooth jazz. The ship features several night clubs. For teenagers, Teen's Plaza offers karaoke and its own DJ, in an alcohol-free environment.
We had the most delicious dinner the first night in a private salon together with the Datateam group: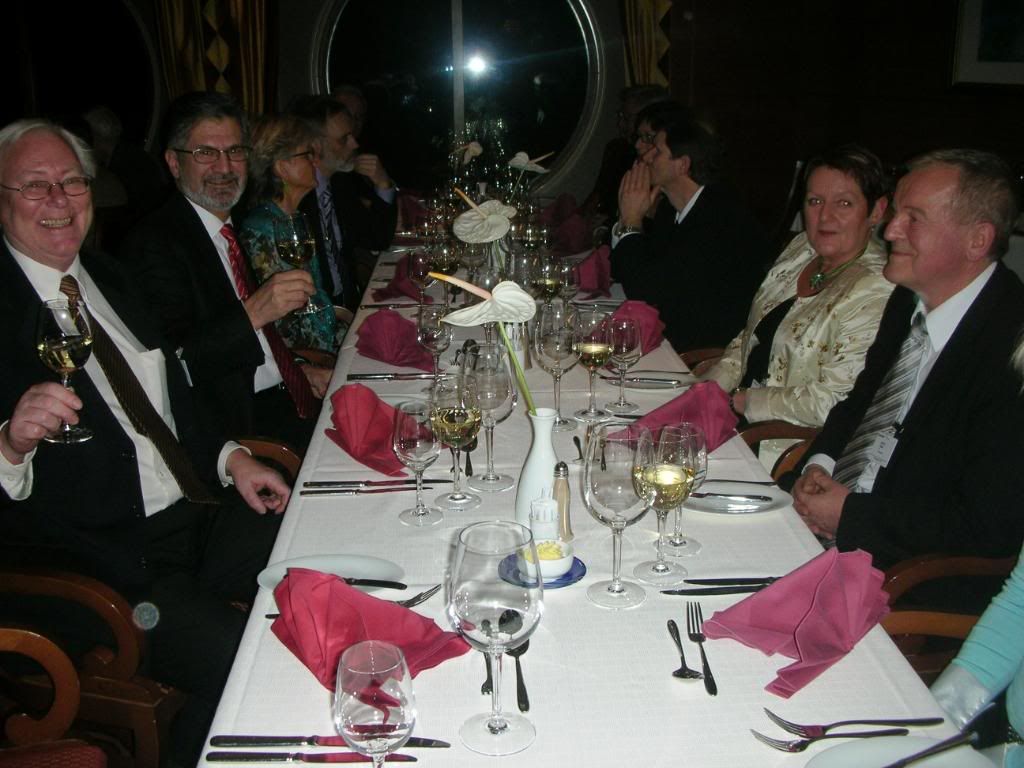 My regular visitors might even recognise some of the guys in the picture?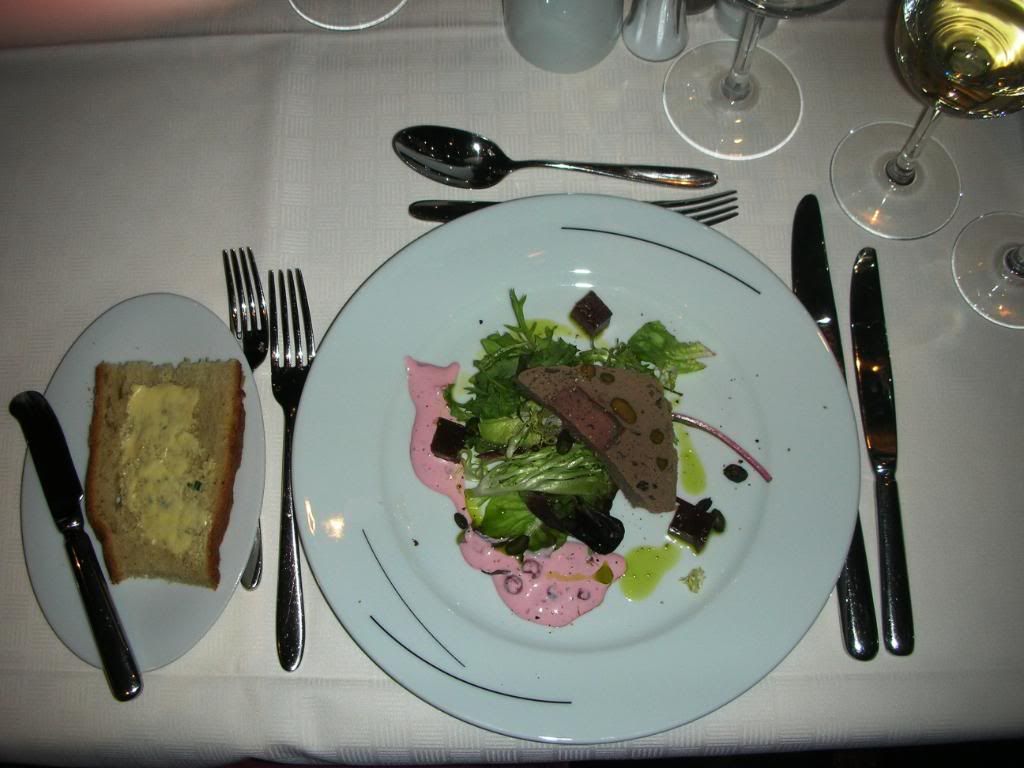 Starter: Game pate with salad and cream whipped cranberry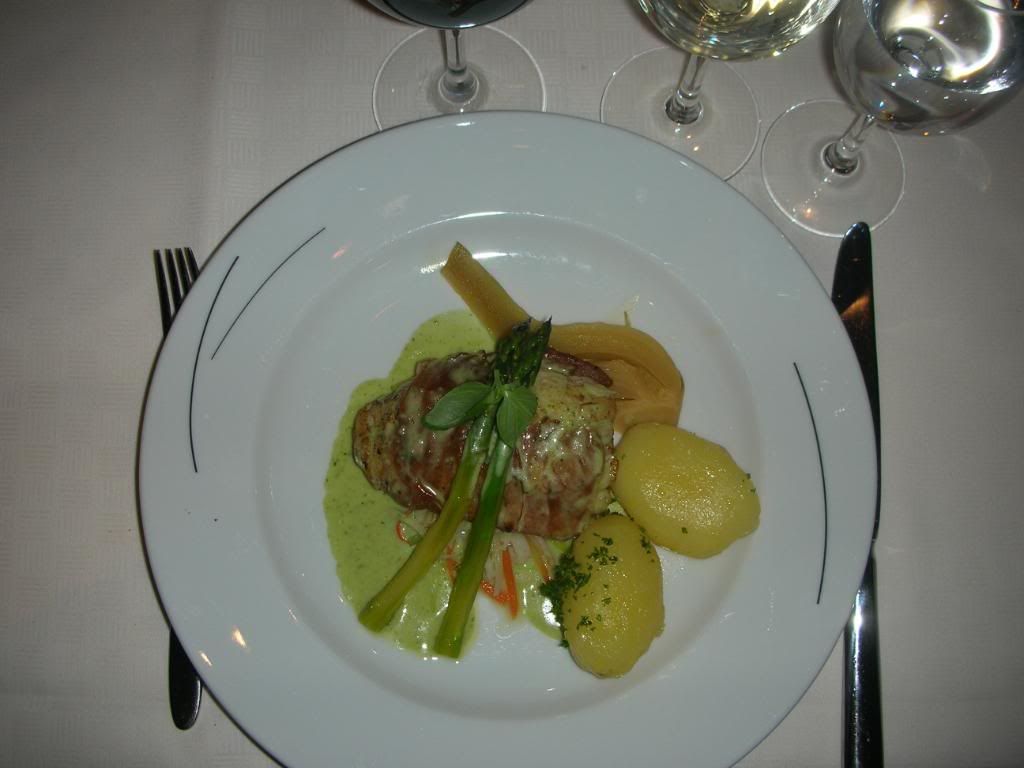 Main course: Halibut au gratin in Parma ham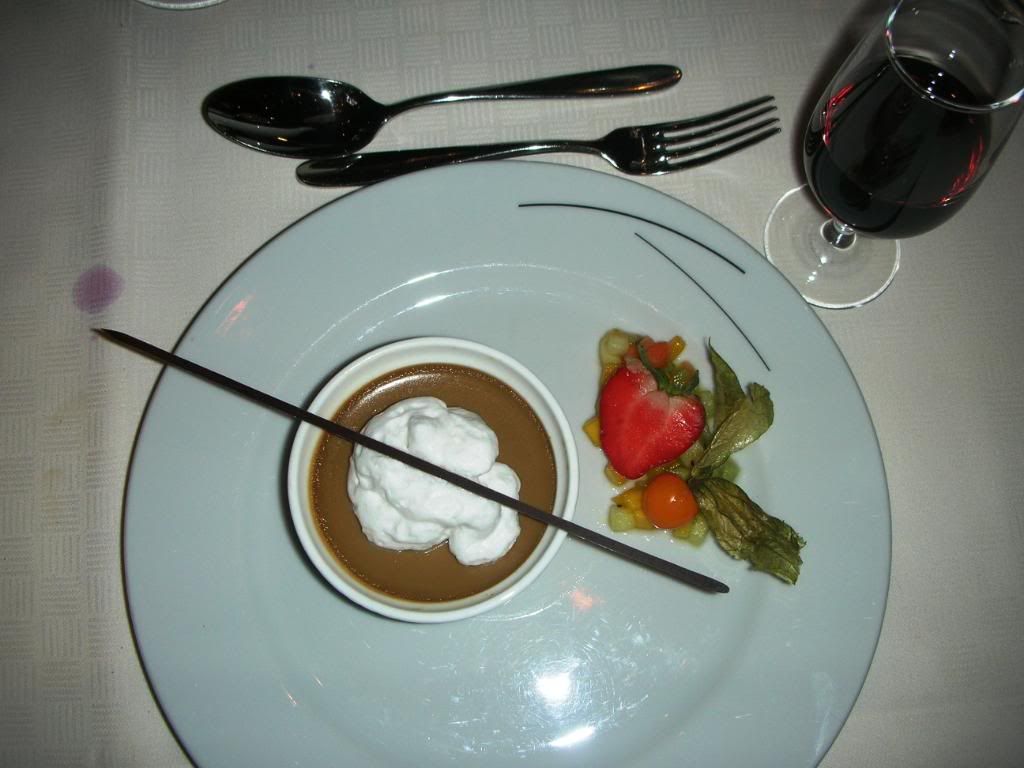 Dessert: Chocolate mousse
Arriving at Kiel in the morning, you have 4 hours of sightseeing in a typical harbour town at the south-western shore of the Baltic Sea (90 km to the north of Hamburg). The city has become one of the main maritime centres of Germany. It's known for a variety of international sailing events, including the annual Kiel Week, which is the biggest sailing event in the world. The Olympic sailing competitions of the 1936 and the 1972 Olympic Games were held in Kiel. Coming from Norway, may I also ad: The Kiel Fjord was first settled by Vikings who would colonize the land along their raids for many years staying in German villages. This is recorded by the geography and architecture of the fjord. Let's take a look around in Kiel: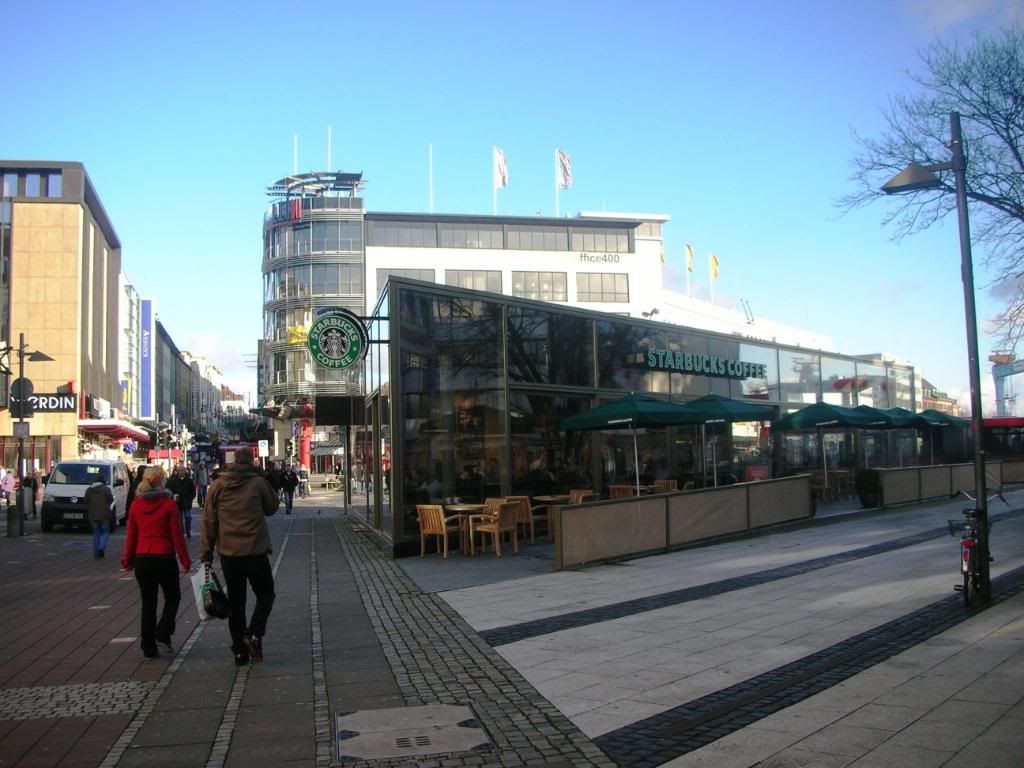 The railway station and of course a Starbucks Coffee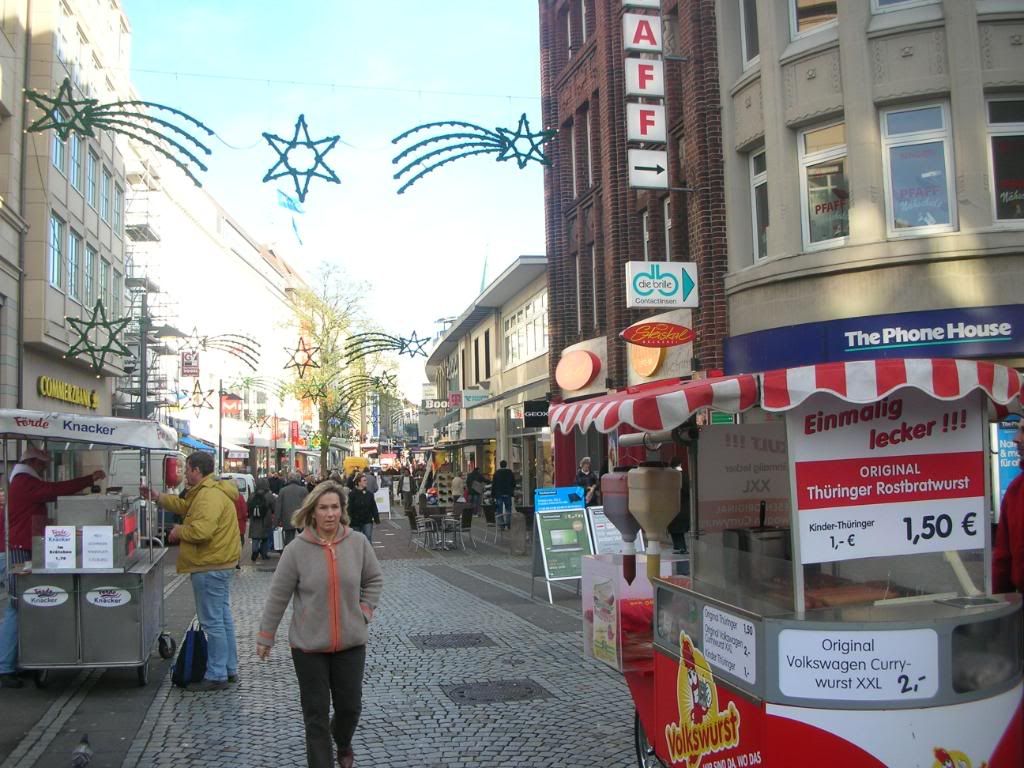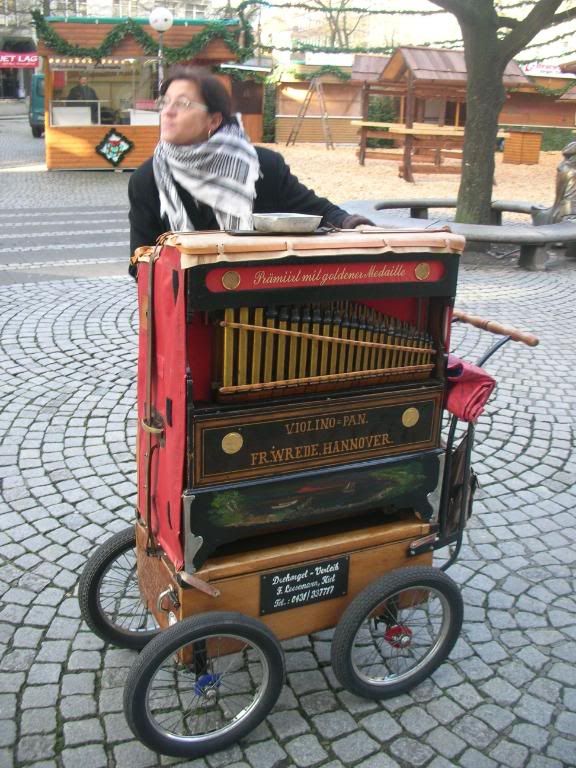 Shopping street and a Barrel organ
Since we are finished with business a long time ago and are on the pleasurable side, let me share some of our dinner on our way home as well. It was a Yule or Christmas buffet with traditional Norwegian food, like: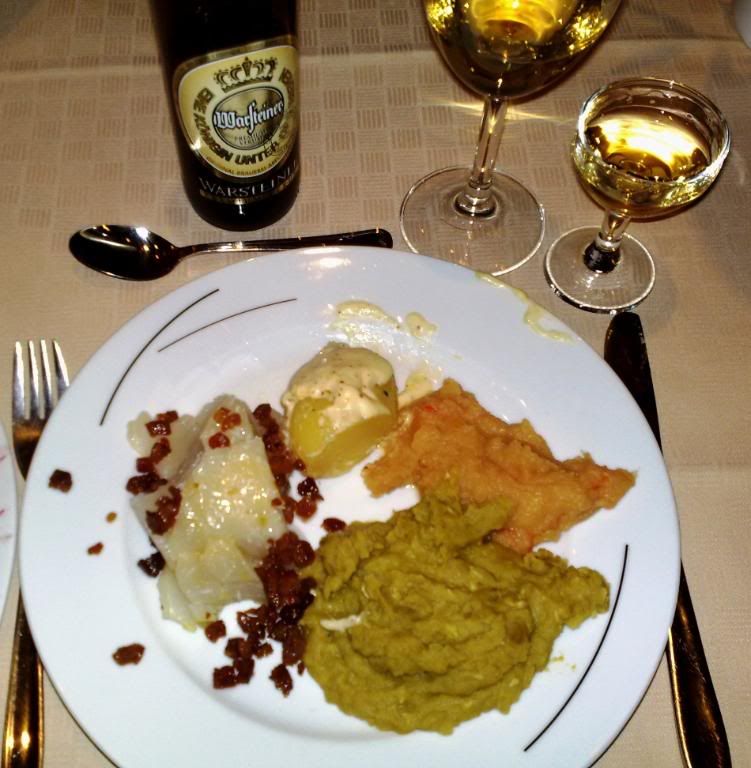 Left: Pork ribs (Norwegian: Svineribbe). Right: Lutefisk
I don't know if you catch up with the days, but we left Oslo on Thursday mid day and were back home again on Saturday by 10AM. This is where we had our breakfast:
Let me end the journey with a landmark from Oslo taken on deck while Color Magic was docking: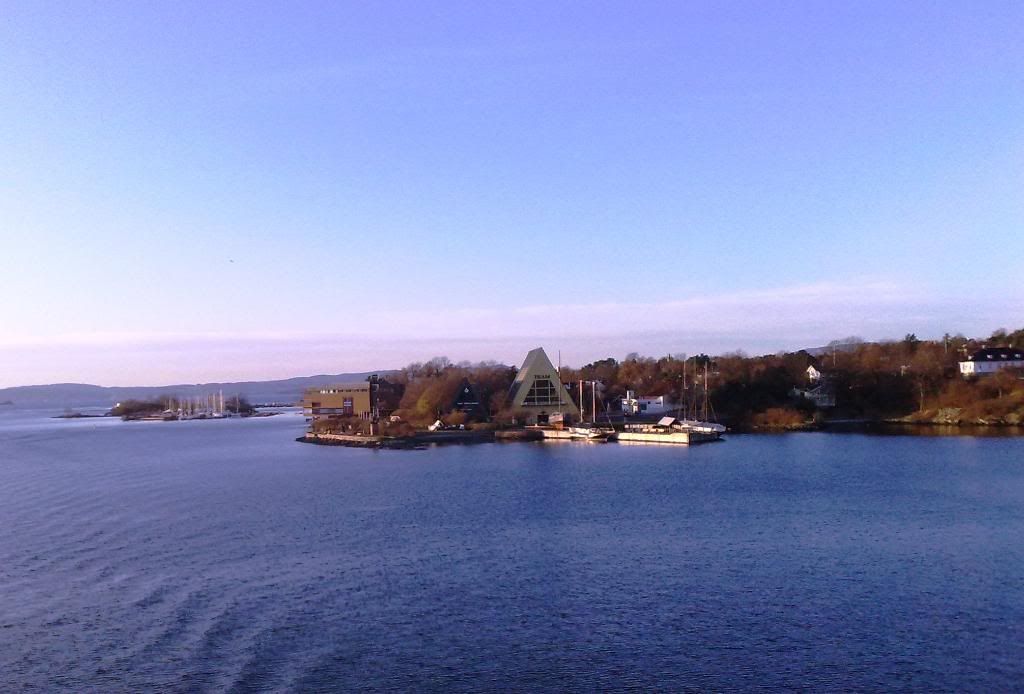 The Fram House and Maritime Museum on the island of Bygdøy
Even if this was a long post, but with a lot of pictures, I do hope you've enjoyed the trip and got the idea of why a networker like me who loves the sea, had a jolly good time together with colleagues and friends. My dear wife and I says to Datateam and
TorAa
(the group's excellent host): Don't hesitate to ask if you need another lecture or presentation at your seminars :-)