This is the largest annual celebration of contemporary art in Norway, this year for 121st time. Each fall the exhibition takes the temperature of contemporary art scenery, and shows the width as well as new trends. The exhibition is still young and healthy, and full of young débutantes. It's just as relevant for art-oriented as for those who want to become acquainted with the art for the first time. Invited by Norwegian MBA Society for a private guided tour, my wife and I had another quality time and we'll gladly (better now then never) take you along (click all pics to enlarge):


Opening speech by the exhibition's executive; Ingrid L. Lystad in front of paintings by Pushwagner (Terje Brofos)
The very first item which caught my eye was this multi installation; 'Collaborism' a joint venture by 10 artists: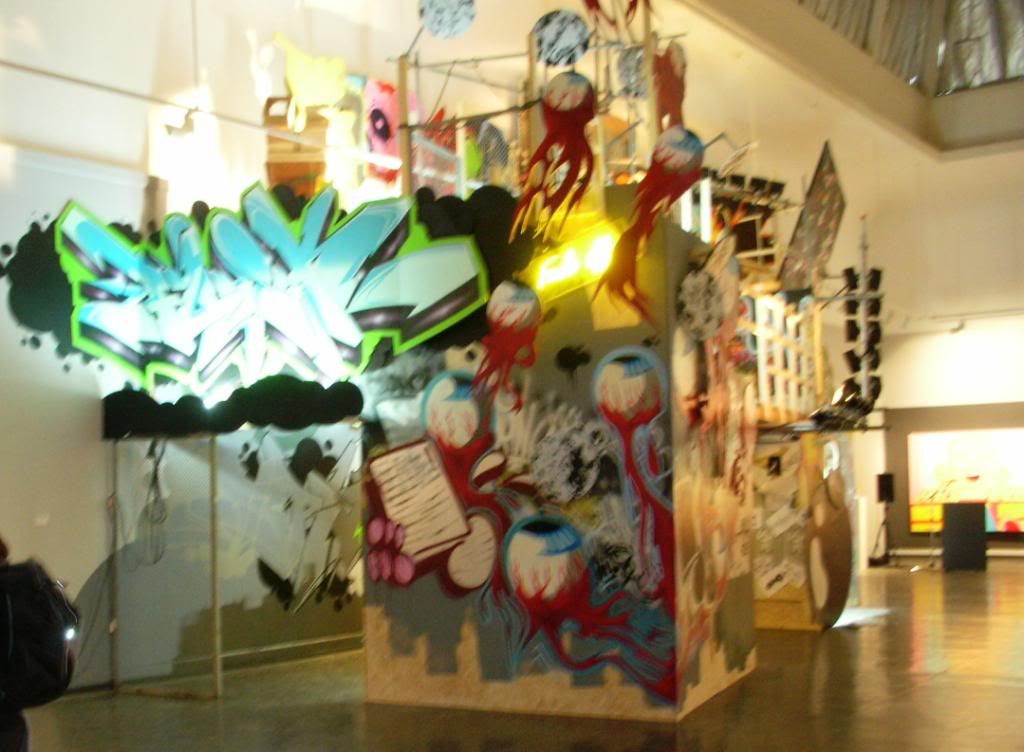 This piece was really modern, with a combination of graffiti art, sculptures (which actually were life size copies of Lego men dressed as graffiti gangsters), and comic book type painting. There was also a video inside which is an example of modern video art. You could go inside of it and on top of it to get an idea of the different artist's impressions.
Throughout the exhibition there were a total of 114 works by 90 artists this year. Some more interesting or easier to capture than others, so let me give you an idea of the variety: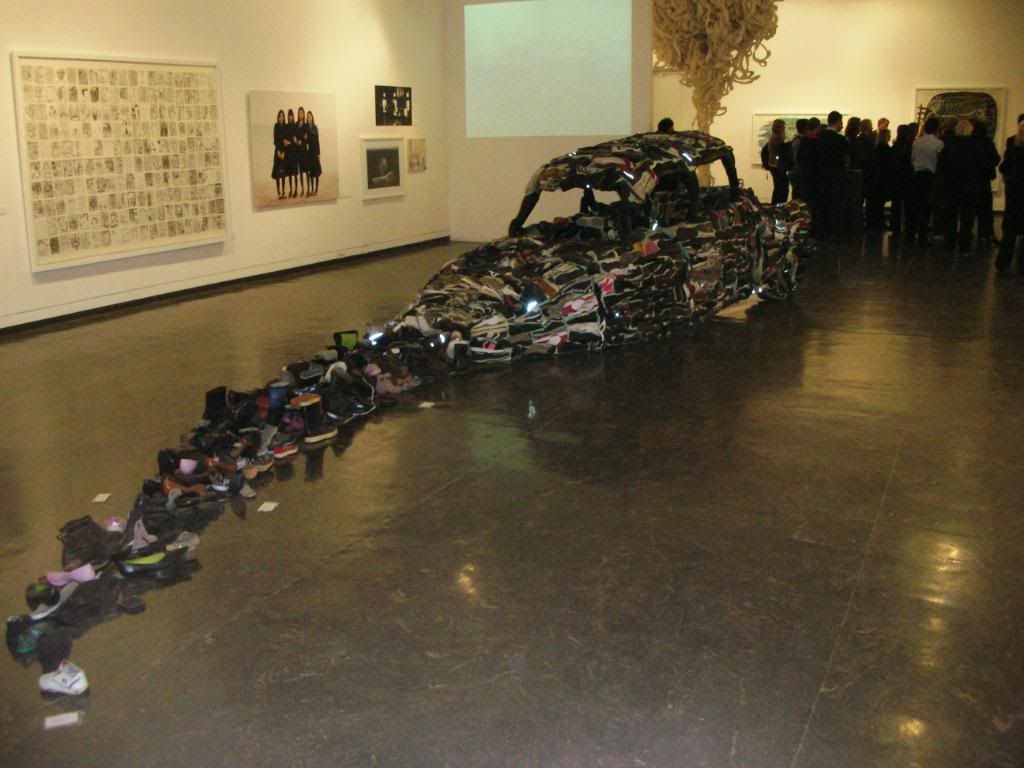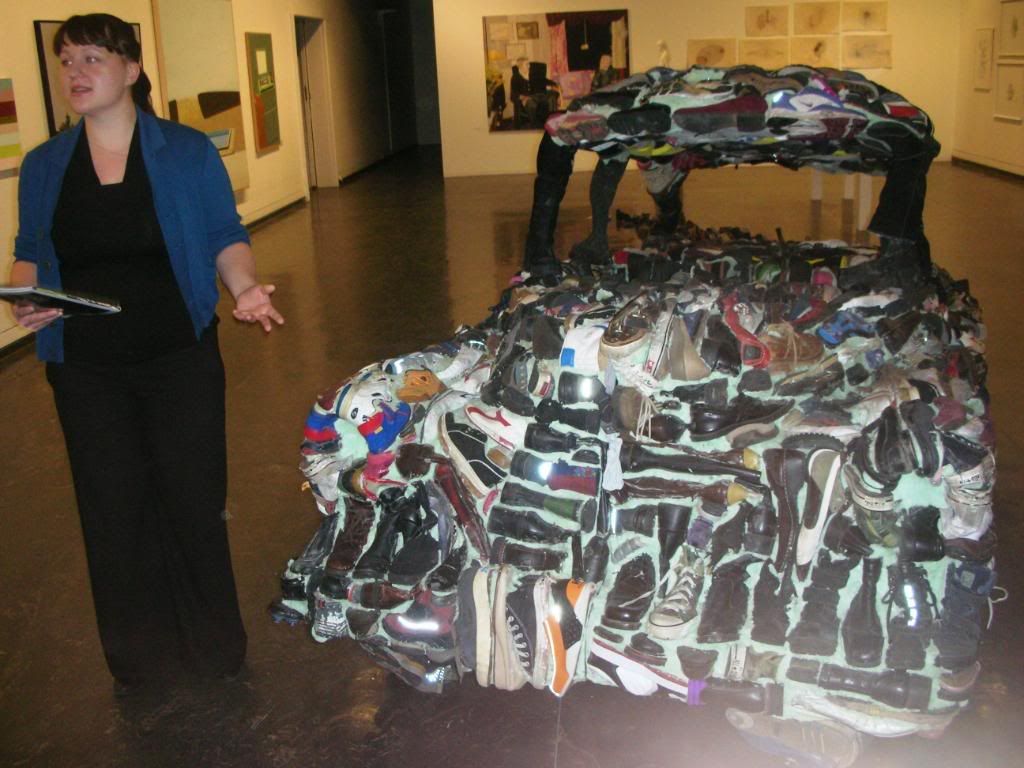 A car made of hundreds of shoes.
We really liked this piece. The shoes were donated by friends and acquaintances and eventually even the Salvation Army was called in to get enough. The shoes and the car are a symbol of the lifetime road we all travel, as well as reminding us of the many products which we use, outgrow and throw away along the way.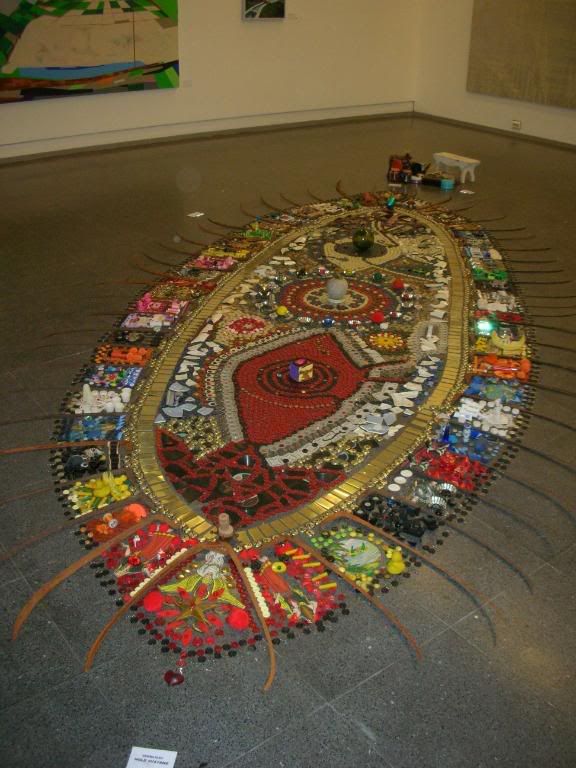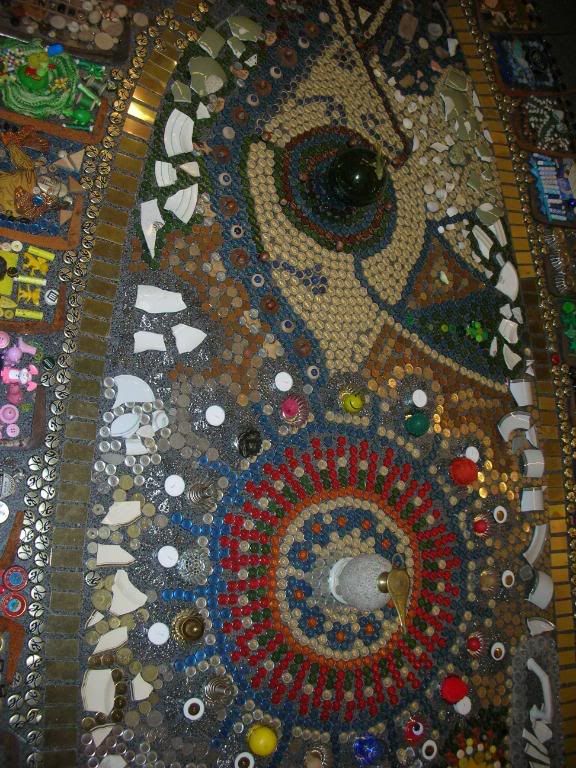 'Transformation games' (by Mona Nordaas)
This was another fascinating piece made up of thousands of small colourful items. Everything from buttons to small toys, beads, bottle caps and even disposable contact lens holders and one Viagra package!! It was amazing to gaze upon in the whole pattern which is breath taking and then use a long time walking around looking at what this was actually made up of. It was a great combination of an overall impression and an up-close look at things we see in everyday life.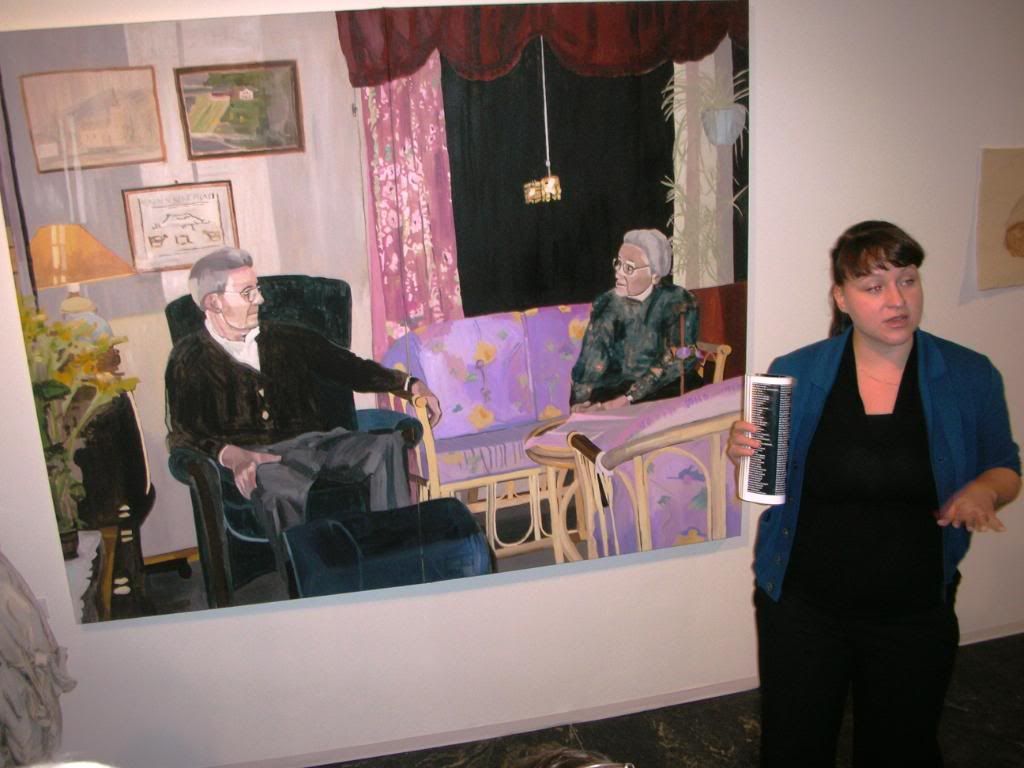 'Dimension of Dialogue' (by Ragnhild Ohma) and our personal guide who showed us around with artistic insight, enthusiasm and pride.
I'm not a connoisseur of art, but we really do enjoy letting ourselves take in the work, and having our own opinions and impressions of it. Afterwards it gave us a good atmosphere and quite a lot to discuss on the way home. This was an artistic adventure and an interesting tour into Norwegian contemporary art. I hope you enjoyed this show too.