Hosting a blog about Norway and the Nordic countries, including the significant four seasons, its time to report about real winter – at least a good taste of it: When I opened the door last Thursday morning this was the wonderful scenery that met me! This first picture is taken from my front steps (click all pics to enlarge and enjoy):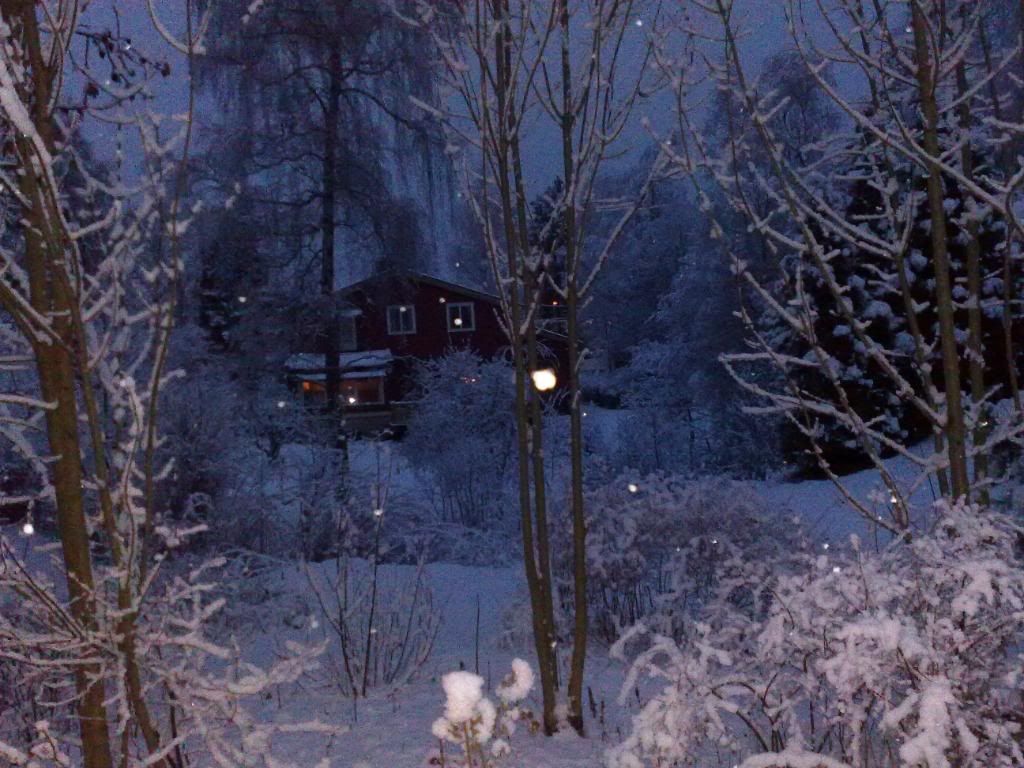 Finally snow and the Winter Wonder Land are back on track. Some might find it a bit cold, to me it a sign of clean nature and freshness. It also gives a brighter look to the otherwise dark start and ends of the day even helps a clear, full moon an atmospheric light.
We are close to winter solstice Norway (21st of December) the shortest day of the year in Oslo, the sun rise is then 9:19AM and sets 3:12PM. My regular readers know I love winter and snow and have learned the joy of living up north from since I was a child. The snow in itself made a wonderful playground especially with the philosophy: There is no such thing as bad weather, only bad clothes! There is no reason to sit inside on these winter days, just the opposite. The children can't wait to get outside and play on a lovely day like this. So I went crazy with my Nokia mobile phone (well, at least in a couple of minutes before I had to catch the bus) and was thinking: I just have to share this with my blog friends: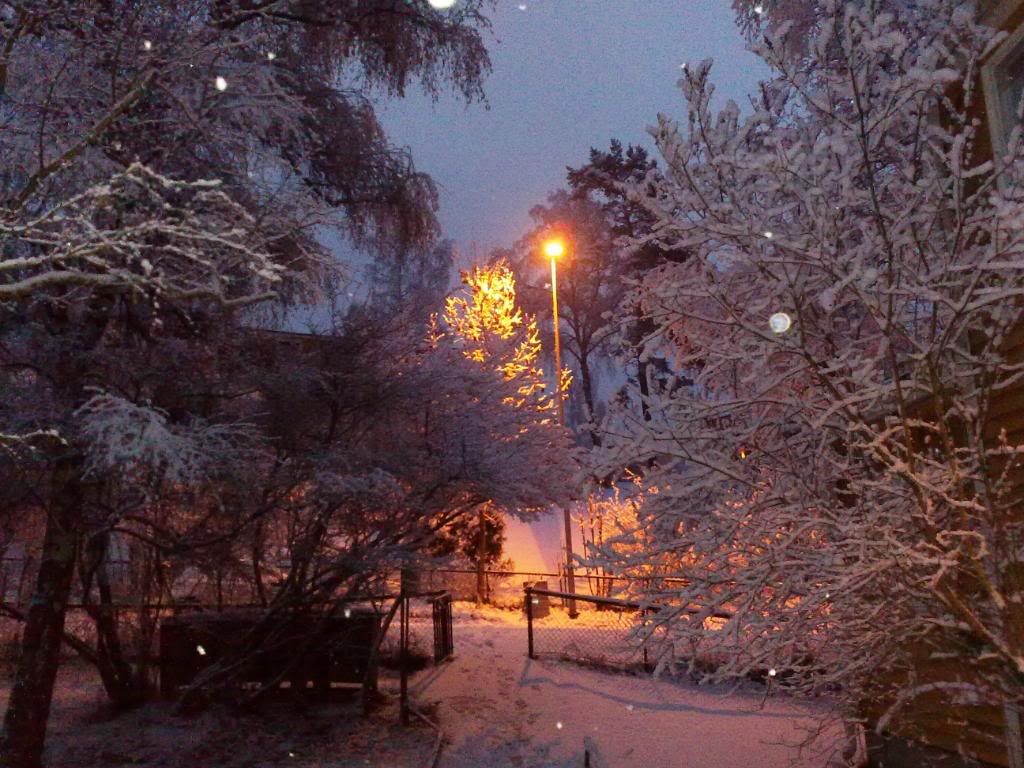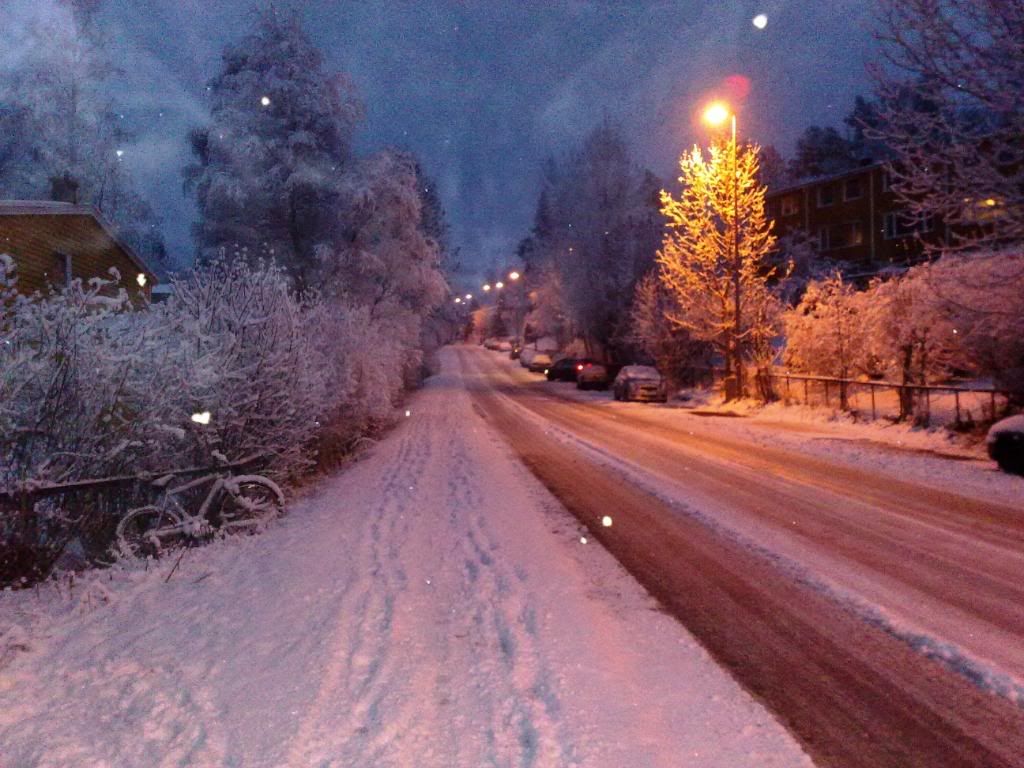 It's not that much – yet – just a few inches, but since then King Winter has arrived and the temp has mostly stayed below freezing. We are living at the height of 110 meters or 360 feet above sea level, which is just enough to make a difference in temperature so that we get snow when others get rain. So when I came off the bus to work in the Oslo city (at sea level) there was more like rain and no snow. I managed to capture another sign of the winter season however: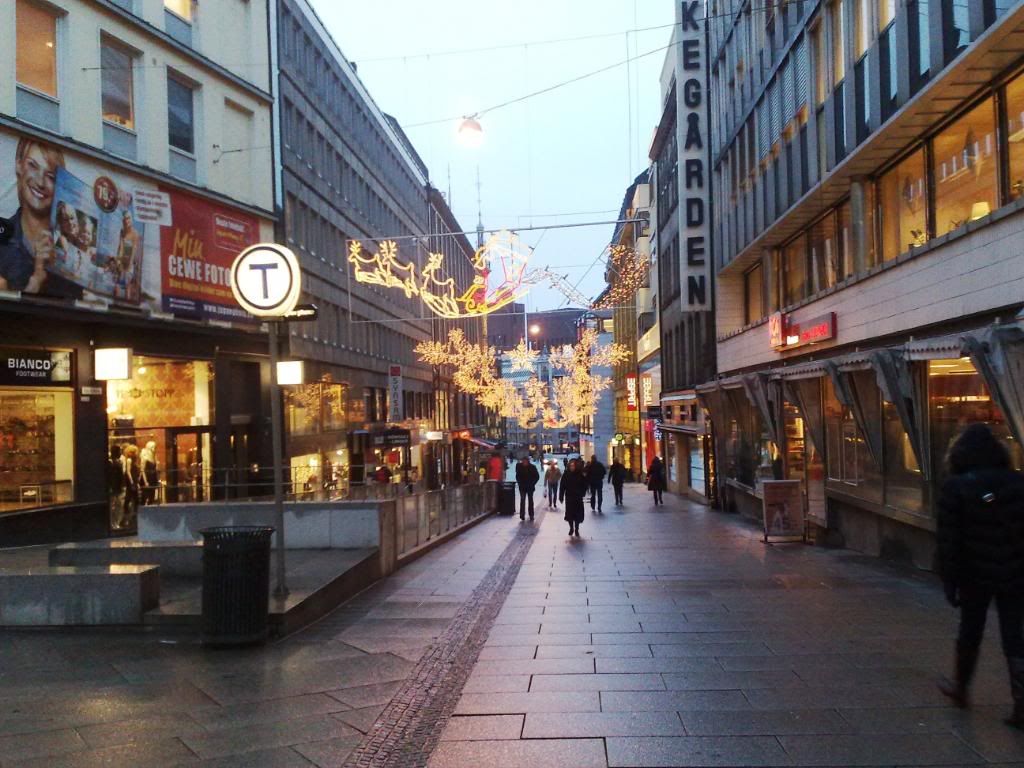 A nice, Christmas decorated shopping street in Oslo.
As you well know, I often use my mobile phone to document posts about my daily life. This time it still is a
Nokia
, but a new one:
N82
. I got it from my son as a birthday gift before he went to India to work for some months on an ecologic farm. Consider the lightening conditions; I'm fairly happy with the result :-)
Christmas is just around the corner now, with just two weeks to go. Are you expecting a White Christmas where you live? What are signs of the season for you? Share with us so we can learn from each other ;-)