A new milestone in Ski Sport was made today; The first time ever that women ski jumping has been included in the Ski World Championship in Nordic Events taking place at Liberec, Czech Republic. Lindsey Van from the United States won first place, Ulrike Grässler from Germany won second and Annette Sagen from our own Norway won 3rd. There was 39 competitors drawn from 13 nations, including French 13-year-old Coline Mattel, who recently finished in third place in the World Junior Championships.
Annette Sagen has been one of the forerunners in fighting for the right for women's competition in ski jump, so we are especially glad that she took a medal in this historic event. Women's ski jumping is long over due, and it is a shame that the old men in the International committee have kept women out of the sport for so long, arguing that ski jumping is too dangerous for women.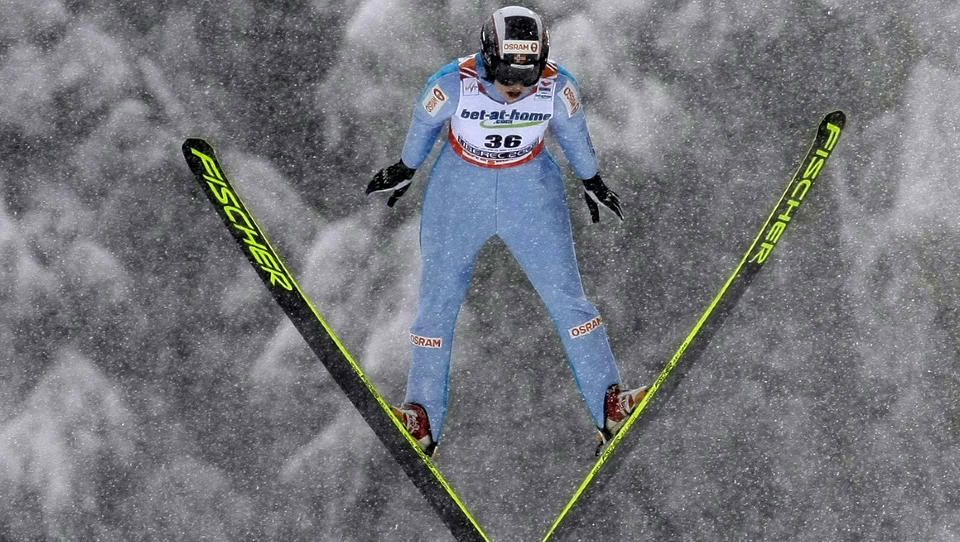 Anne Sagen Flying. Photo: Leonhard Foeger, Reuters/Scanpix
I also hope and believe that an American winner will create a greater international interest so that new women ski jumpers will be recruited and many will follow the Olympic Games next year. See you in Vancouver Feb. 2010, there will be a lot of Norwegian women there too!