Blogging about Norway and the Nordic countries; our culture, traditions and habits of course includes our significant four seasons. Sometimes I see a place in the winter time and am thinking; I have to show the same spot in the summer, to show the difference. Here is one from our favourite mini golf courses. I take it you see which season is which :lol:


Bäcken mini golf course in Mariestad, Sweden.

My regular readers know I love winter and snow with all the great outdoors activities it allows. However, miniature golf is best played in the summertime I admit :-)
Bäcken Summer House
:
While I'm at it, lets take a look at this summer attraction, which is walking distance from our vacation home;
Mariestad Missionary Church Summer Activity Centre
, with generous lawns and views of Lake Vänern attracts both locals and tourists for long coffee breaks. A very nice café plus lots of attractions and outdoors activities: The unique
miniature golf
course, a child friendly
play area
, courts for
beach volleyball
,
Frisbee
,
Boule
(= Boccia) and even
canoes
for rent.
The Mini Golf course
:
Its very special as each and every hole symbolises a building, construction or attraction from Mariestad city or surroundings. Here you see one: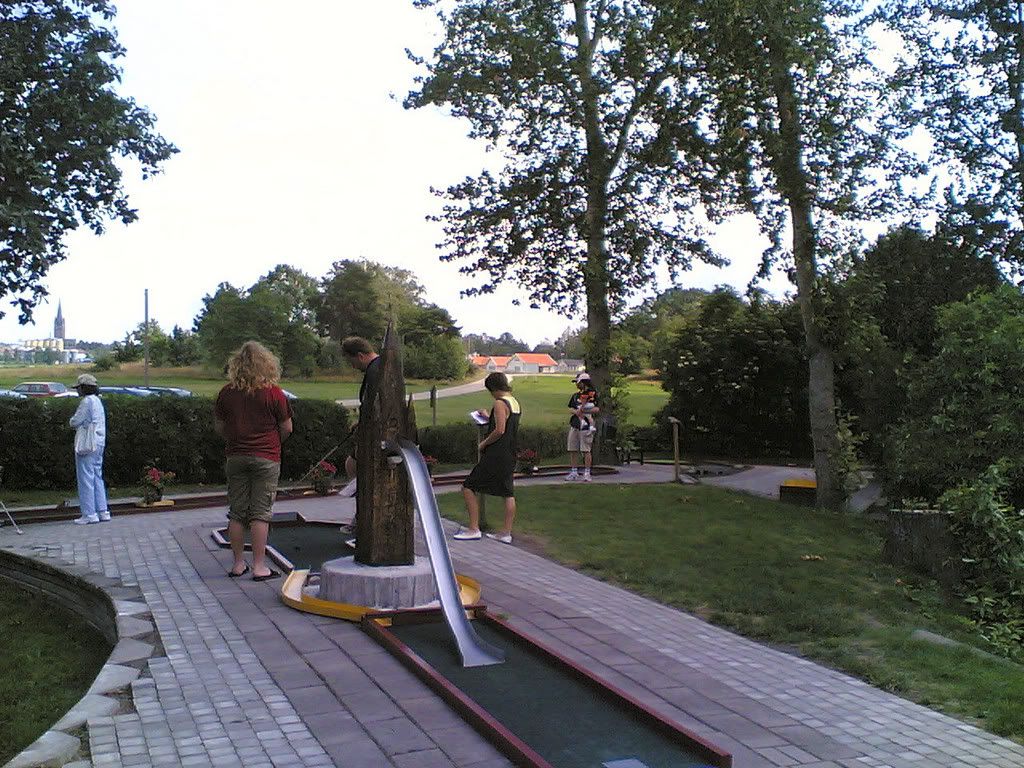 Mariestad Cathedral (tower in the center)
If you like to see and learn more about this very special course, you are welcome to read my post: Golfing in the streets of Mariestad.

There is a great difference between the summer time and winter time in Scandinavia as you can well see. All of the seasons are wonderful of course, however it is much easier to hit a hole in one in the summer season, and enjoy your sled in the winter!